The location chosen for the star-studded event, the 2024 Spring-Summer Men's Fashion Show presented by Louis Vuitton and Pharrell Williams, was none other than the spectacular and iconic Pont Neuf. This historical bridge provided a breathtaking backdrop with its stunning views of the Seine River and the picturesque Ile de la Cité. The combination of the bridge's architectural grandeur and the natural beauty of the surroundings set the stage for a truly memorable and visually striking fashion experience.
As the event unfolded, Pharrell Williams unveiled his highly anticipated debut collection as the new Maison's menswear creative director. Drawing inspiration from his eclectic musical career and unique personal style, Williams infused his collection with a vibrant and youthful energy, showcasing his innovative approach to fashion.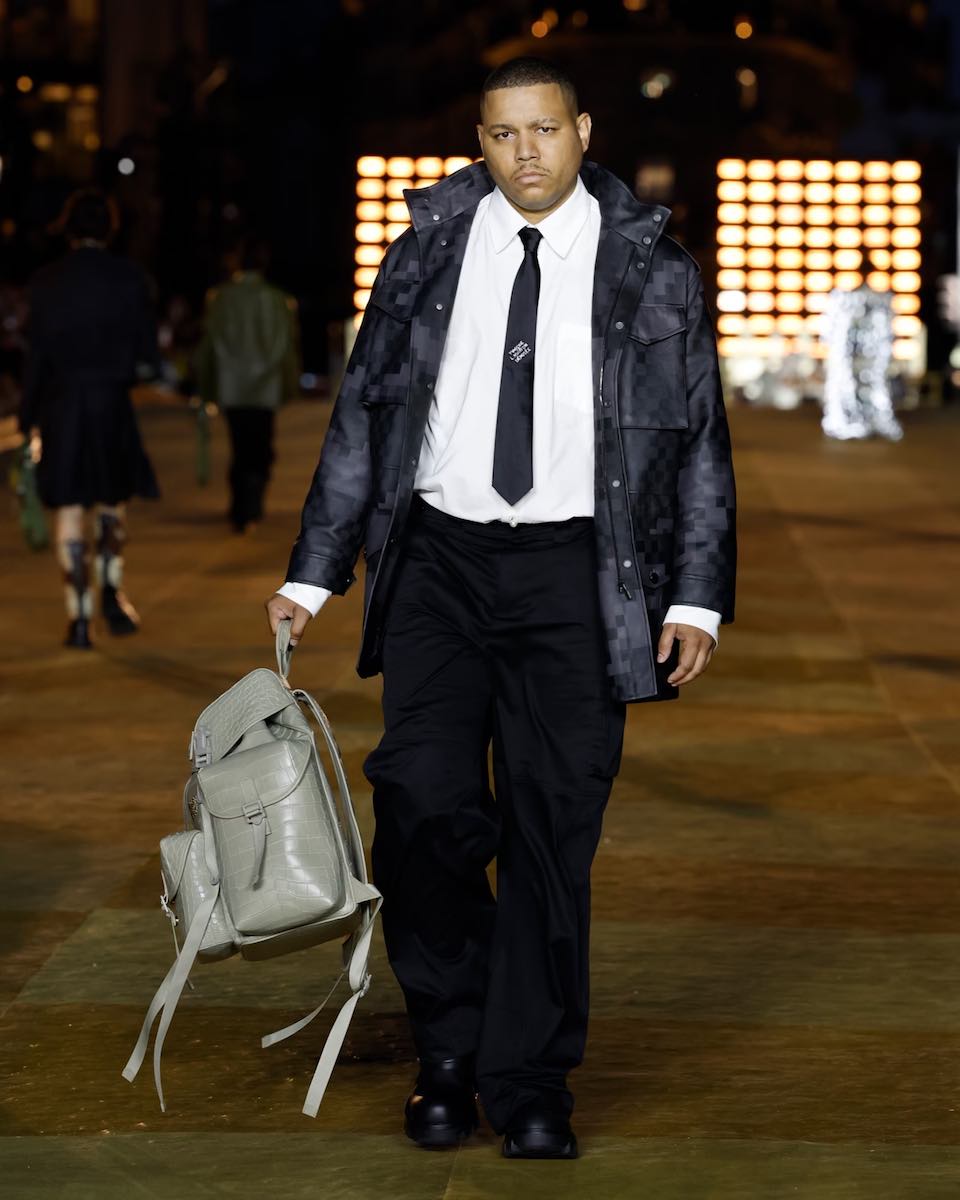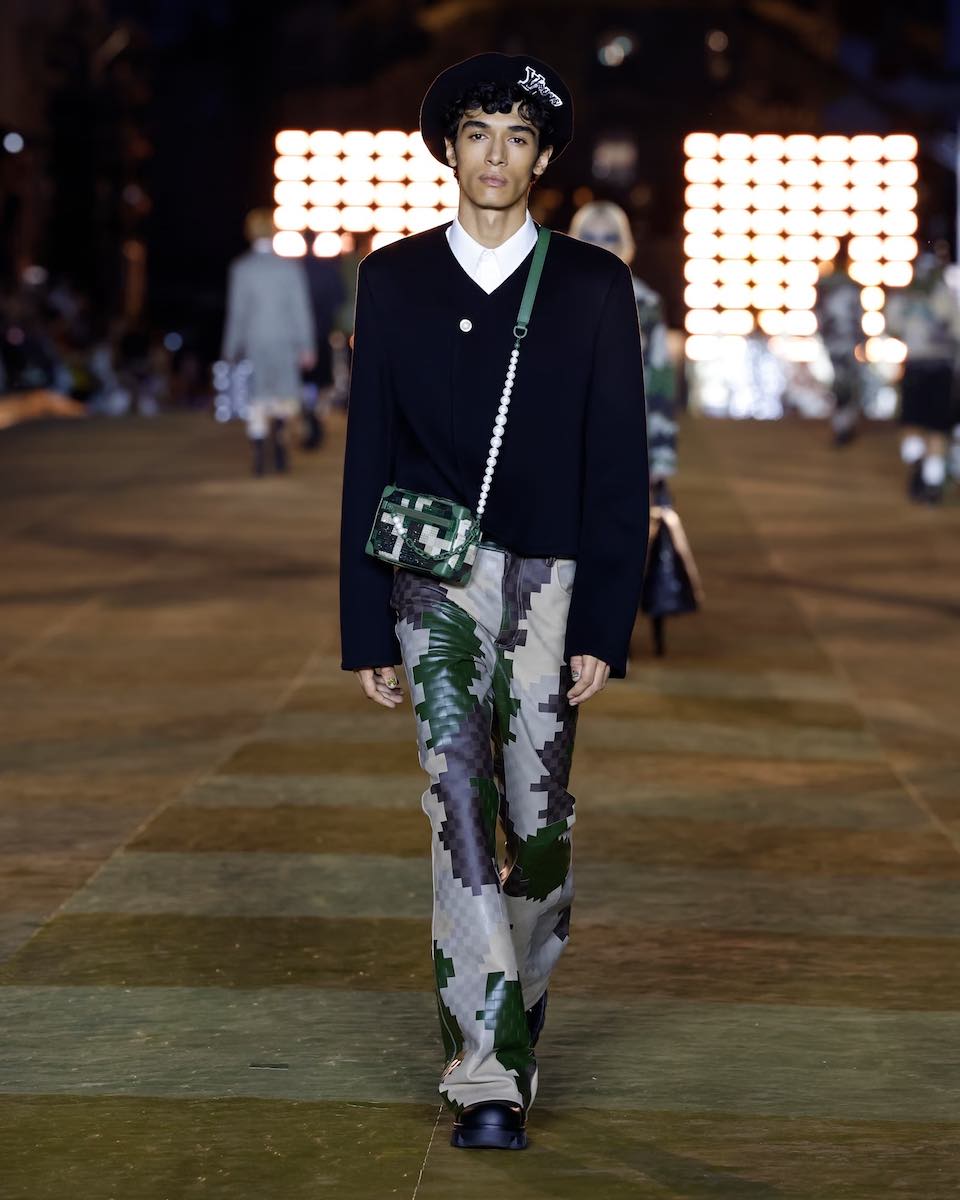 The color palette of the collection was a harmonious fusion of bold and vivid hues, with pops of primary colors and unexpected combinations. Electric blues, vibrant yellows, fiery reds, and lush greens dominated the runway, creating an eye-catching display that exuded confidence and playfulness. The use of intense color patterns brought an element of excitement and joy to the collection, evoking a sense of optimism and celebration of life.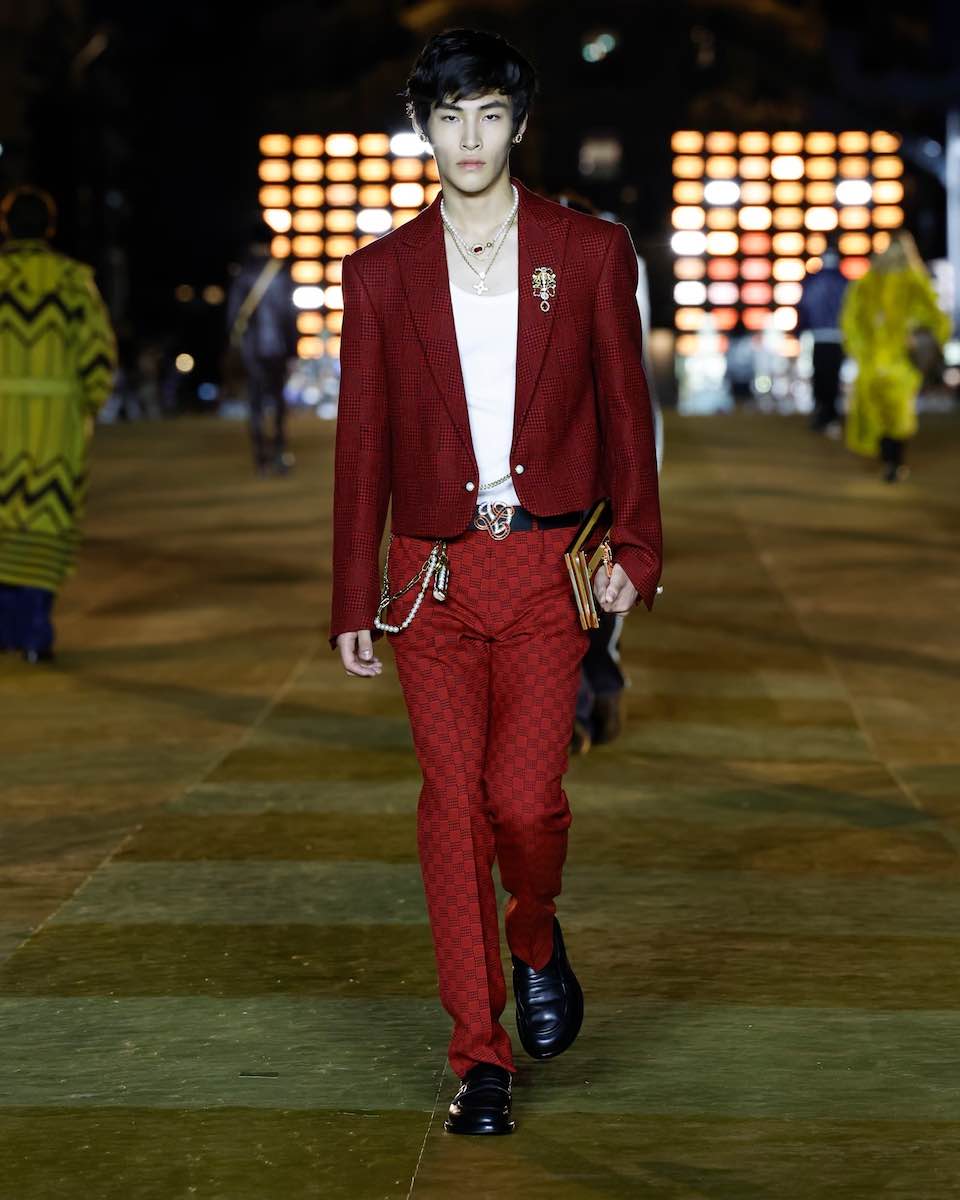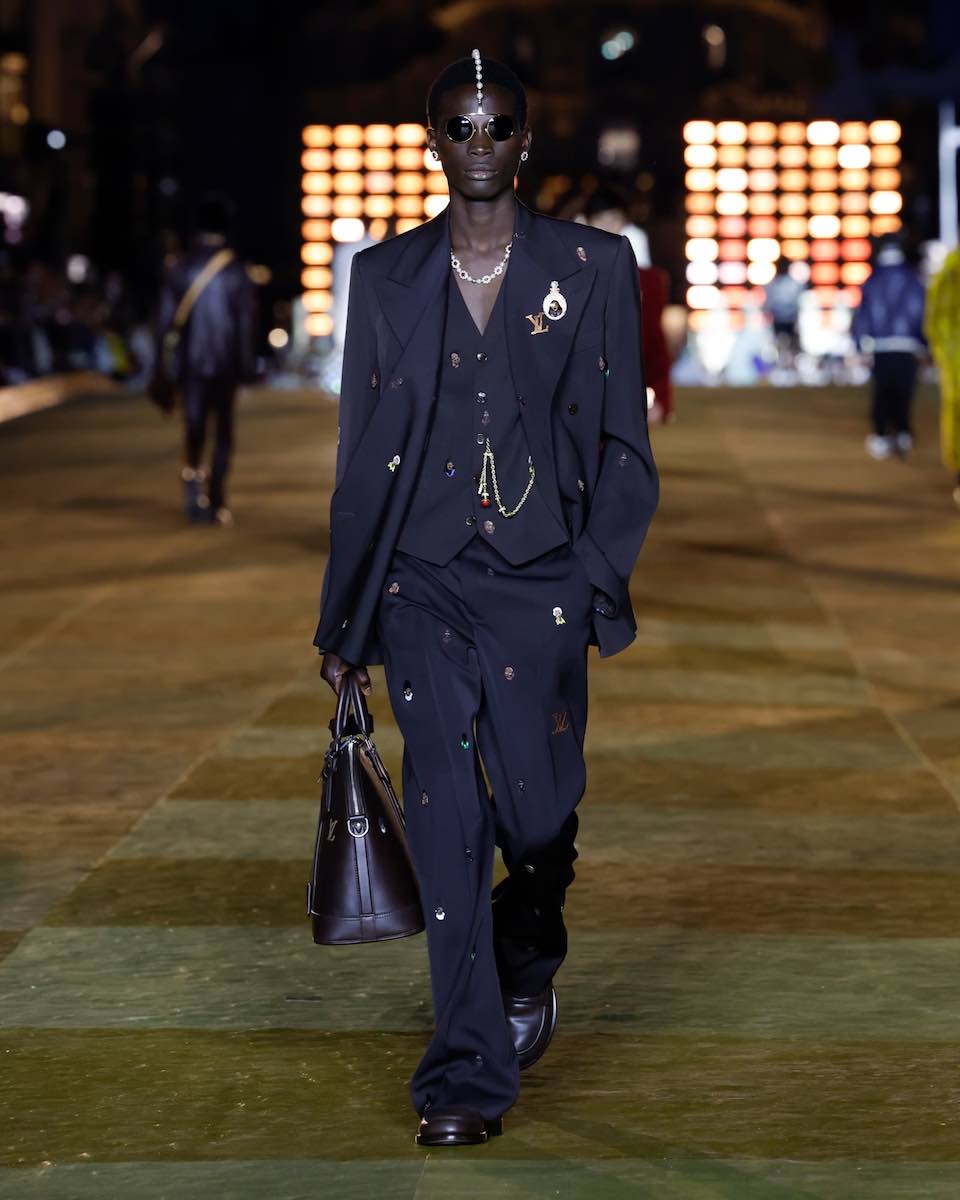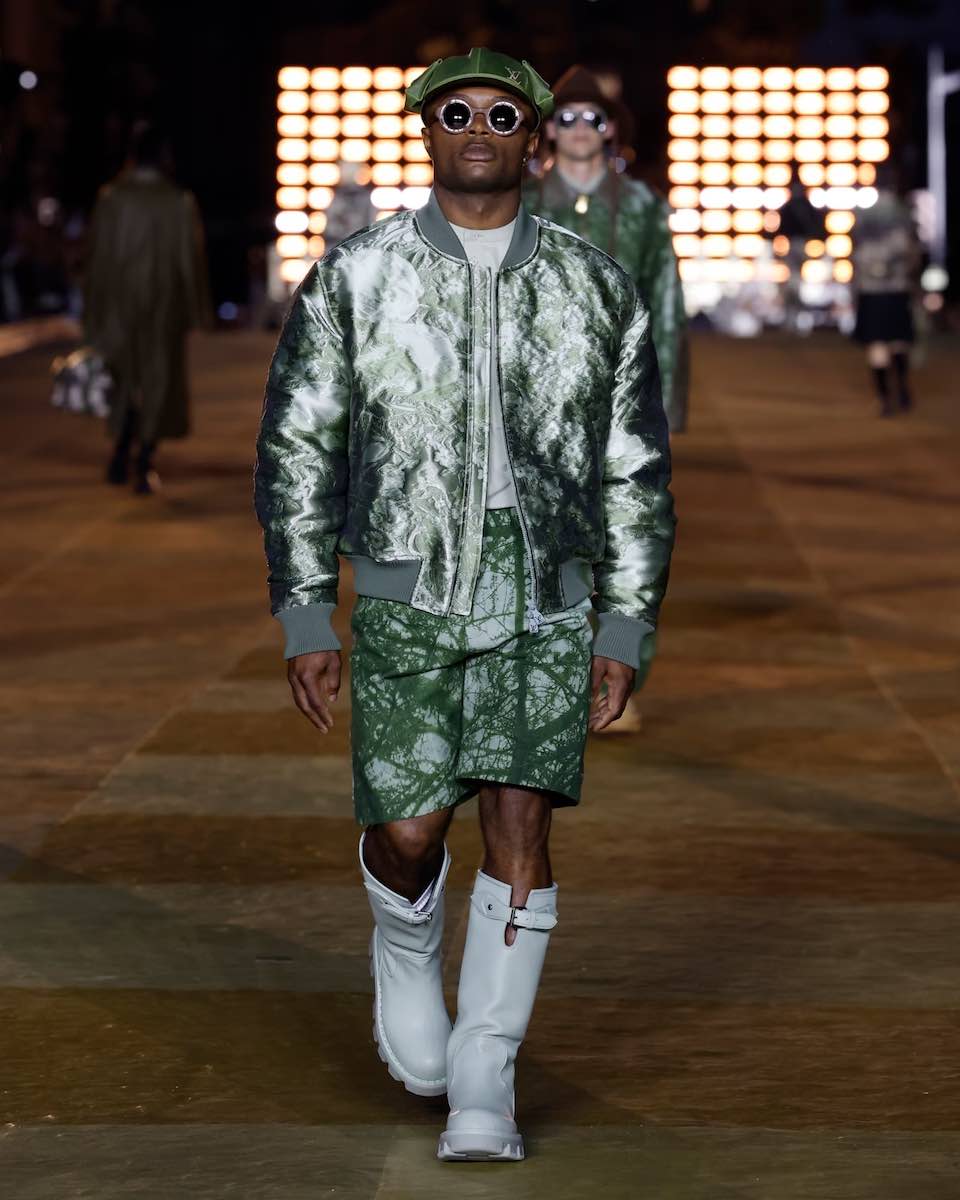 In terms of style features, Pharrell Williams introduced a blend of contemporary streetwear aesthetics and refined luxury. The collection showcased a juxtaposition of relaxed silhouettes and tailored pieces, highlighting the versatility of the modern man's wardrobe. Oversized jackets with exaggerated proportions were paired with slim-fitting trousers, creating a balanced contrast. Athletic-inspired elements such as track pants and hooded jackets were reimagined with luxurious materials and intricate detailing, adding a touch of opulence to the sporty looks.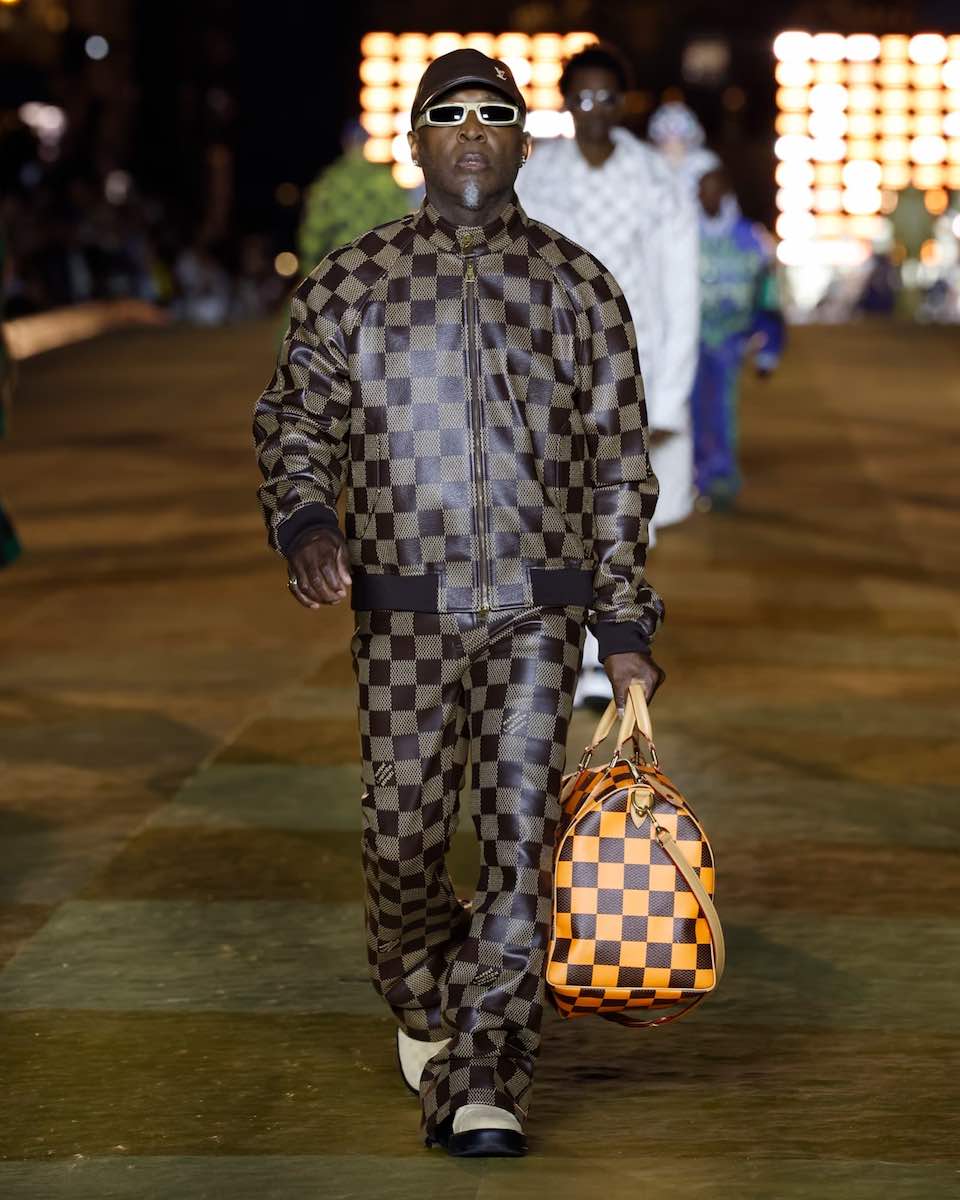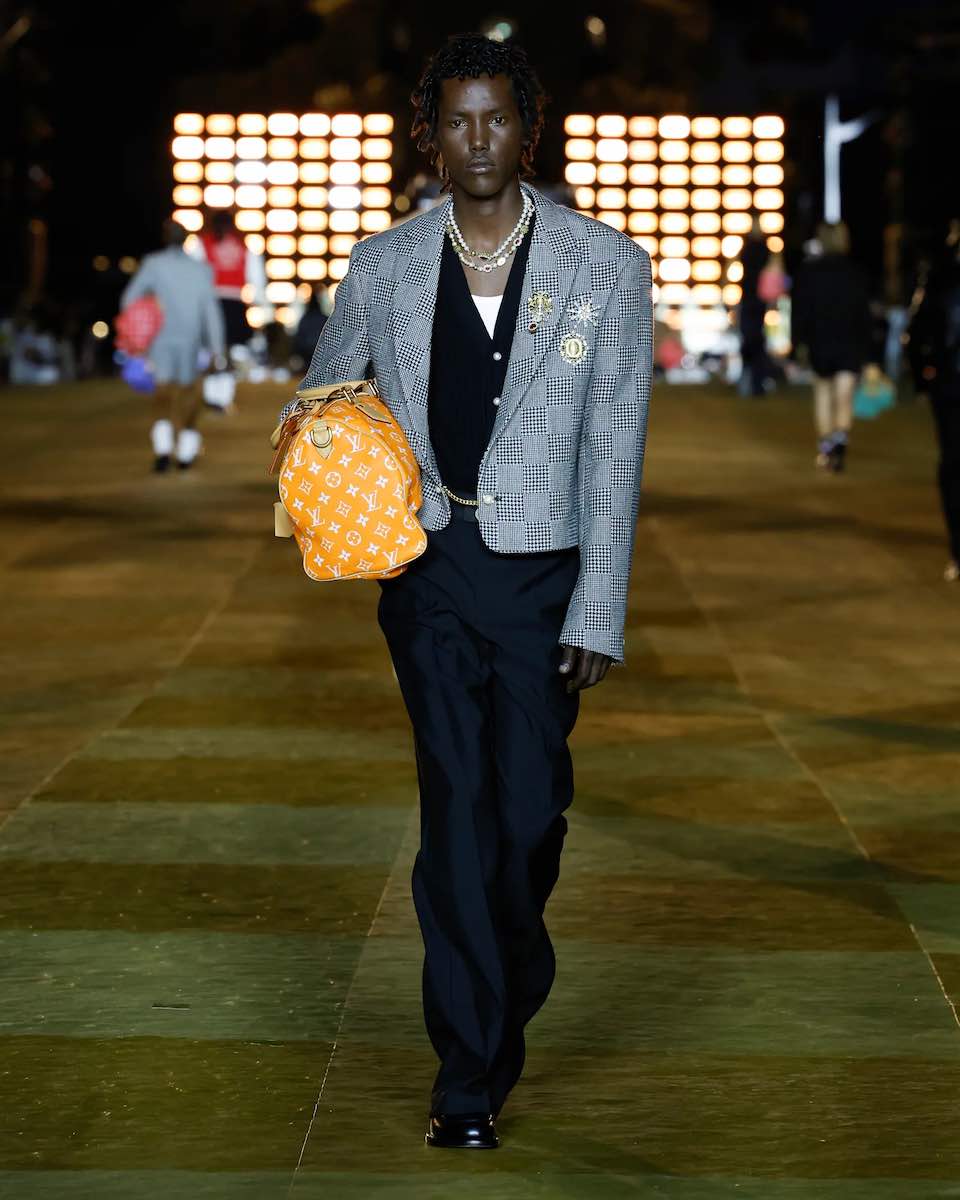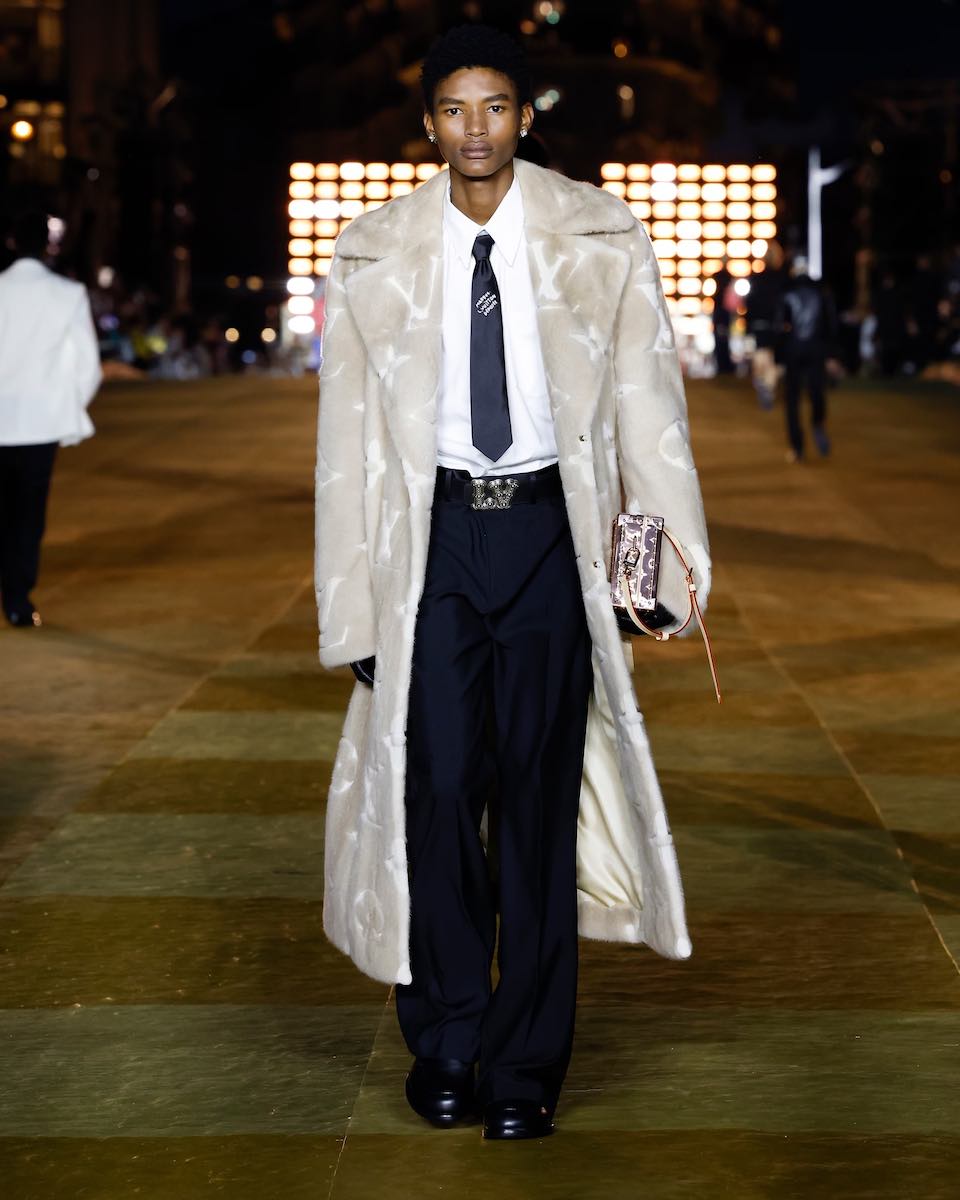 Textures played a significant role in defining the collection's character. Williams incorporated a variety of tactile materials, ranging from soft velvets and plush cashmeres to lightweight silks and crisp linens. These contrasting textures not only added depth and dimension to the garments but also enhanced the overall sensory experience, enticing the audience with their touchable allure.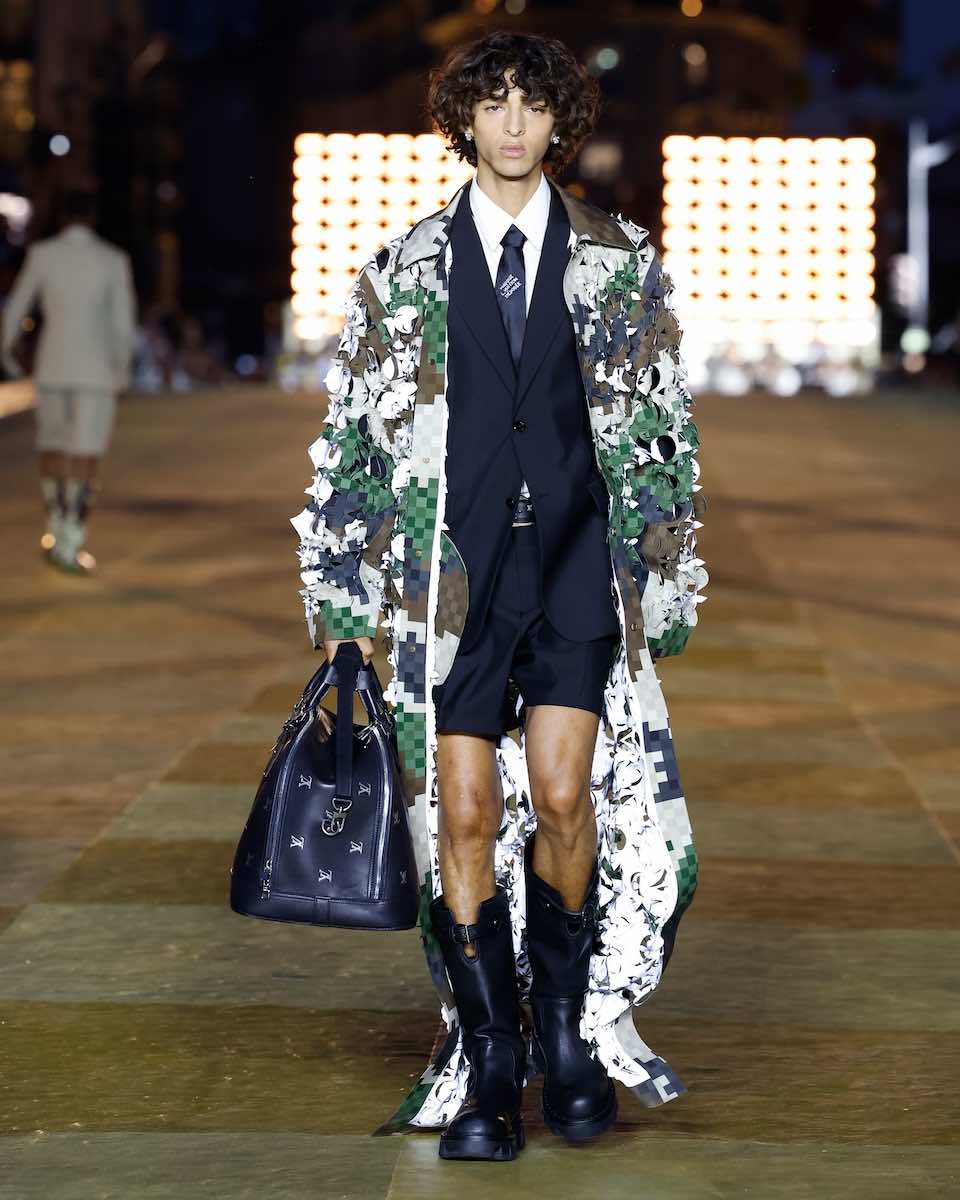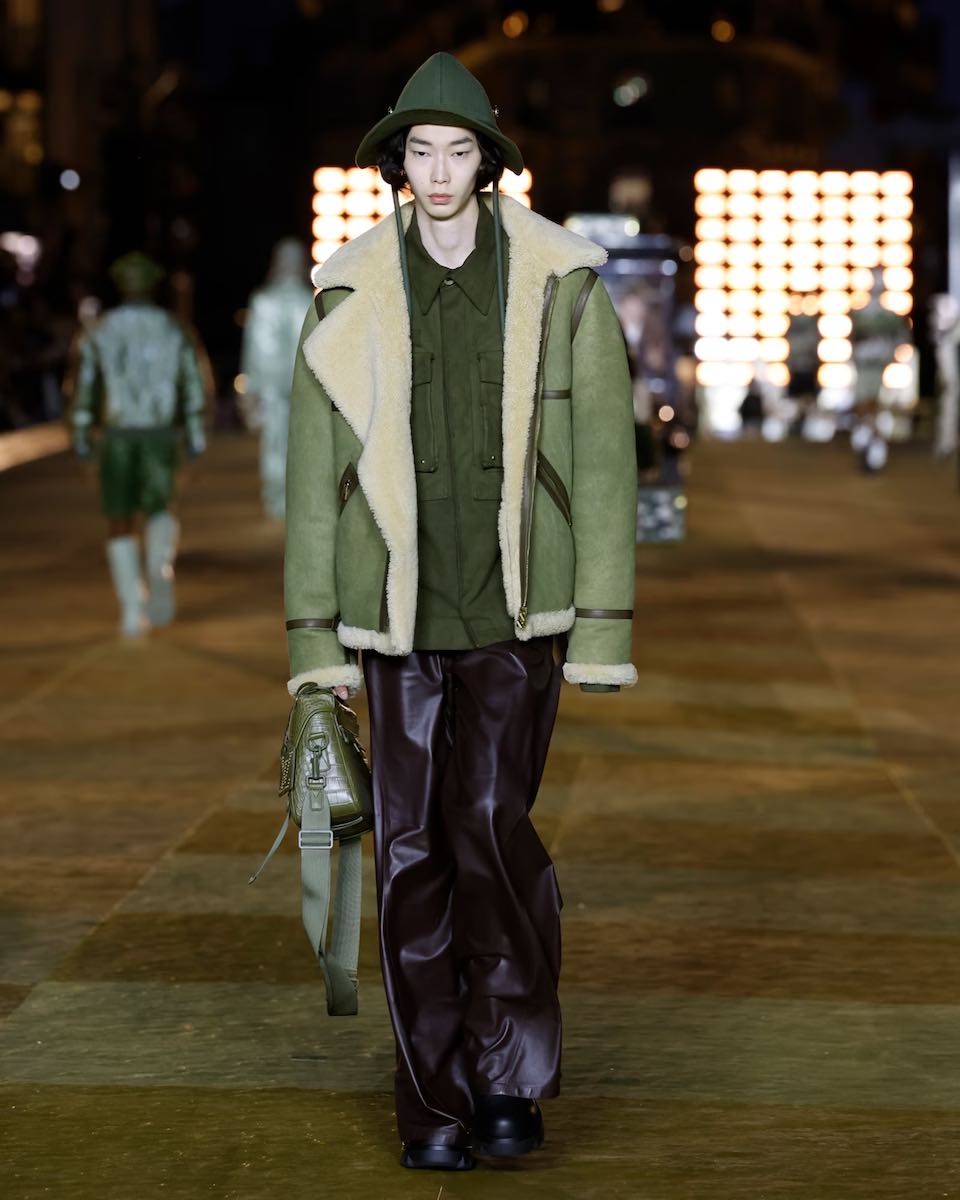 Pharrell Williams paid meticulous attention to detail, infusing the collection with a myriad of intricate embellishments and accessories. Embroidered motifs, beaded patterns, and sequined accents adorned jackets, shirts, and even accessories, creating a sense of opulence and craftsmanship. The use of luxurious hardware, such as gold-plated buttons and buckles, further elevated the overall aesthetic, showcasing the Maison's commitment to impeccable craftsmanship.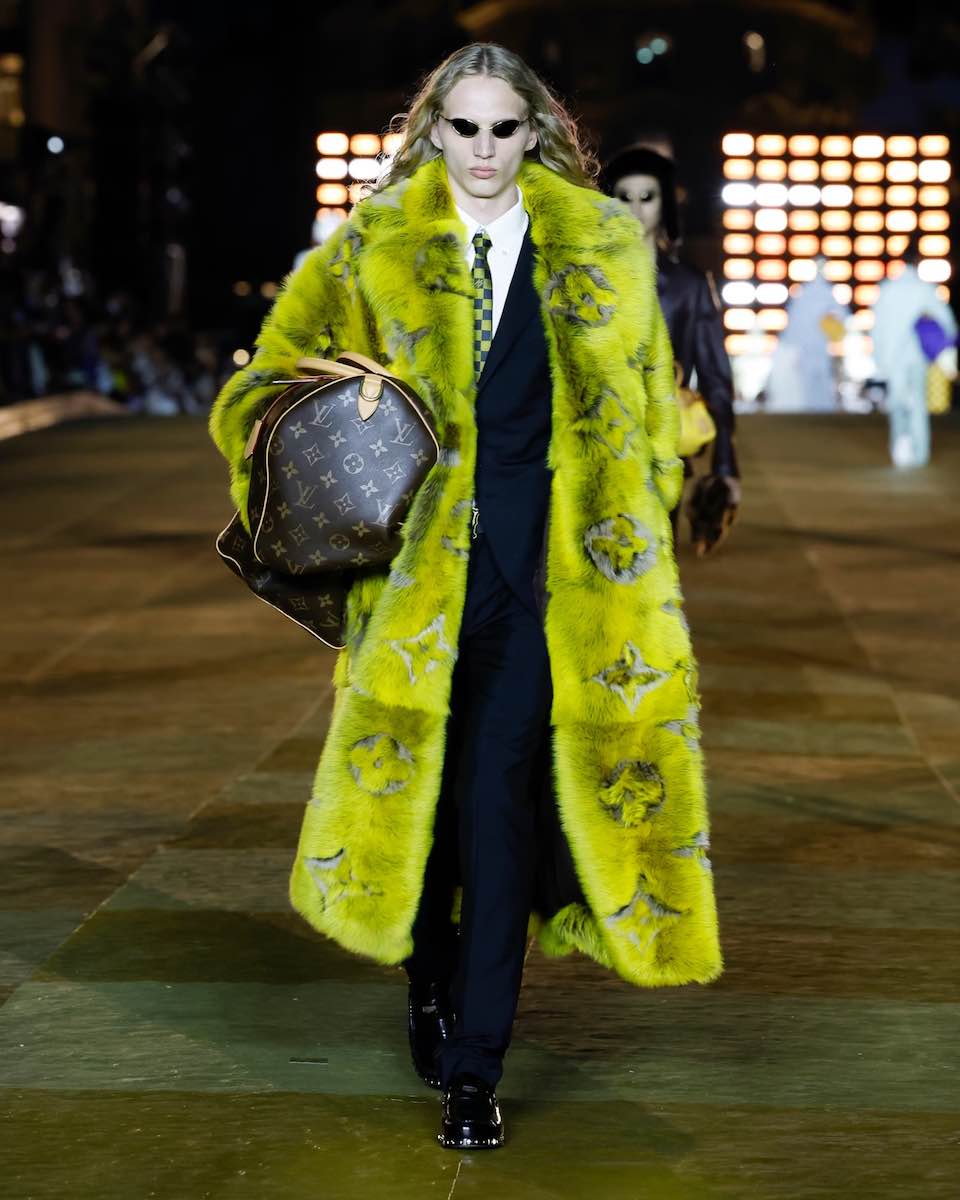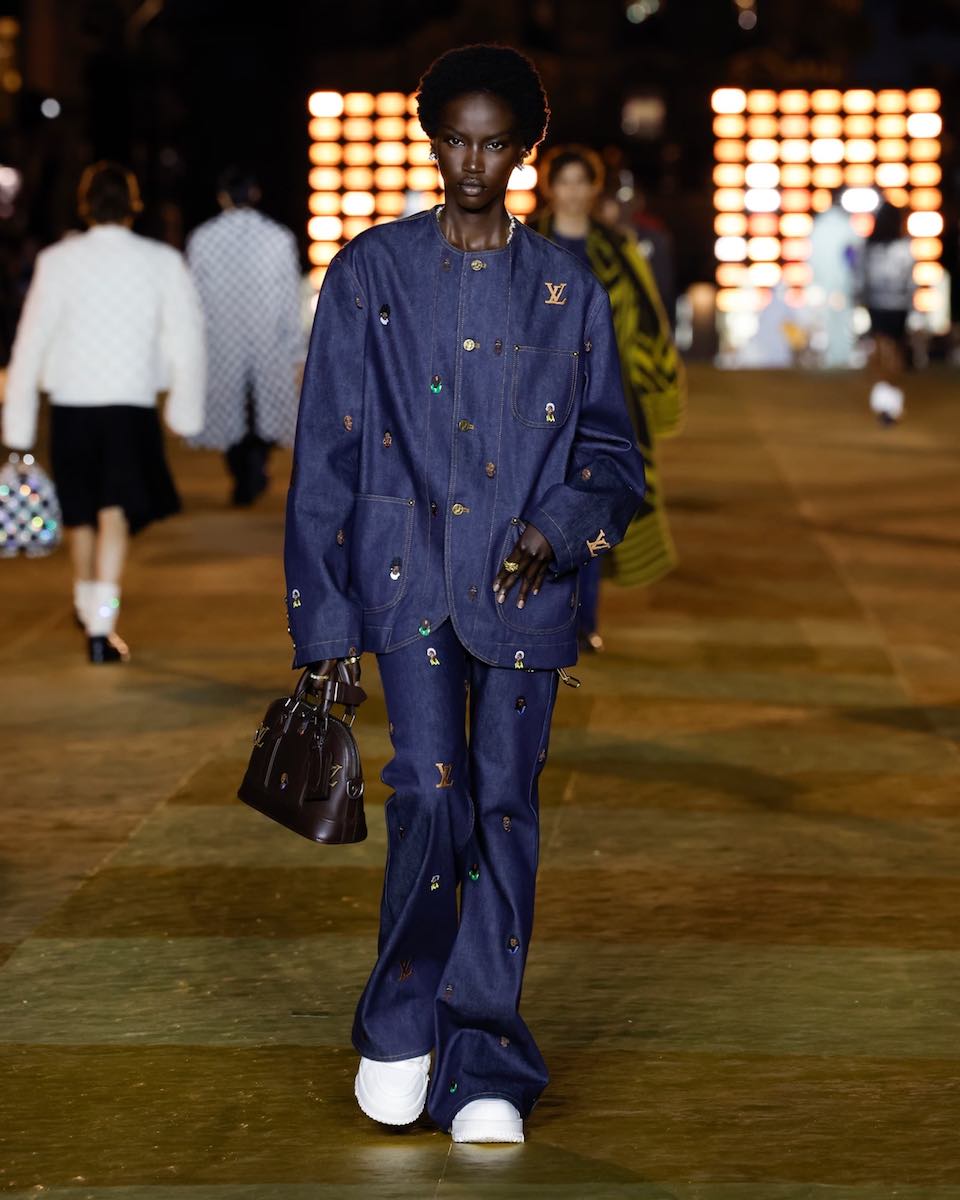 In summary, Pharrell Williams' debut collection as Louis Vuitton's menswear creative director for the 2024 Spring-Summer Men's Fashion Show was a testament to his artistic vision and boundary-pushing approach to fashion. The collection's vibrant color palette, eclectic style features, captivating textures, and meticulous attention to detail resulted in a truly memorable showcase that seamlessly blended contemporary streetwear with refined luxury. Against the breathtaking backdrop of Pont Neuf, the event left an indelible mark in the world of fashion, setting the tone for a new era under Williams' creative leadership.