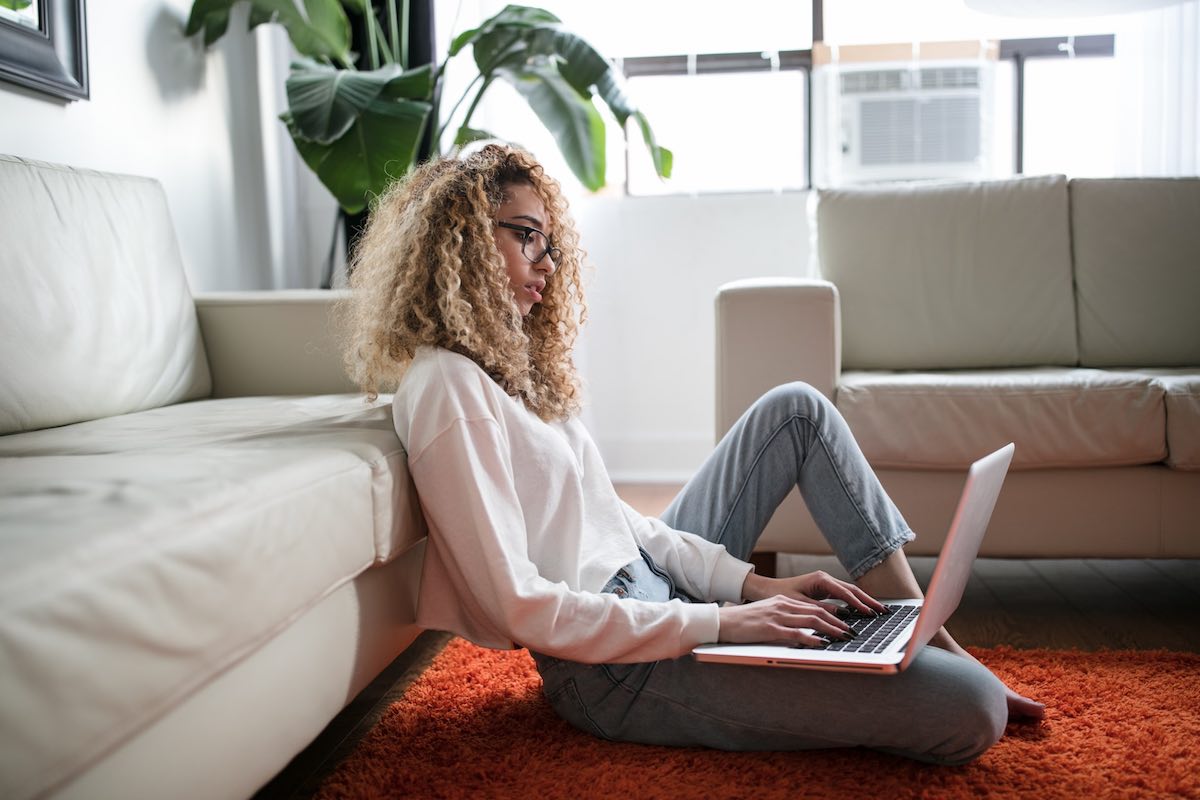 Working from home has become a new way of life. The shift in environments has posed numerous challenges and drastically altered our daily routines. Video conferencing has become standard procedure for most companies, blurring the lines between private and professional spaces in unprecedented ways. As a result, businessmen and women now must overcome another hurdle: maintaining their polished, professional persona while working from the comfort of home.
Sporting a business suit in a home office is not only cumbersome but also impractical, necessitating a novel approach. Rather than dressing for a stroll down Park Avenue, professionals should meet the moment and allow their wardrobes to evolve with their business practices. Sleek and stylish, these garments and fashion tips will help both men and women achieve fresh looks for the webcam workplace—without compromising credibility, poise, and sophistication.
Designer Ponchos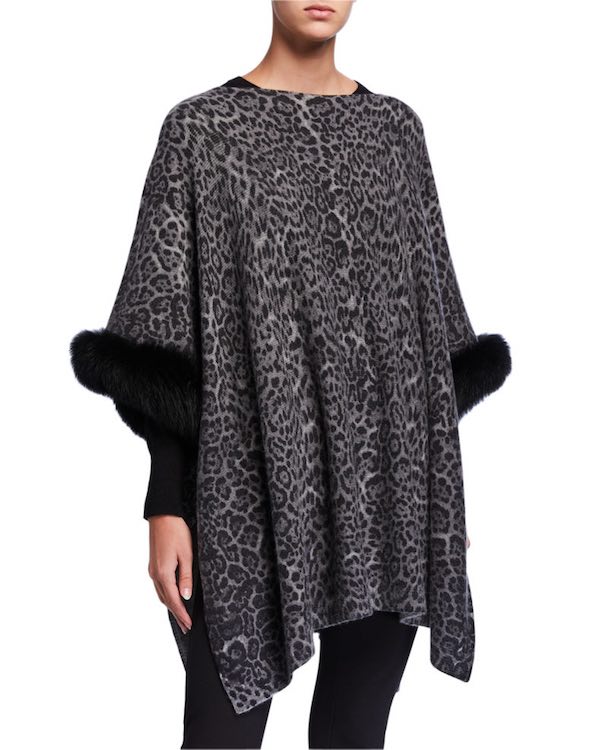 Ponchos have faded in and out of style over the years, but now they are the perfect addition to any businesswoman's wardrobe. Cozy and warm, but also classy and chic, ponchos communicate casual ease without sacrificing elegance and gravitas. Because webcams can strategically limit what viewers see, ponchos by our favorite designers are also a fantastic way to dress up an informal outfit so that you can deliver a savvy presentation, and skip ironing that business suit or silk blouse altogether. Ponchos can even add a splash of color to an otherwise dull look, making them a versatile high-fashion accessory in the Covid era.
Knitwear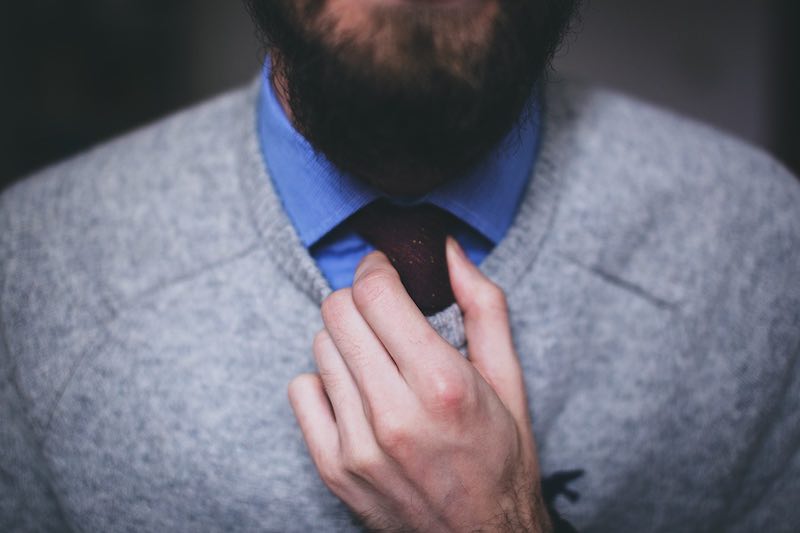 Knitwear, when worn incorrectly, can appear frumpy and drab. When properly fitted and accessorized, however, it can project both comfort and class. For men, a knitted V-neck sweater thrown over white dress shirt and tie can exude professionalism, without the hassle of a three-piece suit. Similarly, women might consider wearing a knitted sweater over a dressy blouse to form a creative ensemble. Knitted footwear and socks are also a smart way to keep your feet warm and comfy, even while dressing up for the camera! As fall approaches, knitwear of all types is making a fierce comeback. Donning knitted tops, dresses or socks can be a crafty, fashion forward way to meet the work-from-home moment.
Blazers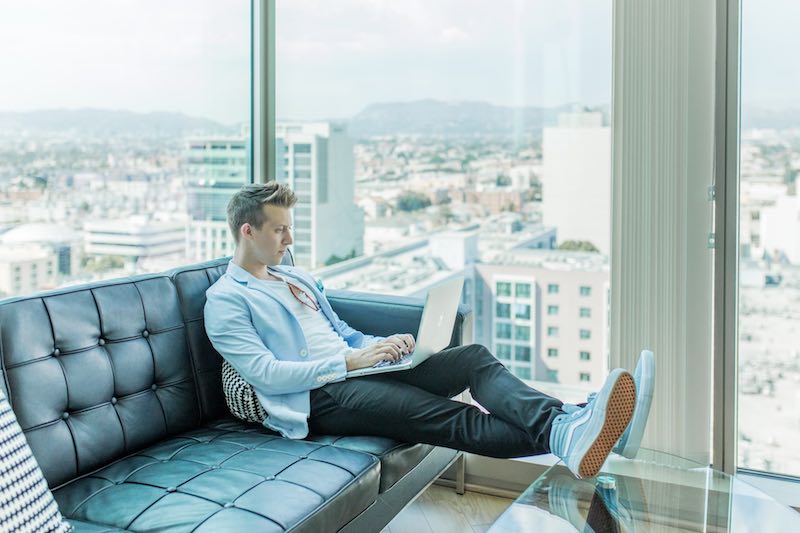 If you are regularly video chatting or pitching sales to high-end clients, then it's always a good idea to have a blazer in your pandemic-era wardrobe. The beauty of blazers, for both men and women, is that they can be so readily adapted to suit all your professional needs. Sporting a full suit on Zoom might feel awkward from your kitchen table, but a blazer paired with a V-neck shirt for men or a trendy blouse for women can be a simple way to establish credibility and make a subtler statement. Try buying a blazer with a distinctive pattern or unexpected color scheme; the goal of this look is to intrigue and impress your business associates from the safety of home, without going overboard.
Bright Colors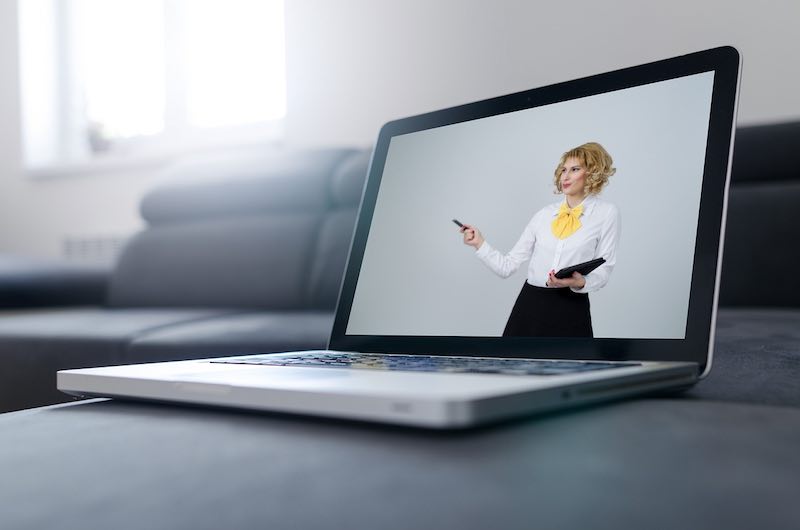 Often boring and blasé, attending conference calls with dozens of coworkers makes it easy to zone out and get lost in a crowd. One way to establish—and maintain—a strong presence in an online workspace is by wearing a brightly-colored shirt, blouse, or blazer. It seems counterintuitive: fall fashion traditionally trends toward darker, subtler tones, but this year is different. Yellows, reds, purples, greens, and blues are all in-style—the brighter, the better. A flashy patterned top, coupled with a neutral backdrop, can help you distinguish yourself in a hectic Zoom meeting. Your effort to stand out will not go unnoticed, and a flashier look will probably court tons of compliments.
House Shoes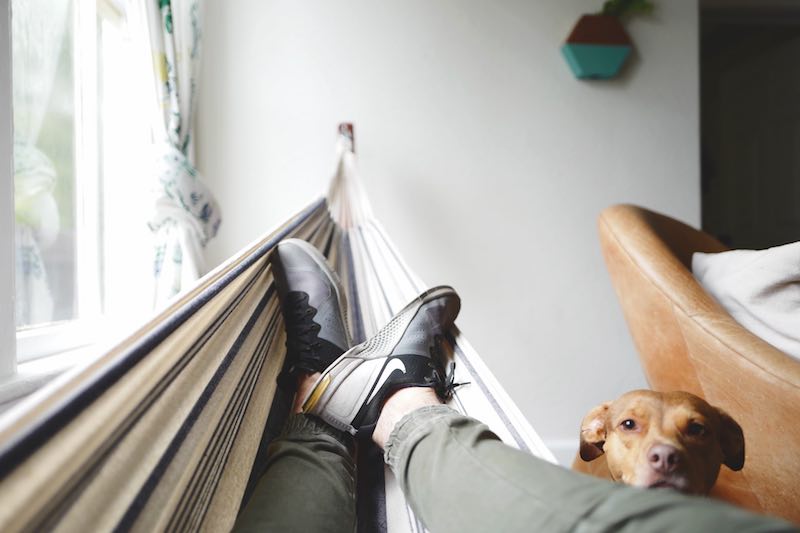 Perhaps the biggest upside to working from home is that you no longer need to wear uncomfortable dress shoes all day long. Unsurprisingly, cozy house shoes are in this season, whether it's a flat with a trendy brocaded design or a moccasin meant for ultimate relaxation. Runways have recently featured an array of house shoes, with faux fur accents, flatter heels, and relaxed fit, offering stylish, pragmatic alternatives to conventional work shoes. How you show up matters: details count. Just because you are working from home doesn't mean your footwear shouldn't coordinate with your outfit. With careful planning, your shoes and your attire can blend seamlessly, demonstrating to the professional world that nothing stands in the way of your personal style.