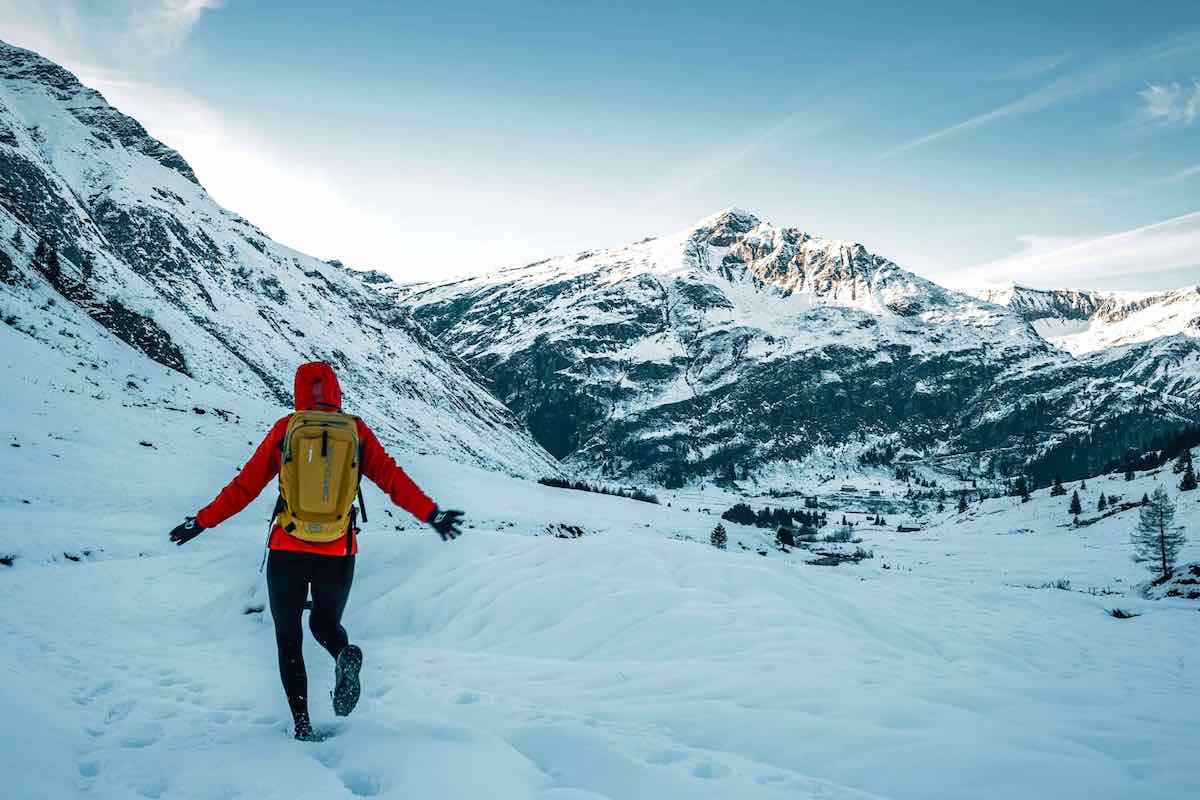 Shopping for everyday outfits is a relatively simple process—you find something that suits your style, choose your size, and purchase it. The process of shopping for a winter jacket is a little more complicated. Why? Most of us don't wear winter clothes throughout the year, so we don't really know what to look for when choosing a winter jacket. Whether you're planning a ski trip or need a reliable jacket for the upcoming winter season, this simple guide will help you find the perfect winter coat:
The #1 Criteria: The Jacket Keeps You Warm
You'd be surprised: many people choose a stylish jacket without thinking about how it will hold up in colder weather conditions. There's no point in purchasing a jacket if it's not going to fulfill the main purpose—keeping you warm!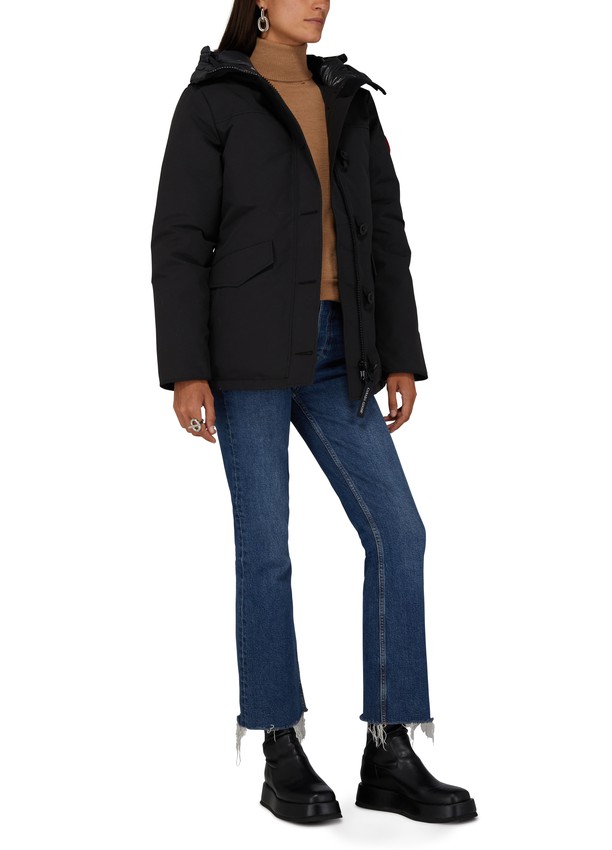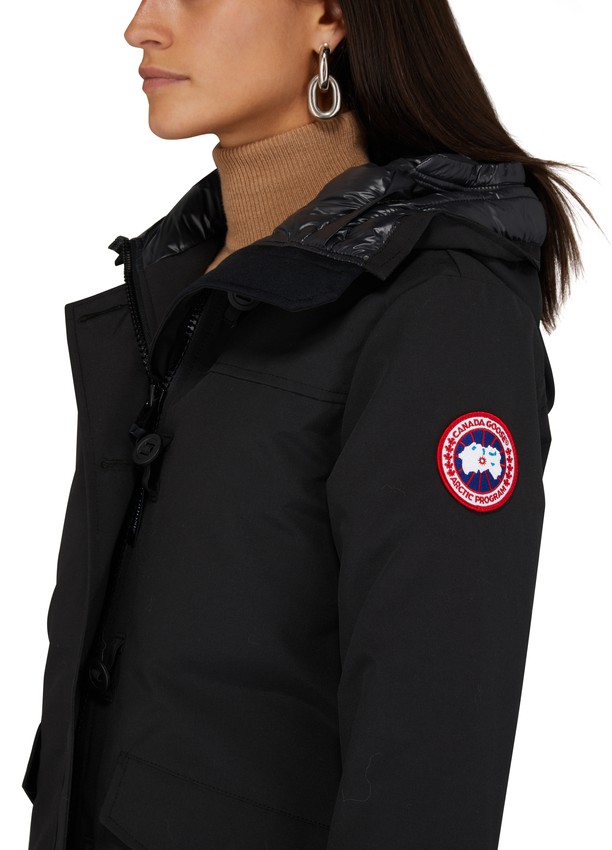 The good news is that you don't always have to compromise style when searching for a warm winter jacket. You'll have the best of both worlds when shopping for something like a Canada Goose jacket. It's all about finding high-quality brands that understand the importance of keeping you warm while helping you look your best.
You Don't Need to Size Up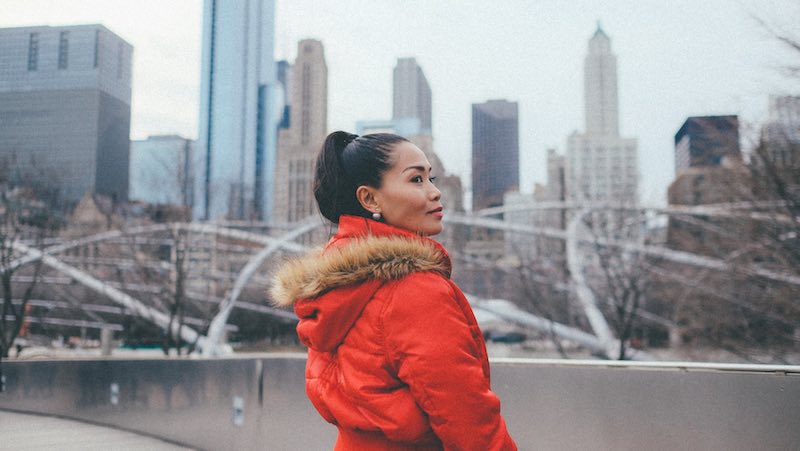 There's a common misconception that you should order a jacket one size larger than your typical shirt size to make room for the garments underneath. You don't need to purchase a larger jacket to make space for layers! Your winter jacket should be the same size as your shirt size. If you're shopping for a quality winter jacket from a reputable brand, they'll make room for layers anyway. Winter jackets should be true to size!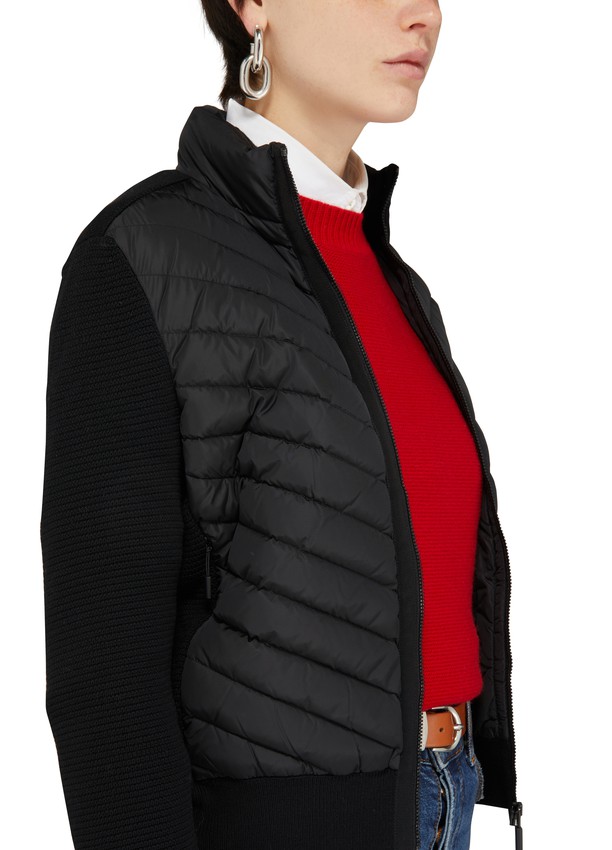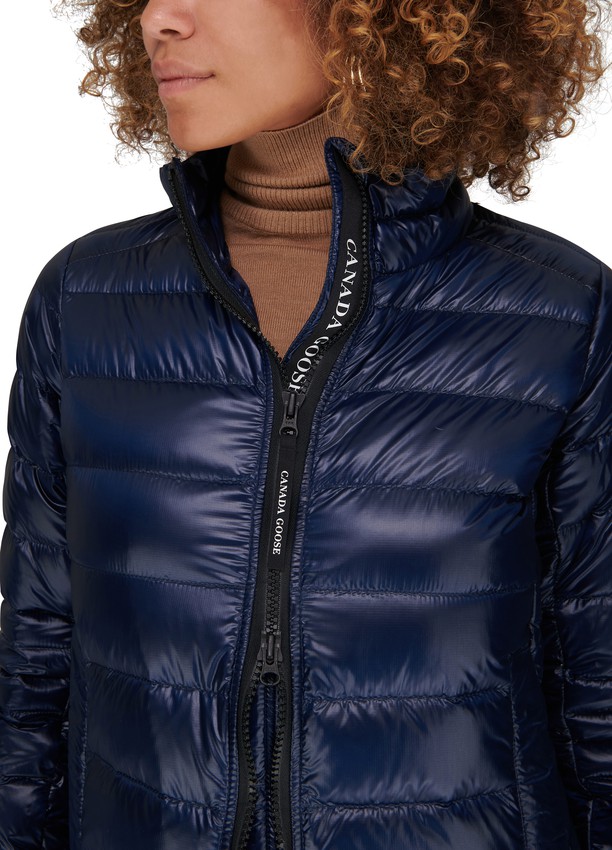 Once your jacket has arrived in the mail, here are a few quick ways to check if it fits you properly:
Cross your arms. You should be able to do this comfortably—without feeling tightness around your shoulders!
Your jacket should zip up easily. It's alright if it feels snug because a tighter fit will keep you warmer!
The jacket's sleeves should cover your wrists.
Finding a Jacket That Suits You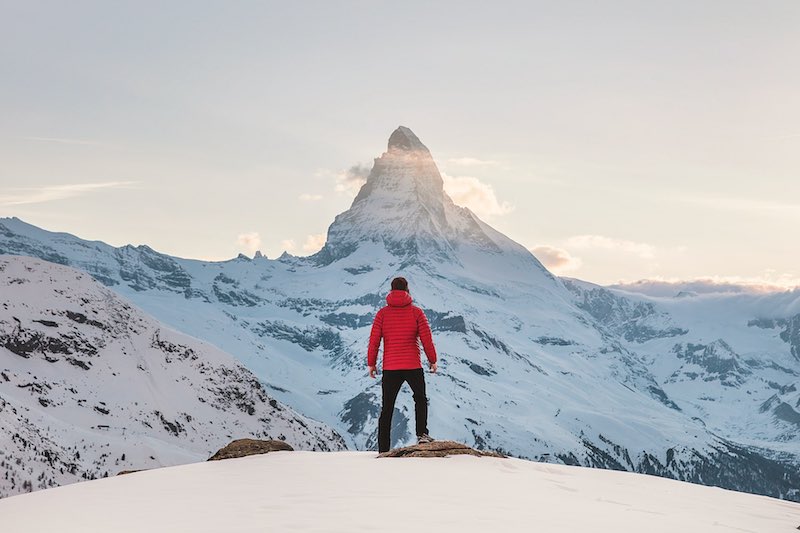 Everyone has a slightly different style. You may find yourself more drawn to a longer or shorter fit, but you should ultimately make that decision based on your reason for needing a winter jacket.
Generally, shorter jackets are more comfortable if you plan to be active. If your main goal is to have a coat that keeps you as warm as possible, a longer jacket will provide extra warmth because it has more coverage.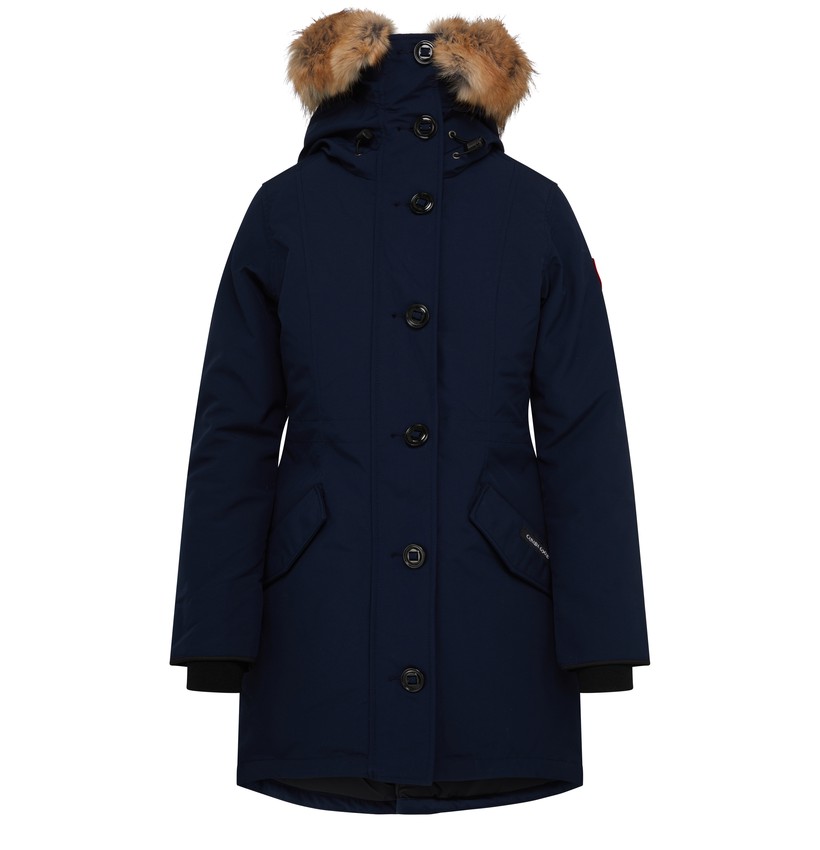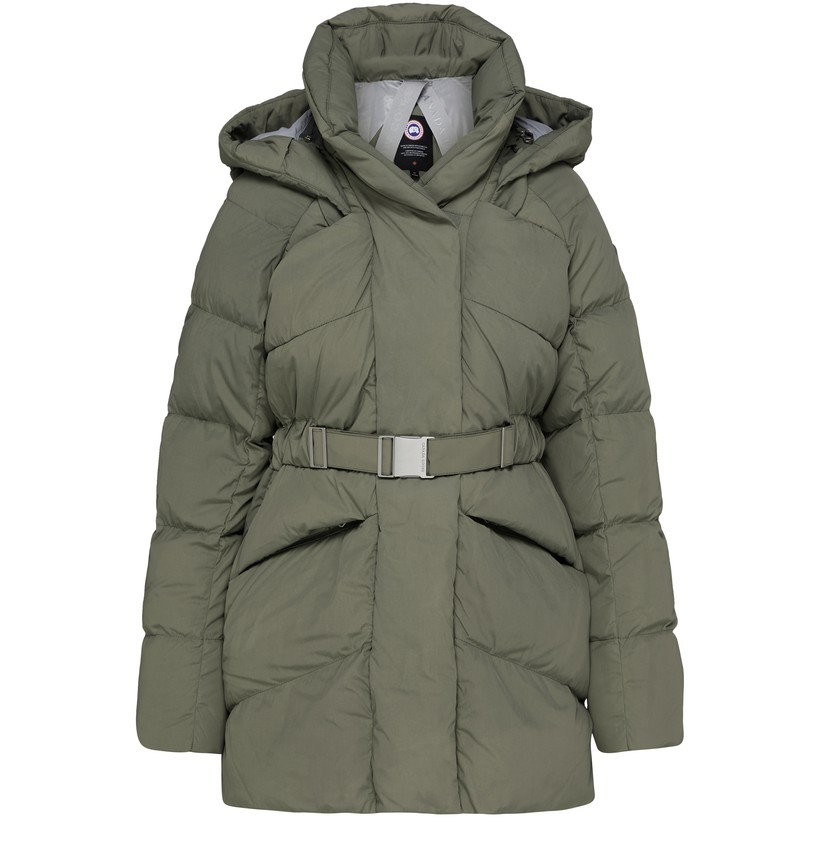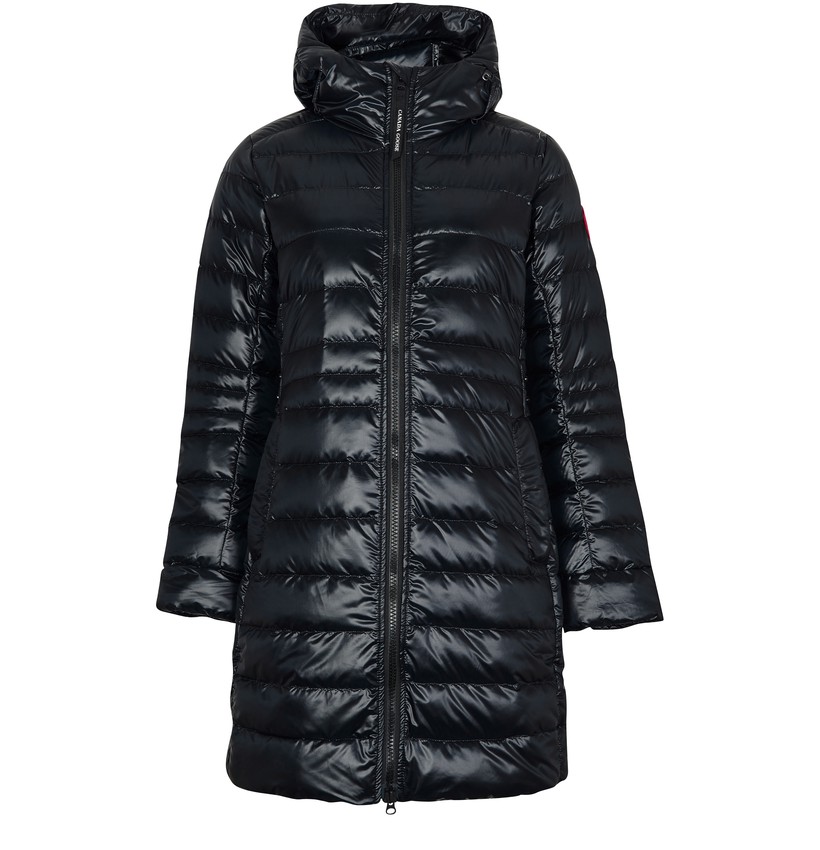 You might want to opt for a neutral color if you're planning to wear the jacket regularly. Live somewhere warm and only need a coat for winter vacations? You could pick something fun like the red Canada Goose Cypress long down jacket.
You'll know you've found the perfect winter jacket when it fits you properly (follow our guidelines), feels comfortable, and keeps you warm. The stylish aspect is a bonus, but something you can definitely find when looking in the right places!