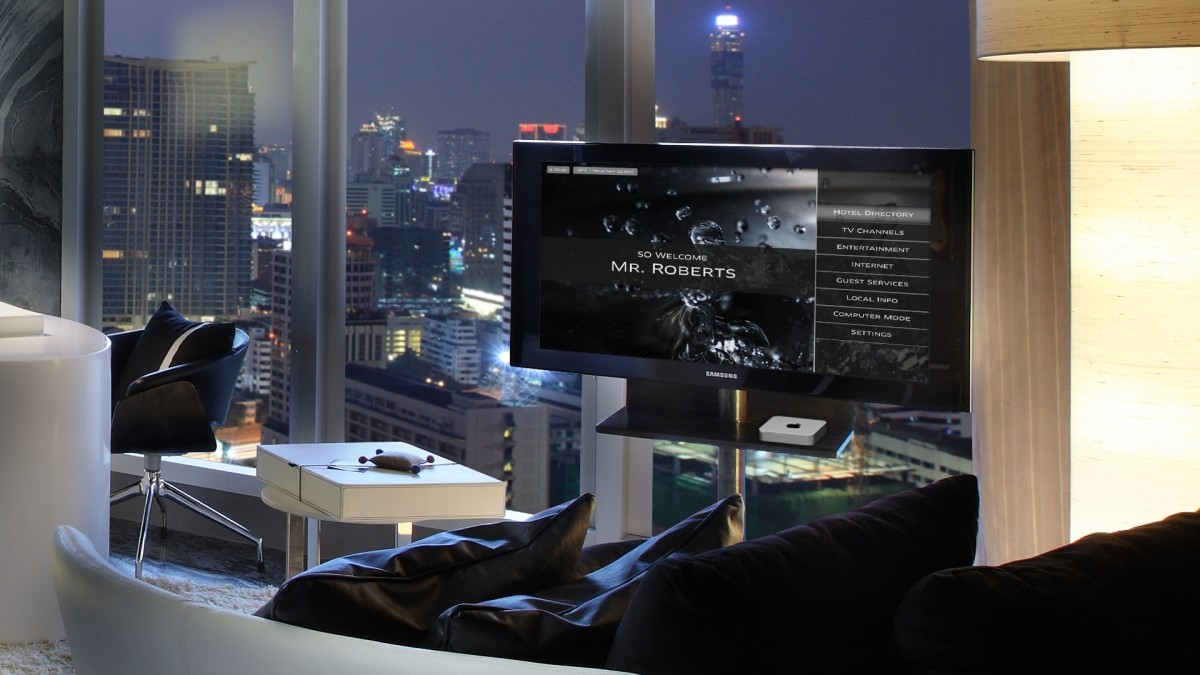 While some people like to tap out of technology while traveling, others prefer to tune in on all levels. Some of the most luxe hotels around the world have upgraded their accommodations making room for smarter, forward-thinking intuitive tech to add to their sophisticated interiors.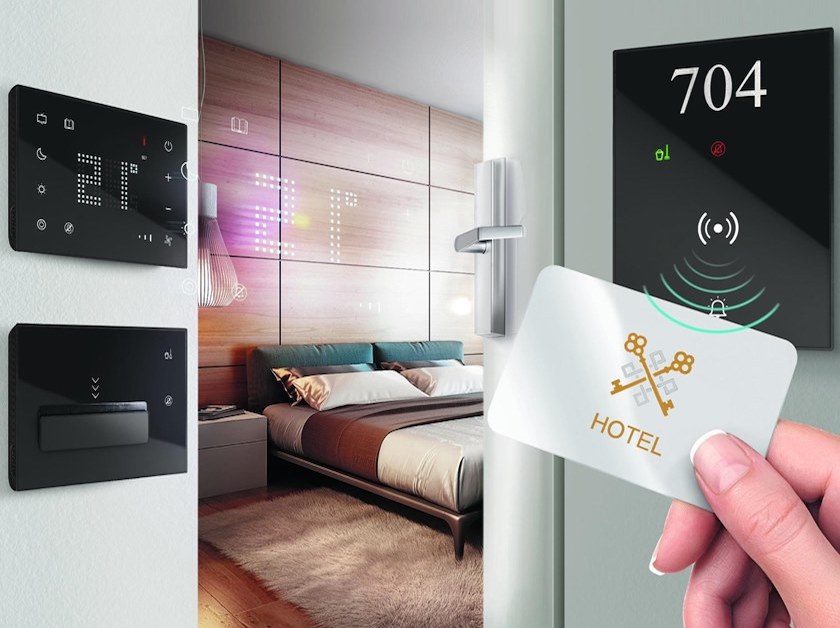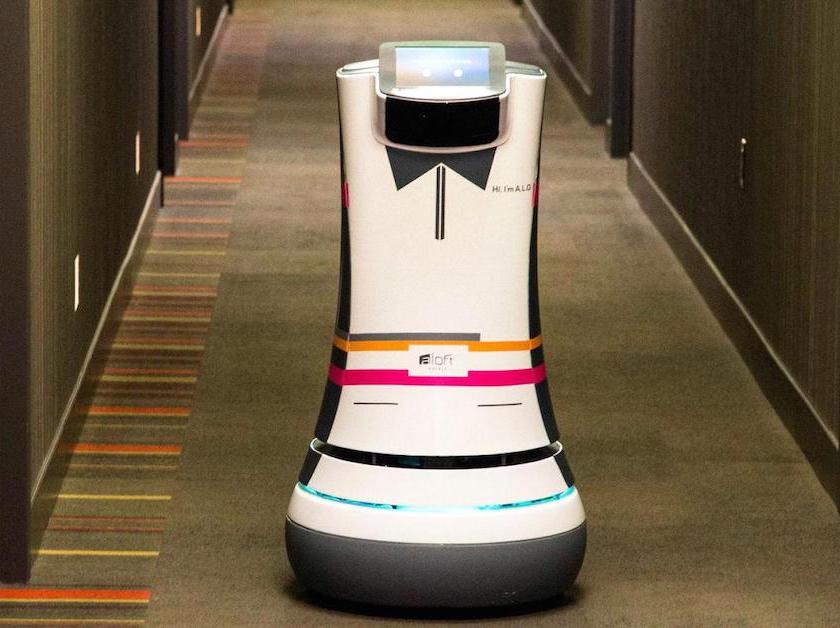 From a quaint London boutique hotel to a glamorous Singapore retreat to an industrial-style Denmark stay, the following destination hotels feature state of the art technical amenities for those who don't want to unplug.
Eccleston Square Hotel – London, England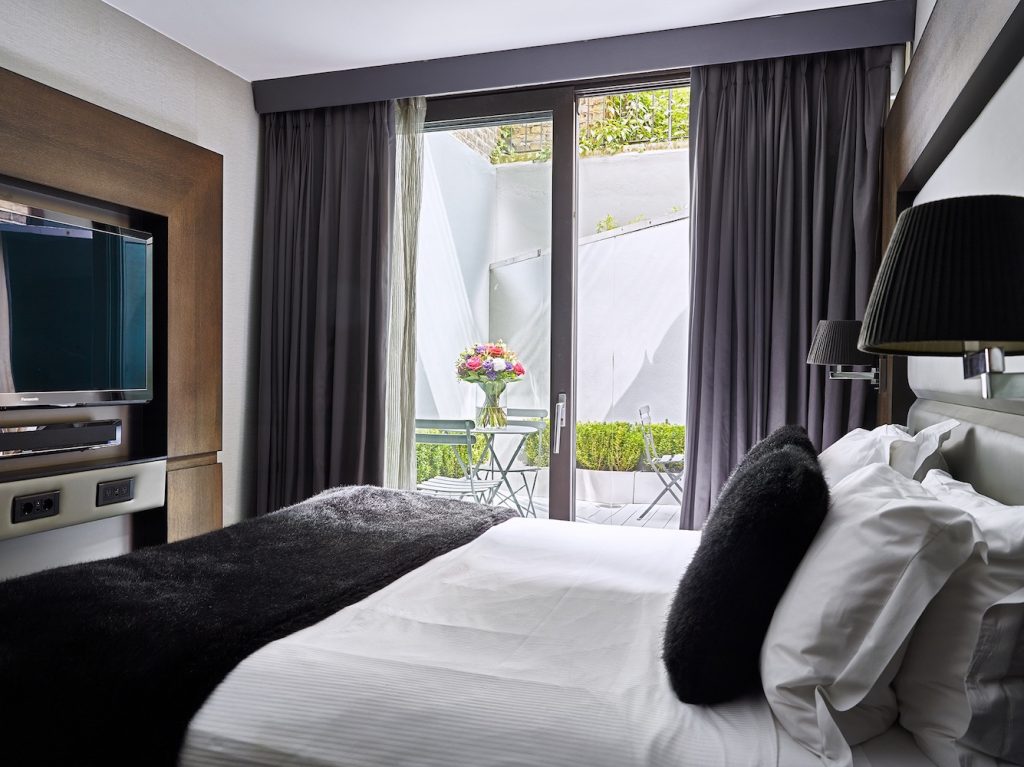 Keypads control both music and lighting, while iPads become a full-service concierge at Eccleston Square Hotel in London. Bathroom mirrors are embedded with the latest flat-screen televisions and the room itself is equipped with a 3D TV. A Swedish Hästens bed, commonly referred to as the world's best bed, will automatically curve and contour to fit and massage your body. Located in the desirable Westminster, the cozy boutique hotel is savvy, opulent and cozy.
Loews Hotel 1000 – Seattle, WA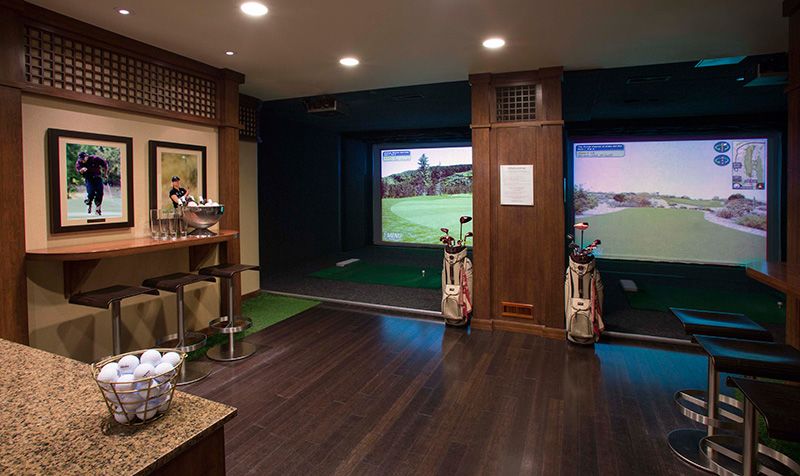 This Loews luxury hotel near the Seattle Waterfront offers contemporary, comfortable accommodations as it takes technology to another level. The updated suites not only have lightning-fast fiberoptic internet, but rooms are equipped with silent doorbells, VoIP phone tech and heat-detecting sensors, so staff members know when cleaning or maintenance can be done without bothering guests. Golf lover? Tee off in Seattle's only virtual-reality Gold Club at Loews Hotel 1000.
Hotel Ottilia – Copenhagen, Denmark
The world's first self-cleaning hotel room resides in Copenhagen at Hotel Ottilia. A transparent and odorless coating activated by sunlight can purify and deodorize the air for up to a year. This invisible insulation removes contaminants such as cigarette smoke, microbes, and bacteria. The luxury boutique hotel is located at the center of trendy Carlsberg City District and boasts round windows with built-in reading nooks for peering out into the nightlife or perching with your latest novel.
Pengheng Space Capsules Hotel – Bao'an, China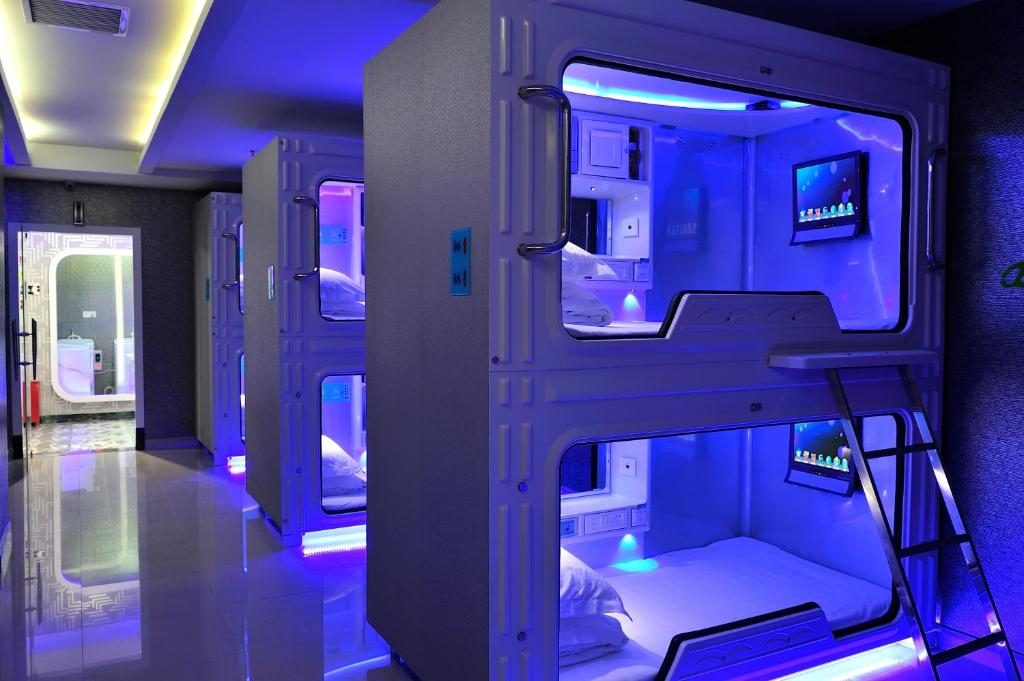 With an entire staff of robots, from servers to doormen to receptionists, the sci-fi reality of the Pengheng Space Capsules Hotel is out of this world. While rooms are small, they allow guests the opportunity to experience what it is like in a futuristic space station while sleeping in masterfully decorated capsules that come with flat screen TVs.
W Singapore – Sentosa Cove, Singapore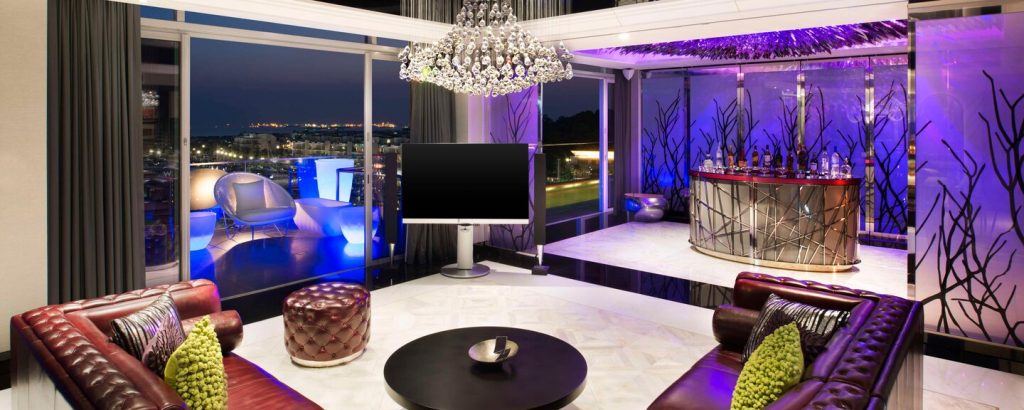 From brilliantly curated art pieces by Andy Warhol to local stylings including the orchid flower and Lalang fields, the W Singapore marries technology, sustainability and opulence. Not only does the posh hotel embrace green technologies, it is fashioned with extreme luxury and takes tech innovation to another level. Private poolside cabanas come with their own iPads with underwater speakers. Smartphones or Apple Watches can be used to unlock guest room doors making the plastic key card a relic of the past. As an extra bonus, there are private DJ spinning booths available in some of their Wow Suites.
You don't have to unplug to get away from it all. More and more hotels across the globe are embracing the added luxury that innovative technology affords.