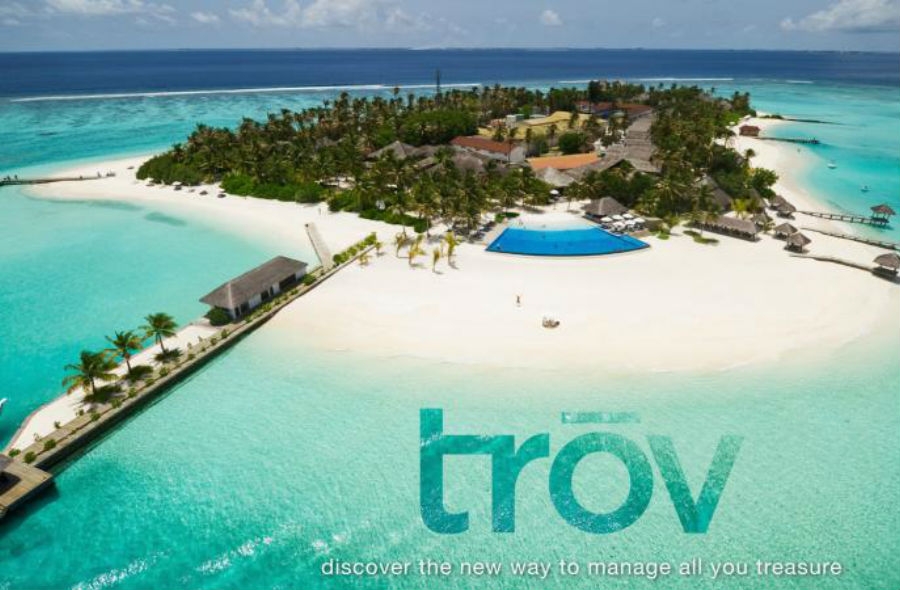 Tangible assets, such as fine art, wine, jewelry, antiques, sports memorabilia, classic cars and other valuables, have finally been recognized as an asset class in their own right.
Yet high net worth individuals have too often neglected to manage and protect their treasures as carefully as they manage their financial investments or businesses. Now, individuals and families with substantial tangible assets have access to innovative technology and service solutions that make it significantly easier to track, value, protect and enjoy their assets.
The" blind spot" in managing assets – as well as the solutions coming into focus – are addressed in a new white paper released today by ACE Private Risk Services, the high net worth personal lines business of the ACE Group, and Trōv, a technology leader in helping people collect and benefit from the information about everything they own. The white paper, Breakthroughs in Managing Tangible Assets: Completing the Picture of Wealth, explores the issues surrounding tangible asset management and presents seven steps for addressing them. These issues include: determining value and authenticity, keeping proper documentation, maintaining adequate insurance, and optimizing estate and tax planning.
"Tracking the value of everything you own on a regular basis has long been too cumbersome for most people, but without that information to share with your advisors, you're likely to make important decisions incorrectly," said Gary Raphael, Senior Vice President, Risk Consulting, at ACE Private Risk Services. "For instance, in a survey ACE conducted among wealthy collectors, nearly 40 percent did not have all of their precious items insured against property loss with a valuables policy. Many also fail to employ proper loss prevention techniques to protect their collections. One family mentioned in our white paper had a $70 million painting hanging by a single nail. Fortunately, new technology is making the tracking process more manageable and allowing ACE to develop innovative services that will help clients and their advisors craft tailored protection at a reduced cost."
"Secure, cloud-based technology and new mobile applications are making it vastly easier to collect, update, and share information about your tangible assets on a daily basis," said Scott Walchek, Founder and CEO of Trōv. "Armed with this information, insurance advisors and carriers can better recommend the types and amounts of coverage required, as well as provide timely advice about preventing damage and theft. If a loss does occur, the claims process goes much more smoothly because all the documentation, including updated values, is readily available. Similarly, family offices, tax advisors, and estate planners can anticipate issues that arise with buying, selling, lending, and gifting valuable items, and recommend appropriate strategies – just as they do with financial assets. It's a chance, finally, to complete the picture of total wealth management."
The white paper and its findings also draw on the insights of industry experts, including representatives from Berus Law Group, Bonhams, The Conservation Center, The Family Wealth Alliance, Handler Thayer LLP, Pall Mall Advisors, Ronald Varney Fine Art Advisors and Rothstein Kass.
The need for high net worth families and their advisors to better manage and protect their tangible assets is underscored by new data included in the white paper. ACE Private Risk Services and Trōv have been collaborating on a program in which specialists have examined the contents of more than 3,000 homes of high net worth families. Among the findings: nearly 50 percent of the homes evaluated did not have enough insurance to cover their contents, and the average amount of underinsurance exceeded $415,000 per home. Through this program, homeowners and their insurance agents can for the first time make decisions about the amount of insurance required based on customized replacement cost estimates of personal property at policy inception.
About ACE Private Risk Services
ACE Private Risk Services is the ACE Group's high-net-worth personal insurance business, which provides specialty coverage for homeowners, automobile, recreational marine, umbrella liability and collections insurance for individuals and families with emerging and established wealth. Policies issued by Bankers Standard Insurance Co. and ACE Insurance Co. of the Midwest. Additional information can be found at: www.aceprs.com. The ACE Group is one of the world's largest multiline property and casualty insurers. With operations in 53 countries, ACE provides commercial and personal property and casualty insurance, personal accident supplemental health insurance, reinsurance, and life insurance to a diverse group of clients. ACE Limited, the parent company of the ACE Group, is listed on the New York Stock Exchange (ACE) and is a component of the S&P 500 index. Additional information can be found at: www.acegroup.com.
About Trov Inc.
Trōv creates applications that help people collect and benefit from the information about everything they own. The data is stored in a personal Trōv – a private online digital locker where their information is organized, valued, securely accessible, and selectively sharable. Members receive unique benefits from Trōv partners, including the world's leading insurers, wealth managers, luxury retailers, financial services, auction houses, appraisers, and more. Trōv is privately funded, and headquartered in the San Francisco Bay Area with offices throughout the U.S. For more information, visit www.Trov.com or follow us on Twitter @myTrōv, or call Jennifer Deitsch, Director of Corporate Communications, at (925) 498-7811.