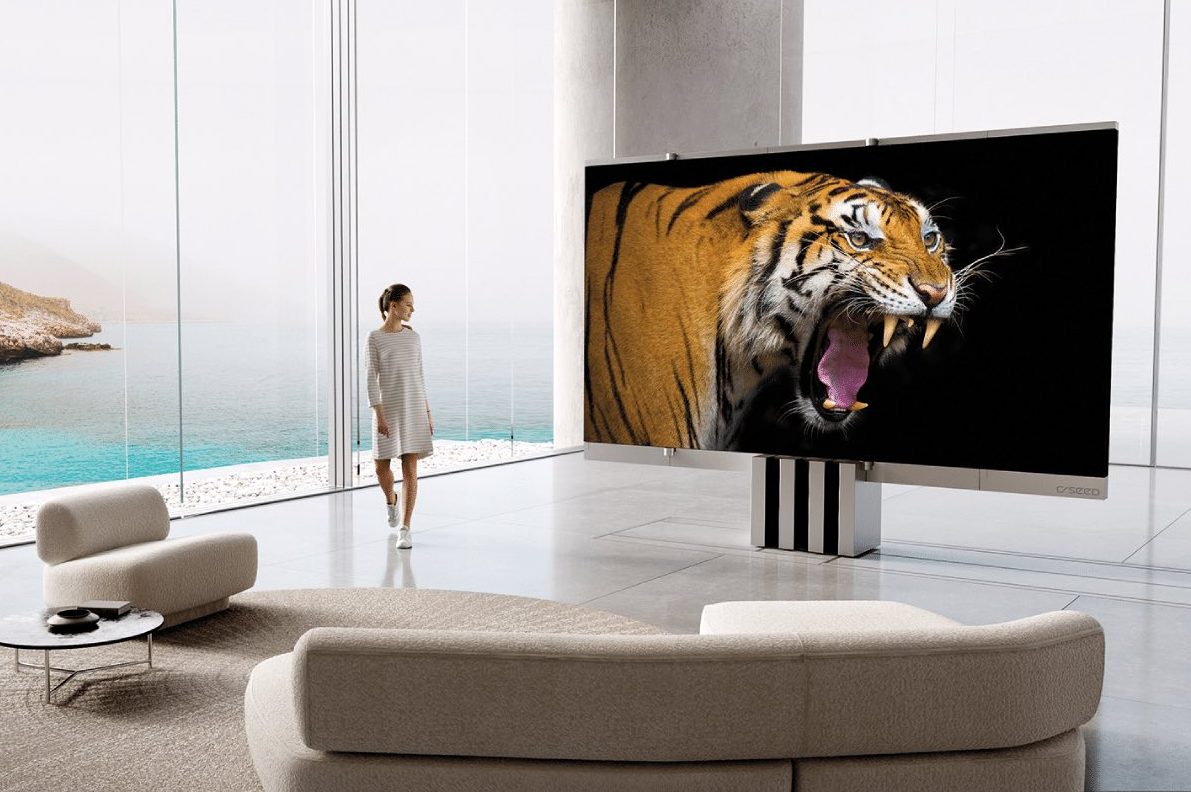 Father's Day is a chance to celebrate dad for all his hard work, unconditional love, and many contributions to our lives. It is a special day to spend quality time with the men who raised us and mentored us (and put up with all our antics growing up). Sure, going out for a fancy meal or coming to town for a visit is a nice way to mark the occasion, but almost every dad secretly hopes to receive a high-tech gift or nifty gadget on Father's Day. If you're looking for the perfect piece of technology to show your dad appreciation this year, then look no further. This list contains five snazzy high-tech items that will make him feel like a special guy on his special day—and these awesome ideas are super exclusive and over-the-top.
C Seed M1 Foldable 165-Inch MicroLED TV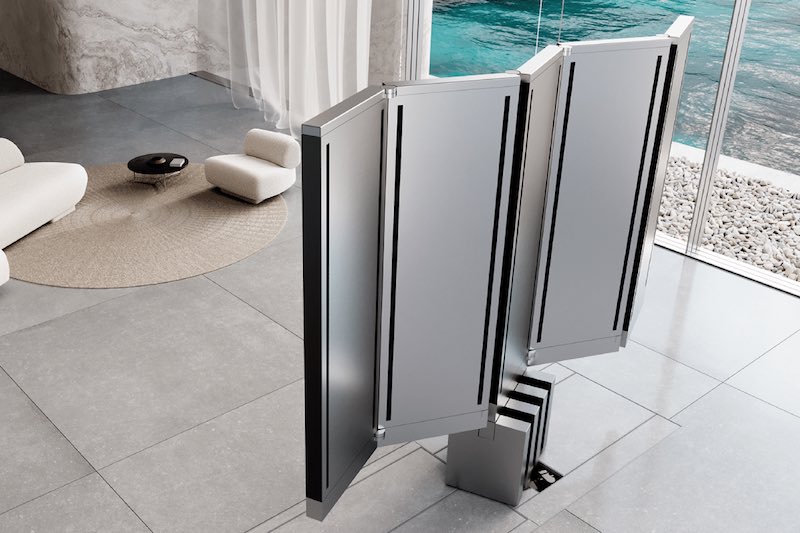 The future of television is here. The C Seed M1 MicroLED TV looks like it was lifted straight from a sci-fi movie, rising from the floor and unfolding into a massive 165-inch projection screen. Despite its imposing size, this screen's image is crisp and clear, and it's this combination of pristine viewing experience and convenience of storage that makes it the ultimate game-watching experience for dad. At $400,000, this remarkable television—which is truly one-of-a-kind—is a hefty investment, but it will revolutionize his home-viewing with deep subwoofers and 250-watt speakers, making his favorite shows a thrilling, surround-sound experience.
Pro-Jects George Harrison Limited Edition Turntable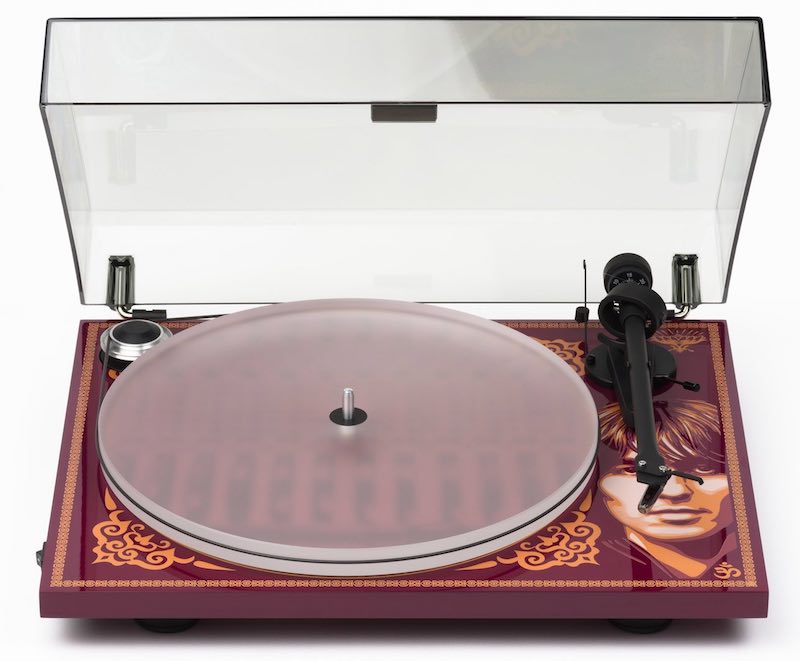 Retro and commemorative, Pro-Jects Audio Systems' latest release is a tribute to one of the lower-key members of The Beatles: George Harrison. A turntable with a psychedelic color scheme and silky-smooth sound, this limited-edition model (only 2,500 have gone into production) will allow your dad to relive old memories while listening to his favorite records. Decorated with a lithograph portrait from the singer's first solo record, this unique turntable comes with a dustcover and a whole host of cutting-edge instruments for high-quality sound and hours of seamless playing. The set-up is also incredibly simple; you can practically pull it out of the box and put it to use. That way he can enjoy listening to all The Beatles' hits right away, a thoughtful Father's Day gift he's sure to cherish.
DJI Inspire 2 Drone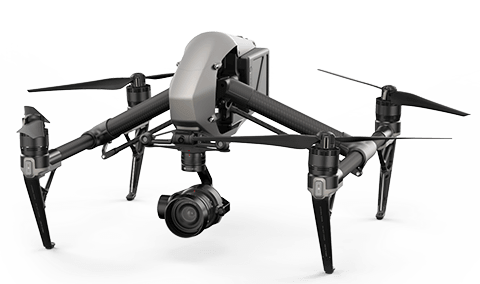 If your dad is always searching for new hobbies, then buying him a state-of-the-art drone is an excellent Father's Day gift idea. The DJI Inspire 2 spares no detail, equipped with an array of high-resolution cameras for creating stunning photos and state-of-the-art cinematography. This miniature aircraft is agile and fast: it can go from 0 to 50 mph in 5 seconds and can reach a maximum speed of 58 mph. The DJI Inspire 2 can remain airborne for almost 30 minutes, and its self-heating system means that it can withstand a variety of inclement weather conditions. The controls are top-notch but easy to master. This machine will occupy him for hours and turn him into the professional photographer or director he's always wanted to be.
Meze Audio Empyrean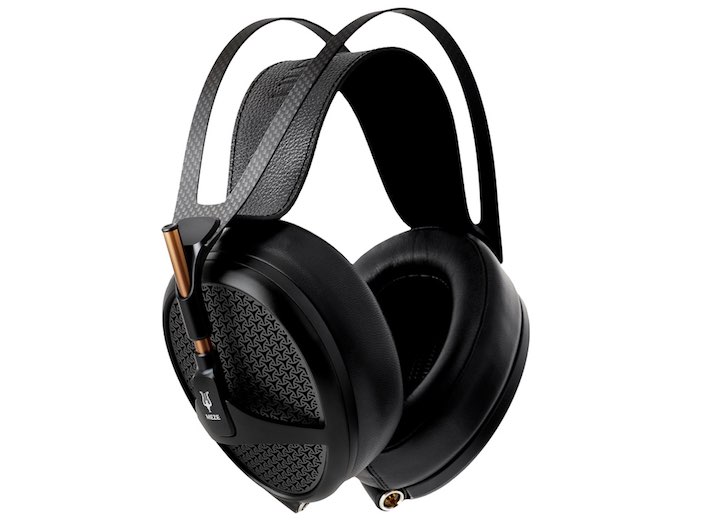 Headphones are the Father's Day gift that keeps on giving, allowing your dad to listen to his favorite music, with crystal clear quality, for hours on end. Father's Day is also an opportune time to upgrade his tired old pair with the Meze Audio Empyrean, some of the best headphones on the market today. Attractive, luxurious, and extremely comfortable, Empyrean headphones are the magnum opus of Meze Audio, a Romanian-based company that prides itself on crafting the cleanest and most mesmerizing home audio experience. These headphones, with their sleek industrial design, offer unparalleled clarity and sound amplification. At $3000, they are a durable, long-lasting piece of equipment your dad is sure to love and put to good use.
Cal Spa Outdoor Super Sports Cabana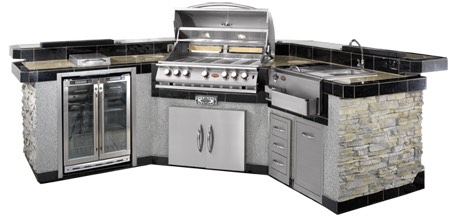 If your dad jumps at the opportunity to entertain friends and host a backyard barbeque, then a new grill is exactly what he needs for Father's Day. The Cal Spa Outdoor Super Sports Cabana is no ordinary grilling station; it is a fully equipped outdoor experience for making perfectly charred burgers, ribs, and steaks while also socializing in style. The spacious five-burner grill provides expert-level cooking quality, and the cabana comes with a full mini-bar, a refrigerator, extra storage space and three television screens so that your dad never has to take his eye off the game—even as he cooks up a feast. The Cal Spa Super Sports Cabana is also sleek and modern, with its stainless-steel appliances and snazzy tile backsplash. This $35,000 luxury grilling experience is next-level stuff, an over-the-top way to express your appreciation on Father's Day.