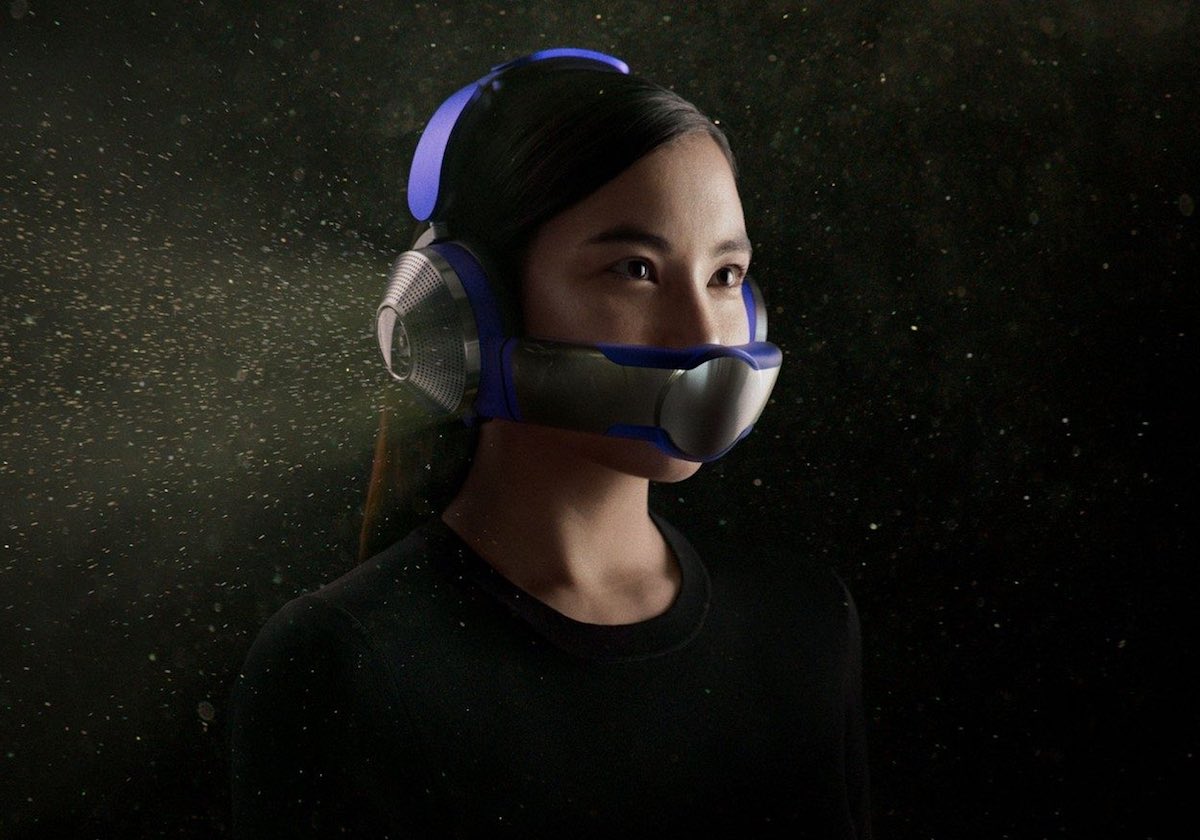 A global pandemic was unimaginable to the public just a few years ago. Nevertheless, the iconic Dyson company, a brand known globally for their unrivaled vacuum technology and one that is always at the forefront of innovation, began building a new product that would coincidentally help address the airborne dilemma. The product was a wearable air purifier that required a backpack and oxygen mask, called the Air Wrap. Now, after further research and numerous prototypes, the brand has announced its latest breakthrough in the intriguing Dyson Zone. Expected this fall, it will be available for an undisclosed fee, and without the need for a backpack.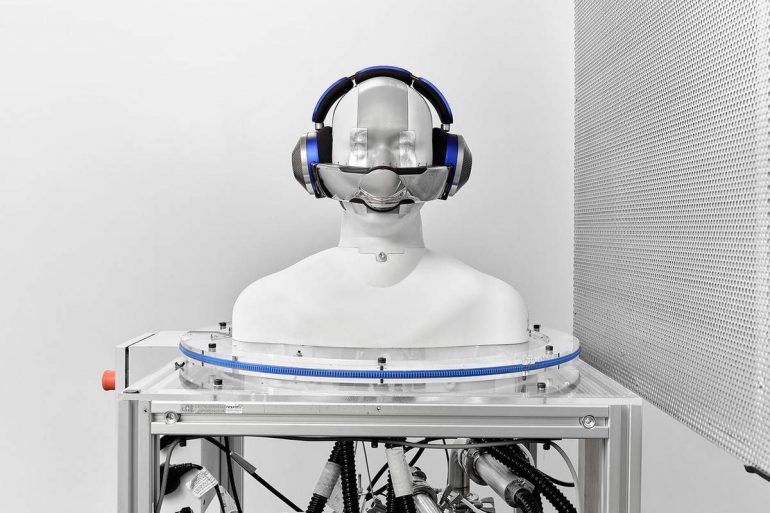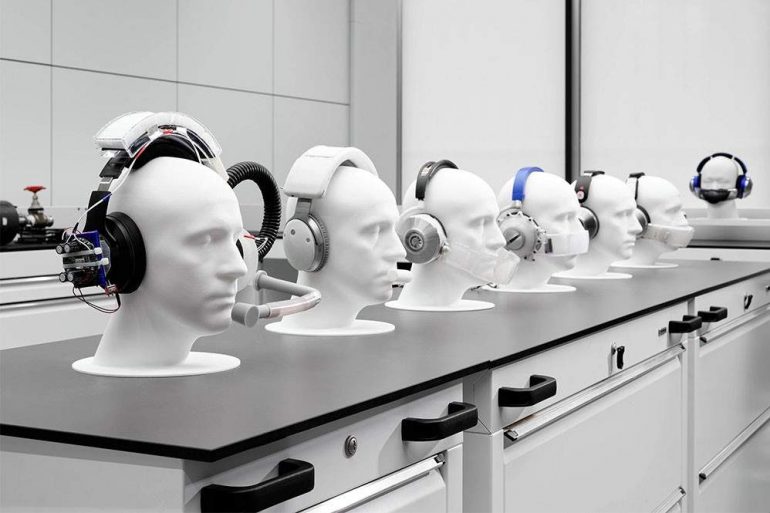 For the newly revised product, the air purifying technology has been concealed under a set of headset cups that route filtered air to a contactless cover which rests gently over your nose and mouth. The Dyson Zone filter is constructed similarly to a N95 mask in that it employs static electricity to attract tiny particles for improved filtering performance. Furthermore, an additional carbon screen helps absorb the unnecessary CO2 and ozone. With the ability to filter 99% of atmospheric molecules, this wearable has even shown some success in eradicating viruses such as the coronavirus (as per the company's own tests). And although Dyson did not develop the Dyson Zone to fight against Covid-19 specifically, it's definitely a vital perk.
The Dyson Zone also includes the ability to remove the visor when not in use (such as when donning the headphones while indoors) and, unlike traditional protective face masks on the market today, emits a plume of fresh air without ever touching your face thanks to its high-performance filtration system and two micro air pumps.
In addition, the futuristic gadget is also equipped with noise-canceling capabilities, allowing you to enjoy immersive sound, music or even take phone calls while inhaling clean air. Users may select from three noise-canceling settings for superior comfort and peace of mind – Isolation, Conversation, and Transparency.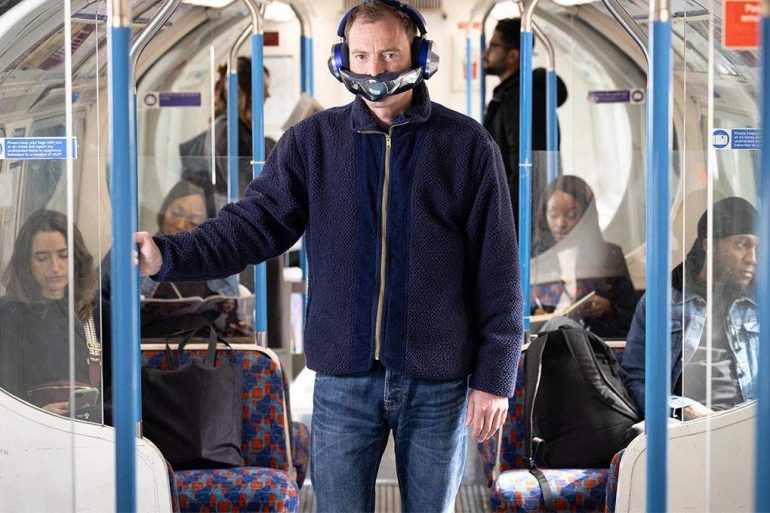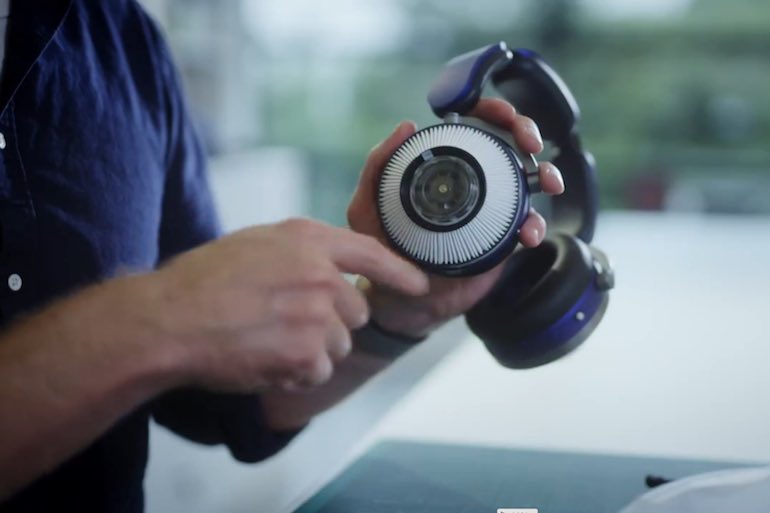 James Dyson, the company's creator, has been interested in making a difference when it comes to air pollution for years. Dyson introduced a cyclone filter that could be attached to diesel exhausts to catch 95% of particulate matter from combustion engines in 1998. However, like a vacuum, it required constant maintenance and emptying, making it difficult to be fully adopted by the global shipping and automotive industries. Later, Dyson invested over $700 million in the development of his own electric vehicle. However, the automobile was excessively costly to produce, and he was ultimately unable to capture the interest of any major automaker.
And so it is, 25 years after developing the brand's original emissions cyclone, Dyson is once again tackling urban pollution. Rather than stopping harmful pollution at its source, the company has created a means by which to live with it instead. The mission of the new Dyson Zone exists to positively impact our world and let us all breathe a little bit easier.