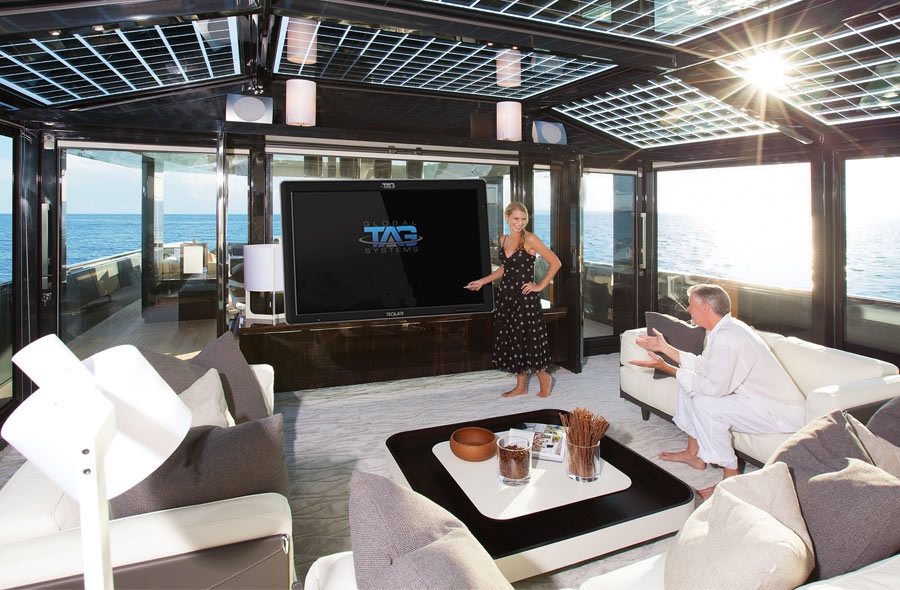 Imagine what the future will bring as technology rapidly changes the way we live our day-to-day lives. TAG Global Systems is doing just that, as they bring you unique best-in-class functionality with products that push performance boundaries.
Their goal? To deliver specialized services to meet tomorrow's technology… today. They've spent years analyzing customer feedback in order to deliver innovative products that maximize their technological investments.
It is in that spirit that they deliver the TAG TECSLATE 65″ and 84″ tablets. The TAG TECSLATE is so innovative and intuitive that it's hard to adequately express just how it will revolutionize the way you do business, learn, play and create — you really need to experience it for yourself. After spending a few hours with the device, we found ourselves itching for more time, as the behavior-altering TAG TECSLATE is so intuitive you find yourself unable to cease interacting with it.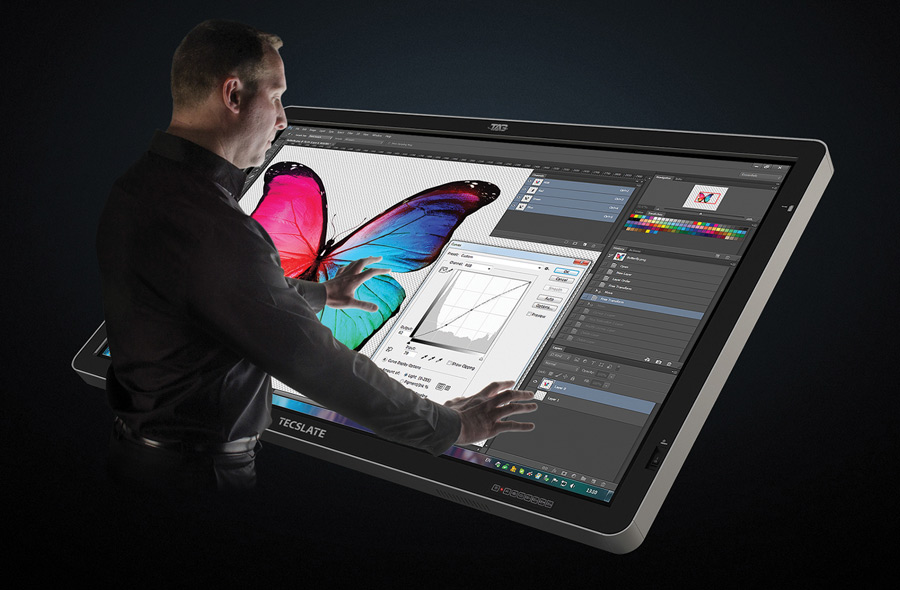 This bleeding-edge device is the front-line technological musthave for any business, luxury, or personal setting. The easiest way to describe it at first glance is a massive iPad, but the TAG TECSLATE is so much more. It comes equipped with an on-board, Wi-Fi enabled, 16GB Windows 7 PC; one Terabyte (1TB) of memory; 200-channel digital LCD; video conferencing and quad-screen display. Simply calling it a "tablet" is like calling a Bugatti a "car."
Perhaps the greatest feature is the proprietary TECSLATE PRO interactive whiteboard software, which you can use in boardrooms, private homes, jets, yachts, anywhere you can fathom. Even at its largest size (84"), the device is easily mobile and features a unique stand and durable tempered glass that can withstand virtually any environment. It's easy to see why many leading businesses use the TAG TECSLATE in their conference rooms and corporate events for 3D presentations and digital signage.
Pushing boundaries is what TAG Global Systems does best, and one of the places where that is most clearly evident is in its use of multi-touch. The TAG TECSLATE redefines collaboration with a multiple 10-touch screen for several people to simultaneously move, scroll, play, highlight or draw their way to new experiences. Its many features make it a complete innovative tool. It is already revolutionizing the way businesses meet, interact, train and communicate, and its expandability ensures it future-proof.
This all-in-one device aligns with TAG Global System's vision to bring innovation and modern technology to meet specific market need. "We believe in providing customers with an experience that exceeds expectation with regards to product quality, service and value," says Dov Koplovsky, CEO and president of TAG. "What lies entirely in our hands is to deliver tomorrow's technology today timeand-time again."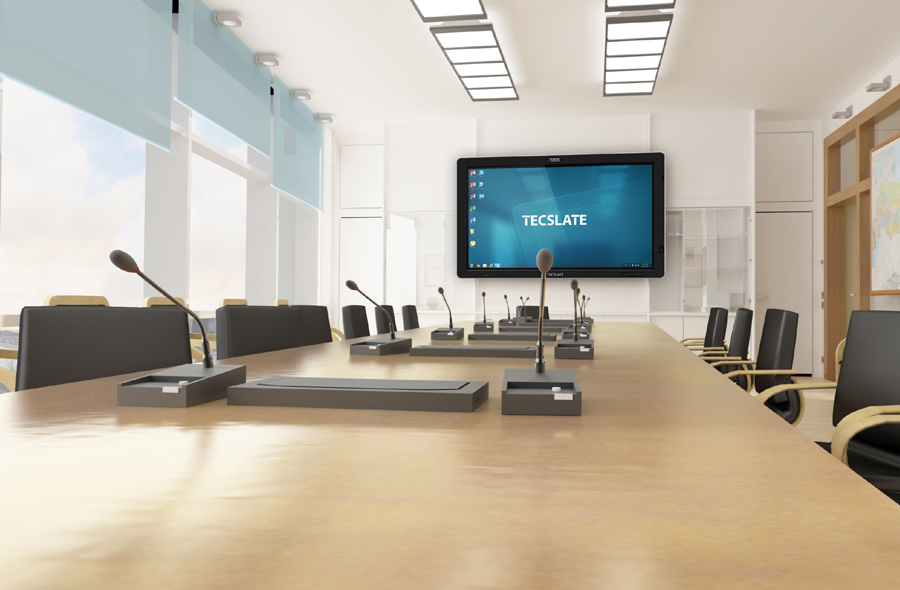 The technology you need at your fingertips to elevate your business and personal multi-media entertainment is now here. The TAG TECSLATE represents a new echelon for future consumer and business tech across the globe. And the entire TAG team goes out of their way to answer all your questions and give personal attention and service to those who purchase the TAG TECSLATE. This device is so much more than you can possibly imagine…its time to experience it for yourself.