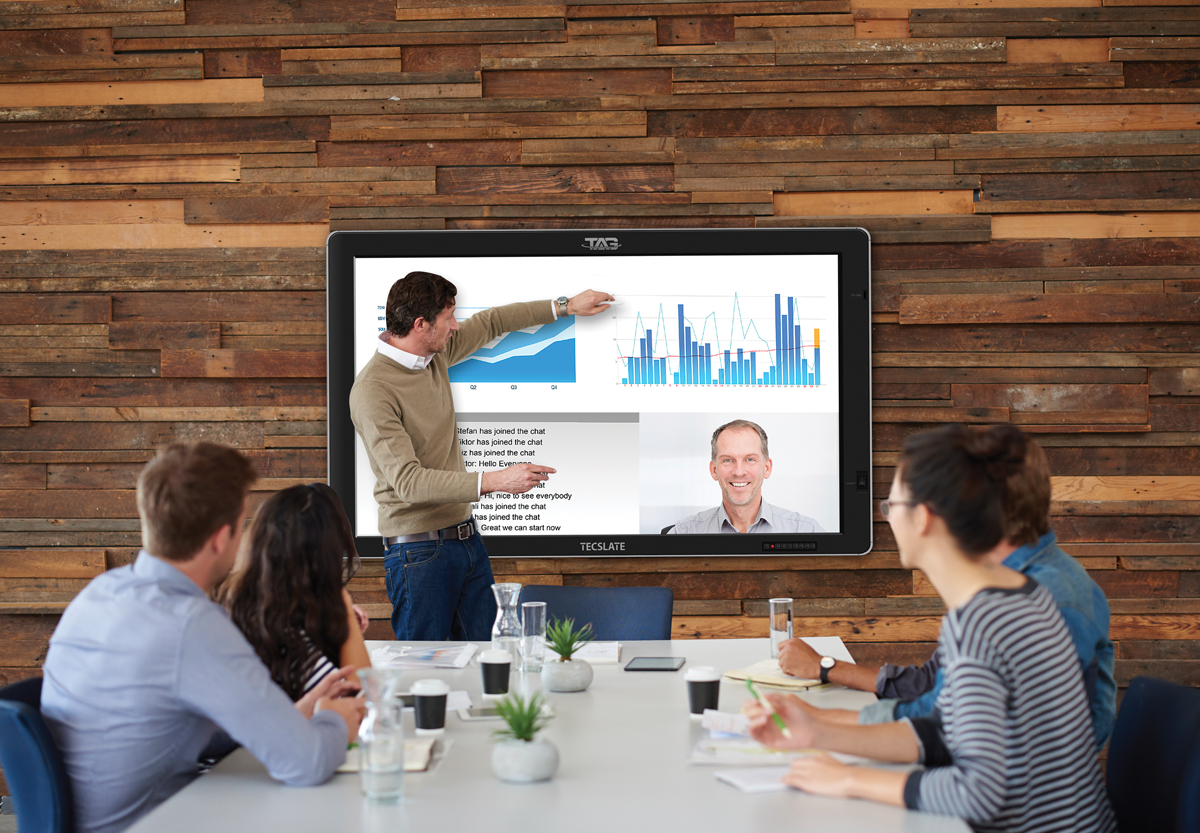 If you are a loyal Jetset reader, you probably already have an idea of what the TAG TECSLATE is and what it can do for you and your everyday business needs. We have run multiple stories about this incredible piece of technology, and the device has become an important staple in our boardroom and our creative meetings. But the challenge behind describing this device is to show its many features so it doesn't only look like a television or a big tablet. Because a picture of a TECSLATE truly does not do it justice.
Calling the TECSLATE a "tablet" is like calling a Bugatti a "car." Its rich collection of innovative features and advanced software put it squarely above its "competitors." TECSLATE Pro Interactive Software is the ultimate collaboration software, allowing you to annotate and collaborate from multiple locations, and all changes to documents, images, and spreadsheets can be saved directly in the program. SplitView Screen Partitioning Software enables a true multi-monitor experience, terminal services, remote desktop access, as well as other visualization and thin client technologies. SplitView provides several productivity-boosting enhancements such as the ability to move windows efficiently between multiple monitors.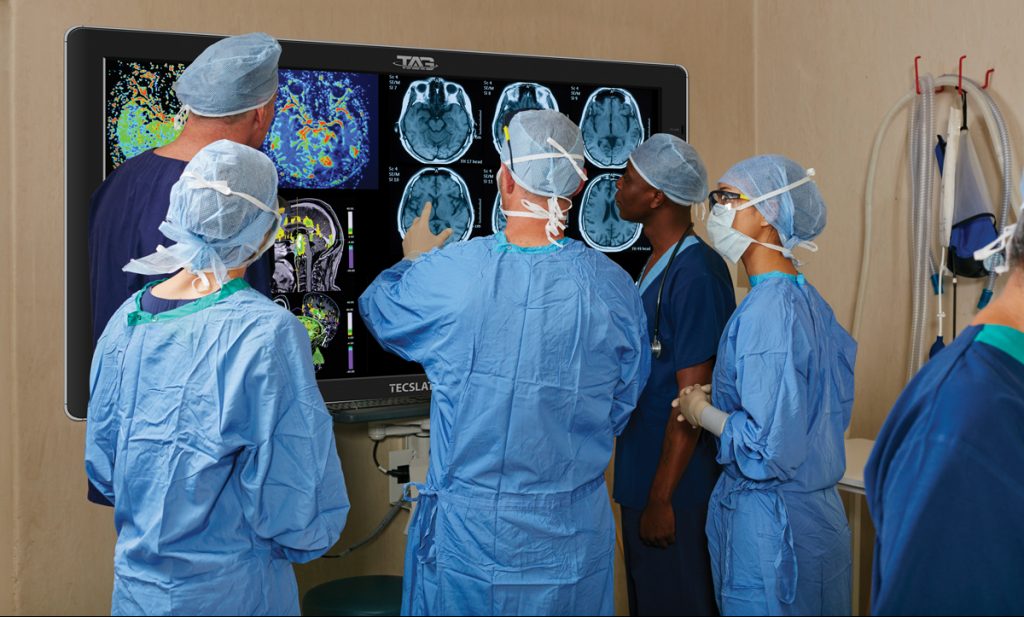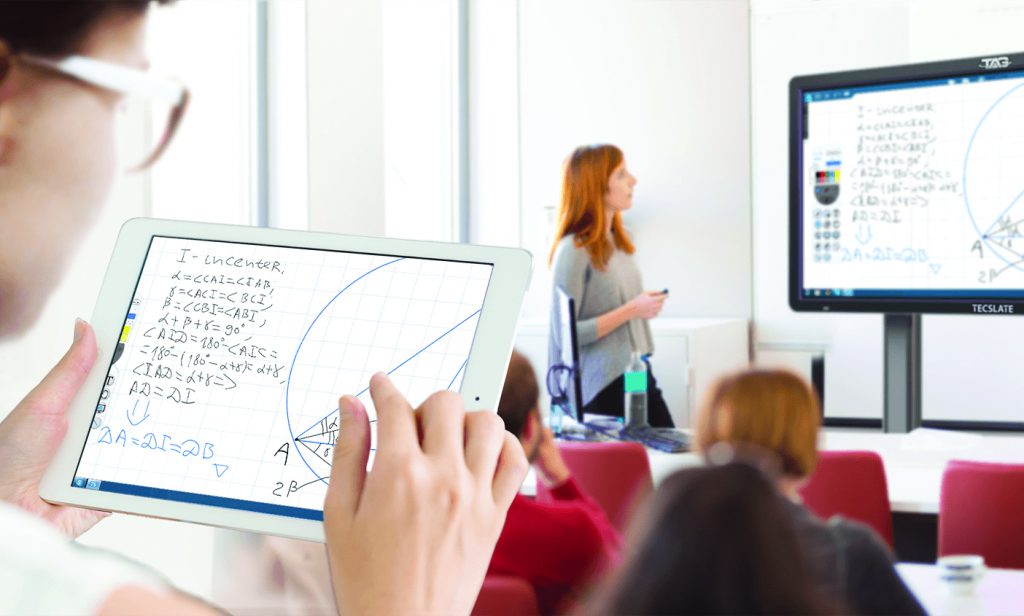 The TECSLATE's revolutionary Digital Signage Software can be used used to both inform and advertise. There are several key benefits in opting for digital signs over traditional static signs — chiefly, the ability to update content remotely over the web, adapt different screens to different viewers, and even interact with your local audience. And tablet/laptop screen mirroring enables you to wirelessly share videos, music, photos, web pages, and many different types of documents from your phone, tablet, or laptop to the TECSLATE with the greatest of ease.
Many businesses today have adopted video conferencing in order to do work via remote staff. The TECSLATE is designed around anticipation of telecommuter growth for mobile technology. The mobile stand for the device is uniquely designed to make it convenient to move around from building to building. Video conferencing capabilities allow telecommuters to see the entire room of people with the supplied HD camera in real time. The device replaces projectors, overhead screens, laptops, whiteboards, TV remotes, and easels used today in the workplace.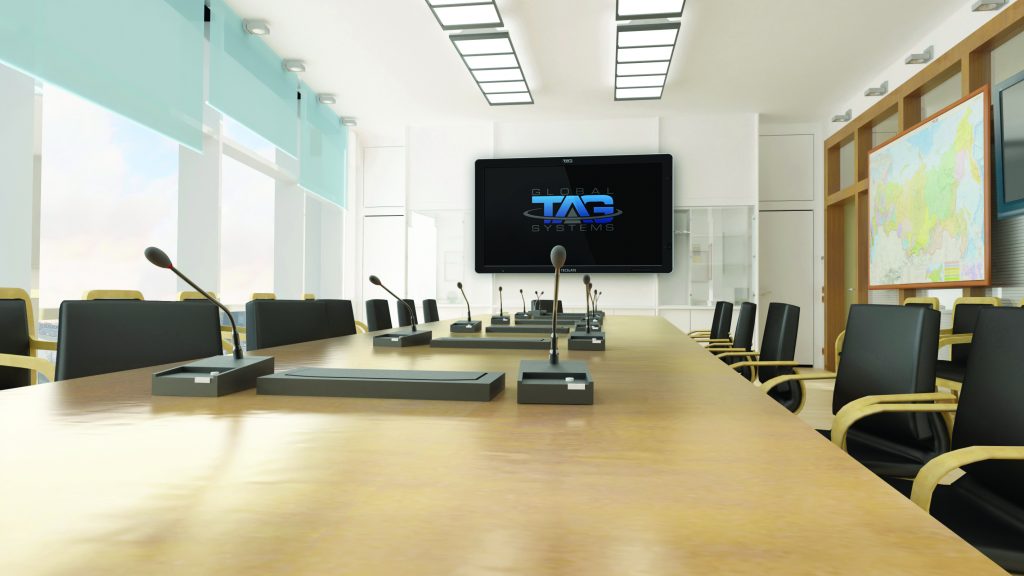 The TECSLATE's multitude of revolutionary features and functions have revolutionized the way people do business in the 21st Century. "I was in search for a cutting edge, interactive, game-changing technology that was versatile for the many various needs for my clientele and came across the TAG TECSLATE," says John Lek, SVP and General Manager of the Green Dragon Tavern & Museum. "There is no better device currently on the market at this price point that compares to the TECSLATE." Countless CEOs have had similar praise. According to Jessica Foreman of Oil Industries, the TECSLATE Pro has increased their meeting productivity by 28 percent, and Unlimited Gym President Darren Thomas says the TECSLATE Pro has reduced his travel expenses by 40 percent.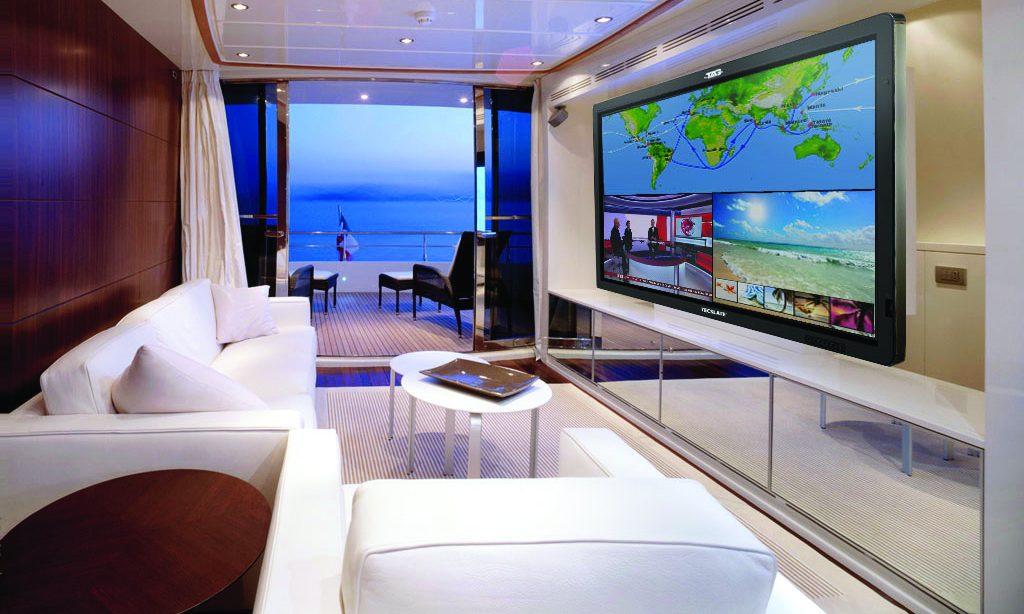 Its impossible to fully articulate our love for this device. After spending over a year with it, we find it hard to imagine going back to the old way of doing business. That would be like giving up our new iPhone 7s for flip phones. No, the future is here. We encourage you to get on board. For information and pricing contact Dov Koplovsky, CEO of TAG Global Systems (1.800.630.4708, [email protected]) or visit TagGlobalSystems.com.