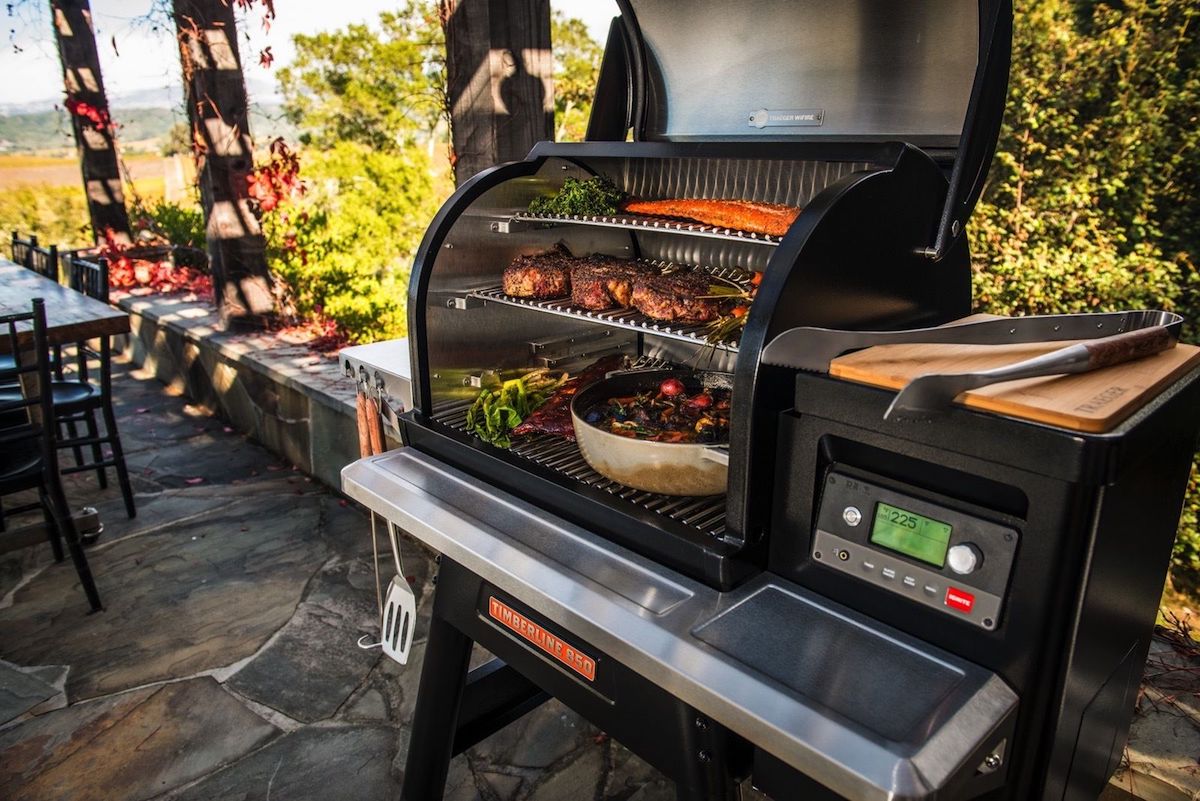 There is no summer tradition like grilling in the backyard with family and friends. But every grill master knows that time spent manning the beast is time that could be spent relaxing by the pool, playing bocce ball, or mingling with friends. Leave it to Traeger to innovate the classic barbecue into the 21st century and beyond. Their new smart grill has some exciting new features while allowing for WiFi connectivity.
The Ironwood 885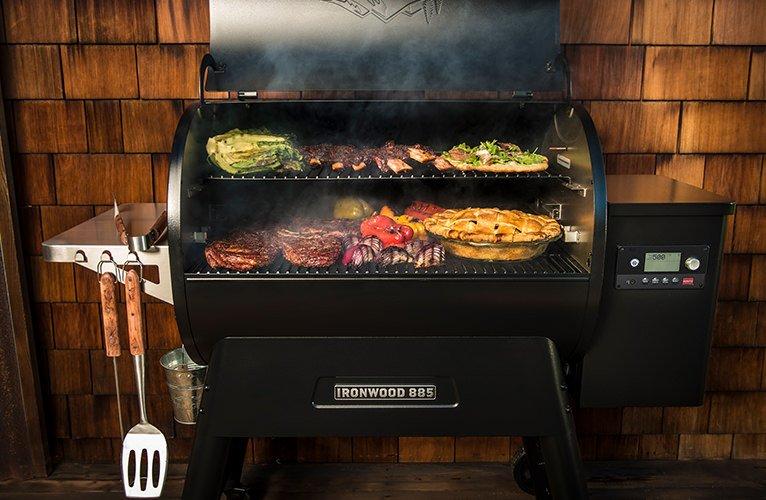 Traeger's technologically advanced pill-shaped grill boasts amazing characteristics with a WiFi connection that will keep you in complete control of your food no matter where you roam. Maxing out at 500 degrees and holding 885 square inches of grill space gives this guiltless grill room enough to cook up a culinary delight for all of your friends. Double side wall insulation helps to retain heat and save fuel.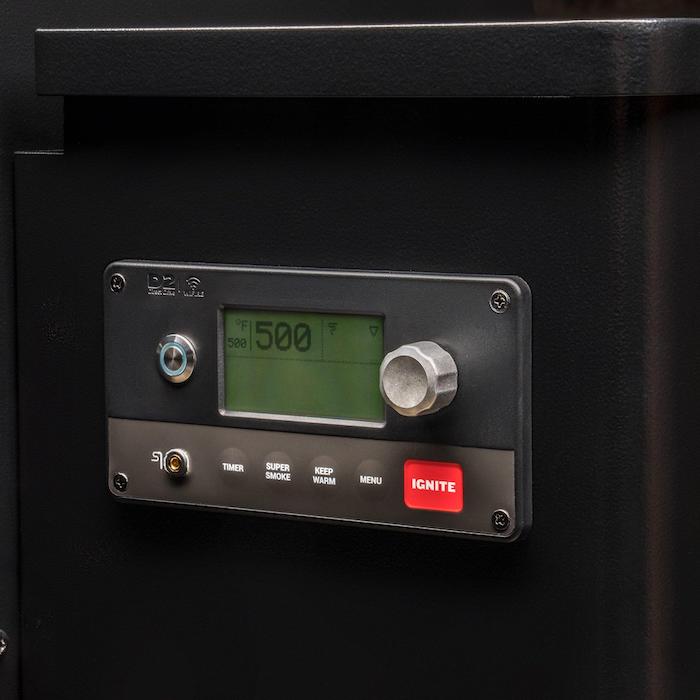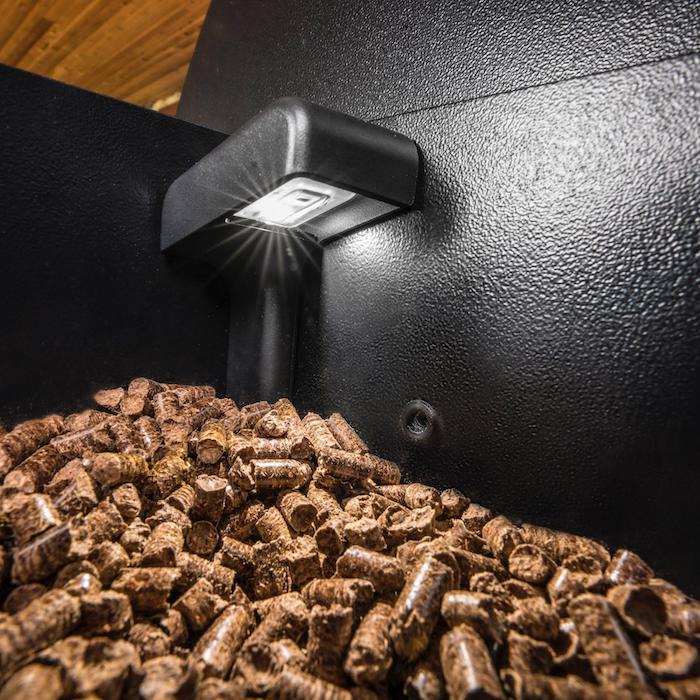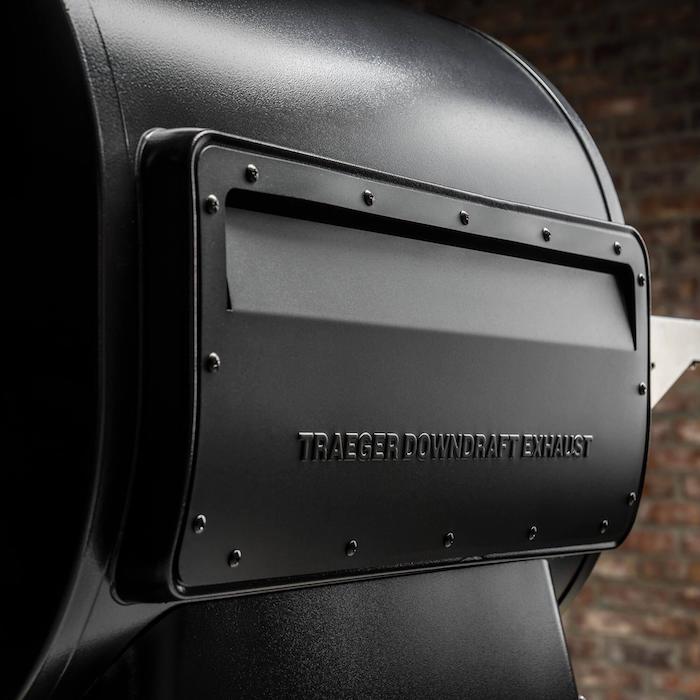 A DC motor gives extra punch to the auger making it free to push pellets to the exact right grilling positions. Whether smoking, baking, roasting, barbecuing, grilling, and braising, you control the Ironwood 885 from your smartphone. The Ironwood 650 model is also available for slightly smaller-range cooking.
Ironwood's Fired-Up WiFIRE Feature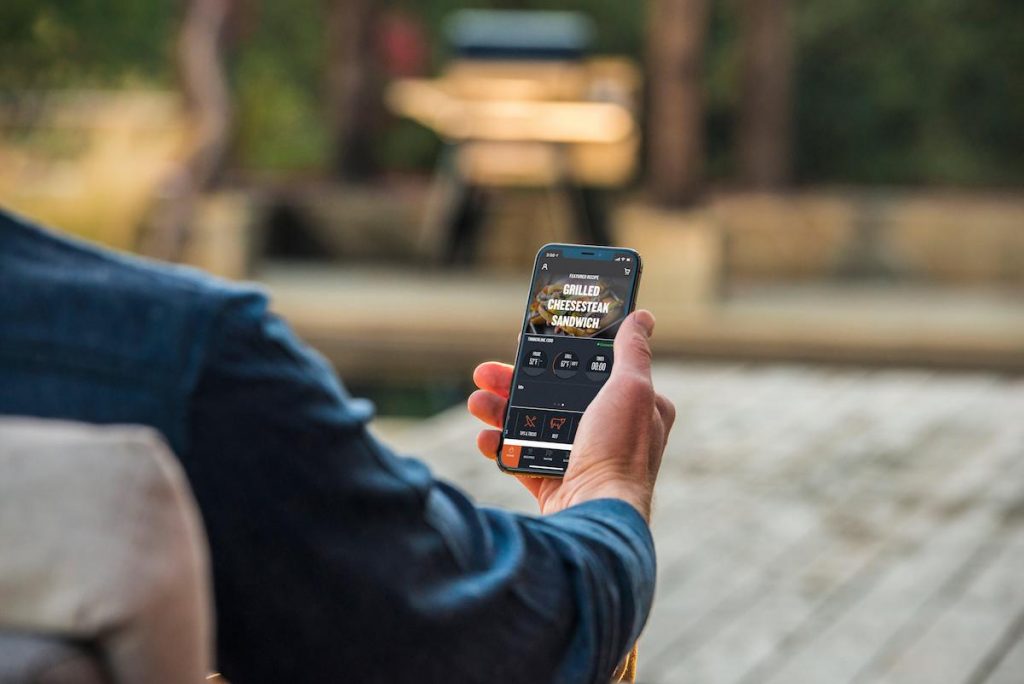 Looking for a new barbecue recipe? The grill's app can save, search, and even suggest new recipes in mere seconds. The grill itself monitors temperature and consistency and sends alerts to the connected smartphone when something needs to be adjusted using their connectivity feature called WiFIRE. The controller is capable of shifting wood pellets from the 20-lb capacity hopper to the fire box, providing a boost that will heat things back up again. The wood pellet sensor even alerts the app when the hopper needs refilling. You can monitor every aspect of the process from the easy to use smartphone app.
Super Smoker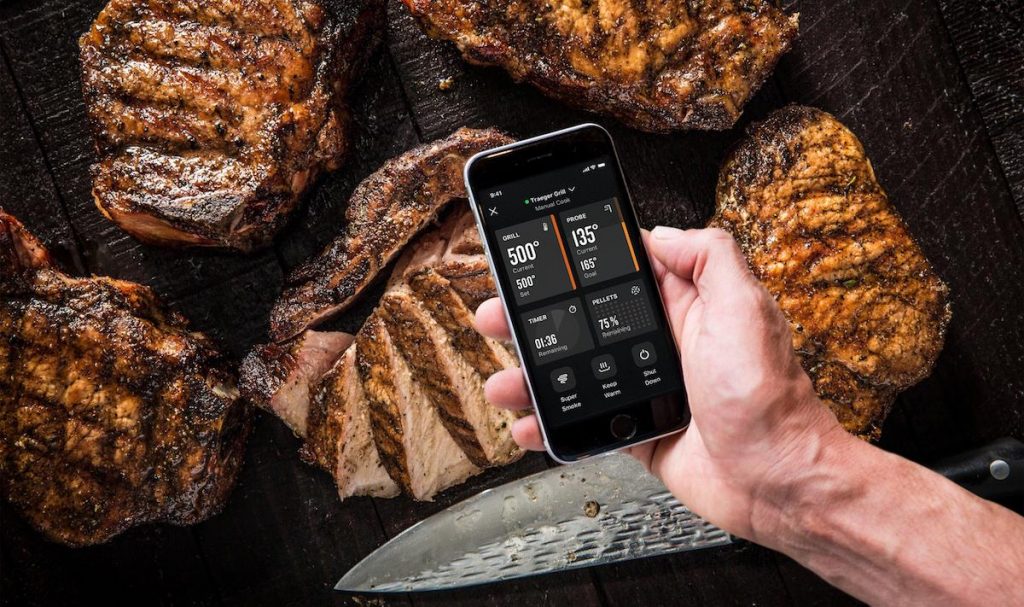 With Super Smoke mode, you can increase smoke production at the simple tap of a button, even from the mobile app. The D2 Direct Drive drivetrain directs how much air, fanning, and heat is controlled by the grill. The 6-in-1 variable speed fan helps with heat control and keeps the smoke flowing. The Keep Warm mode provides that extra time that is sometimes crucial when trying to get everything ready to eat at the same time.
Traeger's Timberline Grills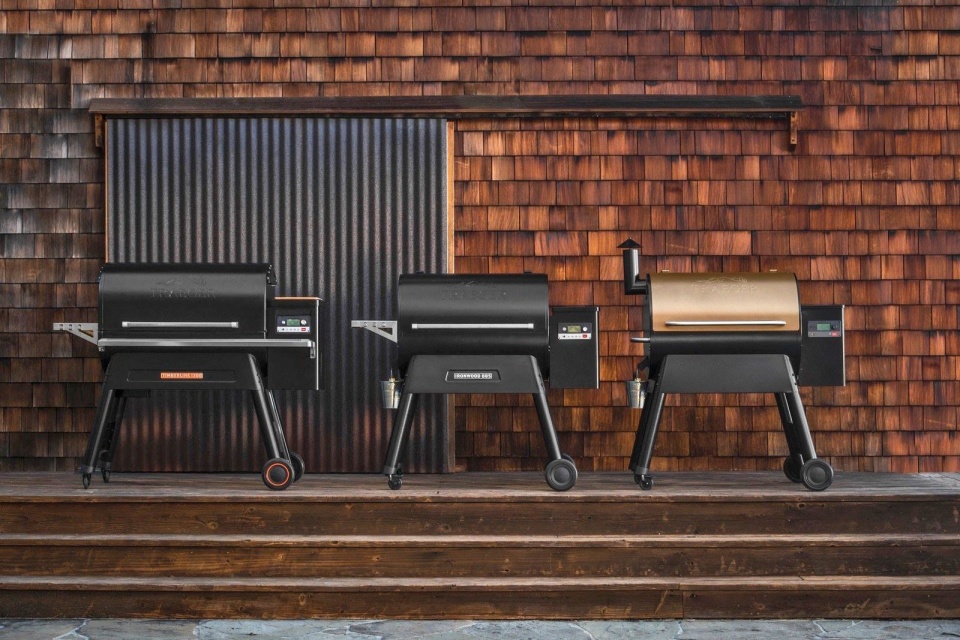 Traeger's Timberline series of grills also feature the WiFIRE technology. The pill-shaped barrel design allows smoke to billow through the wood pellet grill as Timberline offers both a 1300- and 850-square inch design. With three adjustable tiers of cooking grates, these grills provide an enormous amount of width and height to grill under its airtight lid. The series shares many other features with the Ironwood grill series.