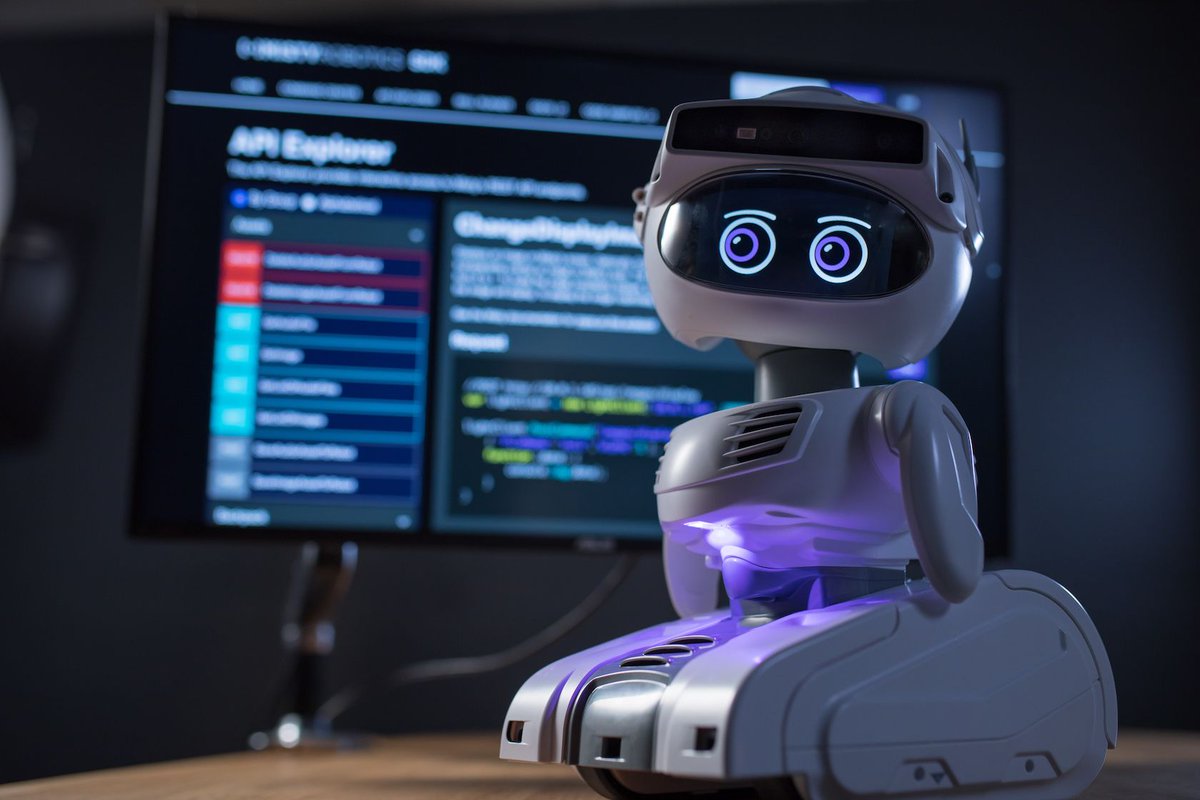 In this era of technological advances, there always seems to be some new and exciting gadget that's faster and smarter than the last. Until recently, household and work-related robotics have only been able to accomplish a small number of tasks like vacuuming floors, mopping up spills, or capturing images.
New high-tech robots can now achieve what has only been seen in Sci-Fi movies. These five robots can save you time and money, while also becoming your next best friend.
Misty II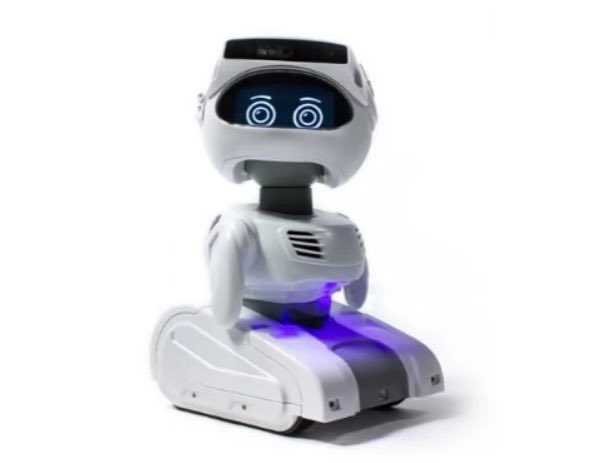 Misty II is one such robot that is able to move around a room with ease. With Misty's voice interaction, this peppy little robot can hold conversations and take actions with natural voice commands. Facial recognition technology lets Misty acknowledge individuals on an intimate and one-on-one level. Misty even responds to a touch on her head or chin. This little lady can map out any area and has 3D image capabilities taking on virtually any assignment. She can also be customized by changing arms, and adding trailers, among countless other variations. Misty's ability to connect and control third-party devices, deliver objects, and interact with people make her an ideal robot for any household.
Aeolus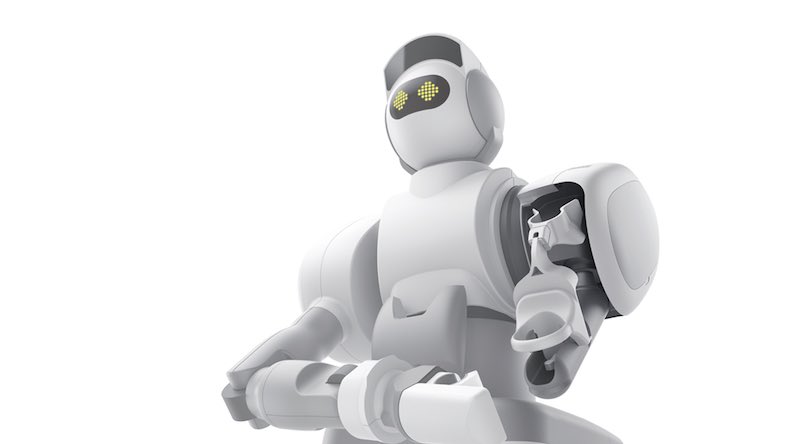 Simply dreaming about robot helpers there to help accomplish everyday home and work tasks is a thing of the past. Aeolus can assist with work in a human environment leading to an increase in both productivity and happiness. With a wide array of service capabilities such as elderly care, security guard, parking lot patrol, and restaurant work, this robot can adhere to endless commands. Being able to fetch and deliver is another AI feature that customers will love when it comes to Aeolus. Seeking out objects on its own, this robot has some of the best mobility on the market and can even open a car door with a car key. Facial and body recognition provide limitless interactions between robot and human. Since Aeolus is continually learning the details of everyday life, it can make its own improvements without a need for constant commands.
Buddy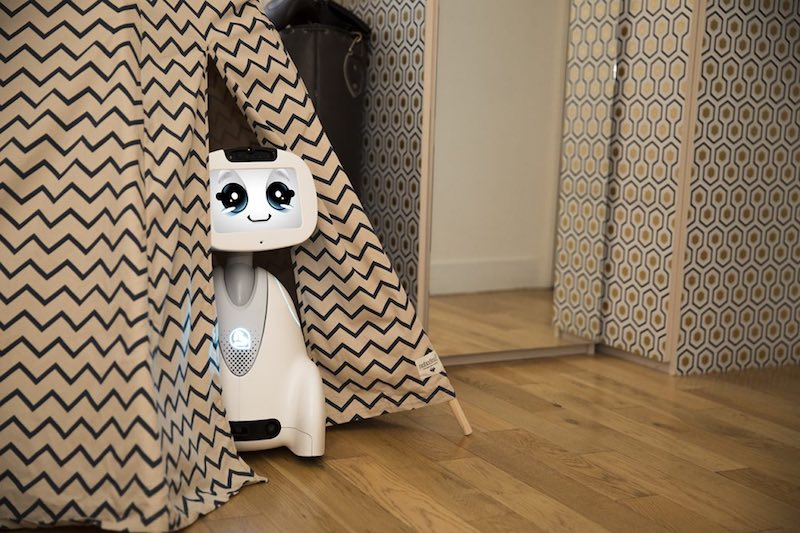 For those looking for the perfect companion robot to make your life easier, there is Buddy, by Blue Frog Robotics. One of the most advanced home assistant and companion robots, Buddy is both smart and versatile. Buddy could be a nanny in the morning, a friend in the afternoon, and then a wingman at night. Buddy's emotional intelligence makes for a personality that is both friendly and caring. There's also the ability to upgrade Buddy's smart technology so that new skills and apps run smoothly and it changes with you as your needs and wants evolve and grow. One of the most mobile robots, Buddy can go with you nearly anywhere to achieve tasks or to just show-off.
Alpha 1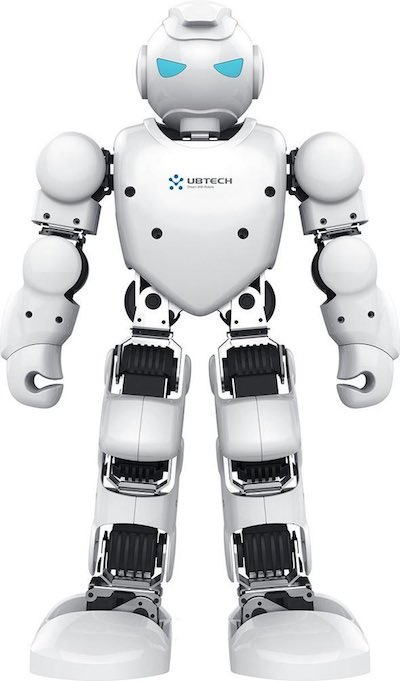 At 16" tall, Alpha 1 makes its presence known when entering a room. With the ability to perform incredible movements at rocket speed, this robot can connect easily to your smart device for access to a variety of pre-programmed movements, as well as the skill to create moves of your own through the Alpha app. This robot is nearly as flexible as a human and has its own unique personality. The digital dynamo has a detachable battery for instant battery swapping, making the fun last even longer. Whether you are looking for entertainment, education, or everyday task handling, Alpha 1 is designed to take on all jobs big and small.
Sanbot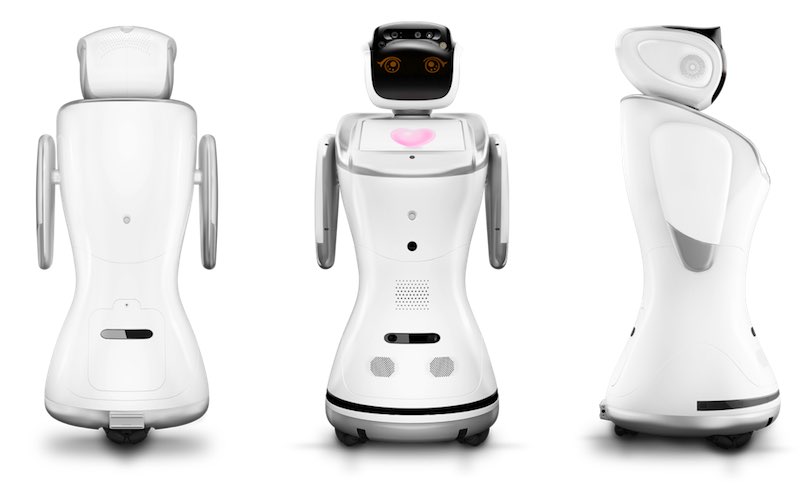 Sanbot is an intelligent service robot with the power of cloud-based enabled robots. The artificial intelligence within Sanbot is ideal for security, healthcare, hospitality, and hundreds of other personalized services. Through years of research and development, QIHAN Technology has developed this powerful humanoid to take on the technological mainstream. Real-time interactions and services create a seamless and customizable robot that is the perfect robot assistant. With features such as HD cameras, Bluetooth, Wi-Fi, touchscreen display, versatile mobility, and the ability to detect nearly all obstacles, Sanbot will surely become the center of any home or workspace. Sanbot charges on its own so there is no worry about having to recharge the batteries of your best worker.
Whether you are looking for a little help around the house, an entertaining new companion, or the most reliable employee you will ever hire, these robots can handle nearly any task without ever asking for a day off.