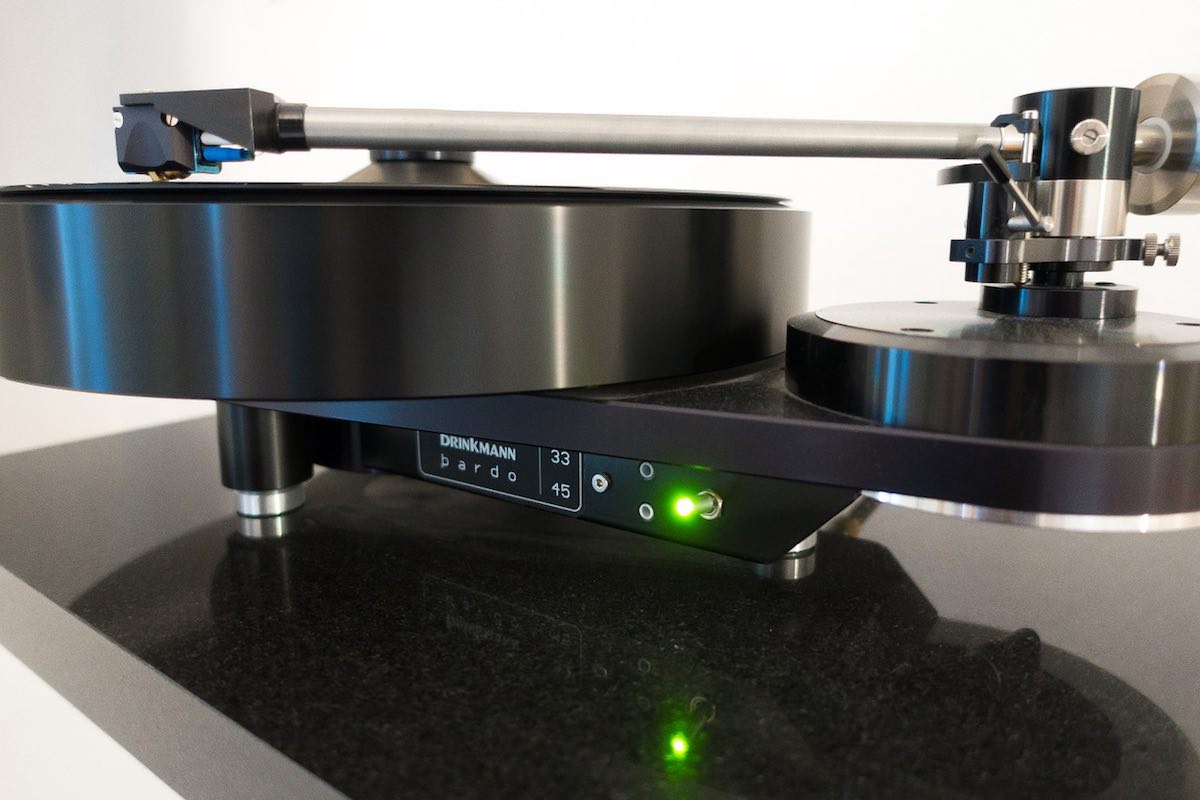 First there was vinyl, then cassettes, CDs, MP3s, and now music plays through a variety of mediums and streaming applications. But over the last few years, vinyl has made a comeback as music lovers find comfort in that classic 'vinyl sound.' You might recall the low frequencies on one record, the high frequencies on another; the pops, clicks, and crackles that make vinyl so warm and different. But a record is only as good as the playback mechanism. With a high-end turntable spinning your favorite tunes, there is precise clarity that the cheaper suitcase versions will never have.
Indulge in the following four turntables that not only play records but double as art.
Dereneville VPM 2010-1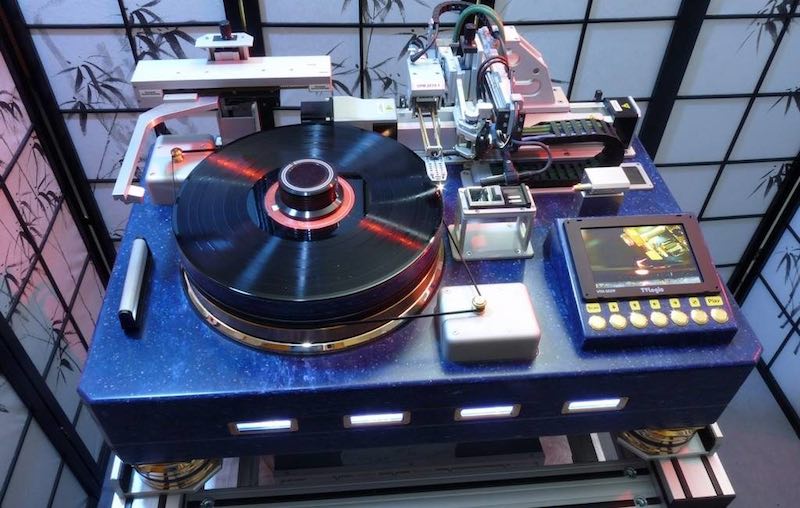 The Dereneville brand by AVDesignHaus was founded in 2008 to build the most high-quality turntables and tangential arms in the world. The VPM 2010-1 is the most expensive record player to date due to its unique German engineering. This standout system features a complete Corian chassis, air-suspended feet with a laser measurement monitor, dual motors, built-in scanner, mini camera, and Neodyn magnetic disks.
Price $600,000
Transrotor Artus FMD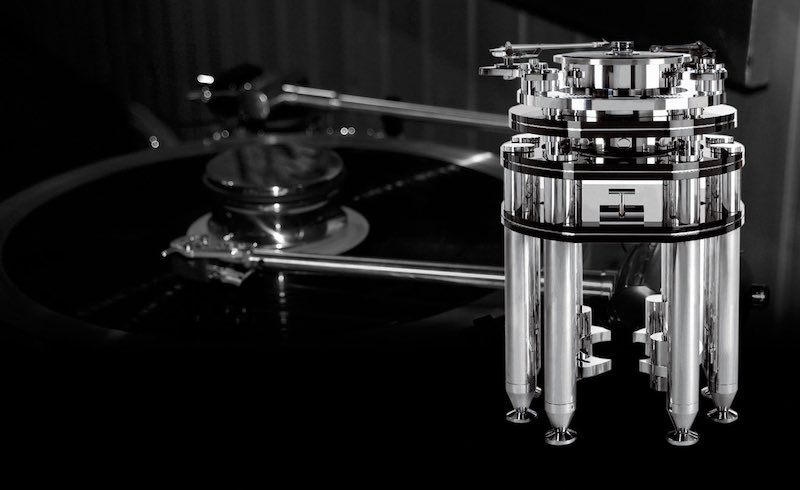 Transrotor is well-known for their impressive turntables, but they have outdone themselves with this masterpiece. The Transrotor Artus stands almost four feet tall and features cardanic (gimbal) suspension, which has self-leveling capacity allowing for stability and balance, two of the most important features to get the best sound out of your records. The solid aluminum and acrylic design give it a robust, yet sleek look. Discover a more detailed account of the Artus FMD here.
Price: $150,000
INVICTUS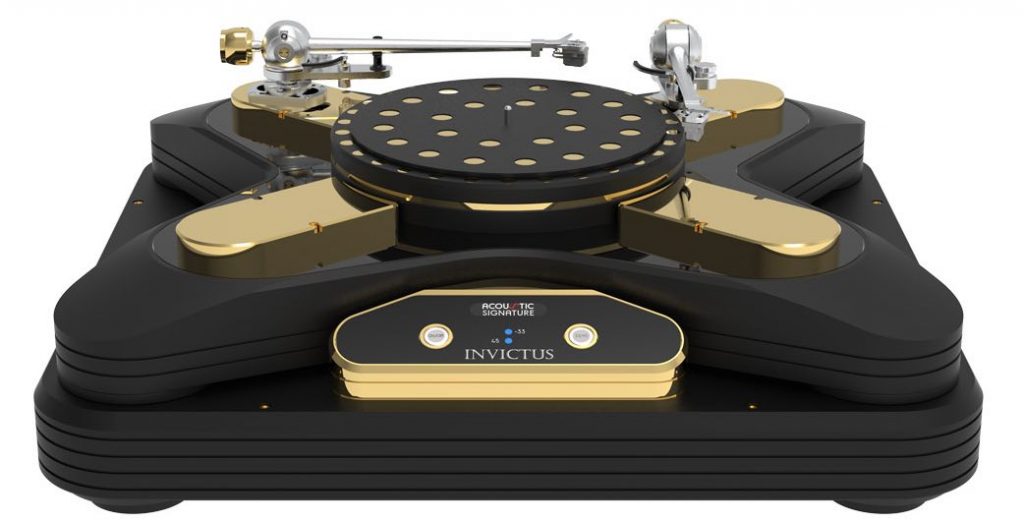 It took Acoustic Signature three years to develop the 479-component handmade state of the art INVICTUS turntable. The design allows up to four tone arms, 54 Silencers with vibration absorption, and a 6-motor drive moving a tapered sub platter that bears the Silencer plate. The elaborately milled bottom plate and the perfectly milled top plate help the INVICTUS produce music that sounds like butter – so smooth.
Price: $119,900
TechDAS Air Force Zero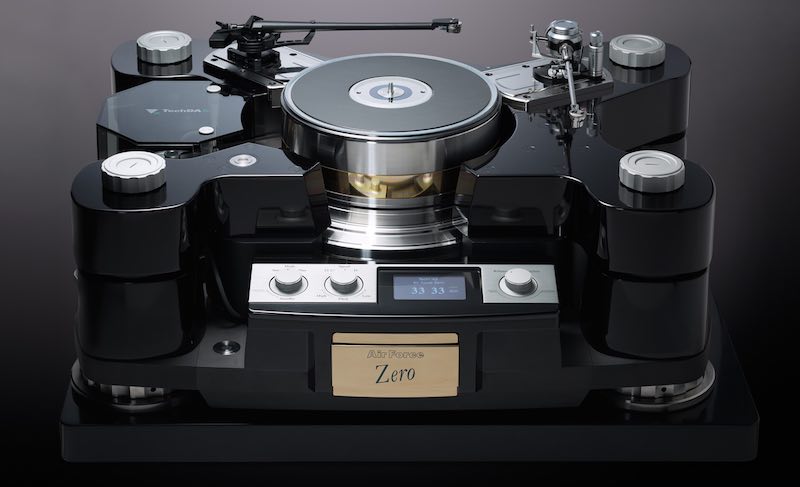 Famed turntable engineer Hideaki Nishikawa presented his Air Force Zero at the Audio Salon in Santa Monica in 2019. In this 'master class' he revealed the details of the colossal system:
Table weight: 727 pounds
SAT (Swedish Analog Technologies) CF1-12 tonearm and Lyra Atlas SL cartridge
Vacuum suction to hold LP
Titanium tonearm bases
Fitted with both 10" and 12" tonearms
Air bearing and flywheel technologies
3-phase, 12-pole synchronous AC large torque motor
Driving system with crystal oscillator, DDS, Torque switching circuit, motor driving amplifiers, sensor, and microprocessor
Price $300,000
Whether spinning a vintage Miles Davis 'Kind of Blue' or The Beatles 'Abbey Road,' these cutting-edge turntables will upgrade your home theater or hospitality establishment and elevate your and your customers' levels of appreciation for great vinyl and remarkable sound precision.