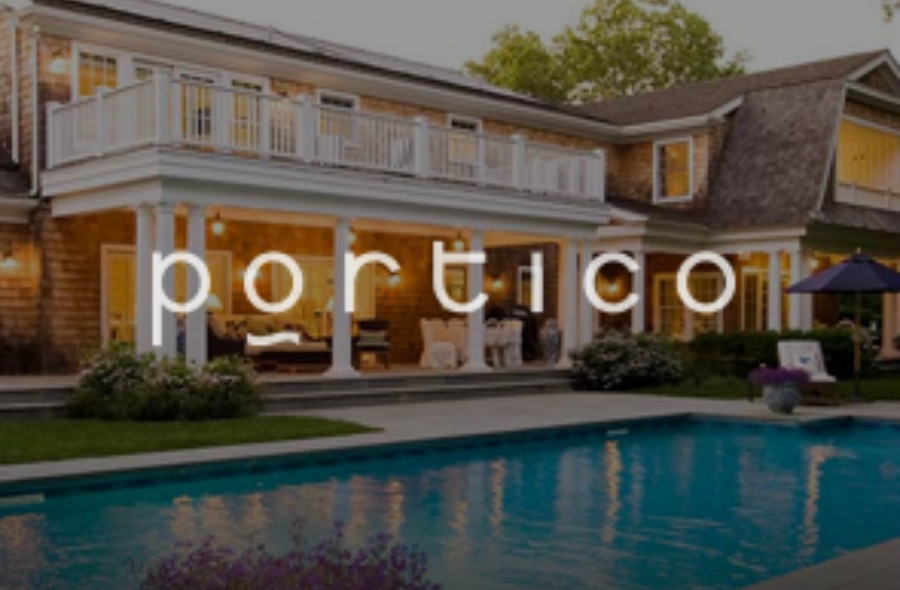 Trōv®, whose applications help people collect and benefit from information about everything they own, today announced a partnership with private destination club Portico℠, to provide Trov members with access to unique vacation home experiences beyond traditional hotels and resorts.
The announcement comes as Portico extends its reach to 73 of the world's best places for its discerning base of more than 2500 members.
Beginning this month, Trov members will have access to Portico's curated collection of one-to eight-bedroom luxury homes appealing to couples, friends and families for just $2500 annually.* Designed to meet the needs of a new generation of travelers seeking an alternative to the traditional hotel experience, Portico is credited with pioneering a fresh segment within the resort-dominated landscape, combining the highly personalized service of 5-star hotels and custom pre-trip planning with the space and privacy of luxury homes at members-only rates.
"We are delighted to partner with Portico to bring Trov members unique, one-of-a-kind vacation experiences," said Scott Walchek, founder and CEO of Trov. "Portico's personalized service and high-end villas will be a welcome addition to our member benefits."
Trov is a private cloud-hosted digital locker where detailed data about individuals' property and possessions is uploaded, regularly valued, securely managed and selectively connected to partners, who offer benefits to Trov members. Trov's Reward Partners include luxury brand providers, concierge services, luxury real estate providers and much more. To learn more about this and other special offers and bespoke services from Trov's Reward Partners, visit http://www.trov.com/benefits/.
*Annual fees subject to change.
About Trov Inc.
Trov creates applications that help people collect and benefit from the information about every thing they own. The data is stored in a personal Trov – a private online digital locker where their information is organized, valued, securely accessible, and selectively sharable. Members receive unique benefits from Trōv partners, including the world's leading insurers, wealth managers, luxury retailers, financial services, auction houses, appraisers, and more. Trov is privately funded, and headquartered in the San Francisco Bay Area with offices throughout the U.S. For more information, visit Trov.com or follow us on Twitter @mytrov.
About Portico
Portico has revolutionized the luxury villa space by figuring out a way to transport members from being on vacation to being truly immersed in vacation. Portico is a private club that provides an unparalleled combination of spacious homes in the world's best destinations, luxury resort-style services and customized pre-trip planning, all at members-only rates. With hundreds of luxury residences in top travel destinations, Portico creates a highly personalized experience on every vacation for members and their circle of family and friends. Upon joining, members are connected with an "Escapist" to make sure each getaway is perfectly orchestrated and tailored for all travelers. From daily housekeeping to stocking the fridge with family must-haves to facilitating authentic cultural excursions, Portico provides the spaces, places, personalized service and value that allow members to appreciate what it means to be in vacation with their loved ones. For more information about Portico, visit https://www.porticoclub.com, call (866) 864-3518, and follow Portico on Facebook, Twitter, Instagram and YouTube.