Smart technology and appliances are revolutionizing domestic life.
At this year's Consumer Electronic Show (CES), Samsung garnered plenty of attention with its Bespoke refrigerator, a next-generation smart appliance with a 32-inch display that offers built-in compatibility with highly popular apps and technology such as TikTok, Google Photos, and Amazon's Alexa.
The annual consumer technology event held back in January hosted Samsung and their Bespoke Home line of products. The South Korean-based company, known for everything from top-of-the-line televisions and smartphones to speakers and home appliances, aims to meet a growing demand from consumers for smart technologies inside the home.
Samsung's messaging surrounding their Bespoke smart appliances puts a strong emphasis on self-expression. Instead of refrigerators playing host to a messy collage of physical pictures, its Bespoke 4-Door with Family Hub™ can run a slideshow of pictures on its 32-inch screen, thanks to the integration of Google Photos within Samsung's technology. And like most smart devices today, it comes ready to connect to a local Wi-Fi network.
The next-generation refrigerator is also capable of streaming short-form videos.
Imagine yourself preparing a new recipe with the help of TikTok—your favorite foodie influencers walking you through the necessary steps to concoct some cinnamon buns. Or, if you're busy preparing a meal and notice some missing ingredients, then simply summon Alexa. Amazon's virtual AI assistant can be activated through the refrigerator, where she's there to add any missing items to your grocery list.
Samsung's Bespoke technology also allows for customization in the physical realm as well as the digital. Potential owners can choose a design with three or four French doors. Bespoke refrigerator panels come in steel and glass finishes in a choice of colors such as Navy Glass and Tuscan Steel.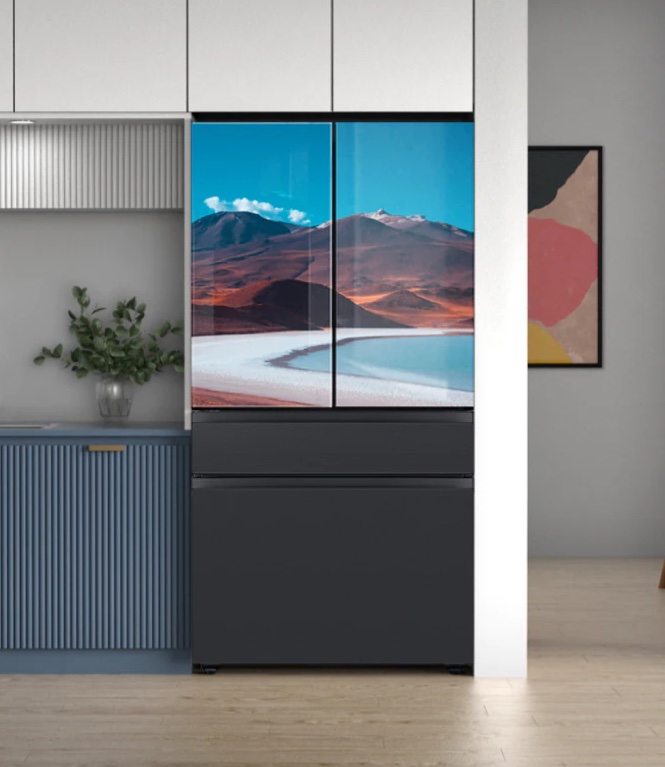 It's in the beverage category that Bespoke also stands out. With a built-in water pitcher auto filler and 9.9 lbs. of ice storage—of both bite-sized ice cubes and your standard ice cubes—no one in your household will ever be thirsty.
The Bespoke smart refrigerator also features smart technology internally. Through its FlexZone™ technology, Bespoke owners can control the temperature of the sliding drawer with settings for beverages, meat and other perishable items depending on how they use the storage space.
"We are continuing to build on the success of our Bespoke lineup with the introduction of new Bespoke refrigerators and built-in appliances that give consumers even more ways to express themselves in their kitchens," said Junhwa Lee, EVP and head of the customer experience team of the Digital Appliances Business at Samsung Electronics.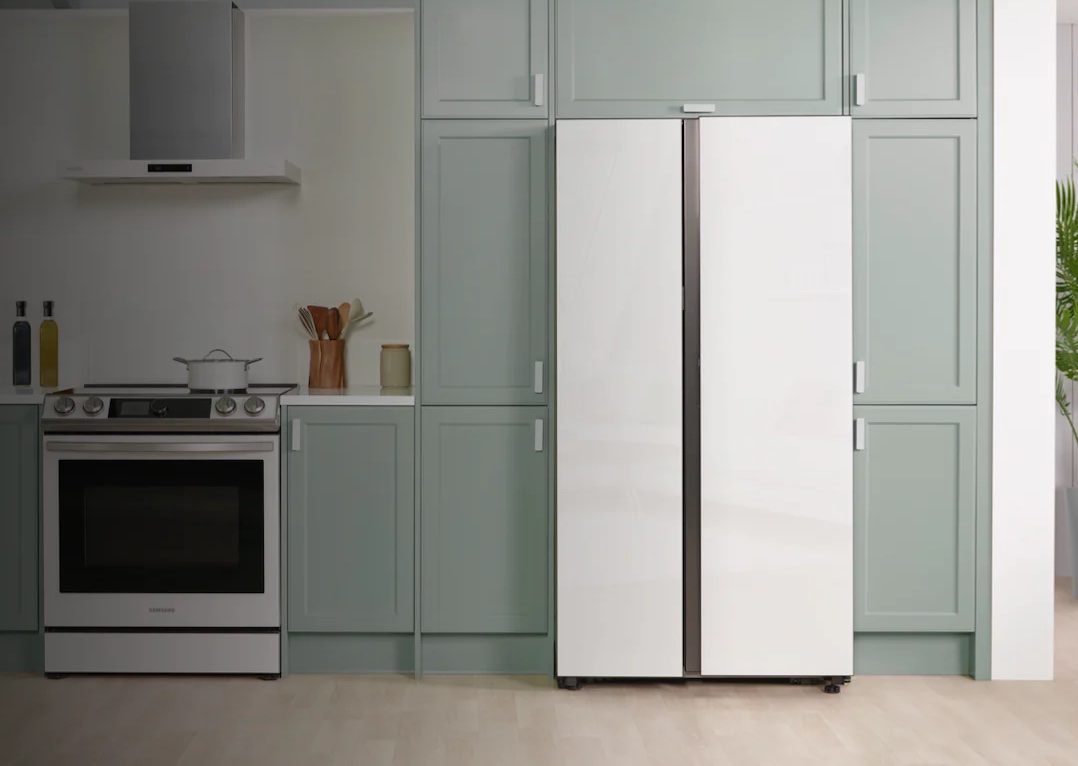 "Our goal is to maximize the freedom customers have to pursue personalization and productivity in their kitchens," according to the Samsung representative.
A full list of customizable options and variations of Samsung's smart technology can be found here with Bespoke refrigerators starting at approximately $4,000.
Also competing to meet the growing demand for smart appliances, specifically smart refrigerators, are LG, Miele and General Electric.