What to Look for in Top Quality Binoculars
A pair of high-powered binoculars can bring your world into sharper focus, whether you're viewing wildlife in its natural habitat, the celestial wonders of the night skies or the spectacular views from your deck, living room, office or favorite vacation spot. Since the quality of the binoculars you use can have a significant impact on how much you can enjoy these views, here are a few key features to look for.
First, you'll want to consider the number of eyepieces the binoculars come with and their ocular power. For example, binoculars that come with a single 25x lens will allow you to see items 25 times closer, but it's better to have more than one option. Choosing binoculars that include multiple eyepieces will give you the flexibility to choose the magnification that's best for each viewing situation. Comfort features like angled eyepieces are also important.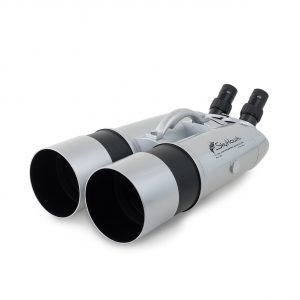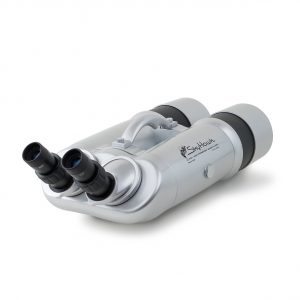 When choosing a tripod for your binoculars, look for one that includes leveling bubbles and can be adjusted vertically so it can be adapted for people of different heights. Also make sure the tripod is mounted on wheels so you can easily position it and move your binoculars indoors or outdoors as often as you wish.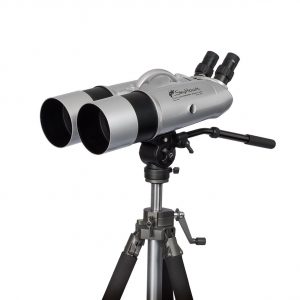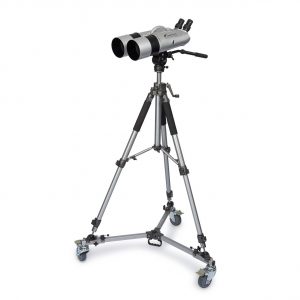 Once you (and your guests) experience the enjoyment of viewing the world through a pair of top-quality binoculars, you'll very likely want to take them with you when you travel. That means that the weight of the binoculars and tripod should be a consideration as well as the availability of a sturdy case to pack them in.
The SkyHawk Model 9600 100mm Ultra High-Powered Binocular set comes with features designed for maximum viewing enjoyment:  two 45-degree angled eyepieces (25x and 40x) and an adjustable, anodized aluminum tripod with fluid panhead and swiveling stainless steel wheels. At just 17 pounds, the SkyHawk 9600 binoculars weigh nearly 10 pounds less than other models in their class, making them easy to transport. Custom cases for the binoculars, tripod and wheels are included in the complete set.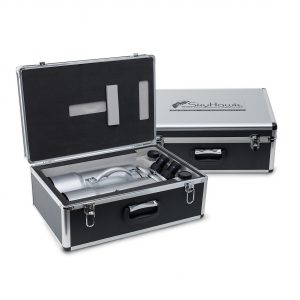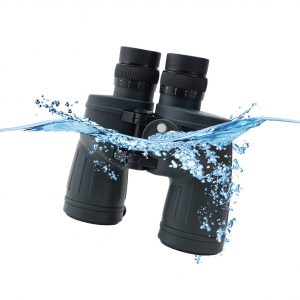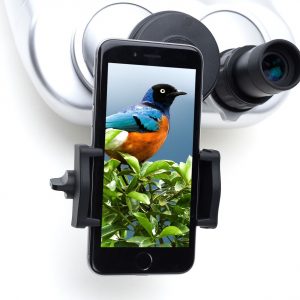 For more information, visit SkyHawkOptics.com.