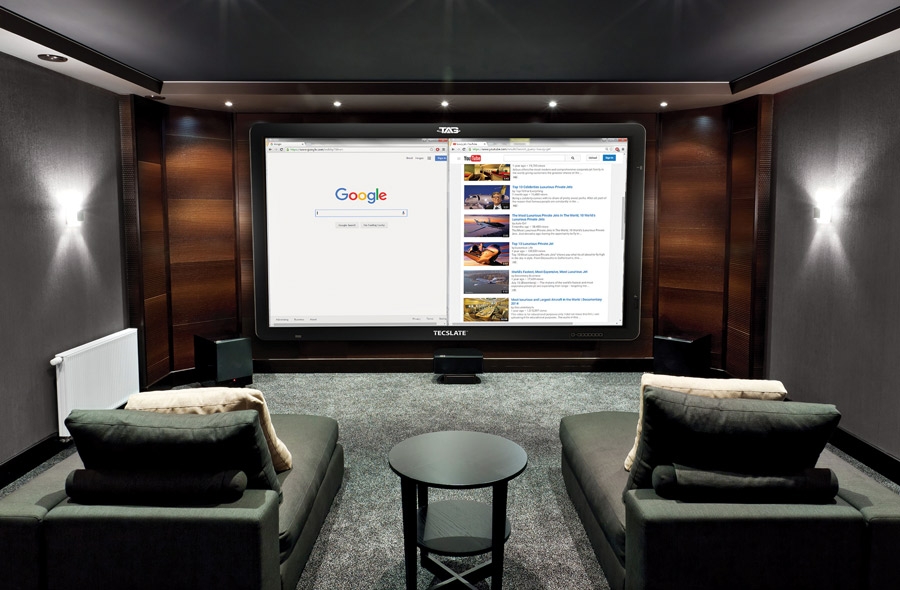 In an article in our last issue, we introduced Jetset readers to TAG Global Systems' revolutionary new TAG TECSLATE.
The piece gave Jetset readers a glimpse of the unique, best-in-class technology that makes the TAG TECSLATE so unbelievable.
After having the device in our office for the last few months, we keep growing more and more attached to the TAG TECSLATE. Not only does it replace the antiquated whiteboard and video conferencing systems that most conference rooms have today; it also replaces the projector, TV, and legacy flip chart easel all together.
It's the only all-in-one solution that can either be elegantly mounted on the wall, or made mobile on a rolling cart. Both the 65" and 84" versions have HDMI and VGA inputs to allow them to be connected together for larger viewing venues.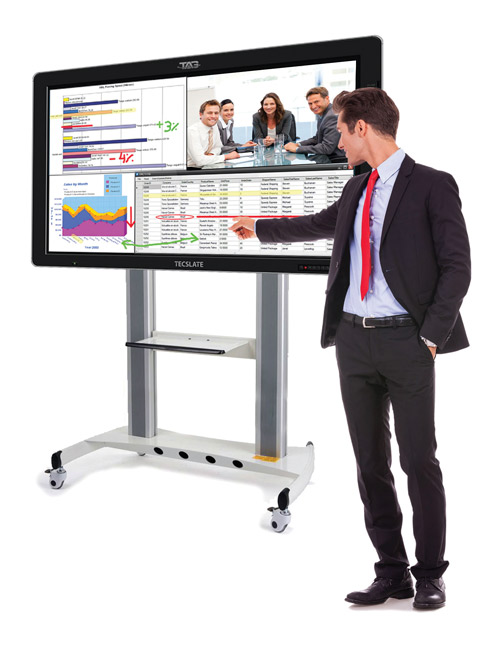 All-in-One Device
The TAG TECSLATE is both a giant tablet and a large-form computer with all the great features and functions that you've come to expect from TAG Global Systems. While TAG's smaller form factor 10" tablets have catered to individuals, the TAG TECSLATE is the all-in-one device that makes it great for the boardroom, office, or living room. The TAG TECSLATE comes equipped with an on-board Wi-Fi enabled 16GB PC, Microsoft Windows Professional operating system, 10-point multi-touch screen, Intel Core i7 processor, One Terabyte (1TB) of memory, 200-channel digital TV with LCD display, video conferencing, and quad split-screen. To maximize its capabilities, TAG also includes with every device digital signage software, powerful 3D presentation software, and TECSLATE PRO — the most advanced intuitive whiteboard software available today.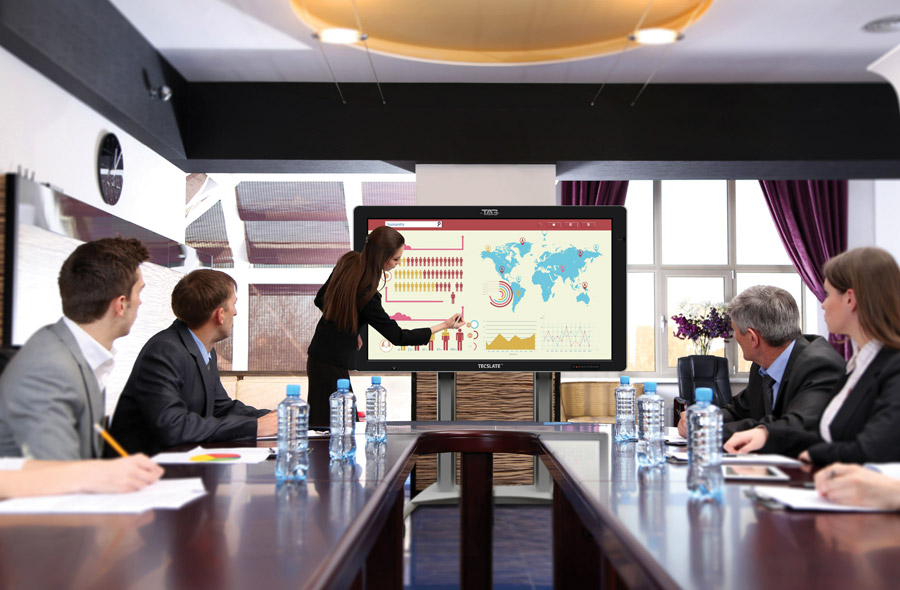 The TAG TECSLATE's great video conferencing capabilities can be attributed to its large form. It can allow telecommuters to see the entire room of board members, friends, or family with the supplied HD camera in real time. Users can also Skype or BlueJeans for chat features through the Internet as well. Both models allow multiple people to interact with the tablet simultaneously, while the tempered glass screen makes it durable for any environment. Once connected to the TAG TECSLATE, anything written on the screen using the whiteboard features will show up on your iOS or Android device.
TAG Global Systems is led by a group of unique, visionary industry experts with years of experience across multiple diverse industries and disciplines. They offer products that push performance boundaries and deliver specialized services to meet unique market needs. TAG's lineup of products are multitasking beasts in a small field of competitors that claim lots of functionality, but only deliver minor capabilities.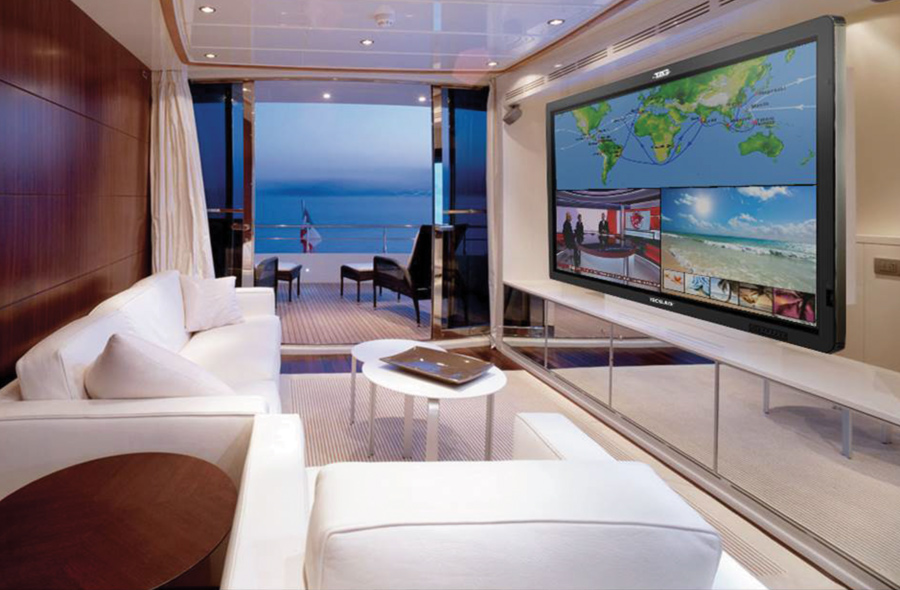 "Tomorrow's technology is offered today to give convenience and luxury to our high-end-users," says Dov Koplovsky, CEO and President of TAG. TAG's philosophy is one of a solution-driven culture that adds value. The company builds brand loyalty by delivering solutions as a trusted advisor to fulfill a unique need. "Our proven practice of delivering tomorrow's technology today, time-and-time again, is exactly what builds that loyalty," Koplovsky adds.