Trending Collaboration: Faction Studio 1 IWC Collab Ltd.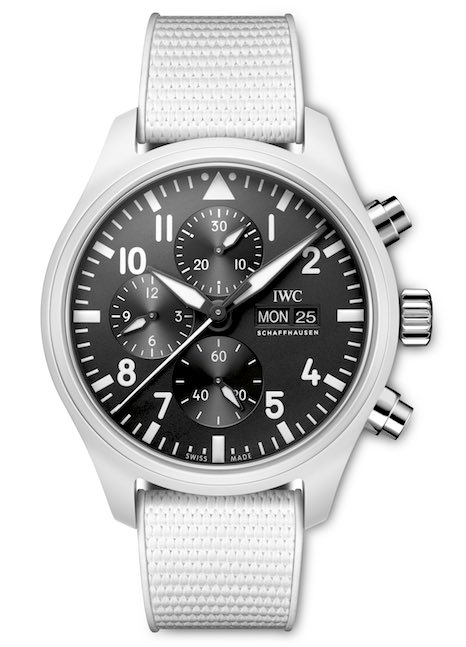 As their first joint project for their new collaboration, Swiss luxury watch manufacturer IWC Schaffhausen and high-quality ski maker The Faction Collective have introduced a new set of freestyle skis with a luminescent design. Limited to just 55 pairs, the skis feature "LAKE TAHOE" and "IWC" lettering on the white topsheet that glows in a greenish tone in the dark. The skis are handmade in Austria of sustainably harvested poplar and ash and produced in a 100 percent renewable energy factory. They are designed to withstand the extreme forces generated by the world's very best free skiers, and to provide stability for heavy landings. Each pair of skis also comes with an option to purchase IWC's Pilot's Watch Chronograph TOP GUN Edition "Lake Tahoe" in white ceramic.
Trending Design: Montblanc High Artistry Pen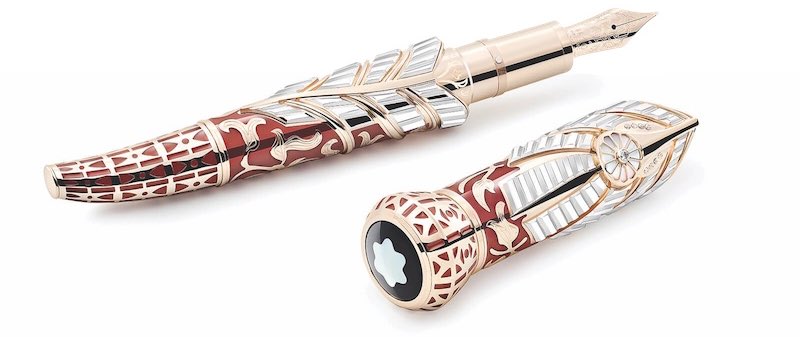 The Montblanc High Artistry collection features Taj Mahal- inspired writing instruments. All are products of precise stone cutting and setting, enameling, goldwork, and hand engraving. Each pen looks like a traditional Mughal dagger which is an insignia of power in India. The pen cap top looks like the monumental dome
of Taj Mahal.
Trending Tech: Yamaha YH-5000SE Headphones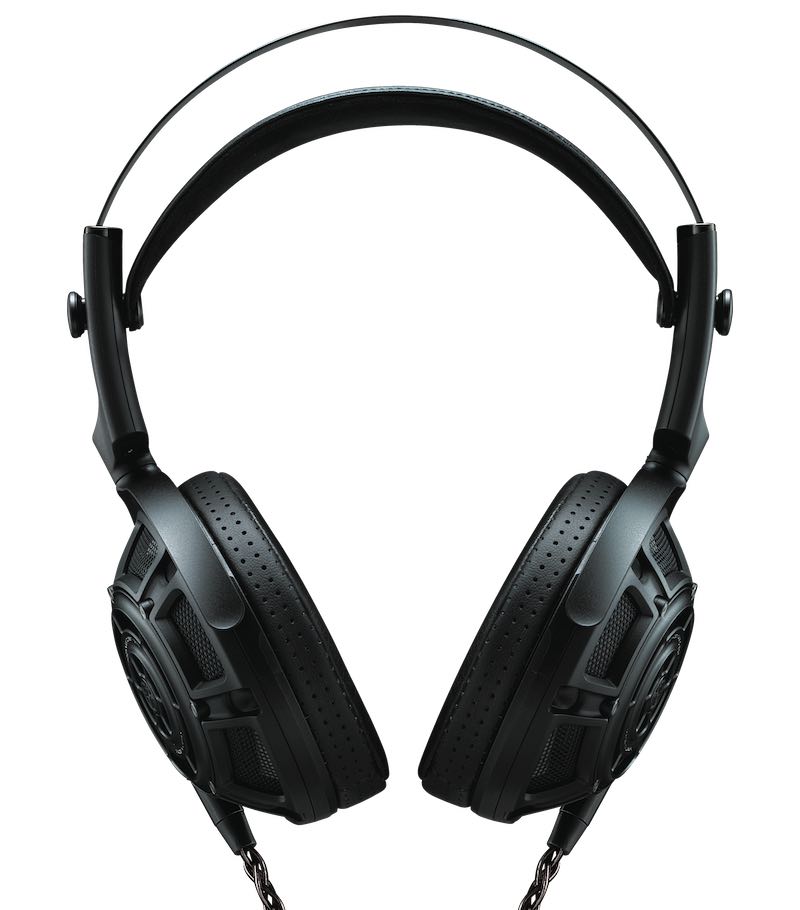 Designed for the most passionate music fans, Yamaha's YH-5000SE headphones are inspired by legendary 70s headphones but are enhanced with modern innovations to deliver the ultimate True Sound experience for tonal balance, dynamics and sound image. Over six years in the making, the headphones feature reimagined Orthodynamic drivers, ingenious acoustics and uncommon comfort by virtue of being one of the lightest, high-end headphones in the world. They also come with high-end accessories, including a solid aluminum headphone stand, cable systems for balanced and unbalanced driver sources and two sets of earpads in sheepskin leather and synthetic suede.
Trending Accessory: Fendi x Tiffany Sterling Silver Baguette Collab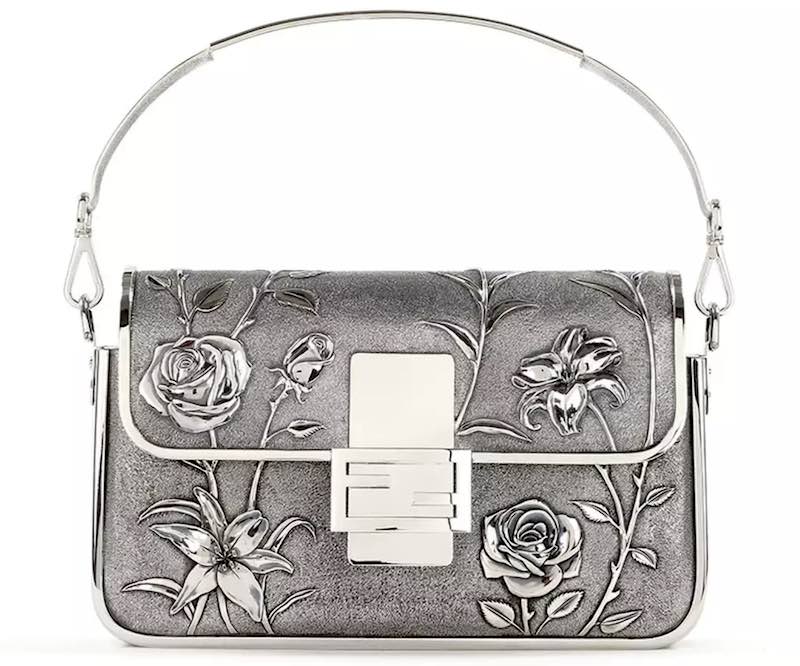 Last fall, the Rome-based luxury house of Fendi celebrated the 25th anniversary of its signature Baguette bag. Now, Fendi has collaborated with Tiffany & Co. to create a Baguette bag fashioned entirely of sterling silver. The sparkling bag, crafted in Tiffany's workshop, took four months to create and weighs over five pounds. It is covered with engraved lilies and roses to pay tribute to the flowers of Italy and New York. The Fendi line also includes a series of Baguette bags in the legendary Tiffany blue.
Trending Collaboration: Aston Martin x Brough Superior – AMB 001 Pro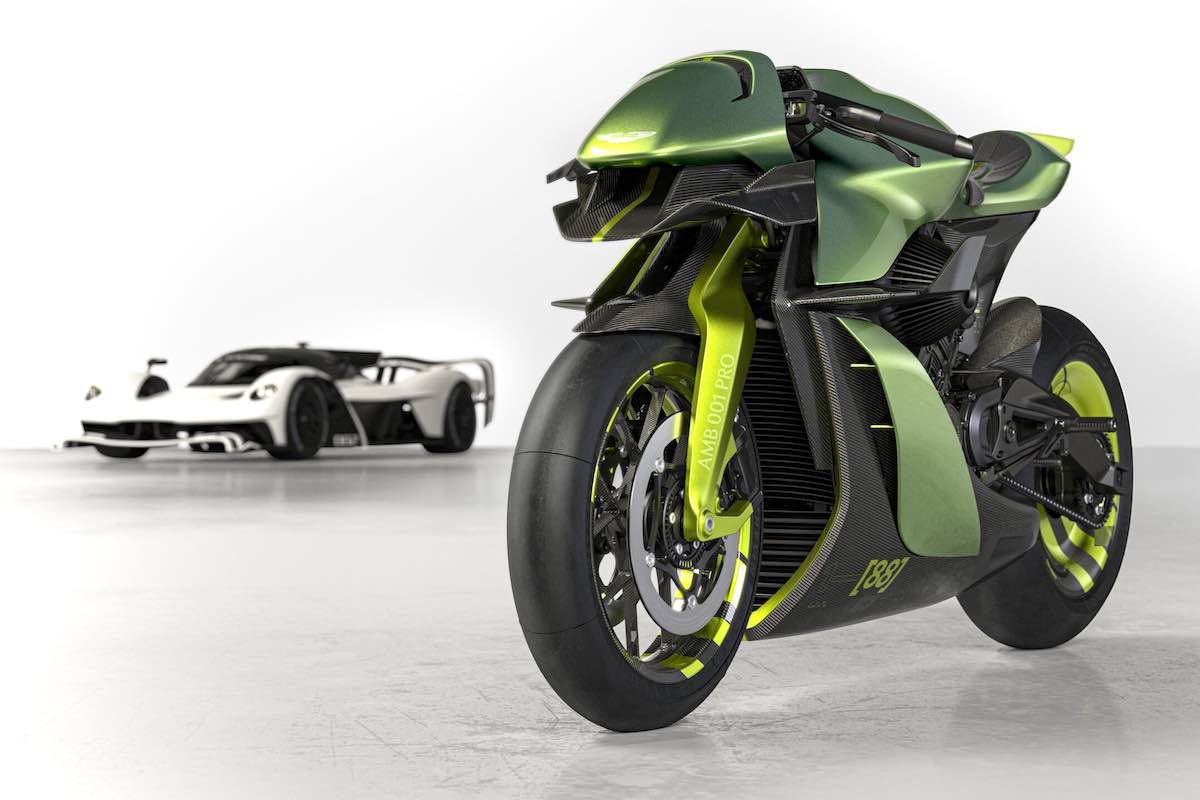 What do you get when you combine Aston Martin's legendary design capabilities with the state-of-the-art motorcycle engineering of Brough Superior? The answer is the AMB 001 Pro, the successor to the sold-out AMB 001. The new 997cc track only superbike is being produced in a limited edition of just 88 motorcycles and was inspired by Aston Martin's no rules track hypercar, the Valkyrie AMR Pro. The new AMB 001 Pro has 25 percent more power than its predecessor and its 225 HP engine's power-to-weight ratio of 1.28 hp/kg is similar to that of a Formula One® race car.
astonmartin.com
brough-superior-motorcycles.com
Trending Tech: Devialet Mania Portable Speaker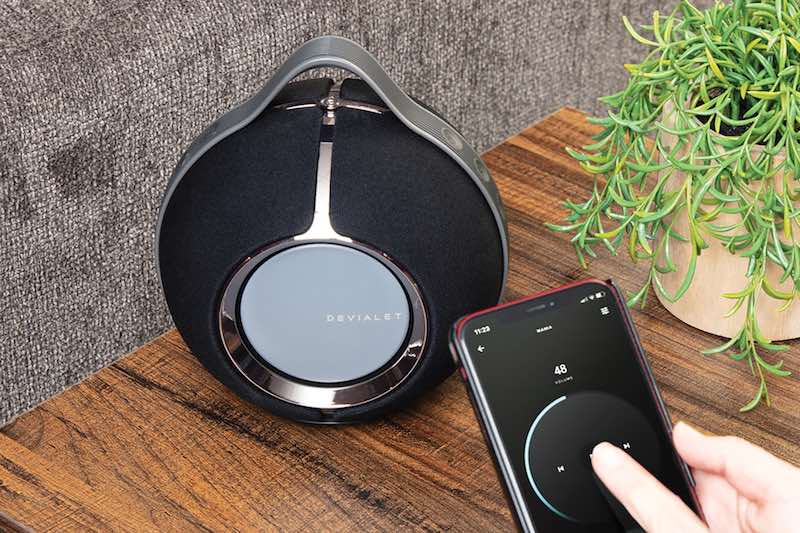 This compact but powerful high fidelity smart speaker delivers crisp, clean 360⁰ stereo sound thanks to its four full-range speakers that cover the complete audio spectrum from bass to medium to treble. Seamless streaming is made possible by connecting to Wi-Fi with Spotify Connect or Airplay 2, and when you take it outdoors, your Bluetooth® connection will automatically activate. The speaker can run up to 10 hours on a single charge. Measuring approximately 7" x 7 ½" and weighting just five pounds, it comes with a drawstring carry bag so you can take your favorite music with you wherever you go.
Trending Tech: Bang & Olufsen Beolab 90 Speakers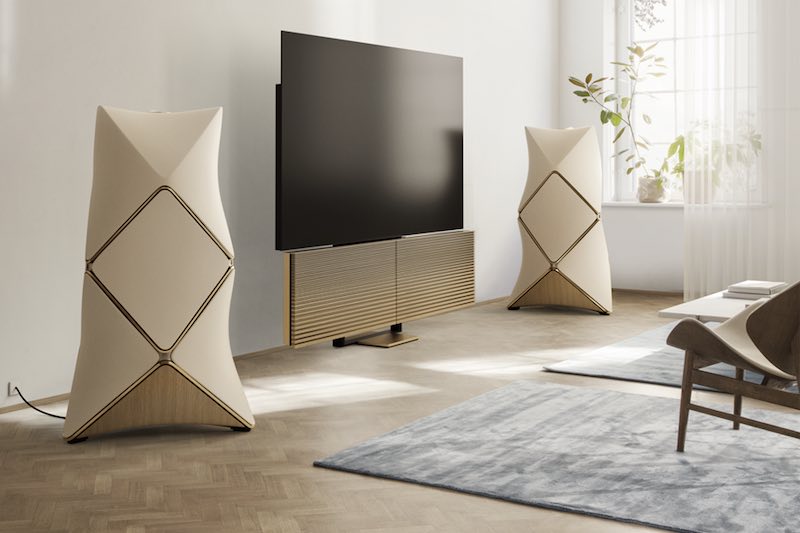 Designed to generate unprecedented power and acoustic performance, these 8,200-watt floor speakers feature 18 premium drivers, 14 channels of ICEpower, 300-watt amplifiers and four channels of 1000-watt class D Heliox amplifiers. The speakers' Active Room Compensation technology analyzes your room to adjust for speaker placement, walls and furniture, so you can enjoy your music and soundtracks to their fullest. You can even designate one of five directions as the acoustic front for a tailored sweet spot listening experience. Stylish as they are powerful, these state-of-the-art speakers can be customized in a variety of materials and finishes to fit perfectly into your living space.
Trending Timepiece: Breitling Super Chronomat Automatic 38 Origins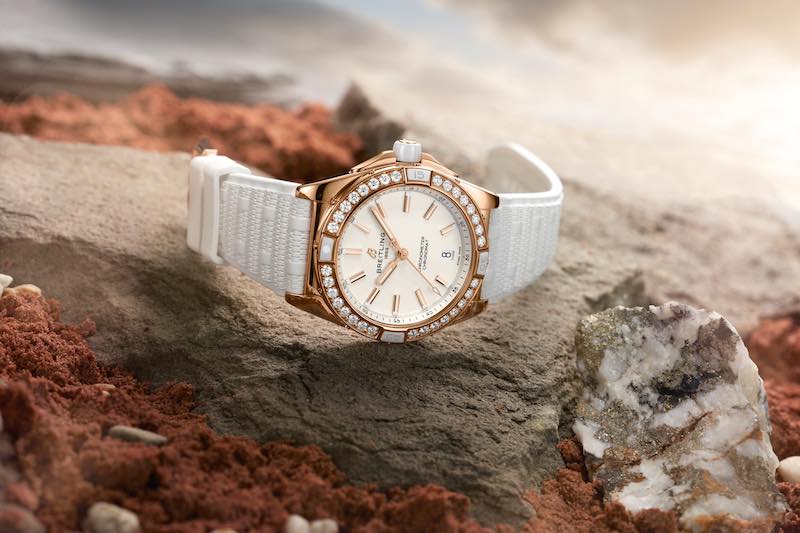 As part of its mission to make luxury more sustainable, Breitling has introduced its first-ever "traceable watch" that documents the independently verified origins of the precious metals used to create it. Owners receive a provenance record on a blockchain-backed NFT that details the responsible measures taken to source the supply chain for the watch's artisanal gold and lab-grown diamonds. The self-winding Caliber 17 watch is crafted of 18K red gold made with traceable gold from Swiss Better Gold Association-credited mines and comes with a choice of a white rouleaux-inspired rubber strap or a beige alligator strap.