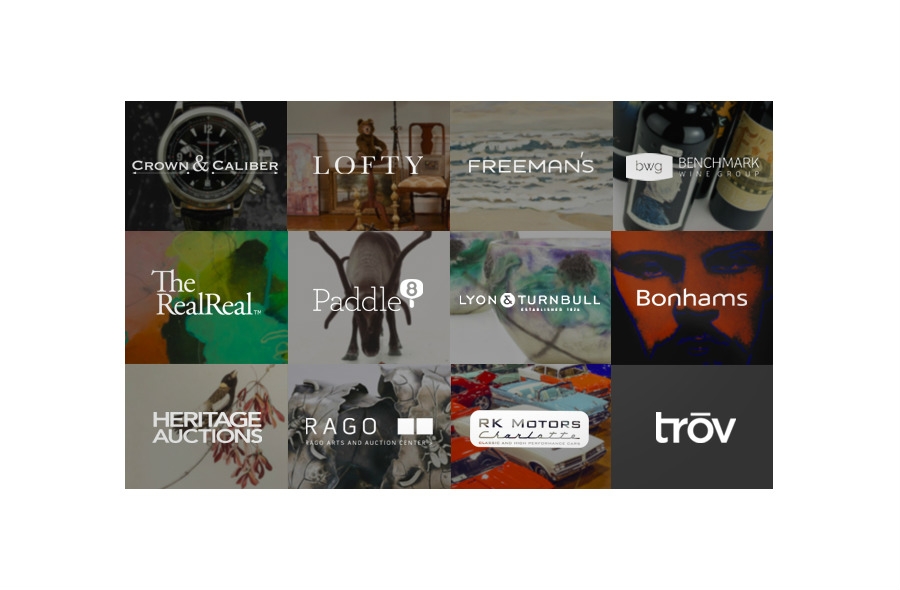 Trōv®, whose applications help people collect and benefit from the information about every thing they own, today announced it has partnered with leading luxury resale platforms to enable members to easily sell their valuables.
Benchmark Wine, Bonhams Auctioneers, Crown and Caliber, Freeman's Auctioneers & Appraisers, Heritage Auction's, Lofty, Lyon & Turnbull Fine Art Auctioneers, Paddle8, Rago Arts and Auction Center, RealReal and R.K. Motors will provide streamlined transaction capabilities to Trōv members, enabling them to easily sell their property and possessions managed in a personal Trōv.
Trōv is a private cloud-hosted digital locker where detailed data about individuals' tangible assets – items ranging from impressionist paintings and vintage automobiles to antiques, luxury handbags, and haute couture – is uploaded, regularly valued, securely managed and selectively connected to partners who offer advantages to Trōv members. The information includes up-to-date item descriptions, photographs and current fair market values. By connecting its members with the premier auction houses and resellers who specialize in selling luxury goods, Trōv is becoming a new medium for reducing friction in selling valuables of all types.
Trōv Members
"Members have all of the information about their possessions, including their assets' changing values, at their fingertips at all times," said Scott Walchek, founder and CEO. "By connecting with these auction and consignment partners, Trōv equips members to make timely decisions – selling their pieces or collections with the right partner, based on current market conditions and value."
"The art world is increasingly moving to digital – both for documenting and managing collections, and for selling these works," said Aditya Julka, co-founder of online auction house Paddle8. "The partnership between Paddle8 and Trōv embraces this trend, enabling art collectors – who have stored all of the information and provenance on their artwork in a Trōv – to easily divest art as market conditions change."
"Benchmark Wine Group is one of the largest buyers and marketers of private and commercial wine collections to top collectors, restaurants and brokers," said David Parker, CEO at Benchmark Wine Group. "By partnering, wine collectors gain transparency into the extent and value of their wine collections, plus a seamless way to sell fine and rare wine when they are ready to part with it. It's a natural combination that's a win-win for wine connoisseurs."
Trōv is creating a large ecosphere in which members, armed with the information in their personal Trōv and up-to-date knowledge of their possessions' value, can connect to partners who help them put their valuables to work. In addition to luxury resale platforms, these partners include insurance carriers and collateral-based lenders who help Trōv members protect and borrow against their tangible assets.
Trōv is currently in limited release and is available exclusively through the Trōv partner network (trov.com/partners). Trōv will become selectively available to the public beginning in mid-2014. To request an invitation and reserve your place in line, visit Trōv.com.
About Trōv Inc.
Trōv creates applications that help people collect and benefit from the information about every thing they own. The data is stored in a personal Trōv – a private online digital locker where their information is organized, valued, securely accessible, and selectively sharable. Members receive unique benefits from Trōv partners, including the world's leading insurers, wealth managers, luxury retailers, financial services, auction houses, appraisers, and more. Trōv is privately funded, and headquartered in the San Francisco Bay Area with offices throughout the U.S. For more information, visit trov.com or follow us on Twitter @myTrov.