Innovation has always driven businesses to evolve. In business, like life itself, the ability to adapt is essential for staying relevant and successful – an example being IOS and Android devices.
The creation of Native Apps, not to be confused with Webapps, is the driving force for expanding businesses worldwide. More than ever, we are reliant on our smartphones for everyday tasks. Today's society demands instant results through our handheld devices that perform as personal assistants, entertainers, as well as a business platform that can reach a vast number of people that were otherwise impossible in the past. Offering traditional brick and mortar businesses an extension of their business that moves when they do through their phones and/or tablets. Software applications offer businesses and individuals the ability to reach each other while pushing the envelope in terms of innovative technology and communication. Industry standards are constantly being met and set, that is why CodeRed-I (CRI) does not let any industry define them, they define it. CRI understands capital and what is expected for industry standards, however, they respectfully refuse to perform by any standards or what is expected. They strive to be recognized as ushering in a new era of app development, what is considered to be standard CRI has elevated to another level.
Dynamic businesswoman, Tina Machado, leads CRI. She has never been one to surrender to the status quo and looks for ways to continually improve CRI's process and products. Machado's take-charge mentality has proven invaluable for her wide array of business ventures. With a seasoned business background, Machado aims to bring not only the diminishing human side of the industry, but also the conventional good business tactics of all around business stability into the mobile development industry. Far too often customers are shut out of what can be a complicated process. They are forced to trust that their product will be created with little to no input. Where some companies may adhere to the philosophy "ignorance is bliss," Machado sees things much differently. She believes in total transparency, providing the client with the birds-eye view of their App idea, from concept to reality. Her customers are part of the process and she has an open door policy that builds trust and a better product all around.
A newly exciting extension of CRI is Bridge the Gap (BTG), which Machado founded with the strength of the unique team's ability to provide the global penetration of our customers. BTG is known for their exclusive Omni-channel media campaigns that reach a worldwide digital platform, encompassing a broad overview of a client's potential social influence in their industry. BTG uses a strategic approach to growing businesses, building brand awareness, and connecting clients to key influencers around the globe. With the support of this strategic arm, CRI is strongly positioned to dominate the app development arena and build their innovative apps that will make a difference in today's society. CRI preaches innovation in a fluid, functional, and crisp tone.
Who Is CodeRed-I?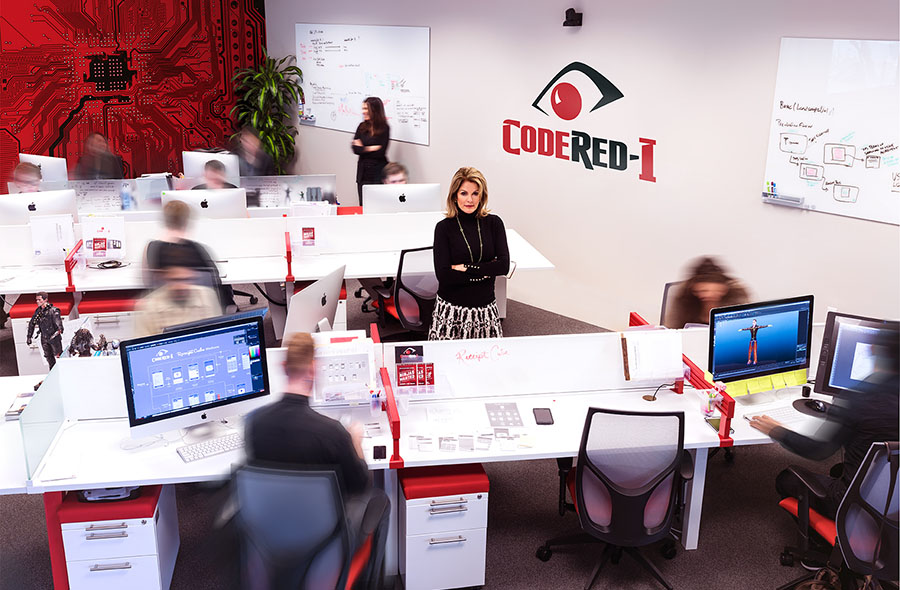 When sharp business sense meets tech savvy, remarkable things happen. Looking further through history, state-of-the-art technologies have transformed how we do business as a society. Whether it is electricity, the internet, or smartphones – businesses are forced to adapt. Depending on the company's response to the shift, they revolutionize, revitalize, or become irrelevant. It's amazing what something as seemingly small as an app can do – but great potential lies within its scope of possibility, and that's precisely what Machado and Jerry Schwalbach, principals of Rarity Investments, wanted to share with the world when they co-founded CRI.
Overall it's all about connection and traditional communication, which today is through technology and innovation – moving swiftly and stealthy. However, Tina's difference is her ability to protect all consumers and she thinks like you, keeping up with the ever-changing technology is her job and applied needs of lifestyle and business is our job, with you executing your requests and providing you a system, which provides you with the gift of time, the everlasting race for all.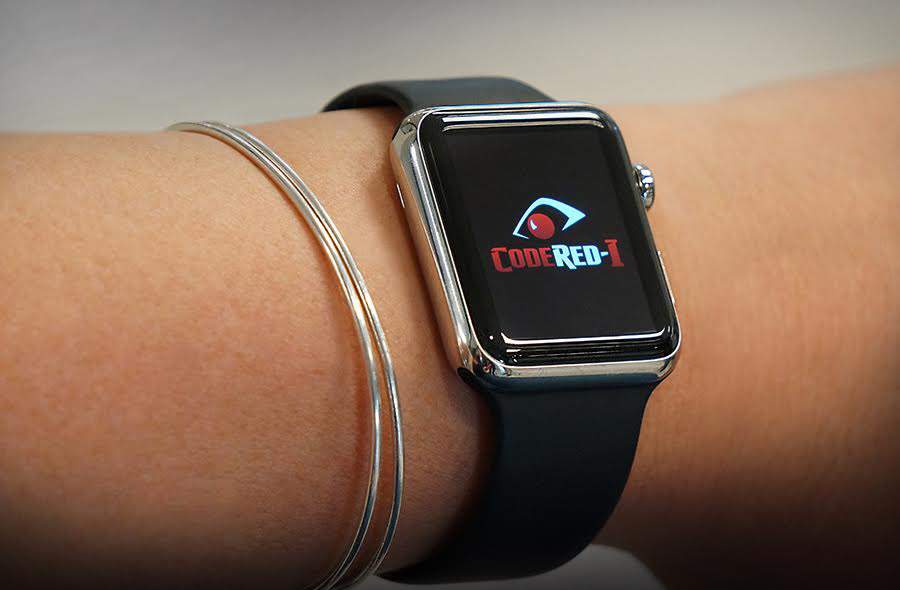 CRI is a company that provides exciting new opportunities for growth and revenue via cutting-edge mobile applications. We look at today's device screens as very exclusive waterfront real estate, limited and becoming unattainable for most. The icons that are emblazoned on our phones will be very selectively chosen and difficult to remain on one's device. In other words, our apps must have purpose and value to our everyday lives with a demand of society to constantly make a difference. With nearly a century of combined business experience between the dynamic duo, Machado and Schwalbach have managed to create something truly refreshing and new with the emerging tech company. Schwalbach provides his financial, operational, and legal expertise to a prominent list of well-known corporations, acting in numerous capacities and building respected partnerships. Machado has an extensive background in strategic acquisitions with a keen eye in recognizing new revenue streams for existing businesses. With a natural ability for brand creation, she has myriad clients seeking her proficiency around the globe. Together, Machado and Schwalbach have a grand vision to take the mobile application industry and overall technological development to a new level, enabling businesses to reach unprecedented heights.
"An idea holds no value until it is executed, and even then needs to be accepted and used by society."
The co-founders took their time in bringing together the CRI team, meticulously and mindfully selecting bright, forward-thinking veteran professionals worldwide. Choosing experienced senior developers, engineers, and architects who not only code, but publish books and are professors of their trades, which is a rare find in an emerging studio such as CRI. Additionally, CRI holds the reputation of having top of the line animators, designers and marketers. They ensure an unparalleled product and stellar service for their clients. At only two years old, the company has quickly established a presence in the local and national arena, renowned for not only its premium-quality work, but a strong sense of integrity and community altruism as well. As CEO, Machado has made it her personal mission to make sure each person walks through the door feeling welcomed and leaves feeling educated, empowered, and inspired. She understands that it can seem like an overwhelming prospect, and strives to provide a sense of trust and simplicity in the process for clients. "There's no reason for anyone to be intimidated," Machado says. "We make it absolutely clear what you can expect to get from us."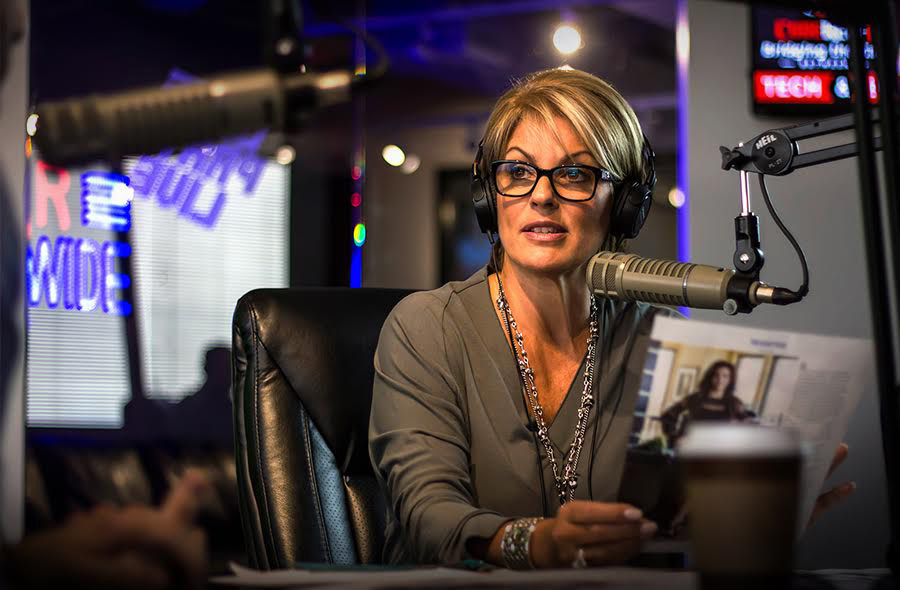 Machado believes that an idea holds no value until it is executed, and even then needs to be accepted and used by society. The competition is fierce – today everyone has an idea. But no longer can the success ride on guerilla exposure; we are making a return to the extensive marketing and competitive uniqueness to reach the world's attention. Our society is inundated with everyone's next big idea.
When you walk into CRI's offices with an idea, their research and development team will streamline your business and/or idea and nurture it into fruition through a comprehensive development process. They will bring the business function into the device, being able to perform as though you are there. Getting to know your business is an integral part of the process, targeting the desired demographic, potential markets, and previously unrecognized opportunities for monetization. Additionally, CRI researches competitors in your respected field to know and understand the positioning of your competition. They work tirelessly to develop the app into what it is meant to be and not merely an extension of your website. It's a valuable tool for your clients that will enhance their experience and help build your reputation.
In this ever-changing climate of app development, CRI has brought the human element back to the tech industry. Creating innovative technology while strengthening human interaction is not a formula easily balanced, but with the guidance of an experienced and savvy CEO, who is truly focused on execution, it is done with finesse and efficiency. As a customer, you can expect a product that will not only strengthen and upgrade your business, but also support each step of the process by a team that takes pride in their products. In a world of quantity, CRI brings quality.