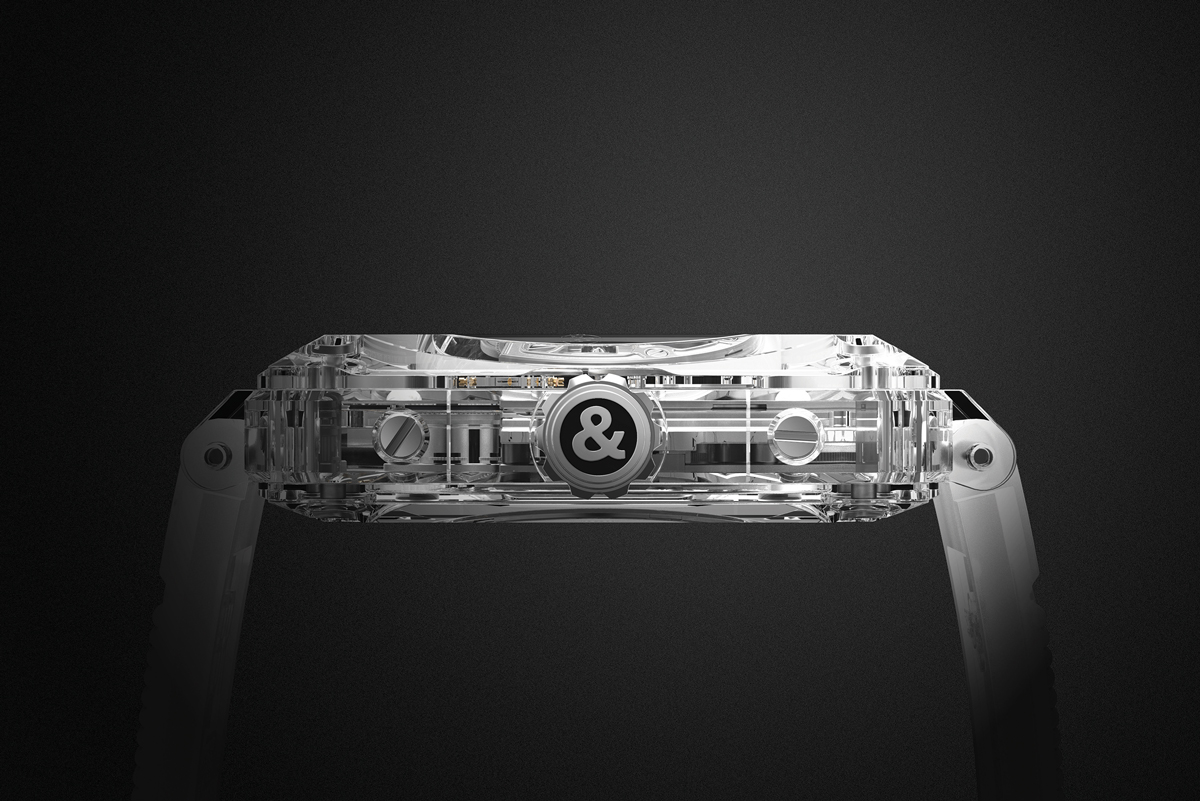 Trending Automobile: 2020 Tesla Roadster
The most revolutionary American automaker in generations began its foray into the market in 2008 with one bold piece of machinery: the Roadster. Now with ten years of innovation under its belt, Tesla is reinvigorating the model that started it all and the specs are staggering. With a reported zero to 60 time of under two seconds, the new Roadster is the fast street legal car available for purchase. It also has a top speed of over 250 mph and a price tag of $200,000, so basically you get Bugatti-beating performance at about one-tenth the price. Oh, and did we mention the all-electric juggernaut can travel 620 miles on a single charge? Pre-order now.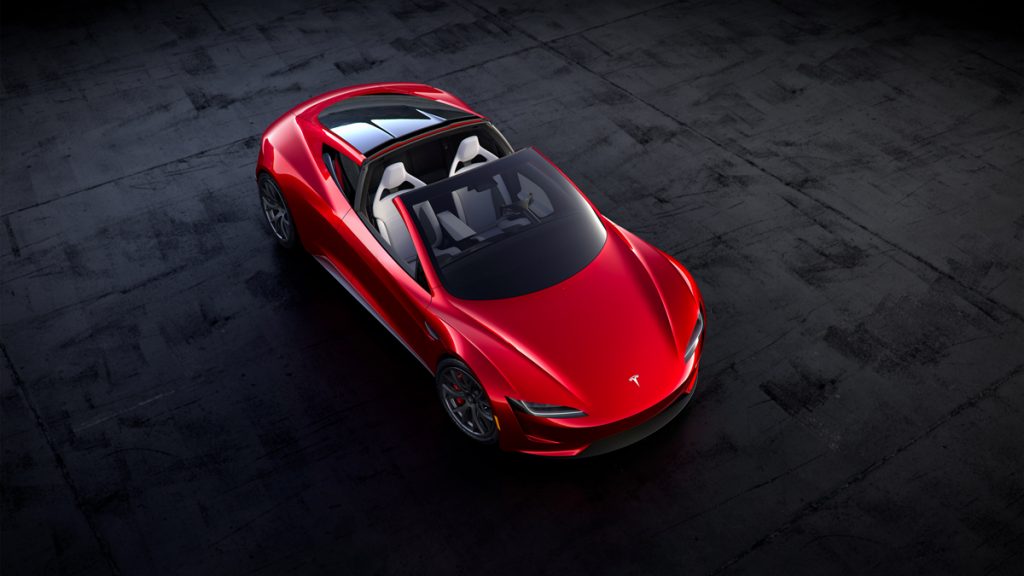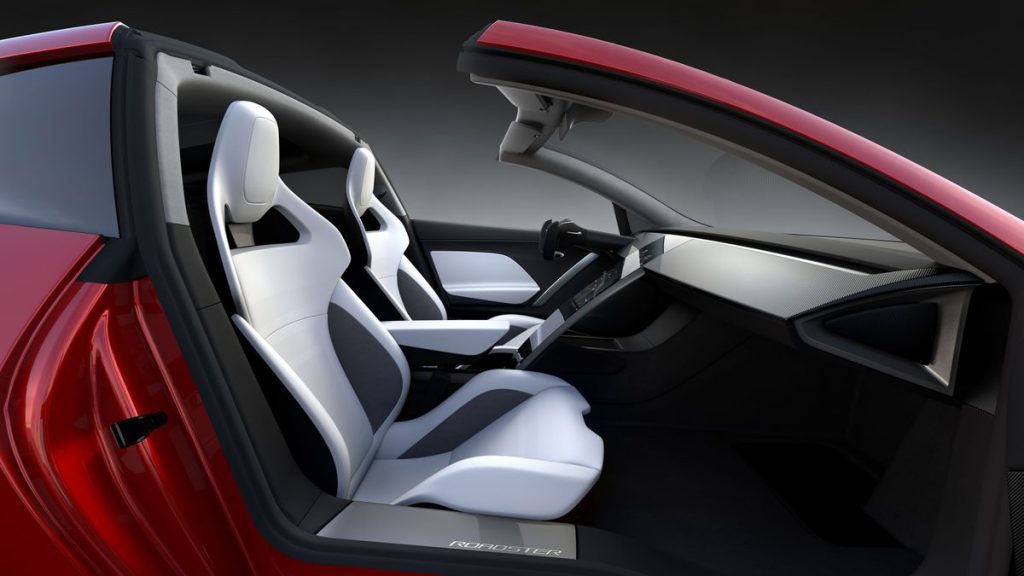 Trending Watch Safe: Buben & Zorweg Solitaire Vision
The perfect gift for those who really value their timepieces, this is the most sophisticated and elaborate watch safe we have ever seen. The Solitaire Vision contains a host of over-the-top features like a built-in timepiece with a stainless steel bezel, LED lighting, and bulletproof spy glass to protect up to 46 of your treasures. As if this wasn't enough, the safe integrates a cigar humidor, bar module, and Hi-Fi system, turning into an entertainment system fit for a king.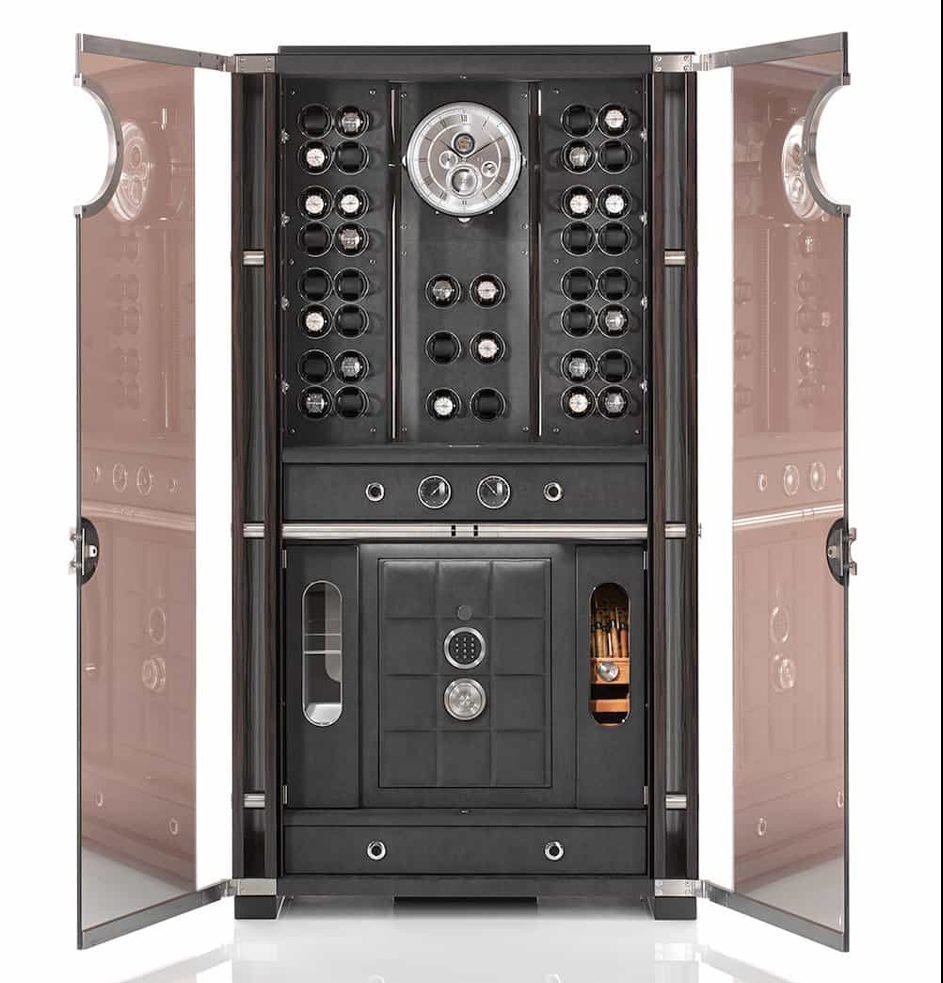 Trending Concept: Artur Trendak Twistair 2.0 Gyrocopter
Expected to make its physical debut in the first quarter of 2018, Trendak's bold second iteration of the Twistair is a striking, two-seater tandem gyrocopter. Designed with comfort and safety in mind, this fun transport will be available in three options: naked with the front window only, semi-opened, and a full body kit with all the cockpit covered (pictured). The open version adds to the sense of speed and adrenaline, while the fully closed model provides a more serene experience.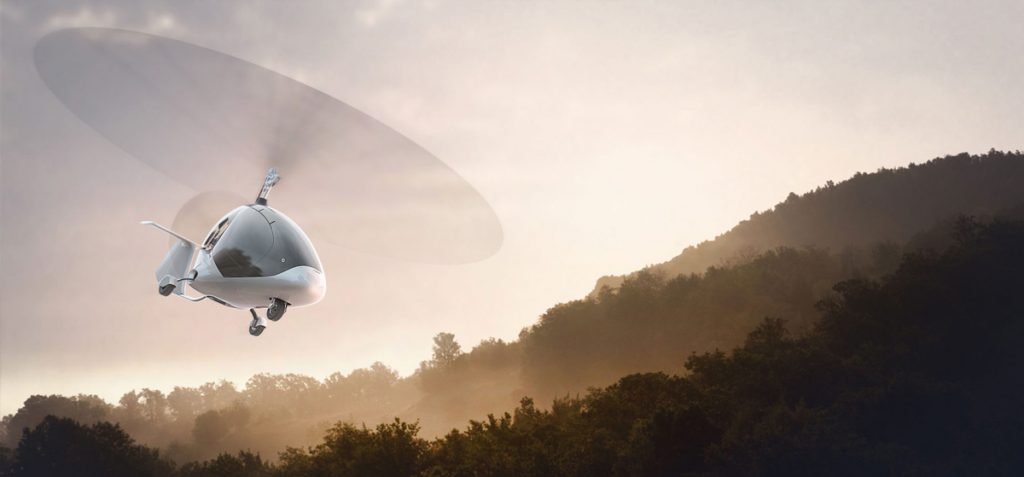 Trending Watch: Bell & Ross BR-X1 Skeleton Tourbillon Sapphire
Full sapphire cases are one the most prominent recent trends in high-end timepieces, with premier watchmakers like Richard Mille and Hublot releasing lovely pieces incorporating the gemstone. Bell & Ross is the latest to enter into this exciting world with perhaps their most stunning masterwork yet, the BR-X1 Skeleton Tourbillon Sapphire. The sapphire used for the watch's case is pure to 99.997%, and that purity results in transparency which allows one to fully appreciate the mechanics of the watch's masterful movement.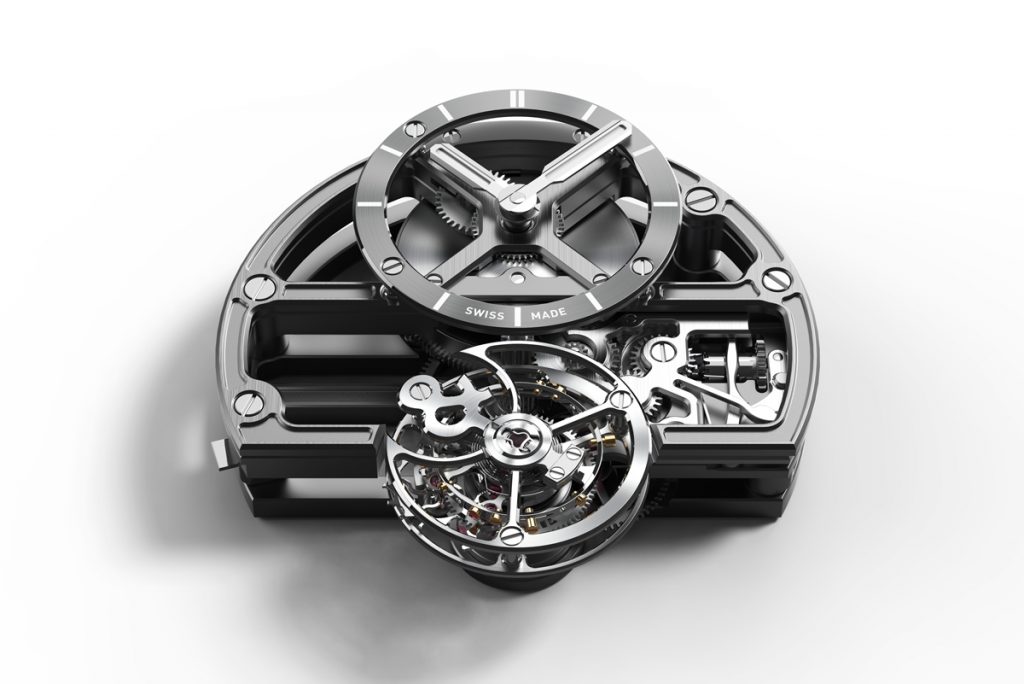 And oh, what a movement it is. The hand-wound calibre BR-CAL.288 with tourbillon escapement has been completely skeletonized, with all the bridges open-worked so that you can literally see everything. The tourbillon in action is a marvelous sight to behold, and brilliant design elements only augment the experience (at 6 o'clock it appears to float, suspended in the middle of the case). Despite the $500,000 price tag, the first five pieces in the collection sold out immediately last year, prompting Bell & Ross to release eight more that are sure to go quickly.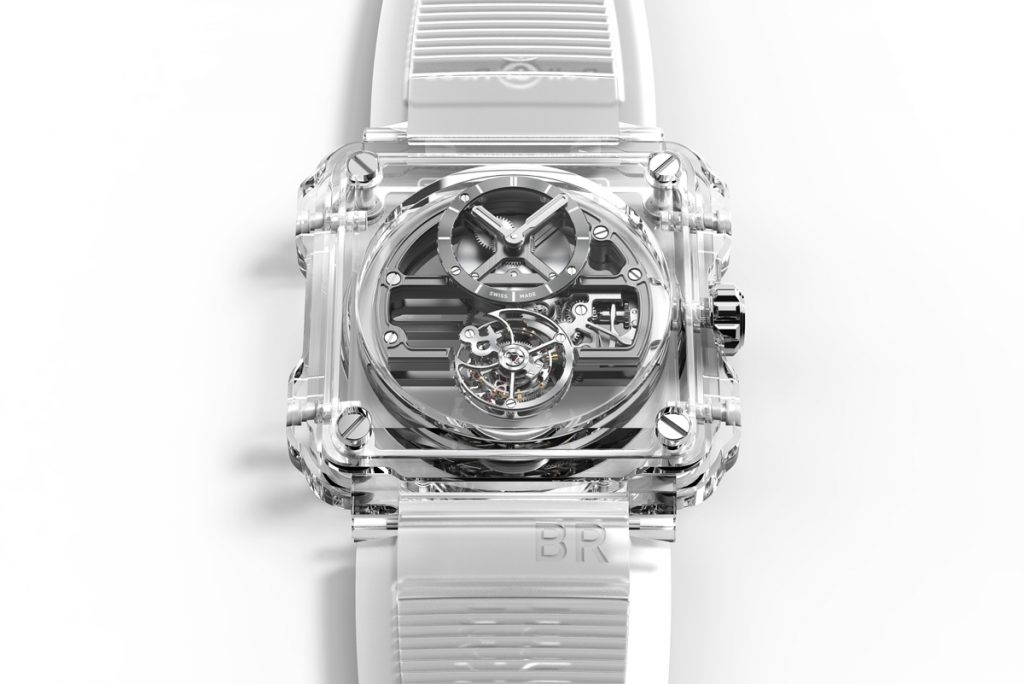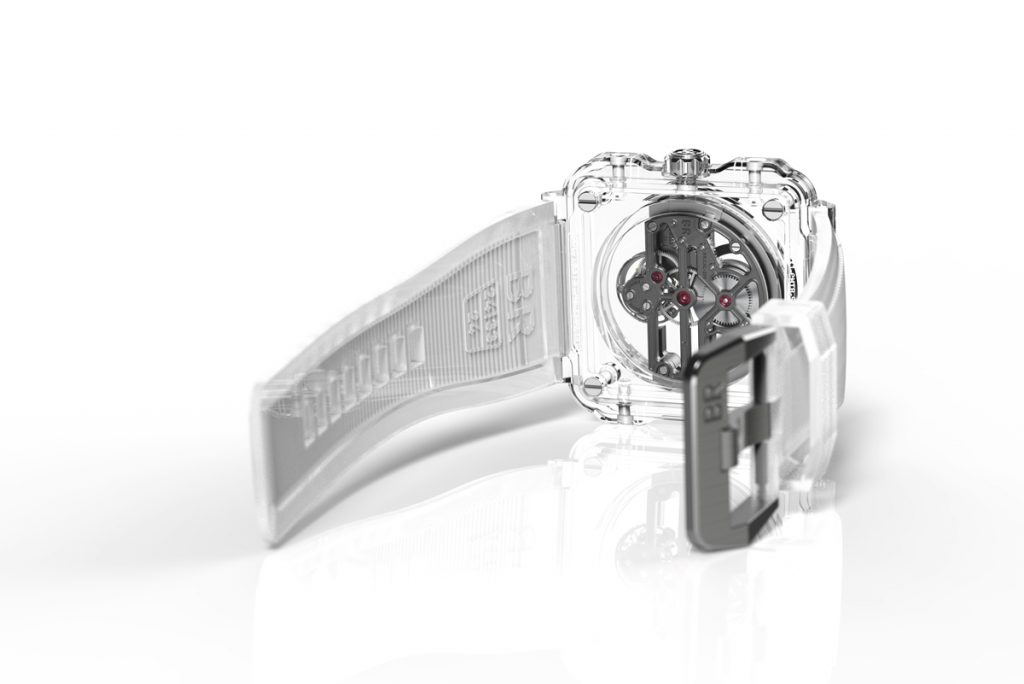 Trending Tech: Oculus Go VR Headset
The first name in VR technology returns with what Oculus head Hugo Barra calls "hands-down the easiest way to get into VR." Arriving early in 2018, the Go was designed for comfort, with breathable fabrics, and features new lenses, a 2560×1440 screen, and spatial audio built in, meaning it doesn't require headphones. But perhaps the best feature? It is entirely self-contained and doesn't require any PC or wires, allowing you to enjoy over 1,000 VR games, social apps, and 360° experiences anywhere life takes you.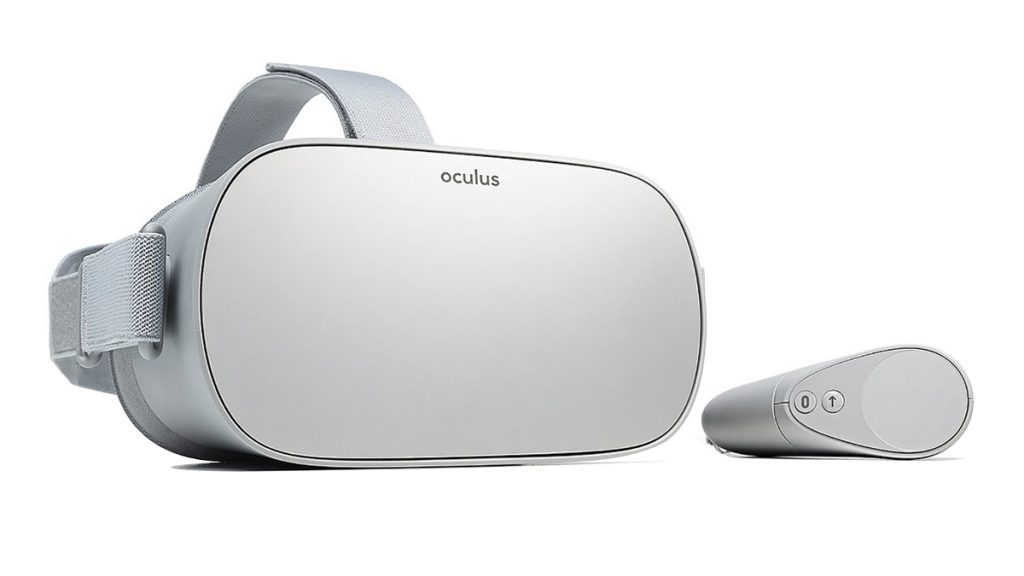 Trending Collection: Montblanc 1926 Heritage
Made with the adventurous jetsetter in mind, this collection of original leather pieces was meant to endure countless journeys. These bags have a rugged, vintage look, yet still, offer the same level of exceptional craftsmanship that Montblanc is known for. The whole collection is made from vegetable-tanned leather treated in the Tuscan tradition — giving each piece a rich patina that only improves with age and wear — while the bright red printed interior lining offers an elegant punch of flair.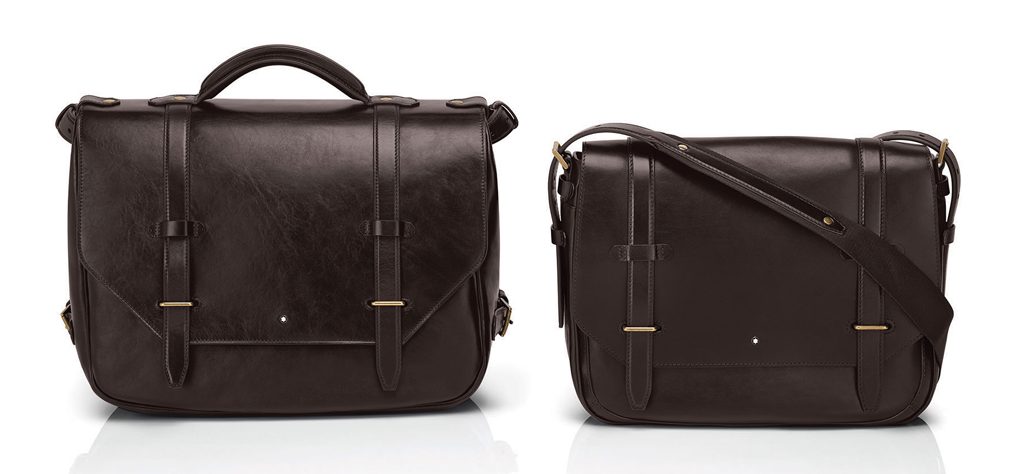 Trending Submarine: Triton and Aston Martin's Project Neptune
After proving its nautical design skills with the AM37 powerboat it unveiled at 2016's Monaco Yacht Show, Aston Martin is teaming up with renowned yacht-maker Triton to create yet another one-of-a-kind vessel. Aston Martin Consulting's managing director Bradley Yorke-Biggs says "It is a clear and engaging demonstration of how Aston Martin's expertise in sports car design and craftsmanship can be extended into new aspects of the luxury world."
One look at this $4-million, three-person luxury submersible and you can tell it's an Aston Martin, as the silver body and sleek lines clearly take their cue from the automaker's distinctive sports cars. (Other innovative touches, like blending the glasshouse cleanly into the frame, only add to the effect.) The sub can remain underwater for up to 12 hours, and a pilot operates it via a combination of the joystick, touchscreen, and manual override controls, while an exterior array of five 20,000-lumen LED lights to help guide your way.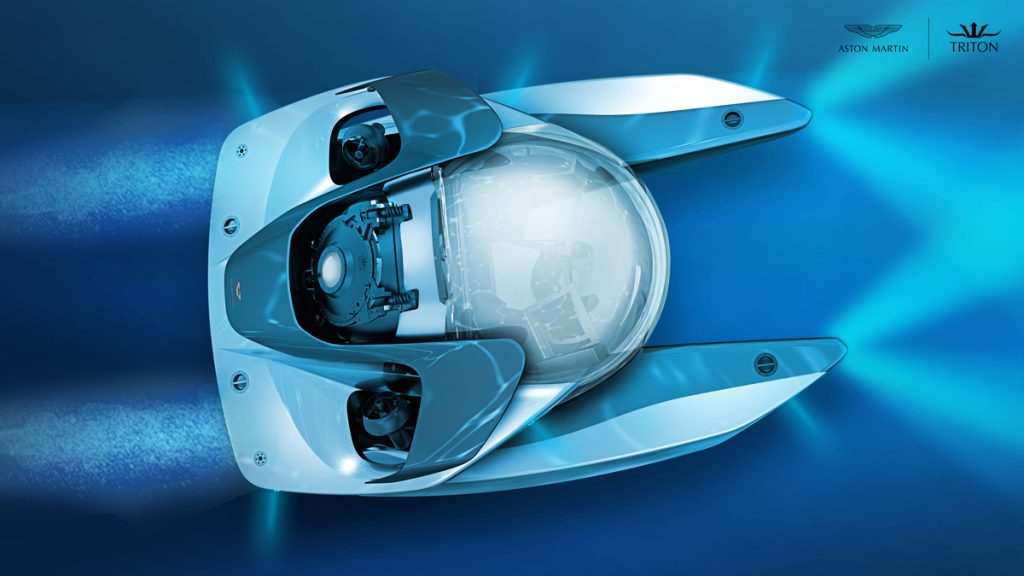 Trending Exhibit: "Rodin: 100 Years", Cleveland Museum of Art
Museums across the globe are celebrating the centennial of the death of one of history's foremost sculptors with traveling exhibitions, permanent installations, and educational activities. The most prominent in the US is this special display at the Cleveland Museum of Art of over 40 works from the museum's permanent collection. Perhaps most iconic is one of the museum's signature works, the monumental Thinker — which was severely damaged by a bomb in 1970 — and the massive plaster sculpture Heroic Head of Pierre de Wissant.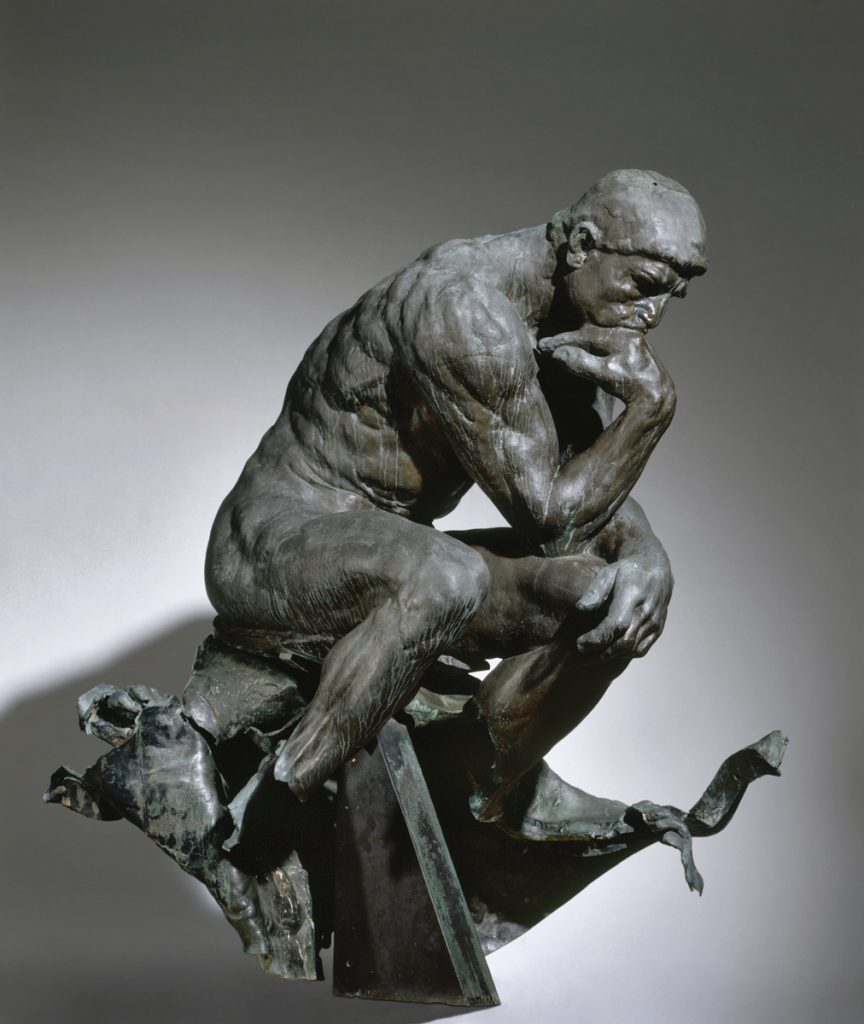 Trending Accessory: Solloshi Cronus-Desktop Cigarillo Holder
Solloshi is known for making bold accessories, and this is one of their biggest statement pieces yet. Milled from a single block of CNC-machined, aerospace-grade titanium, this bullet-themed cigarillo holder is sure to start any conversations in the office. Modeled after a Colt revolver, the Cronus makes removing a tiny cigar an experience. The cylinder rotates, the revolver ratchets and clicks in place, and you remove a titanium bullet and enjoy your smoke. Clint Eastwood's Man With No Name would surely approve.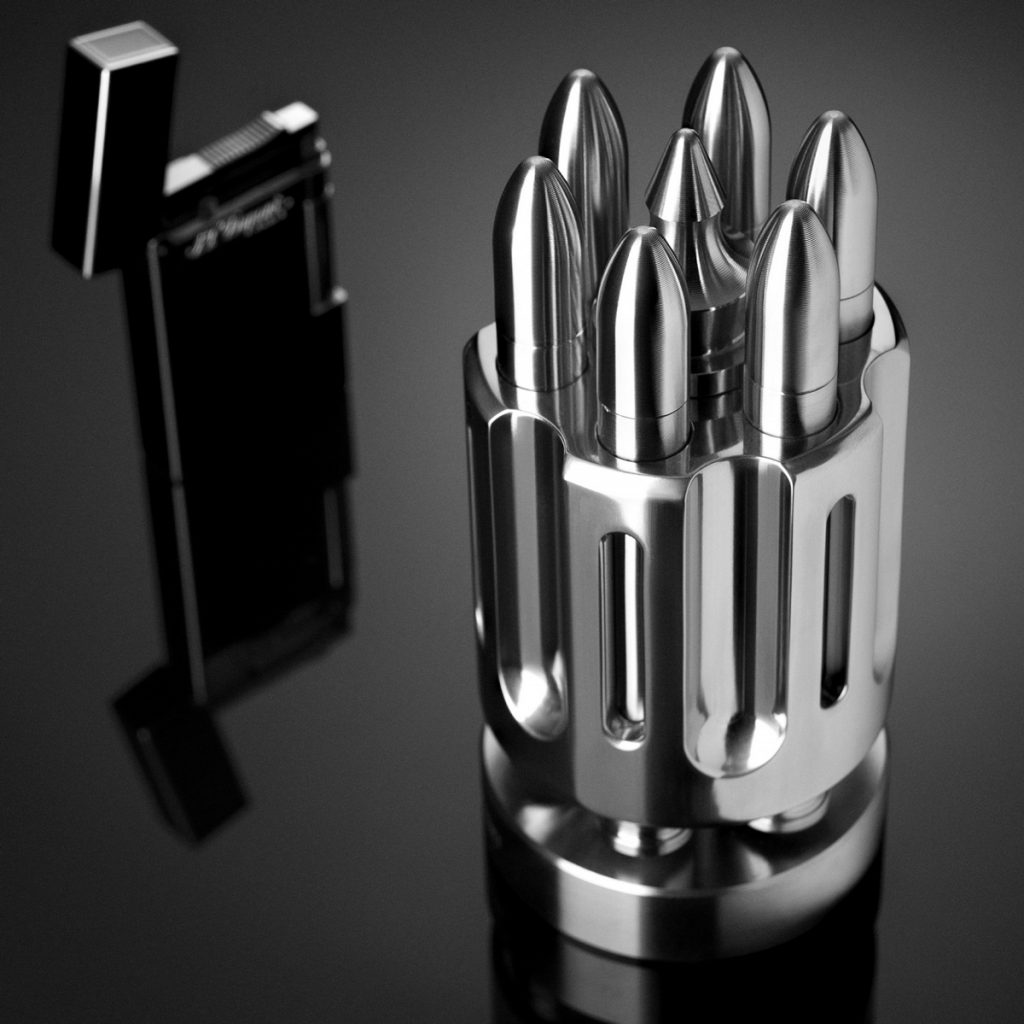 Trending Restaurant: LAVO Singapore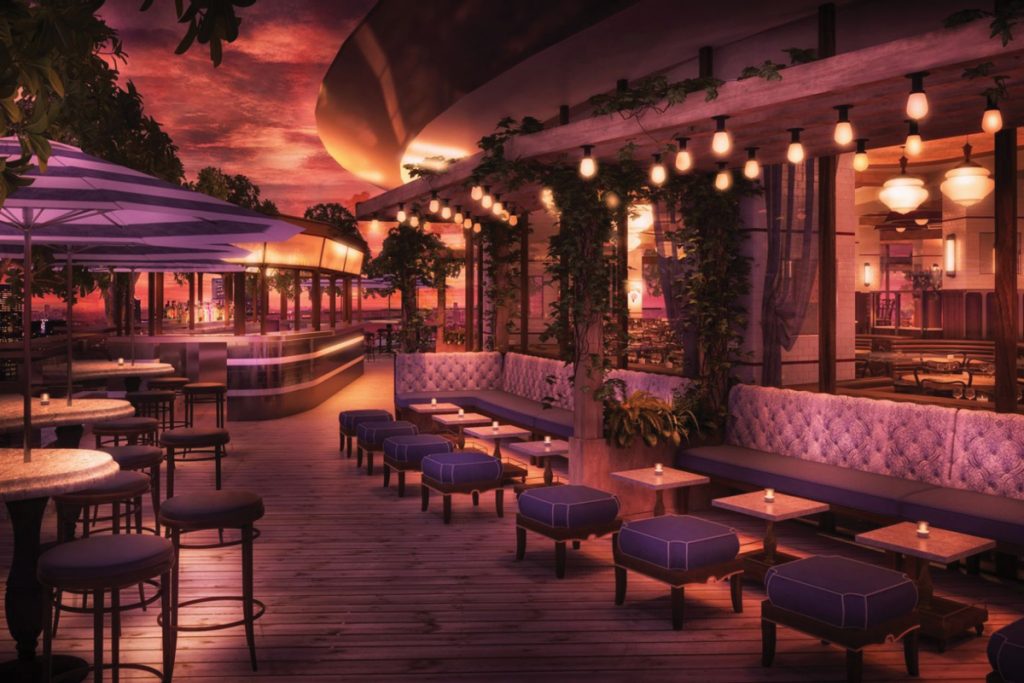 TAO Group has been on fire lately. They launched the third location of their successful LAVO concept with a bang on December 31st by throwing an epic New Year's party featuring Jamie Foxx and host of celebrities. If you've never visited either the Vegas or New York locations, LAVO is an Italian American bistro with an upbeat atmosphere (they call it "vibe dining") and a nightlife component that includes live DJ sets. Perched 57 stories atop the architectural marvel that is the Marina Bay Sands hotel — and offering a fantastic traditional Italian menu, a luxurious lounge, and sprawling outdoor terrace overlooking the skyline — LAVO Singapore is genuinely one-of-a-kind.