On October 3, 2018 at the Luxury Technology Show (LTS) in New York City, a select audience of invite-only tech industry elite previewed the latest technology innovations and first-rate products from high-end brands. Produced by RAND Luxury – an international event-production company who stages unveilings for world-class luxury automobile, yacht, private aviation, timepieces and jewelry brands – the LTS introduces luxury products in photography, advanced home-audio systems, electronics, automotive, racing simulators, robotics, appliances and more.
Some of the most interesting products we saw at the New York show include: The Sunflower Shade, the first autonomous robotic outdoor umbrella shade that tracks the sun and adjusts accordingly; Belkin's WEMO line of cutting-edge smart home electronics and controls; Q-Yachts' new motorboat that features an electrical propulsion system.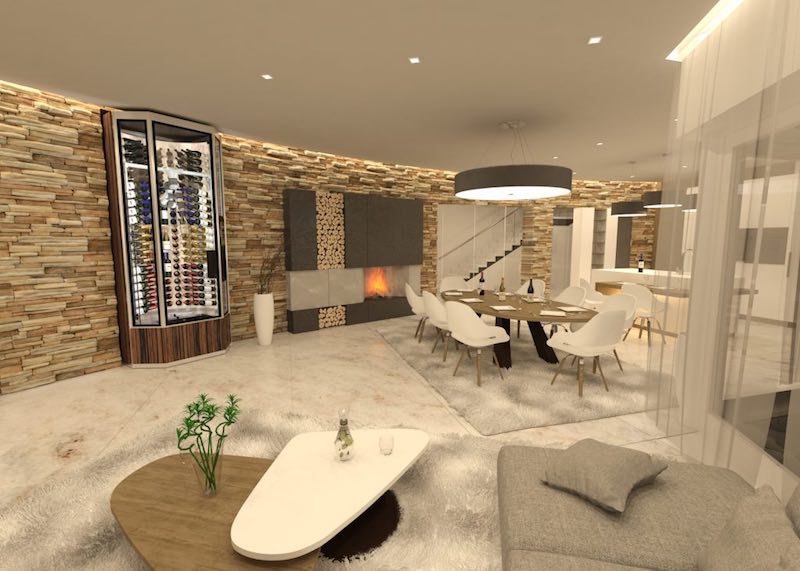 One of the most exciting and unique innovations introduced at the show this year is the WineCab – a luxury robotic and artificial-intelligence-powered wine cabinet for home or yachts. This technologically advanced debut is the first of its kind. The cabinet will elevate your collection as it changes the way you look at, store and drink wine. Because as you know, part of the fun in yachting is enjoying food, wine and spirits.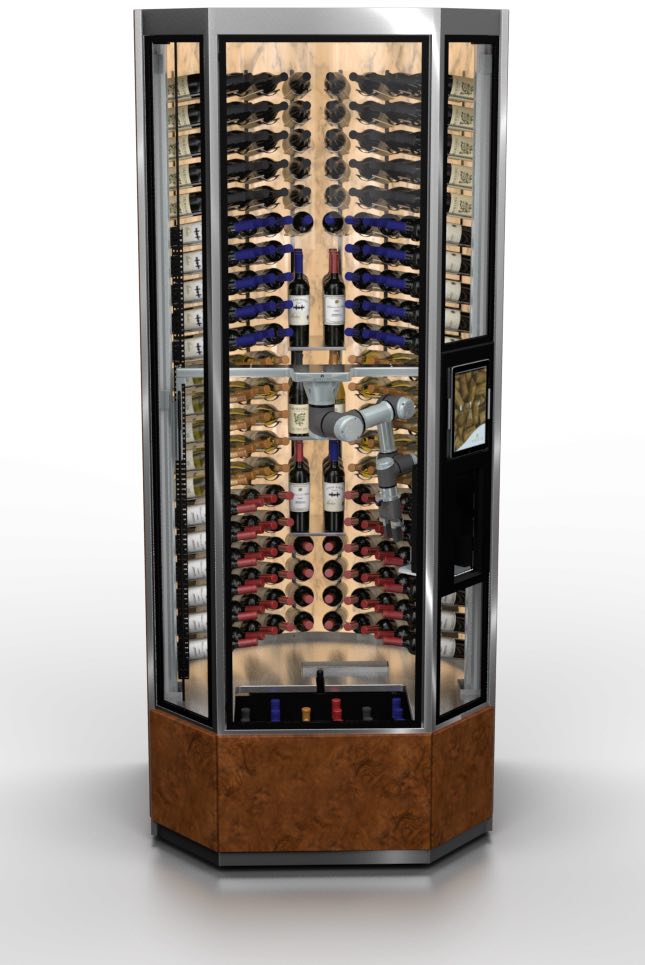 Cavalry Robotics touts the WineCab to be the most sophisticated wine storage with the most advanced inventory system in the world. It stores, preserves and inventories up to 200 bottles of your favorite wine in the ultimate vertical display case beautifully lit and presented in custom wood cabinetry that expresses your distinctive style. The cabinet maintains optimum temperature and humidity levels ensuring your most exquisite bottles retain their characteristics. This is especially important because humidity on the yacht can hasten the wine's maturity.
The revolutionary collaborative robotic arm gracefully retrieves and presents your selected wines while an aerator needle also allows the system to pour one glass at a time. Independent collectors can elegantly organize their inventory in real-time and explore notes about each bottle's winery, location and ideal food pairings. With over 600,000 labels available in the WineCab inventory, you can effortlessly replenish your collection — all handled through an elegant interface with an easy-to-use iOS application that allows for in-app purchasing. Additionally, biometric permissions safeguard your collection allowing only you and authorized users to access your best vintages.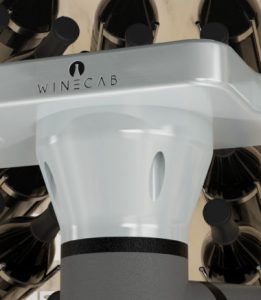 Additional features of note:
A dual zone configuration allows 12 bottles of white wine or champagne to chill independently at a lower temperature
The glass panels can change from clear to opaque
A variety of wood, trim and backdrop options makes each cabinet unique
A backup power supply is available in the event of a power outage
Let your wine collection get the attention it deserves as the robotic arm gently presents your chosen bottle or glass while you tell its unique story.
Drink the wine. Tell its stories. Enjoy the ride.