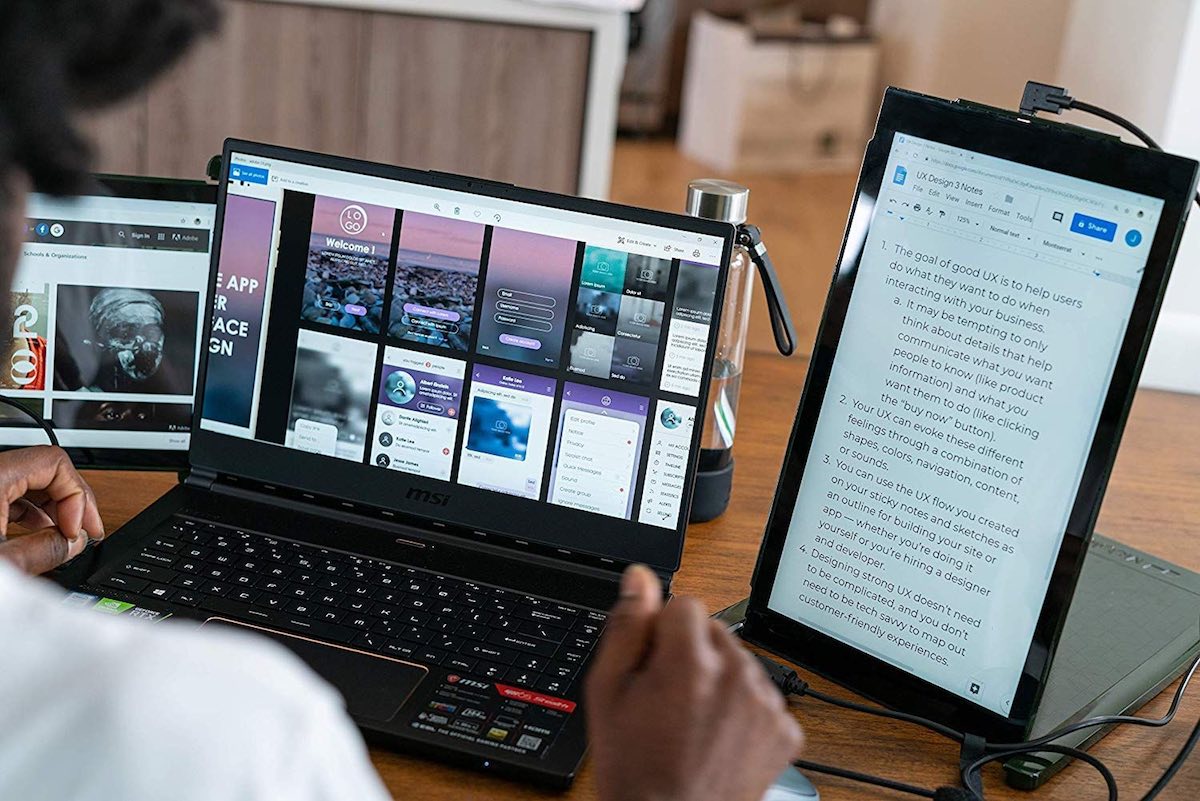 For many entrepreneurs, every second saved is a dollar earned. When time literally is money, making the most of your precious spare minutes is essential to your success. Fortunately, many of today's technological innovations aim to address this reality by increasing productivity and helping traditionally time-consuming tasks take far less effort. If you're looking for creative ways to make the most of your valuable time, we've put together a list of five must-have tech items for the busy, on-the-go jetsetter.
Mobile Pixels DEUX Plus Laptop Monitor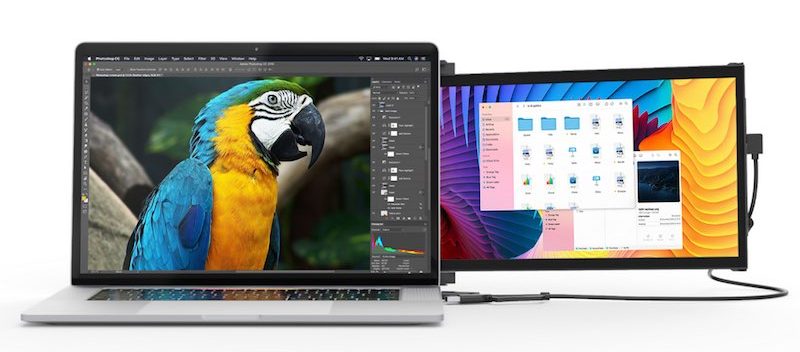 If you're anything like us, there's a good chance you've become accustomed to using a dual monitor setup at your desk. Twice the screen space is certainly a great way to increase your output and get more accomplished. But what happens when you step away from the office and need to work remotely from your personal laptop?
The good people at Mobile Pixels have helped solve this puzzle with their innovative portable dual laptop monitor. The compact DEUX Plus second laptop monitor features a unique magnetic swivel-mount system that attaches an additional screen to the outside of your laptop and allows you to seamlessly extend your desktop to a second high-resolution. A simple USB connection is all that's needed to power the additional computer screen and ensure you're getting the most out of your mobile workstation.
Sit2Go® FlexiSpot All-In-One Desk Bike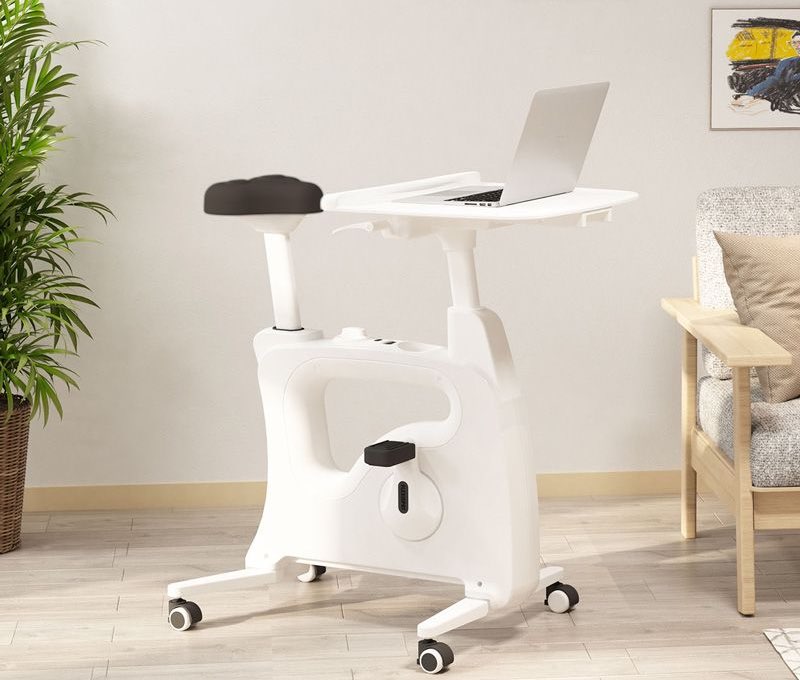 Too busy to find time for the gym? Desk bikes and treadmills have become increasingly popular over the last few years, with growing interest in at-home and office workout options. As crowded gyms are continuing to become less desirable in the post-COVID era, finding a quick and easy way to maintain your healthy lifestyle with minimal downtime is essential to your daily routine.
The FlexiSpot All-In-One Desk Bike includes an integrated desktop surface that's perfectly positioned for your personal laptop so you can increase productivity while also taking your daily duties for a spin. It's the ultimate multi-tasking workout in your preferred location.
Ember Temperature Control Smart Mug 2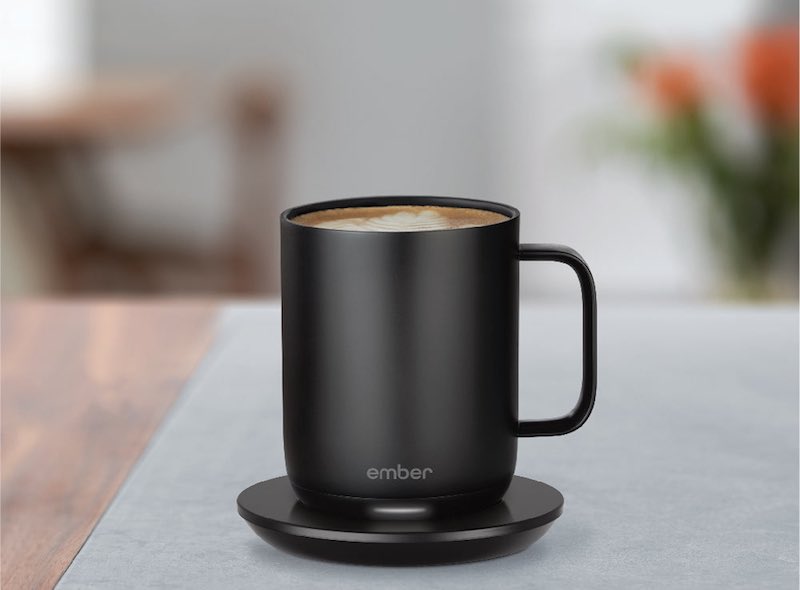 Do you ever find yourself so busy that you don't have a chance to enjoy your favorite morning coffee blend? With the Ember Temperature Control Smart Mug 2 you'll never again have to worry about your cup o' joe getting cold while you take that critical meeting or phone call.
The app-controlled heated mug can keep your morning brew at the ideal temperature to ensure your coffee stays hot and fresh at all times. The mug's integrated rechargeable battery allows you to keep your drink heated for an impressive 1.5 hours even when removed from the included charging coaster. Less trips to the kitchen to reheat your coffee mean more time for tackling your list of to-do's.
X-Chair X4 Elemax Massaging Executive Chair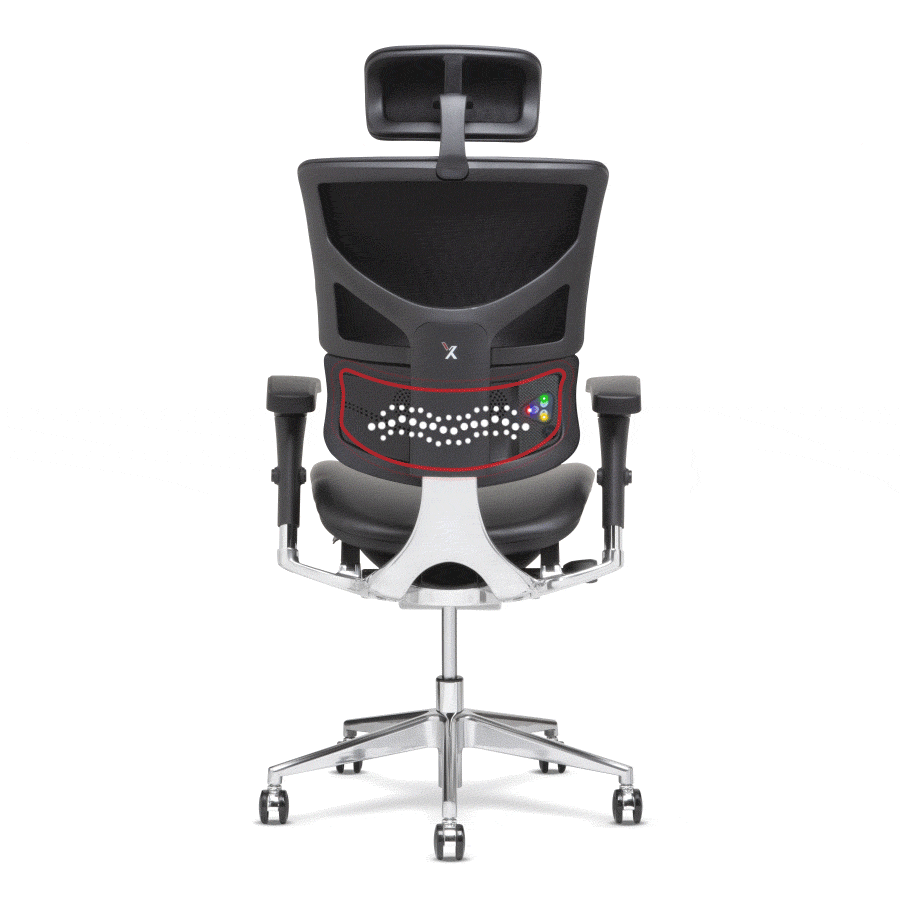 It's undoubtedly one of your office's most important accessories, and most of us know how much an uncomfortable one can affect productivity. Thankfully, the standard office chair is no longer the only option, as breakthroughs in technology are providing better solutions for those of us who spend eight hours a day (or more) sitting in front of a computer.
The X-Chair X4 Leather Exec Chair is likely the most comfortable and ergonomically designed office chair you will ever own. Featuring fully customizable armrests, headrest, and backrest, the hi-tech office chair also offers Dynamic Variable Lumbar (DLV) support and the company's SciFloat Infinite Recline system. Additionally, the X4 Exec Chair can be upgraded to include both heating and cooling massage functions for superior comfort and relaxation in any season. Go ahead, have a seat.
EcoFlow River Modular Portable Power Station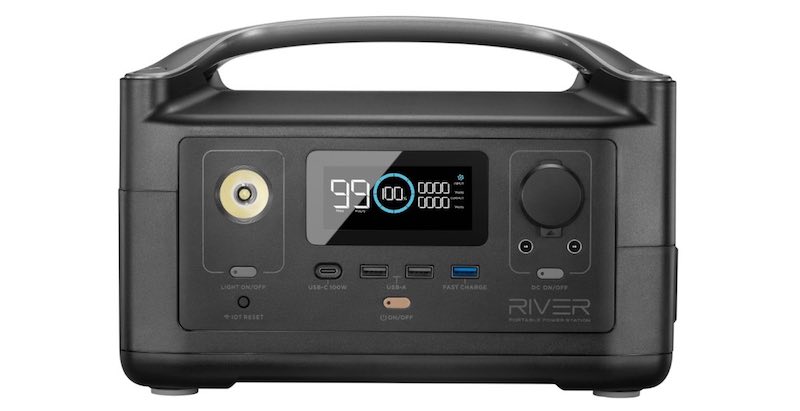 A perfect solution for the business man or woman who is constantly on the move, a portable power station can help significantly increase your workflow by allowing you 24-hour access to your important devices from any location.
Featuring a 600W output and battery capacity of 288Wh, the EcoFlow River's compact design makes it easier than ever to take your work with you. With a surge capacity of 1200W and the ability to recharge from 0-80% in as little as one hour, the EcoFlow River is estimated to provide up to 10 hours of uninterrupted portable power to your laptop on a single charge. Plus, with solar charging capabilities and the option to connect additional external batteries or pair a set of power stations, the EcoFlow River is the perfect solution for empowering the busy mobile jetsetter.