The brilliance of jewelry is not only from a glimmering aesthetic; it lies within. Every piece has a story to tell, and the older the gem, the better the narrative. Whether it's a story of love, wealth, business, or the intricacies of family, these pieces are passed down for generations and share a unique purpose. The familiar phrase "Diamonds are forever" alludes to their timeless and mysterious nature. So it's no wonder many of the most iconic treasures from the earth are of similar quality and value. 
Jewelry can be a symbol of status or simply a work of art. Regardless of what it represents, jewelry brings a moment of intimacy and connection between the giver and the recipient. Jewelry holds value in a way that most earthly possessions are incapable of. Each time it's granted new ownership, an important anecdote is written –  like history repeating itself in a new, unconventional way.  
Let's uncover the relevance of some of the most expensive jewelry of all time. The subtle nuances of these rare gems show there's so much to discover. All it takes is a little patience and the desire to dig deeper. 
Hope Diamond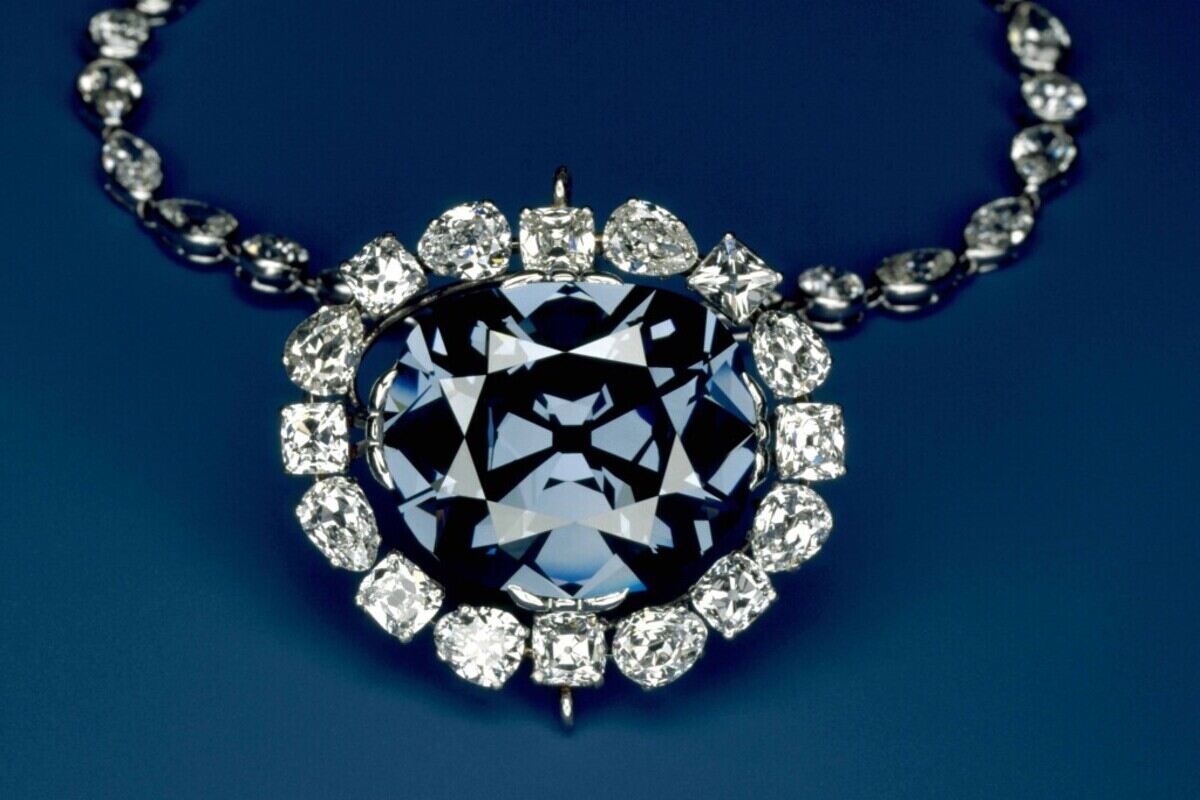 There are very few things in life that grow finer with age, and  diamonds are undoubtedly one of them. The Hope Diamond is most certainly one of the oldest and rarest gems on our list. Most known for its influence in the 1997 film Titanic, this piece inspired the film's "Heart of the Ocean" necklace and imitated its sea-stained effervescence. Shaped like a square with cut corners, this cushion-shaped diamond received its color from trace amounts of boron creating a statement facade that has enticed devotees for centuries.  
Weighing in at just over 45 carats, Hope Diamond  is the largest blue diamond known to exist, and certainly the most expensive, costing about $250 million. It was originally unearthed in India in the mid-17th century and quickly became a royal heirloom when King Louis XIV of France purchased and repurposed it into one of his crown jewels. Cartier bought it in 1910 and, yet again, reimagined the gem into a pendant. It currently lives on display in the Smithsonian National Museum of Natural History in Washington, D.C where it has resided since 1958.  
Heritage in Bloom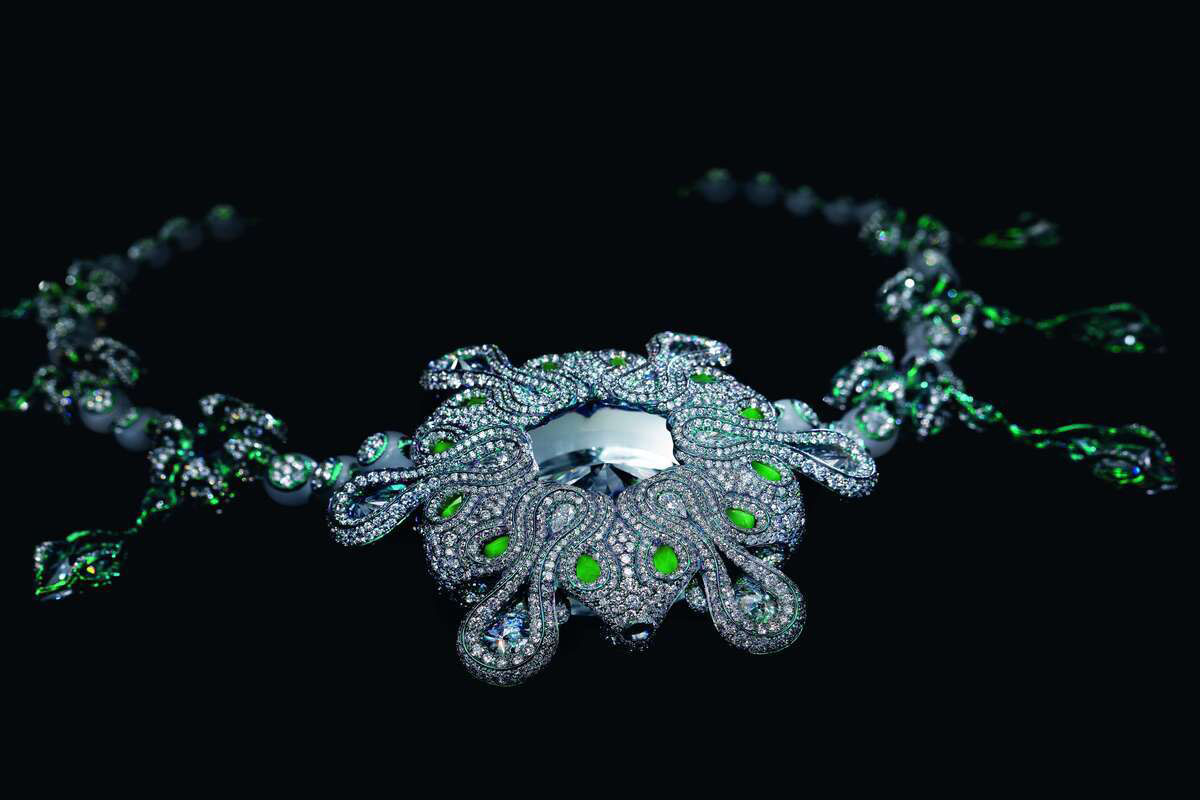 The Heritage in Bloom necklace is also among the world's most valuable gems. The story of this piece centers more around its intentional design than its historical relevance. Masterfully crafted by Chinese artist Wallace Chan, the statement piece incorporates 11,551 diamonds and took 11 months to complete. The result is a breathtaking work of art, valued at $200 million.  
It comprises a colorless diamond that Chan used from a larger diamond known as the Cullinan Heritage. A nod to its intricate and well-thought design, the 104-carat masterpiece is surrounded by "mutton fat" white jade which is said to release negative energy and represents the merge of two separate but equally valued cultures. The Heritage In Bloom can be assembled into 27 unique combinations and is a way to showcase its artful versatility. This substantial piece weighs a remarkable half pound. 
Peacock Brooch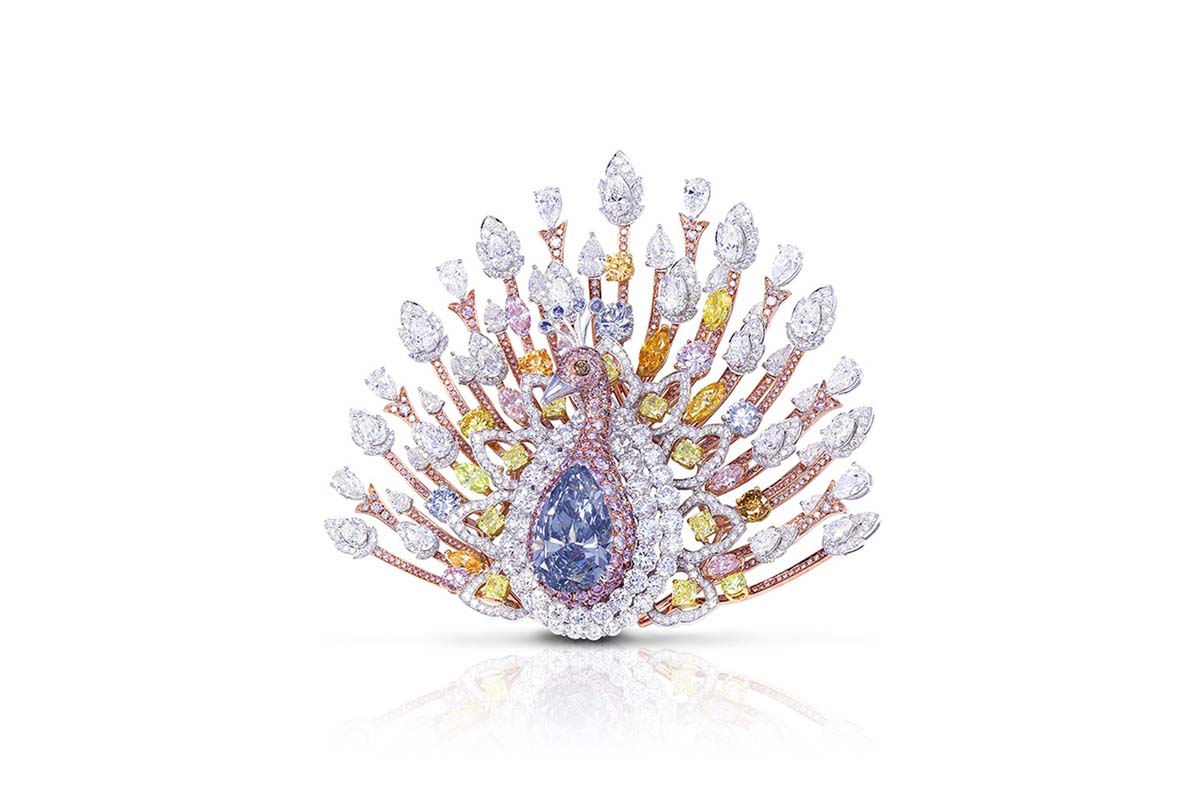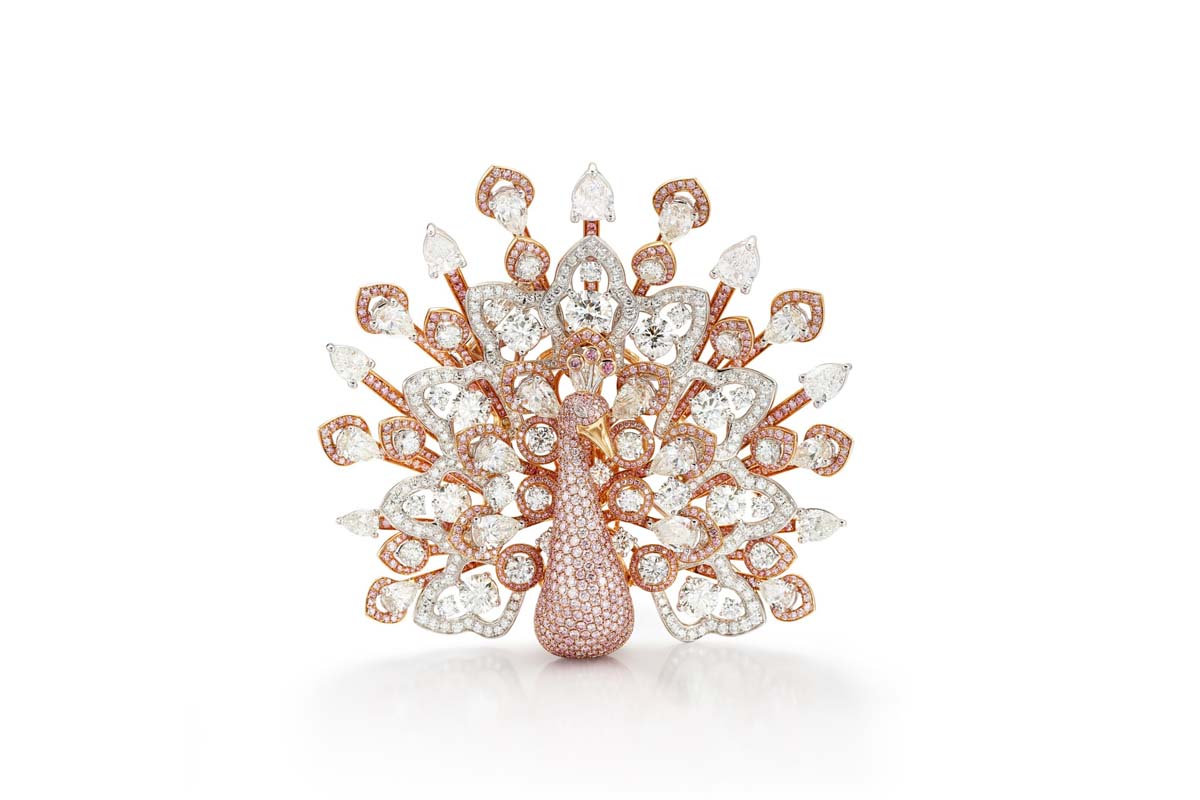 A statement piece for any jewelry collector's playful amusement, the Peacock Brooch comprises 1,305 gemstones including white, yellow, pink, orange, and green diamonds to mimic colorful bird feathers. The signature aspect of the piece is the fancy deep blue diamond at its center, which highlights an elegant pear-shape silhouette and weighs an astonishing 20 carats. This rare adornment was revealed at one of the finest antique shows in the world, Maastricht's TEFAF fair, and has since been recognized historically as a unique and spectacular gem. The creator of this piece was Laurence Graff, founder of Graff Diamonds, who takes the prominent title, 'the king of diamonds'. This gem is not only quirky and eccentric, it has a very high value. The Peacock Brooch is worth $100 million.  
Pink Star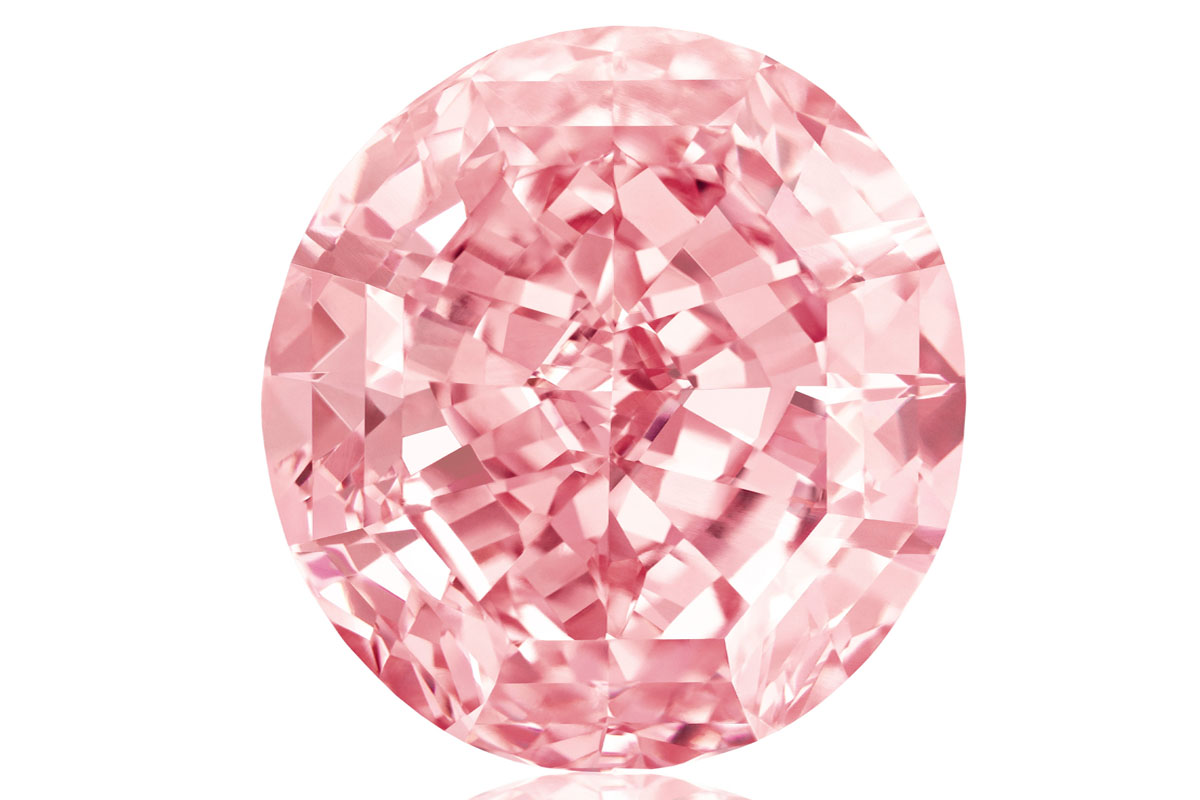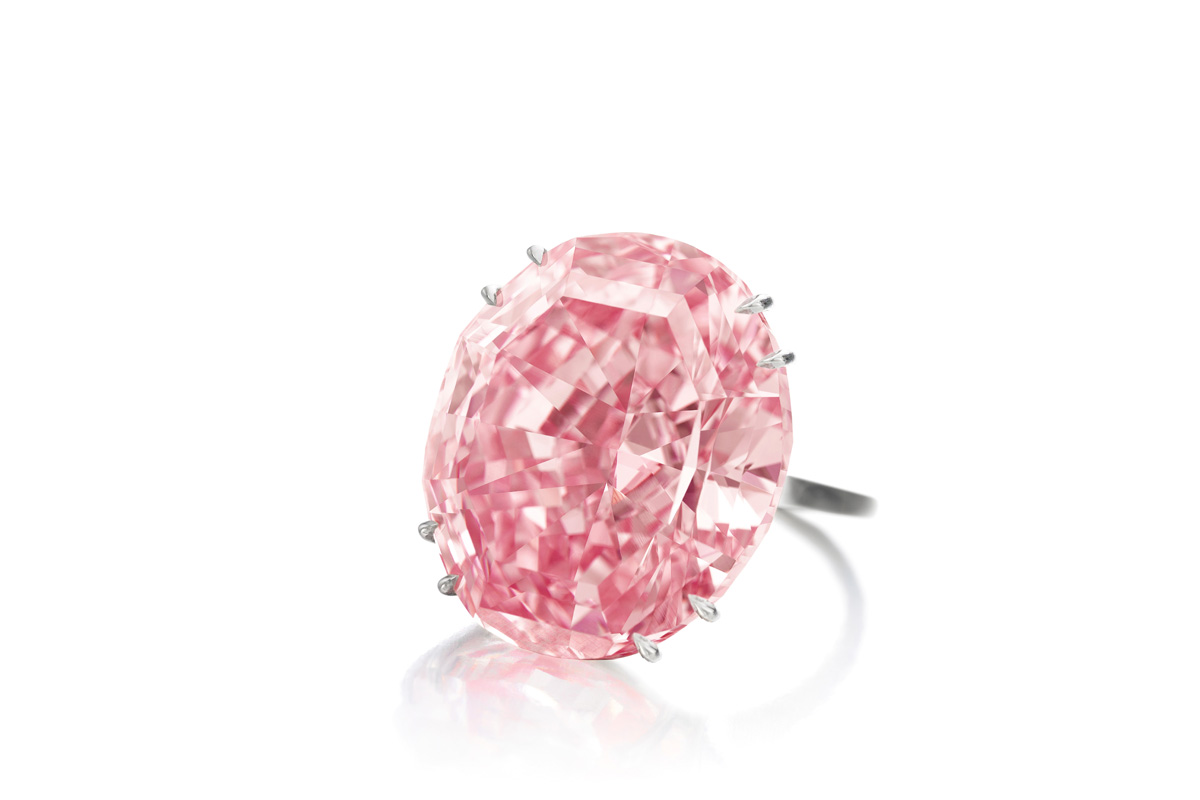 Without a doubt, one of the most coveted natural gemstones on earth is the pink diamond. The Pink Star diamond ring has a feminine and exceedingly royal quality that places it in a category of its own. It sold for an exorbitant $71.2 million in April 2017 at a Hong Kong auction. The 59-carat flawless jewel is said by experts to be the only one like it in terms of quality and size.  It's rare to uncover a pink diamond over 20 carats, and it becomes increasingly more difficult as the earth ages. Most pink diamonds are harvested from a mine in western Australia, which depleted in 2020, so the value of these gems will only rise as less become discoverable. 
Steinmetz diamonds originally purchased the Pink Star where it adopted the moniker, the Steinmetz Pink. As its notoriety and value came to fruition, it was put on display at the Smithsonian for onlookers to revel in its unparalleled beauty. Like many historic pieces, the Pink Star tells an interesting narrative. Sotheby's had to acquire the diamond shortly after an auction in 2013 when the original buyer failed to make payments, and was later purchased in 2017 by the Hong Kong jeweler Chow Tai Fook where it adopted the name it still has today, the CTF Pink. The size and rarity of the gem make it highly desirable and worth the investment to any buyer. 
Blue Moon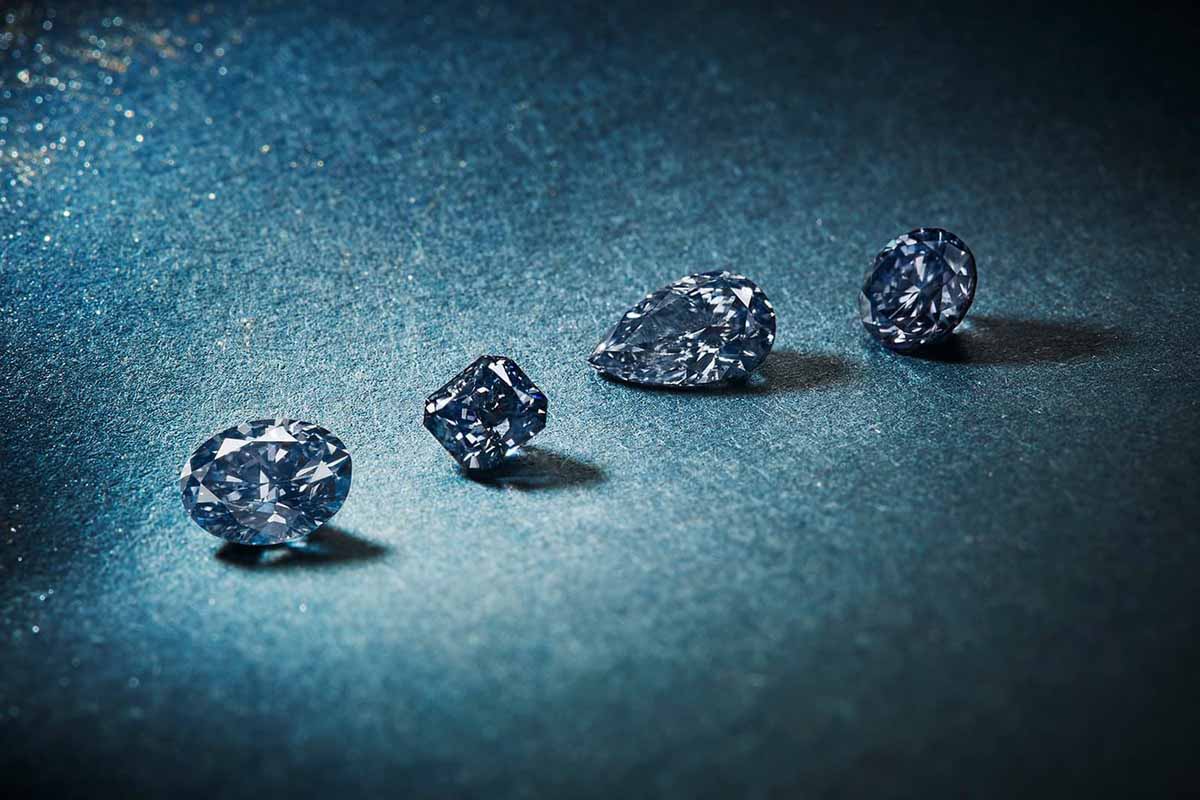 Family heritage and endless love play a part in the story of one of the world's most expensive rings, the Blue Moon. This statement-making  gem sold at a Geneva auction in 2015 for $48.5 million. It held a record at the time, selling for an astonishing $4 million per carat. It was purchased by a private Hong Kong collector, Joseph Lau, who eagerly bestowed the gift to his 7-year-old daughter. He also named it after her, calling it the "Blue Moon of Josephine."  
The 12.03-carat diamond was found in a South African mine in 2014. The raw diamond had a tedious six month preparation process where it was cut and polished to the perfect size and shape. The Blue Moon diamond has no traces of non-crystallized carbon which grants it the official title of flawless, and as such, increases its appeal over time.  
Although raw gems are exquisite, the mastery behind the design of each piece holds even greater value. The influence of luxury brands plays a key role in a gem's notoriety and success. In 1912, Pierre Cartier used his skill to add a contemporary setting to the Hope Diamond to attract a new buyer. Similarly,  Laurence Graff used his keen eye and visual creativity to form a statement piece unlike anything ever made, resulting in the brand's colorful Peacock Brooch. Harry Winston, Mikimoto, and Chopard all have a pristine reputation in the industry as well. They take a similar approach to reimagining fine gems to ensure every piece ever made is a precious gift that forms an unforgettable moment. 
 Repurposing ancient gems takes a piece of an older story, and adds it to a new, untouched creation. A merge of identities, if you will, to reinterpret the tale. Every layer is worth sharing regardless of its past, and it's up to us to uncover the intriguing history.