There is a time and a place for a sleek, sophisticated timepiece. But there is also a demand for mind-blowing, out of this world novelty watches that will make you want to roll up your sleeves a little higher. Luxury watchmakers are having some fun collaborating with other high-end brands to craft the most unique creations that have come to market, just as the Bugatti Chiron Tourbillon from Jacob & Co. we recently reported on. Here are three novelty timepieces we cannot get enough of.
Jacob & Co. Scarface Opera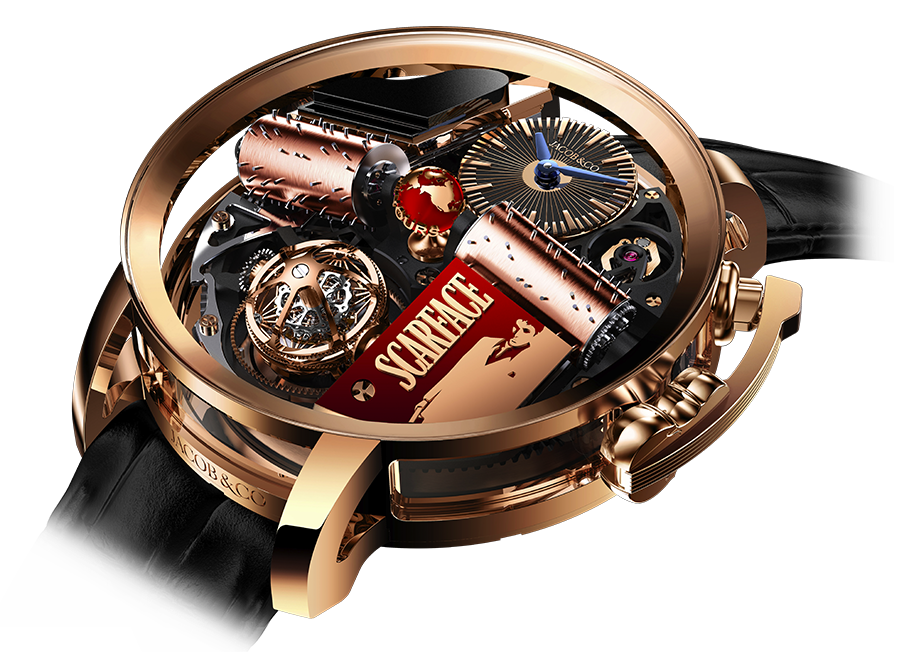 Say hello to your new little friend. Sporting the Scarface Opera from Jacob & Co. will make you feel part gangster, part sophisticate. In collaboration with Universal Pictures, which retains the rights to Scarface and Tony Montana's likeness, Jacob & Co. has crafted a mesmerizing homage to the 1983 gritty crime drama, Scarface. For such a small device, there is a lot going on inside. The 658-piece watch boasts the recognizable promotional poster, a scaled-down grand piano, a center globe reading 'The World is Yours", and two musical box cylinders that play Bolivia.
There are 88 pieces of the 18K rose gold and sapphire version and 88 pieces of the black DLC grade 5 titanium and sapphire Scarface Opera, which is a follow-up to the Jacob & Co. masterpiece — Opera by Jacob & Co. Godfather Musical Watch.
Excalibur The Knights of the Round Table by Roger Dubuis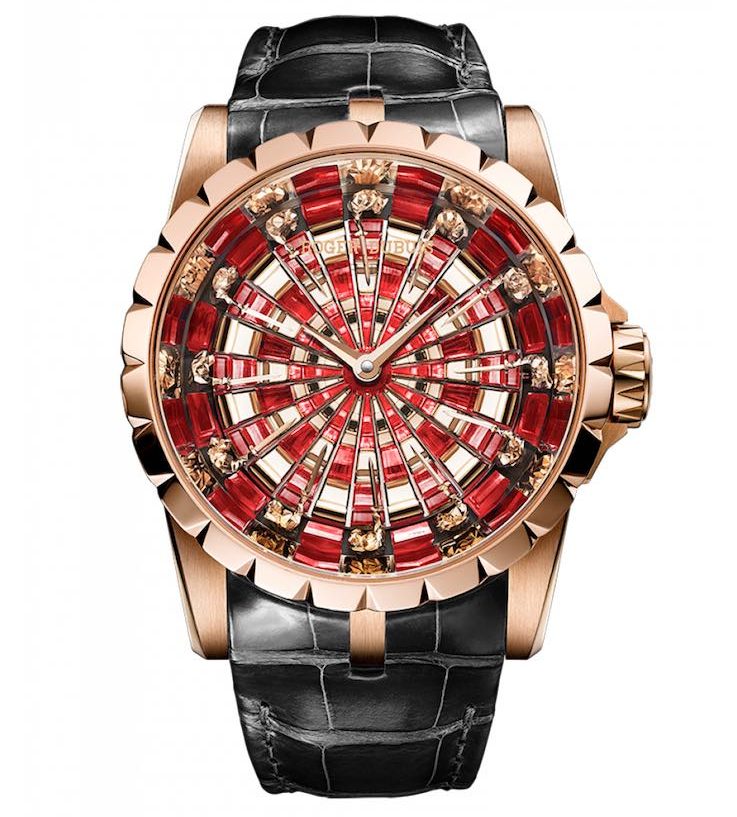 From the Swiss watchmaker, Roger Dubuis, comes a highly exclusive timepiece — Excalibur The Knights of the Round Table. Taking its inspiration from the Arthurian legend, this artful masterpiece features each of the 12 knights of the roundtable represented in miniature 3D form, standing 6.5mm high, and sculpted, engraved, and finished in casted pink gold. Blue or black alligator strap variations are available.
In terms of functionality, the Excalibur benefits from the most current generation of self-winding movements — caliber RD821 — consisting of 172 parts with each face spectacularly hand-finished.
UR-CC1 by Urwerk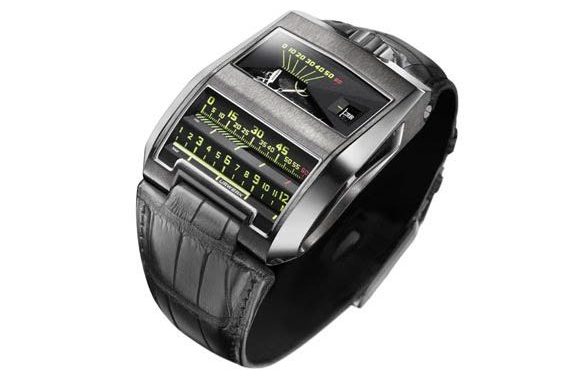 Felix Baumgartner and Martin Frei were united by their shared passion for measuring and portraying time. Urwerk is their way to express their perception of time through pieces that blend tradition with a futuristic vision. In one of their special projects, the UR-CC1, time is represented in a linear fashion and appears as an instrumentation panel featured in classic automobiles. Created as a reflection on the many dimensions of time, the dark and mesmerizing UR-CC1 counts down time by moving linearly. Visit the Urwerk UR-CC1 website for technical details.