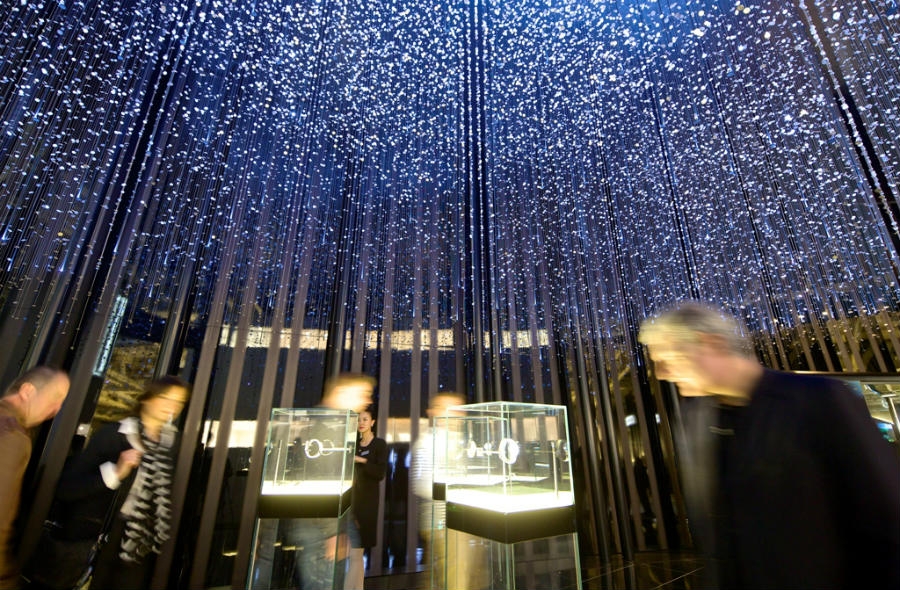 Baselworld, the world's most highly-acclaimed show of watches and jewelry, once again is poised to capture the hearts and minds of everyone who wishes to explore a wide array of opulent timepieces, as well as the most brilliant diamonds, gemstones and pearls on the planet.
At the upcoming Baselworld 2015 on March 19-26, the crème de la crème will be showcased.
Since time immemorial, watches have been synonymous with lifestyle and emotions. Similarly, precious stones have always fascinated people from all walks of life, and Baselworld is truly the hub of the watch and jewelry industry. Dealers from all corners of the globe flock here to take the pulse of the marketplace and conduct business like nowhere else.
As the microcosm of the industry, Baselworld is the focal point where all players showcase their creations and innovations. The annual show attracts everyone from designers and purchasers to global media to consumers who wish to feel the pulse of this fascinating world, be inspired and share in a truly amazing experience.
This is an annual event where approximately 1,500 exhibitors (we preview a few of them on the next page), including all of the leading brands from over 40 countries, first showcase their innovations. Additionally, Baselworld continually draws major media interest from all around the globe and remains one of the best-covered events in the world. Last year alone, this unique show attracted approximately 4,000 accredited journalists from over 70 countries.
For the watch and jewelry enthusiast, Baselworld is an amazing event — for the professional, missing Baselworld is akin to visiting Paris without seeing the Eiffel Tower.