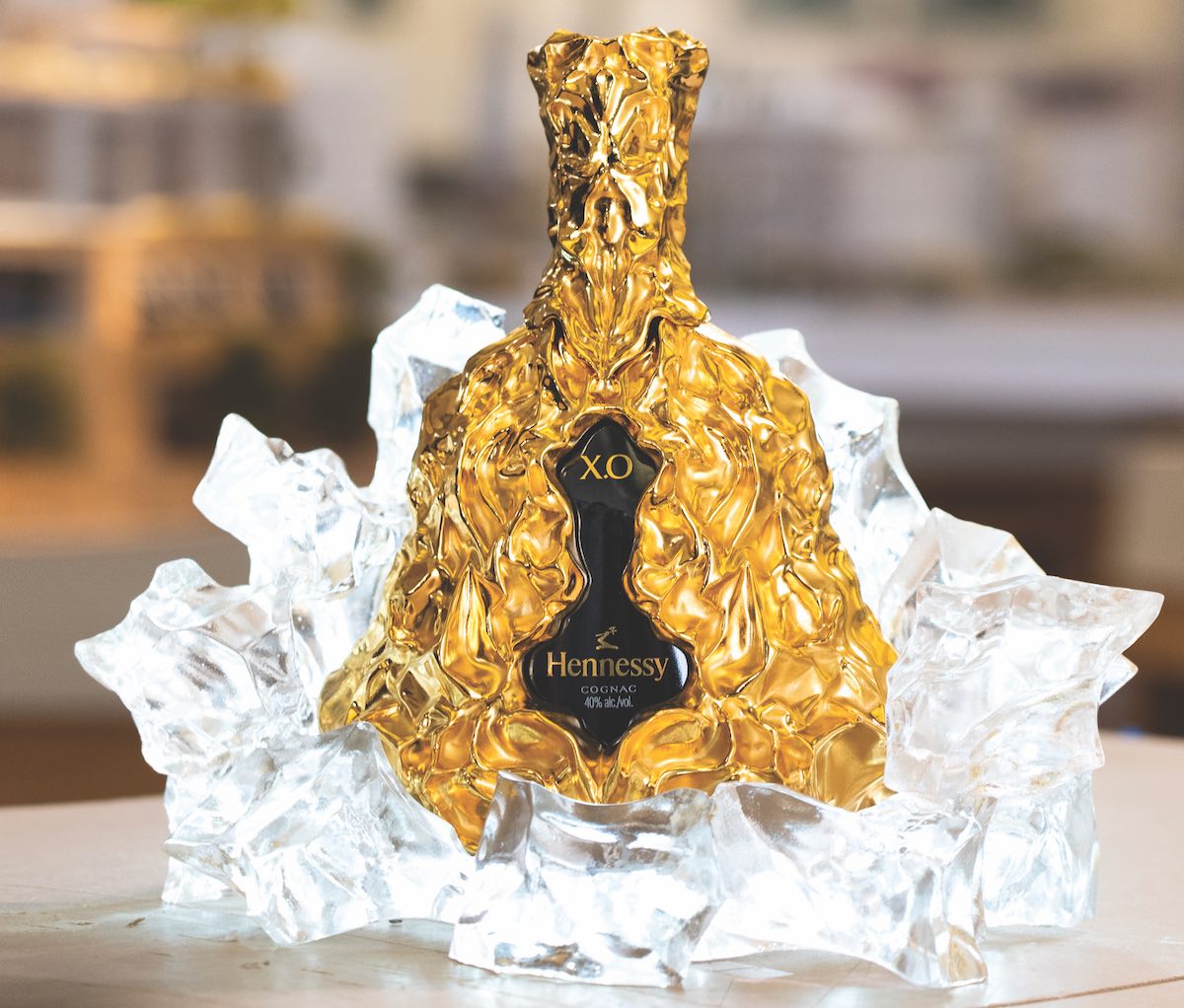 Visionary and world-renowned architect Frank Gehry is a legend of our modern era. His design philosophy relates to art, humanity, and time as he sets out to enlighten and enrich the human experience. Gehry's approach to architecture leads with the desire to elicit feelings and emotions from his works, while simultaneously pushing the boundaries of expectation as he opens the doors of reinterpretation of the classics. With an evocative approach, Gehry still honors and respects the surrounding environment and cultural heritage of all his works, from massive structures, like the Guggenheim Museum Bilbao, Walt Disney Concert Hall, and The Foundation Louis Vuitton, to small-scale projects like high-end spirit decanters and exclusive jewelry by Tiffany and Co.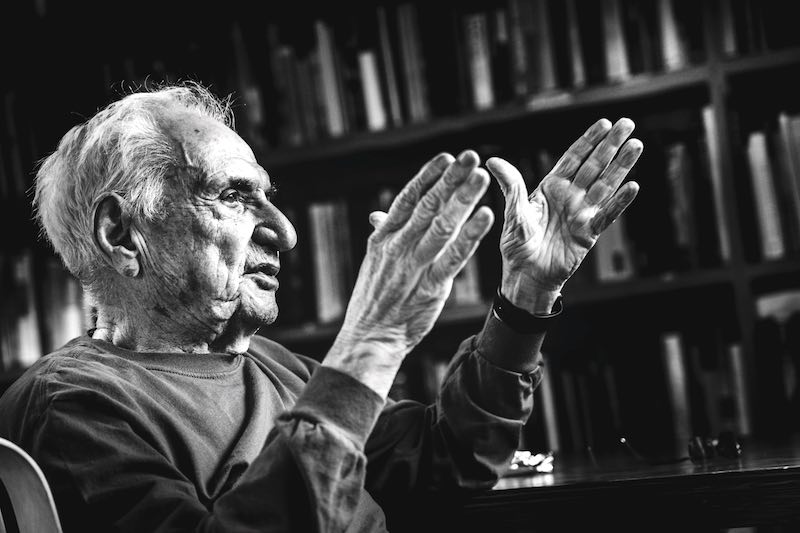 The Hennessy Maison has a longstanding appreciation of both traditional and unconventional design when it comes to artist collaborations. Last year, the cognac house partnered with contemporary graffiti artist Felipe Pantone who worked with illusionism to create everchanging configurable art for the V.S. Collector's Edition. Also in 2019, sculptor Arik Levy crafted an exquisitely designed crystal decanter and service ensemble for Paradis Impérial that evoked a sensory experience of elegance and emotion.
In their latest collaboration, Hennessy asked Gehry to reinterpret and recreate the Hennessy X.O decanter in celebration of the blend's 150th anniversary. When the Pritzker Prize-winning architect traveled to Cognac to get a visual history of the Maison and the bottles that came before, he gained a new perspective and appreciation for the centuries of hands-on personal involvement. "I know great wineries, and this is another level," said Gehry about the precise art of distillation and selection. "It's not hocus pocus. It is very beautiful. It's like a very solid commitment to do something special."
This hands-on personal approach, emotional commitment, and storied history led Gehry on a journey to honor the past while celebrating Hennessy's innovation and commitment to the future. For the design of the X.O decanter, Gehry drew inspiration from the Charente River that runs through the Hennessy Maison, along with the chalky soil that nourishes the vines to thrive.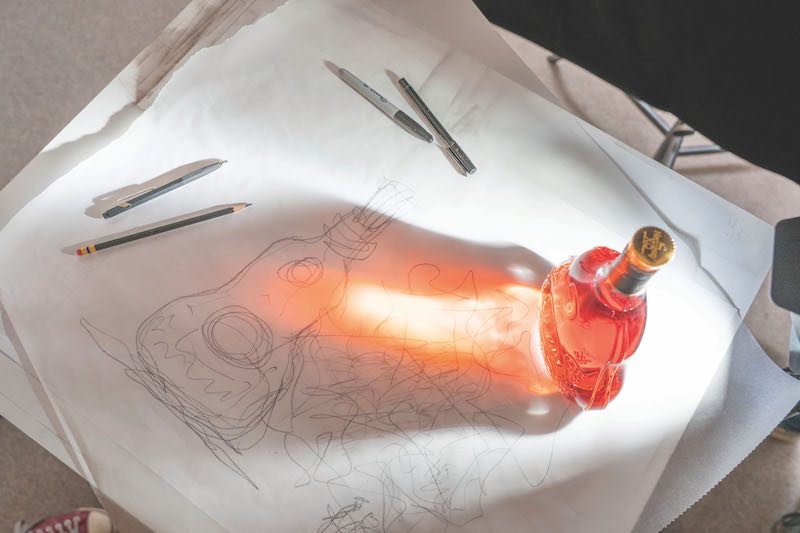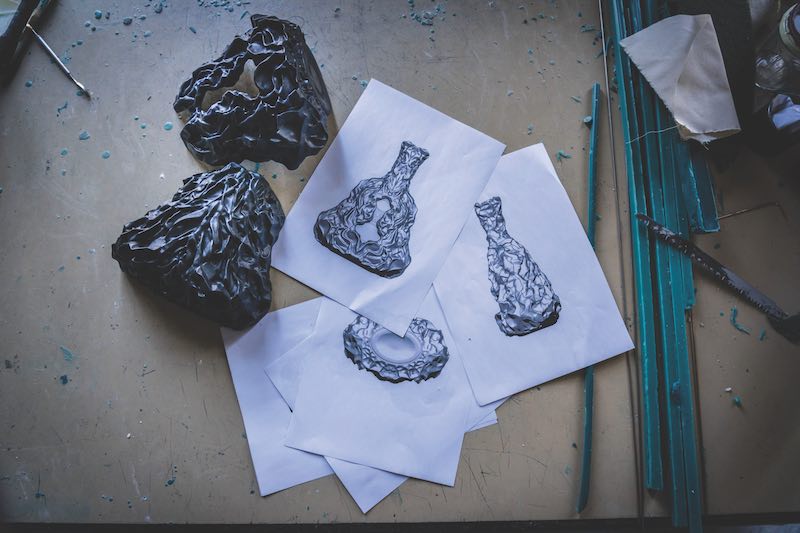 With both audaciousness and thoughtful discipline, Gehry captures movement, energy, and light with the design of the exclusive Hennessy X.O x Frank Gehry Masterpiece. It was important to the architect for every detail to be handmade in order to personify the handcrafted quality of Hennessy X.O. He and his team meticulously developed the cast metal mold to form the 24-carat gold-dipped bronze cover. Along with manipulating the decanter design, Gehry added a striking fractured-glass glorifier, used to showcase the vessel, and a brass and gold fusil, to reflect the cellar master's ritual of extracting a small portion of the cognac to taste.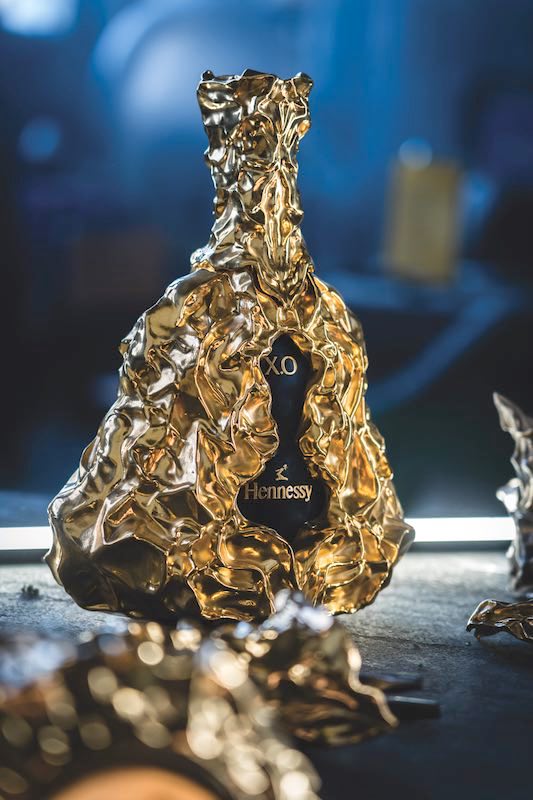 To Gehry, the actual masterpiece is the X.O (extra old) liquid 'gold' inside the bottle that was first blended 150 years ago. "I wanted to bring it [the cognac] to life, and so I took inspiration from its birthplace and used the crumpling effect of the material that gives it a feeling of movement," he said. "The materials I've chosen catch the light and make this a really beautiful object on its own, but then you realize it is a bottle of Hennessy X.O." Yet the artistry does not stop there. In true Gehry fashion, the packaging for this $17,000 bottle of cognac pays homage to the work he did with corrugated cardboard furniture in the 1970s. This case creates a 3D effect that truly elevates the entire design to the next level.
To further celebrate the milestone, Hennessy presented "A World Odyssey," a spectacular event hosted in Cognac along the Charente River. Here Cai Gui-Qiang composed a colorful fireworks display titled 'The Birth of Tragedy,' where he honored the human spirit that embraces and rejoices in life's harmony with nature, while simultaneously acknowledging the pain life can impart. In the demonstration, 20,000 shots of fireworks were launched from 150 floating oak barrels to carry a message of resilience and optimism. The Hennessy X.O Frank Gehry Masterpiece was unveiled at this event on September 25, 2020, in France.
With Hennessy X.O, connoisseurs can enjoy a multisensorial experience that takes each person on their own journey through sweetness, warmth, heat, a chocolate lull, spicy edge, wood notes, and, finally, a long, oaky finish that eighth generation master blender, Renaud Fillioux de Gironde, describes as "creating 'an infinite echo' of the subtleties of each flavor and the complexity of Hennessy X.O's blending and long aging process."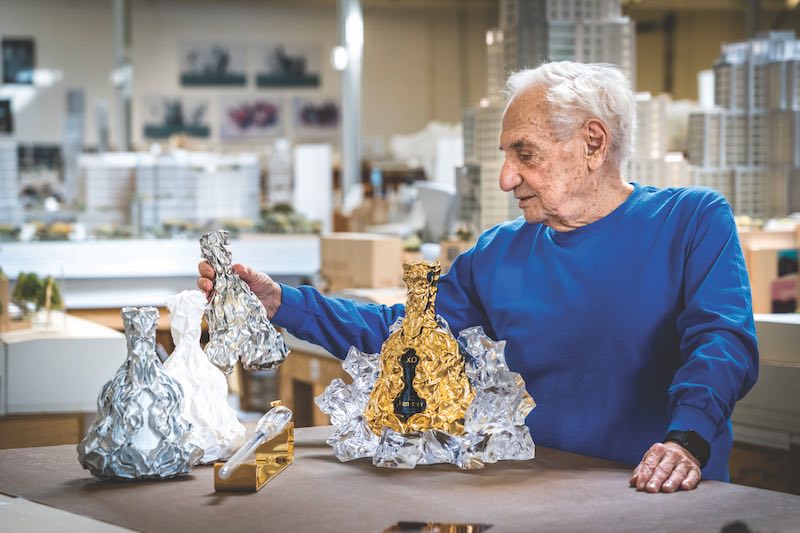 150 individually numbered decanters with Gehry's signature will be auctioned to support Unfinished Business, a new charitable initiative that provides immediate relief and long-term support to Black, Asian, and Latinx small-business owners who have struggled through the coronavirus pandemic. For more information visit Hennessy.com.
A wider release of the limited-edition Hennessy X.O Frank Gehry-designed decanters will launch worldwide in the future to further celebrate the 150th anniversary of one of Hennessy's oldest blends.