Hennessy recently wrapped up a global celebration of its 250-year anniversary — a remarkable adventure that has spanned eight generations.
Covering five continents, the Hennessy 250 Tour was an occasion for Maison Hennessy to pay tribute to all of those who, both past and present, have helped forge the Hennessy brand's success.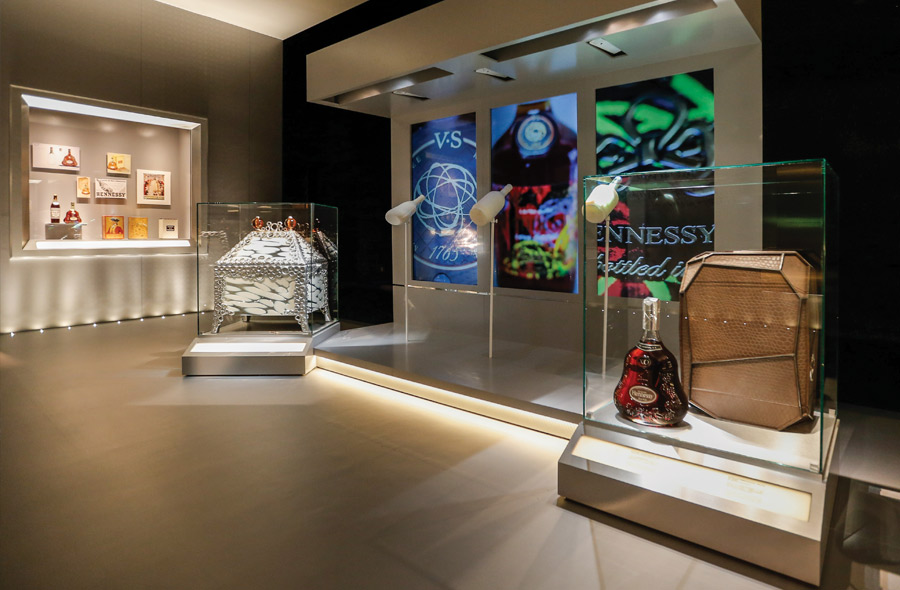 Hennessy 250 Collector Blend
In tandem with the announcement of the Hennessy 250 Tour, Yann Fillioux, the Maison's Master Blender, presented the Hennessy 250 Collector Blend. Over the past four years, in the hush of their secretive room, Fillioux and his Comité de Dégustation ("Tasting Committee") have been preparing for this moment. This is an expression of absolute perfectionism, and a tribute from the present members of the Comité to their predecessors. The team has been selecting eau-de-vie (a clear, colorless fruit brandy that is produced by means of fermentation and double distillation) from amongst the ones Fillioux has carefully chosen and matured throughout his 50-year presence in the Maison. In order to prepare the Hennessy 250 Collector Blend, these eaux-de-vie were aged in 250 handmade, specially-commissioned barrels of Limousin oak, each containing 250 liters. Prior to that, they were aged in barrels for at least ten years under the most optimum conditions (in an aging cellar near the banks of the Charente), and in a mild, humid atmosphere. Temperate and oceanic — the epitome of controlled balance.
In anticipation of celebrating the completion of this milestone and world tour, I arrived in Paris and was immediately whisked off to Shangri-La Hotel, a stunning property that has been impeccably restored to its original glory as the former home of Napoleon Bonaparte's grandnephew, Prince Roland Bonaparte. Located on the seventh floor, La Suite Shangri-La offers a sprawling 2,360 square feet of pure luxury, including a private terrace that spans almost 1,100 square-feet. This jewel in the crown of Shangri-La, is nestled atop this historic mansion and overlooks Paris and its monuments. Panoramic bay windows in every room offer views of bridges, the Eiffel Tower, the river Seine, and the Grand Palais. Being adjacent to Gustave Eiffel's home, whose company designed and built his namesake tower, is just one more reason to hang your beret for a stay of any length.
After settling in and strolling the streets of Paris for the afternoon, I readied for a cocktail party off of the hotel's elegant lobby which was attended by Hennessy Chairman & CEO Bernard Peillon, International Ambassador Maurice Hennessy, Art Curator Herve Mikaeloff, Hennessy Heritage Director Raphael Gerard, and the Hennessy 250 artists. After a tasting of the divine Hennessy 250 Collector Blend — which in my opinion is one of the finest ever — it was off to the Hennessy 250 Dinner at Paris Museum of Modern Art, set amidst Warhol Unlimited, the first presentation in Europe of "Shadows" (1978 to 1979) in its entirety.
The following morning brought us in search of more culture and beauty as we explored the brilliance of Foundation Louis Vuitton through a private, curated visit. Housed in a truly spectacular Frank Gehry designed building, Foundation Louis Vuitton is committed to contemporary art and making it accessible to as many as possible. After lunch at the onsite restaurant, Le Frank, it was off to the stunning Grand Palais for FIAC (Foire Internationale d'Art Contemporain) – one of the most prestigious contemporary art fairs worldwide, where we took in a vast array of 175 exhibitors before getting on a train headed to the beautiful region of Cognac.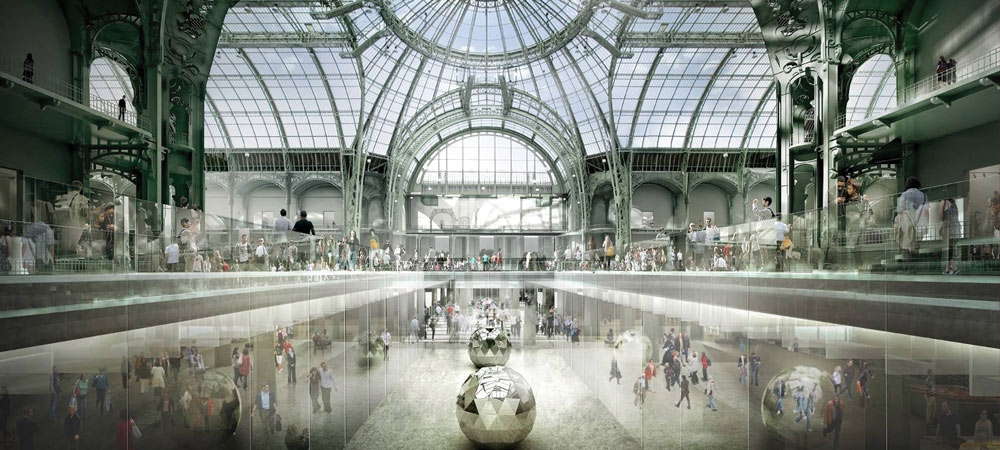 As a house guest, arriving at Hennessy's private estate, Le Château de Bagnolet, was nothing short of spectacular. Built in 1810, it became the property of the Hennessy family in 1840. Privileged guests from all around the globe are welcomed each year to its elegant reception rooms imbued with history, where the French "art de vivre" reigns supreme. Situated on the banks of the Charente River, close to the town of Cognac, Le Château de Bagnolet is one of the most magnificent estates in the region and the history of this exceptional property is inextricably linked with that of Maison Hennessy.
I seemed to step back in time with an elegant estate dinner with Yann Fillioux and Marucie Hennessy, and after a restful night's sleep, we departed in the morning to explore the depths of Hennessy's storied history.
Hennessy Ambassador Fabien Levieux gave us a detailed overview of the vineyards as we toured Hennessy's Le Peu Distillery located in the heart of Cognac's Grande Champagne region. This is one of the three traditional Charentais distilleries belonging to and operated by Hennessy. It is here, in something akin to a test laboratory, that partner distillers and Hennessy professionals analyze the wine from the recently harvested grapes, trying to capture and understand the vintage to adjust the parameters of distillation. As characteristics vary from year-to-year, specific expertise is called on for each "terroir" and each year.
Next we visited the Founder's Cellar where some of Hennessy's oldest and unique eau-de-vie is stored. This cellar, built in 1774, was acquired by the Maison in 1850 to serve as an aging cellar. Today it is the oldest of the Maison's cellars and holds its greatest treasures including eau-de-vie dating back to the year 1800, which are preserved in demijohns.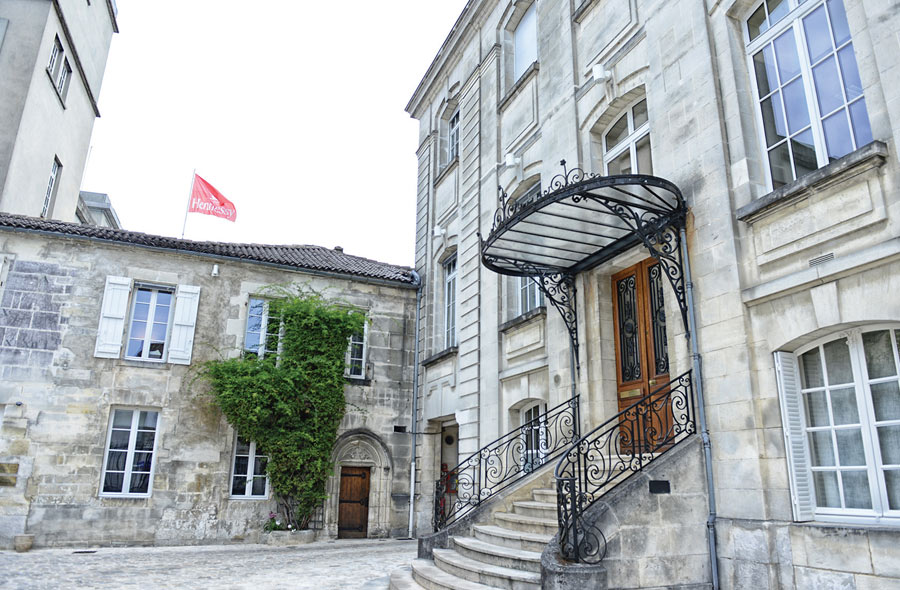 Visiting the Hennessy archives was a fascinating education and spoke to the truly extensive history that encompasses millions of documents and a vast collection of cognac, and was highlighted by interesting insights from Hennessy Maison Ambassador and member of the Hennessey Tasting Committee, Renaud de Gironde. Our final stop was a cognac tasting at Rue de la Richonne which is located on the shores of the Charente, and dates back to the eighteenth century. Six tasting experts of the Comité de Dégustation, meet every morning at 11:00 am under the direction of the Master Blender and Taster — a process that is not duplicated anywhere in the world. Each expert represents a facet of the art of producing a Cognac eau-de-vie. It is from this location in the heart of Cognac, that Hennessy's influence radiates around the world, much to the delight of millions of people, spanning 120 countries.
Today, Hennessy is the number one selling cognac in the world and produces a wide array of high quality options that delight people from all walks of life. Their story and brand is one that continues to evolve and their masterful creations of ultra-premium cognac are sure to inspire many generations to come. Hennessy.com