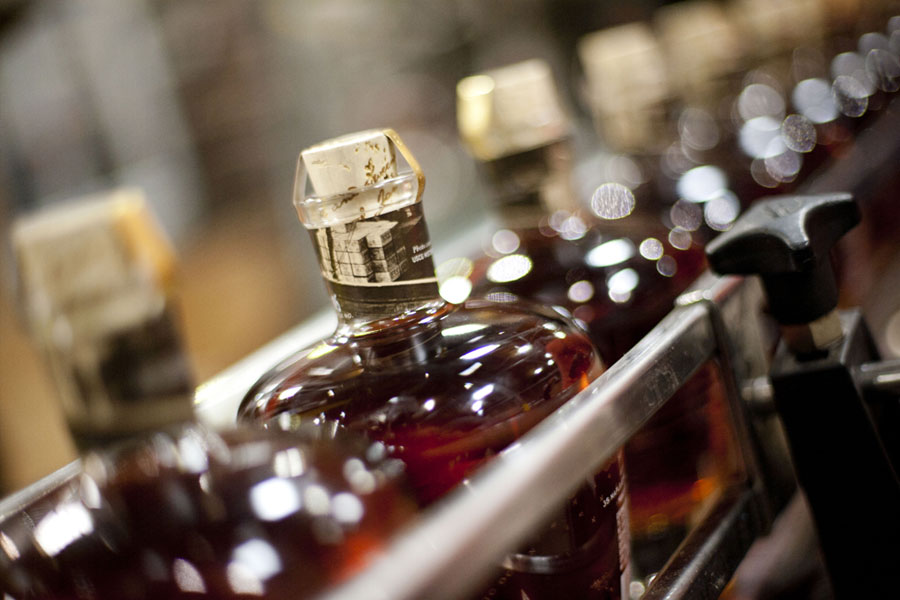 Named for a wooden schooner that was best known for smuggling rum from the Caribbean to the United States during Prohibition, Kirk and Sweeney 23-year-old rum has a history as rich as what graces the inside of its eye-catching bottle.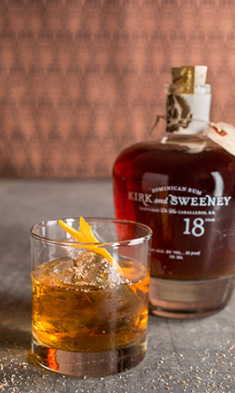 Delivered in a beautiful vessel that allows the copper color to shine through, this extremely complex spirit delivers a rainbow of unique flavors. Vanilla, caramel, cocoa butter, fudge, and toffee are just the beginning of an incredibly satisfying experience. On the other side, it is a peppery finish with hints of espresso, honey, sherry, and leather that make this an exquisite choice for a neat sipping rum. With that said, mixing is by no means off limits. We simply loved using this stellar spirit in The Stowaway!
The Stowaway:
1.5 oz. Kirk & Sweeney 18yr Rum
.25 oz. Tempus Fugit Créme de Cacao
3 Dashes Angostura Bitters
Combine all ingredients into a mixing glass. Stir and strain into a rocks glass filled with fresh ice. Garnish with grated nutmeg and burn the oils of an orange twist over the cocktail.
Lovingly crafted in the Dominican Republic from raw sugarcane, the rum is then patiently aged for 23 years in American oak casks. The results of this process show up in mouth-watering aromas of dried fruit, caramel and that which can only be described as aromas you would find early morning in your favorite bakery.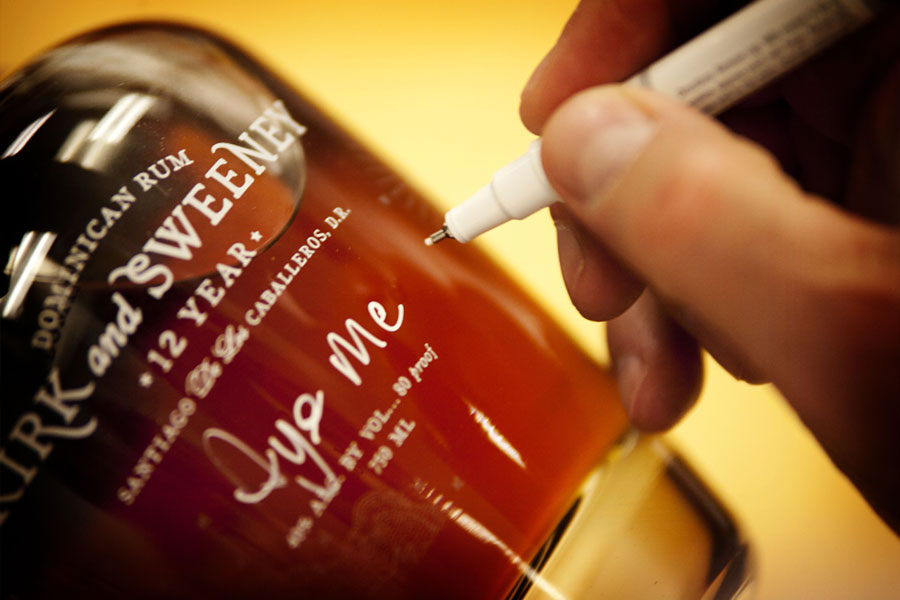 Adding to its interesting history, in 1924, the namesake wooden schooner was seized off the coast of New York with a massive amount of rum aboard. It was subsequently re-named "Chase" and was pressed into duty as a Coast Guard trainer, serving until the late 1940's when it was ultimately retired and salvaged.
Keeping in line with the theme of rum smuggling, an antique nautical map of the main east coast route is silk screened around the bottle. The neck is then wrapped with antique nautical rope and the raised cork was inspired by the short 18th-century onion bottles. These 'glass onions' were large hand-blown glass bottles used aboard sailing ships to hold wine, brandy, or in this case rum. For increased stability on rough seas, the bottles were fashioned with a wide-bottom shape to prevent toppling, thus making the bottles look somewhat onion-shaped.
Kirk and Sweeney 23-year-old was given an extremely impressive 97 points by Tasting Panel Magazine who stated "Scents of deep, rich dark chocolate and citrus-kissed figs make this dark copper vixen intriguing from the start. Sweet coffee beans, roasted with honey and hazelnuts are sinewy and melt on the tongue. A nectar of sherried peach and brown-sugared orange peel get zingy with a breath of white pepper. Warm and sensuous to the finish."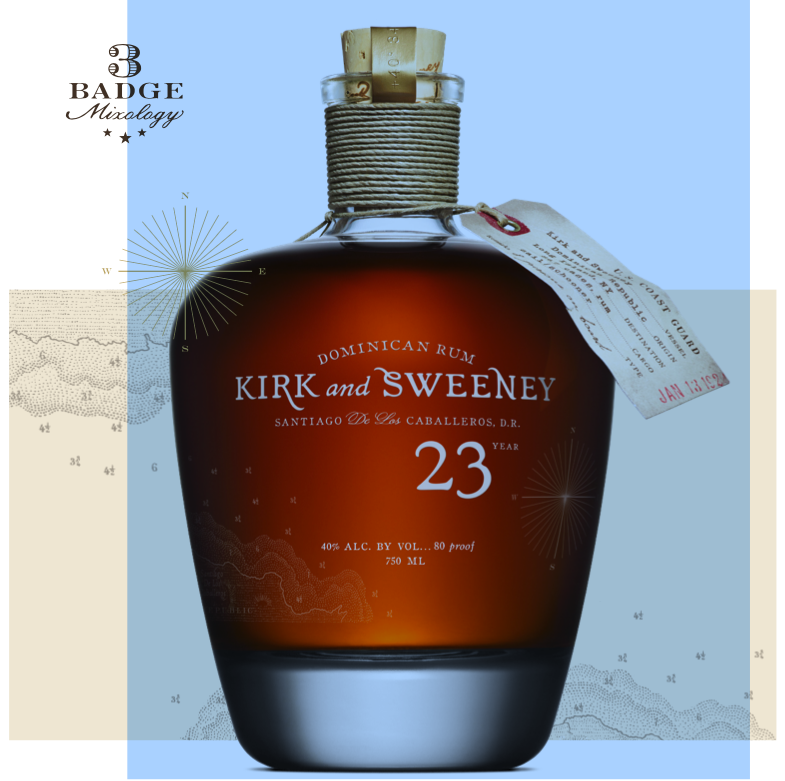 Developed under the care of California-based 3 Badge Beverage Company, the 23-year-old offering is rightfully getting rave reviews. This comes after stellar success with both the 12-year-old and 18-year-old options.
All in all, this is one extremely fine rum and one that has landed squarely atop the heap of ultra-premium spirits. Rum connoisseurs across the board all seem to be in agreement—this is a rum that is well worth pursuing and one that should most certainly land on your "must try" list.