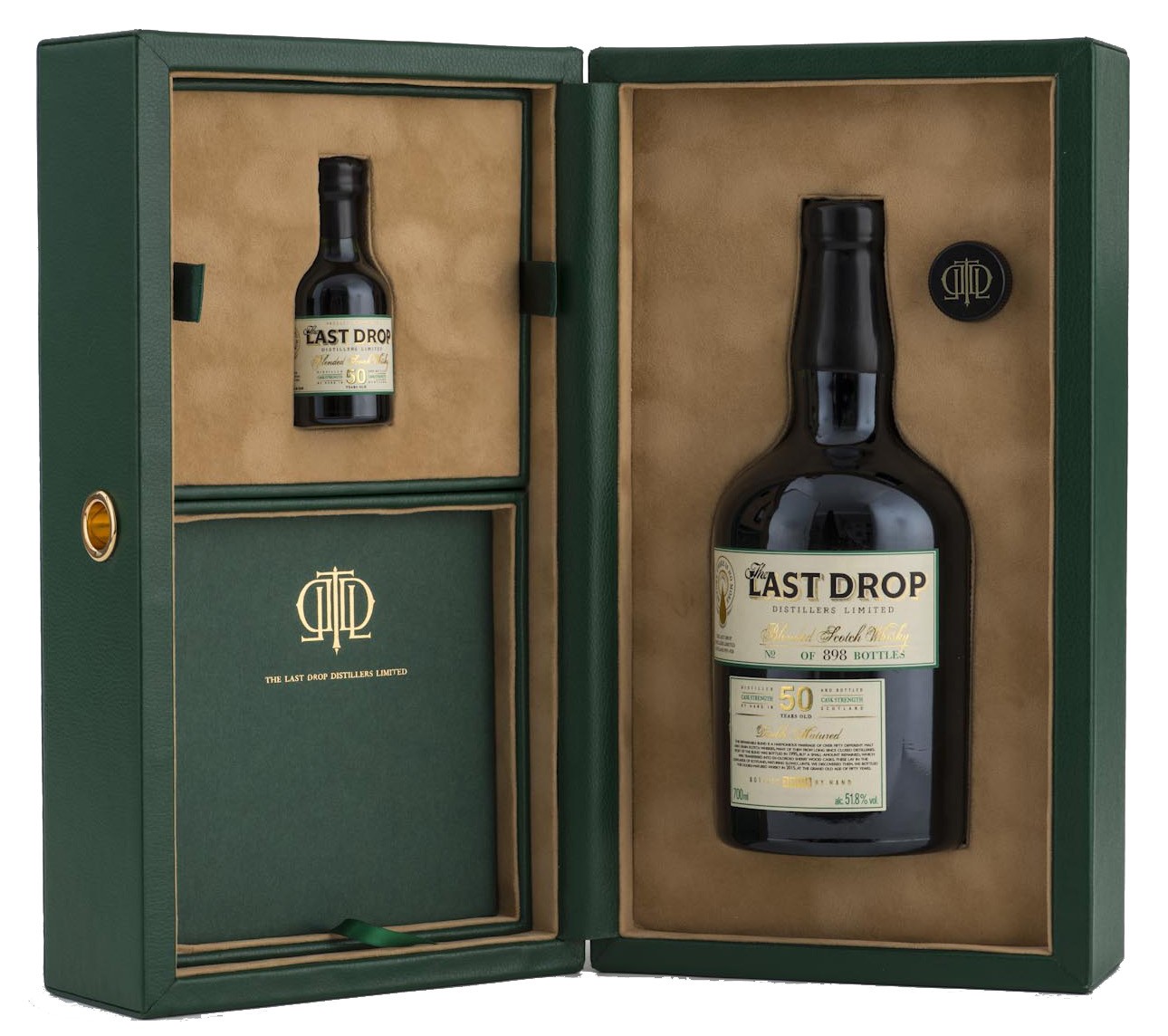 A rare example of the finest blended whisky at its very peak…
The makers of The Last Drop launched their company with a unique vision: to seek out rare casks of old and exceptional spirits in search of something truly wonderful to offer discriminating fans of ultra-premium whisky. Built upon the premise that there must be some hidden parcels of old whiskies stored in the back of old and distant warehouses which are jewels waiting to be discovered, they set about on a journey that has delighted loyal fans across the globe.
They initially scoured the highlands and lowlands of Scotland and ultimately came across a number of interesting parcels of old whisky — most of which unfortunately did not measure up to the high standards set for The Last Drop. And then it happened. In the back of the Auchentoshan cellars near Glasgow they made their first discovery: three barrels of a most amazing whisky. What followed was a 1960 release and subsequent 1347 bottles offered to the world. This was the beginning of a journey that The Last Drop Distillers continue to this day with a laser-focused goal: to deliver unparalleled whisky to its discerning customers.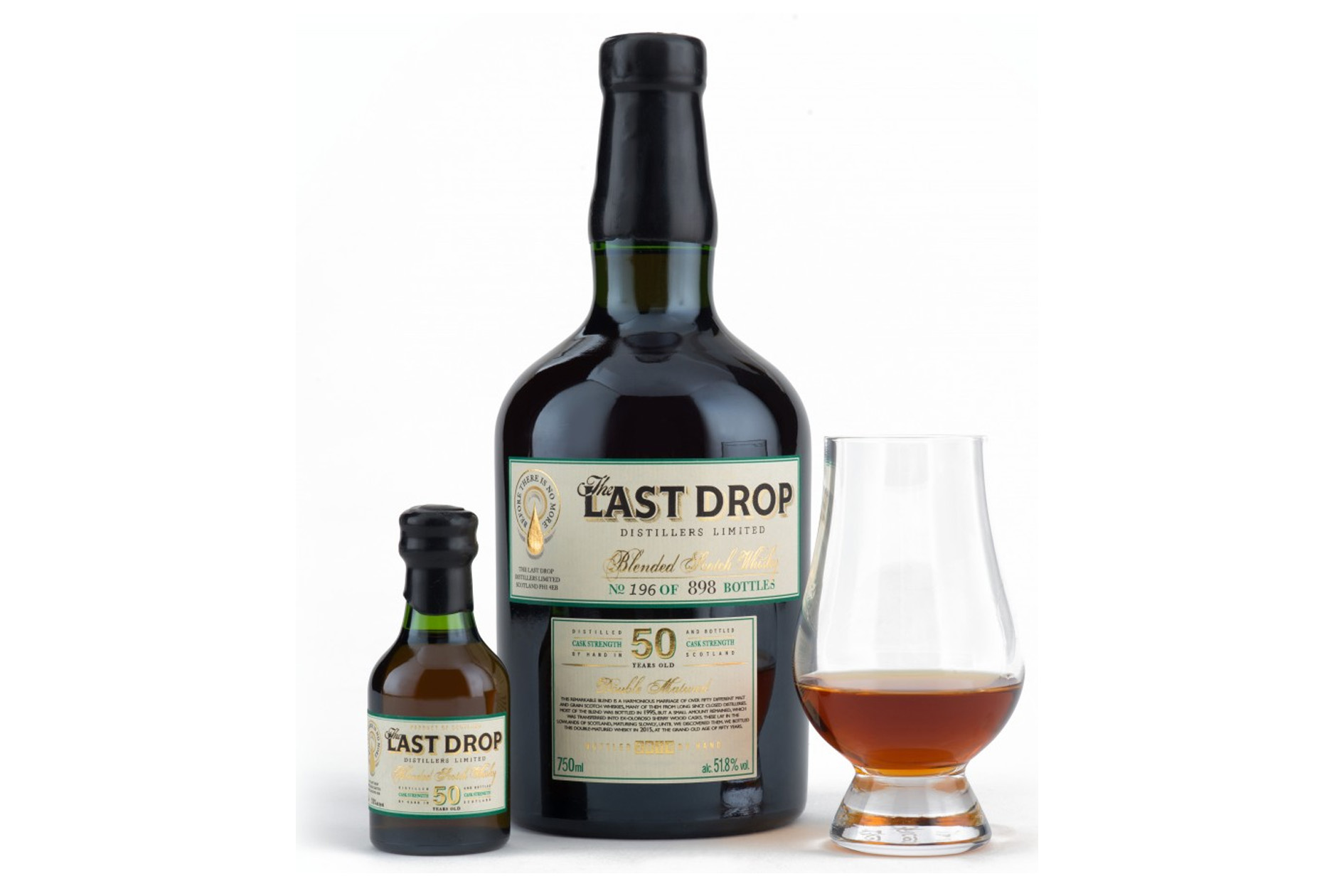 Recently, I had the distinct pleasure of imbibing their latest offering, The Last Drop 50 Year Old Double Matured Blended Scotch Whisky. This elegant and complex whisky was initially blended from more than fifty different scotches, and is a superb example of this distinctive brand. Initially, it was first blended in 1995 as a premium, 30 year-old blend for the burgeoning Asian market, and refilled into Bourbon wood for marrying. Once the initial bottling had been completed, a small and precious remnant was transferred into seven Spanish Hogshead casks that had previously held Oloroso sherry, and then returned to a traditional maturation warehouse in the Lowlands of Scotland. There it began its second maturation, which lasted for a period of over 20 years, until it was bottled it at its peak in late 2015. With only 898 bottles in existence, each bottle of this world-class spirit has been meticulously wax-dipped by hand, and is presented in a beautiful, forest green leather case.
An extract from Jim Murray's Whisky Bible 2016, where the The Last Drop was awarded 97 points:
You'd expect, after half a century in wood, that this would be a quiet dram, just enjoying its final years with its feet up and arms behind its head. Instead we have a fairly aggressive blend determined to drive the abundant fruitiness it still possesses to the very hilt.  It is backed up all the way by a surprising degree of warming, busy spice. There is a hell of a lot of life in this beautiful ol' dog. A superstar whisky.
Boasting 2016's Scotch Blend of the Year and 2016's Blend of the Year (26-50 Years) awards, The Last Drop continues to delight whisky enthusiasts on a global level and is certainly one to put on your "must try" list.