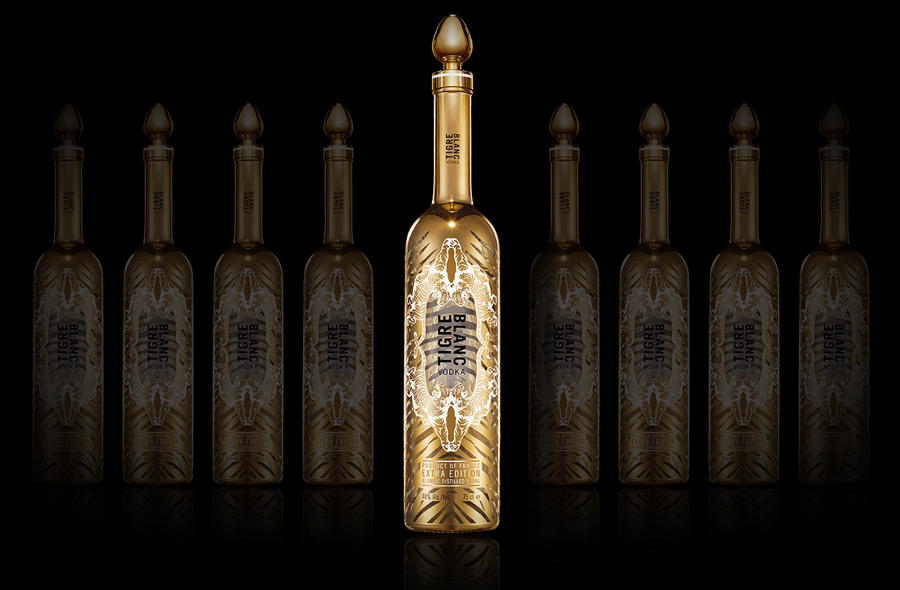 Henri Belleville, a Frenchman faring from the hills of Champagne, has had a lifelong passion for great wines and spirits which he playfully refers to as the 'Art of Love,' a nod to his passion for perfection and his deep knowledge and interest in French history.
It is this passion that successfully delivers an ultra-premium vodka that is clearly world-class—one that will pique the palate of even the most jaded of connoisseurs. He writes: "There is a spirit of love, wonderful and perfect; it might have existed before Heaven and Earth. How powerful it is! How spiritual it is! All desire comes from it. It wraps everything in its love like a cloak. I do not know its name, and so I call it Tigre Blanc, and I rejoice in its power."
Tigre Blanc, the namesake of this tremendous spirit, signifies history, rarity and true passion—a commitment to excellence designed for the truly discerning connoisseur.
The Tigre Blanc recipe has been passed down through Belleville's family for many generations, to its current owner and distant relative, Renaud Dutreil and Maitre Vigneron (master distiller) who lives and works in Champagne diligently overseeing its production and assuring a quality that is fortified by pride and integrity. This is a must try for the serious vodka enthusiast, or anyone desiring to imbibe and share a spirit of superlative quality.
Distilled six times from a base of 100% wheat in the French/Russian tradition, put through a charcoal filtration, and ultimately blended down with Cognac region spring water, is a recipe for an outstanding drinking experience. Only six thousand bottles are available and this is one that will proudly sit atop your collection if you can manage to get your hands on a bottle.