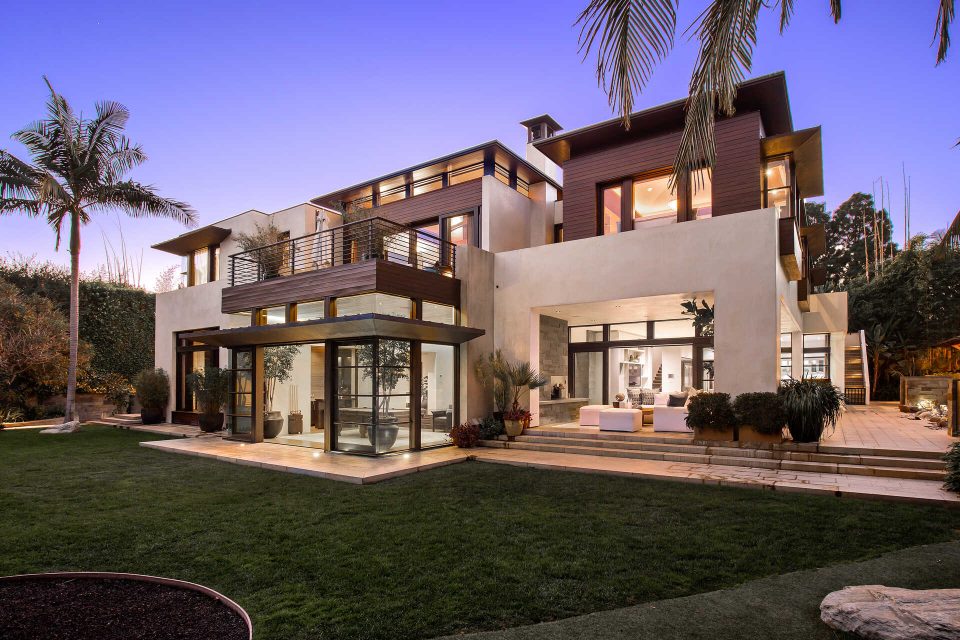 Close friends since childhood, Matt Damon and Ben Affleck represent one of Hollywood's tightest — and most beloved — bromances. Besides co-starring in popular films like Good Will Hunting, this dynamic duo has lived just blocks apart from each other for years, purchasing adjacent properties in L.A.'s stunning Pacific Palisades neighborhood — home to Hollywood royalty, such as Diane Keaton, Dan Aykroyd, and Steven Spielberg.
For the first time in a long while, however, the two actors will be parting ways and living on separate coastlines. Matt Damon recently put his eye-catching Palisades estate on the market for $21M, after snatching up a pricy six-bedroom Brooklyn Heights penthouse in 2018. There's nothing to worry about, though: The pair's iconic bromance is still as strong (and lovable) as ever. But now, thanks to luxury real estate firm The Agency, the public can get a sneak-peek into the lavish home and luxurious lifestyle of one of Hollywood's hottest celebrities.
Elite California Living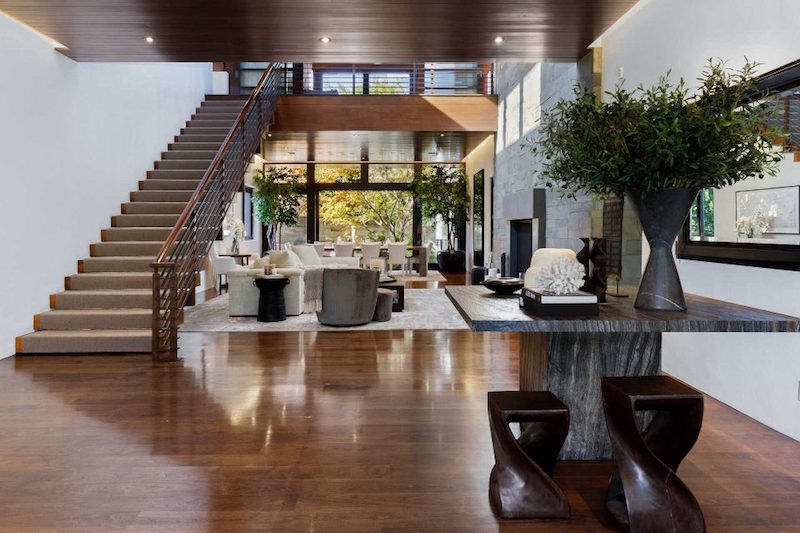 Contemporary and spacious, elegant and refined, Matt Damon's Palisade fortress is a relaxing oasis, with a private gate entryway and an airy, open floor plan. The property consists of 7 bedrooms and 10 bathrooms, and its entryway boasts a staggering 35-foot-high atrium with clerestory-style windows, creating a homey, naturally lit space. The entire property clocks in at 13,508 square feet, enough for a media room, game room, bar, and staff quarters — a fantastic place for parties and entertaining. The master suite features its own private terrace, dual dressing rooms, and massage room, which is perfect for a couple who values privacy and spending quality time together. The tall windows and sliding glass doors blur the lines between indoor and outdoor environments, allowing for freedom of movement between the lush backyard and the living quarters. With its outdoor pond, teeming with koi fish, residents can spend hours relaxing and communing with nature. The house is an escape from it all.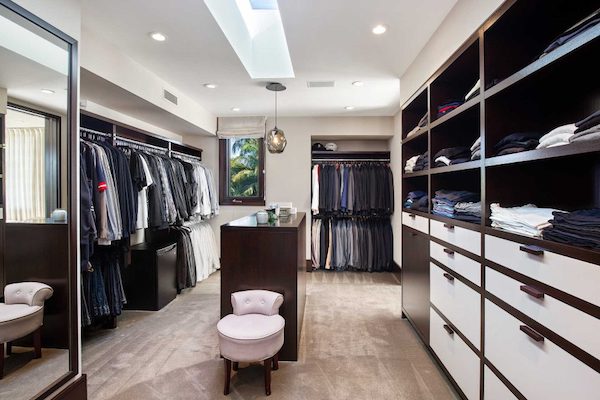 The home's warm and inviting kitchen space also comes equipped with top-notch appliances for a master chef. Its many windows saturate the space with sunlight, and the bluestone countertops are not only strong and durable but also sleek and cutting edge. After preparing a feast, owners and guests alike can take an excursion to the mansion's cozy cellar to sample wine and converse into the evening. The game room is wide enough for a billiard table, and the sliding glass doors and floor-to-ceiling windows allow residents to let in some outdoor air, while shooting some pool with friends. Add to these features a fully stocked home gym, breathtaking wood floors, and an outdoor pool and spa, and this home instantly becomes a magazine-ready masterpiece, ready for a brand-new elite occupant.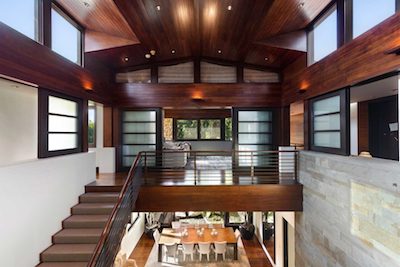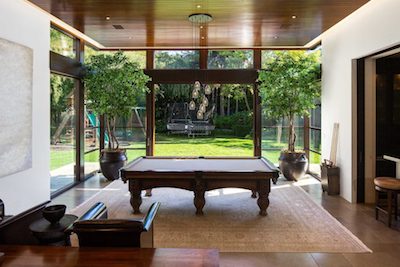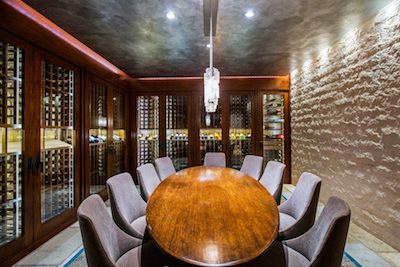 Brooklyn Bound
Leaving behind your long-time best friend and your luxury California estate must be difficult, but Matt Damon will certainly be living the high life in his new East Coast abode. His purchase of a 16.75 million-dollar apartment at the Standish in Brooklyn Heights shattered sales records for the neighborhood. This impressive building — beloved for its Beaux-Arts style architecture — has garnered a reputation for being one of the most celebrity-filled apartment complexes in New York City. In this exclusive community, Damon will be living amongst high-profile socialites and fellow actors, such as Emily Blunt and Paul Giamatti. Although the two best friends will no longer live down the street from one another, they are already hard at work producing and co-writing movies together, including The Last Duel — which comes out in October — so no amount of distance will come between them. Whether they are basking in the California sun or mingling with the New York elite, this star-studded bromance — and their gorgeous coastal estates — will continue to charm and captivate celebrity-watchers everywhere.