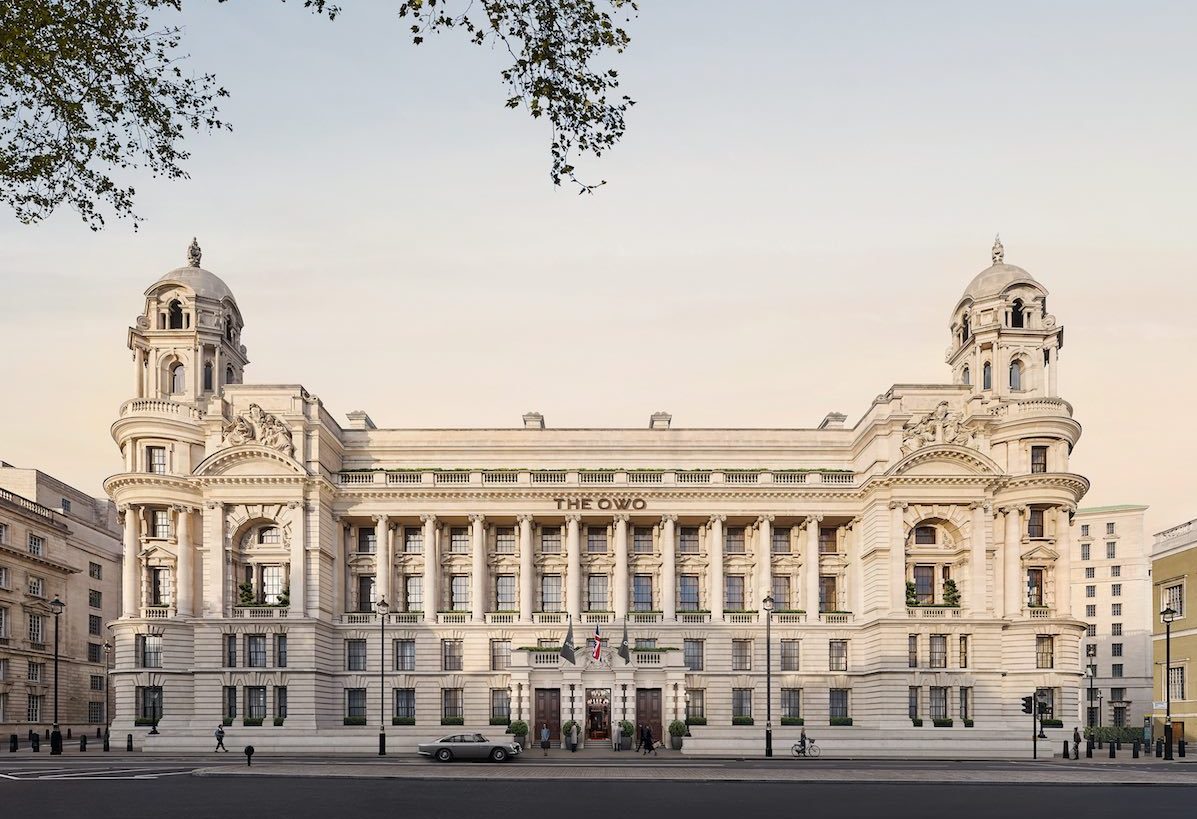 Super spy James Bond has become one of Hollywood's most iconic characters, known for repeatedly saving the world while remaining cool and stylish every step of the way. Many casual moviegoers don't know that this fictional secret agent is the brainchild of intelligence officer-turned-author Ian Fleming, who started writing the James Bond novel series in 1953, shortly after retiring from the British Naval Intelligence Service. Throughout his career in public service, Fleming frequented the Old War Office (OWO) in London, a workspace designated for high-ranking diplomats and military officials in the U.K. He cited the OWO building as a key inspiration behind some of his most beloved James Bond thrillers.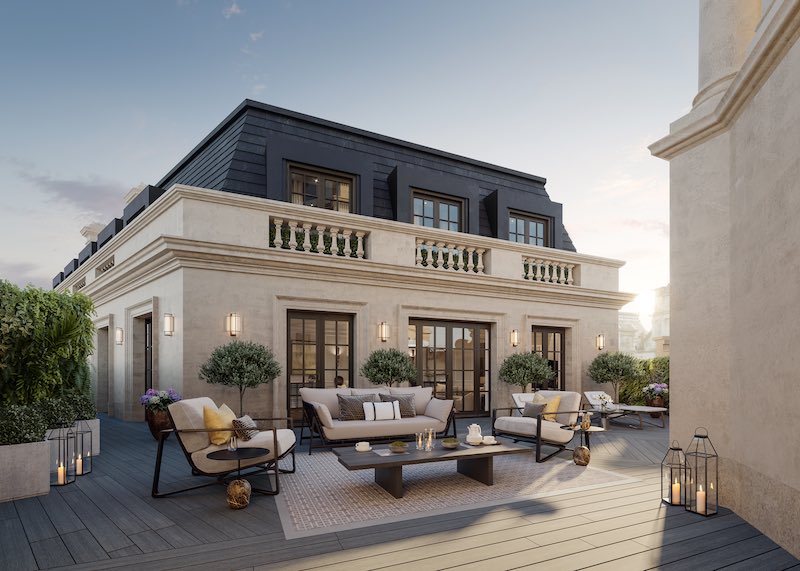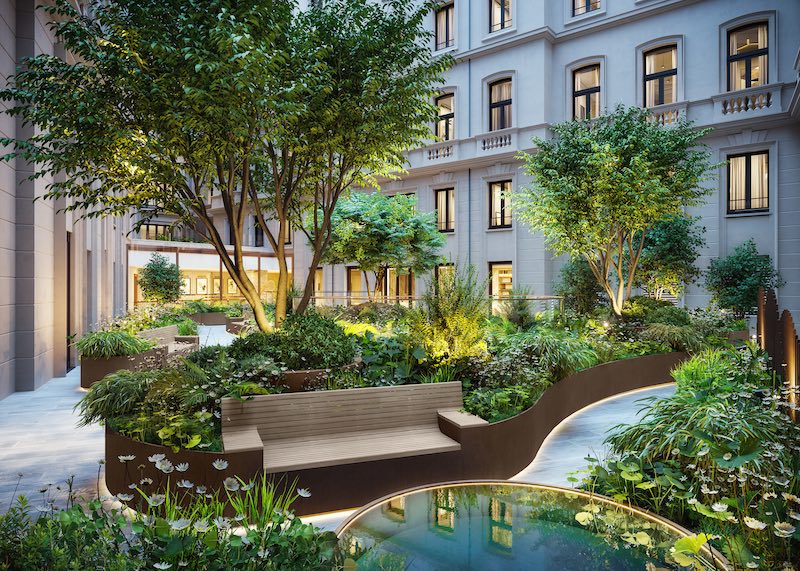 Now this majestic and historic building in London, which was closed off to the public for decades, is being fully renovated into a dazzling Raffles-brand hotel and condominium complex. Regal and refined, these exciting living spaces resemble a palace, with their lavish furnishings and upscale ambience (in fact, the property is located on the old Whitewall Estate, the former home of Henry VIII). Just recently, some of the units have gone on the market, with the whole building project scheduled for completion in 2022. If you're a house hunter looking for a swanky new residence or a jetsetter in search of a snazzy place to stay overnight, The OWO Residences by Raffles might be just the place to bring your wildest James Bond daydreams to life.
Straight from a Movie Scene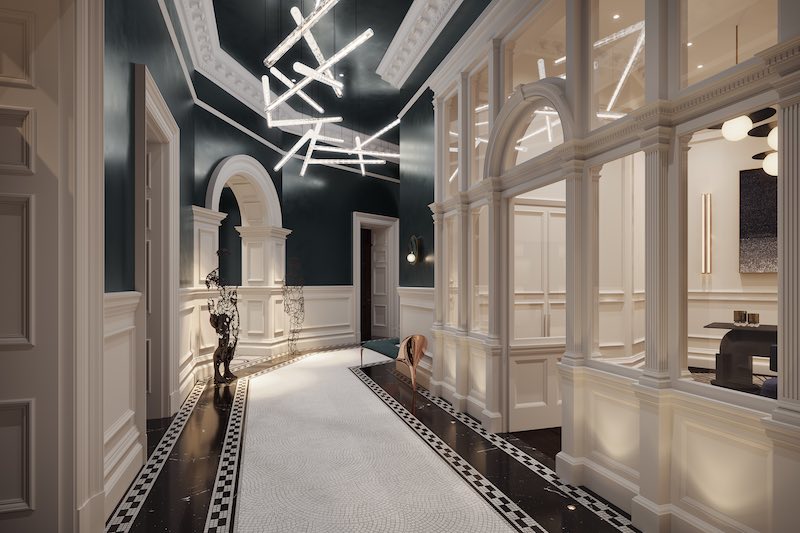 Winding marble staircases. Towering windows. Crown molding. Edwardian architecture. The OWO is a haven for the imagination, which is why both Bond movies and, more recently, The Crown television series have been filmed there. The palatial hallways and sumptuous living spaces appear fit for royalty, and notable historical figures, such as Prime Ministers Winston Churchill and David Lloyd George, have conducted business within these walls. Living at the OWO feels like walking onto a movie set, with its stark white paint, lavish mosaic flooring and vintage oak paneling. Its spacious and naturally lit rooms invoke an overwhelming sense of awe and importance, stimulating the senses while providing a cinematic sanctuary.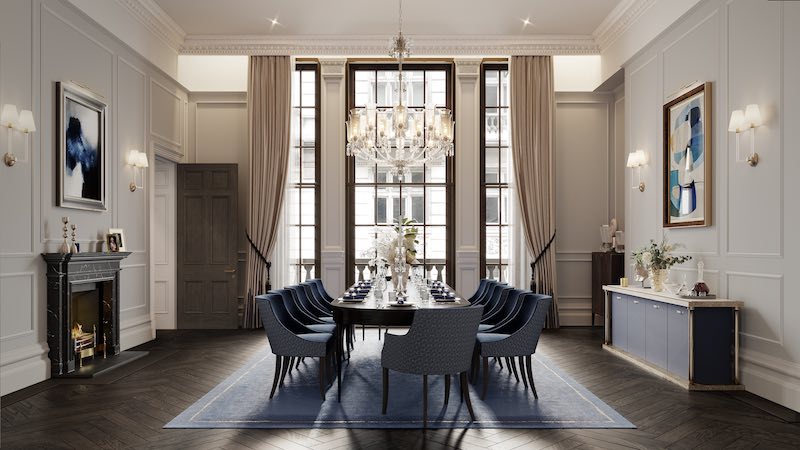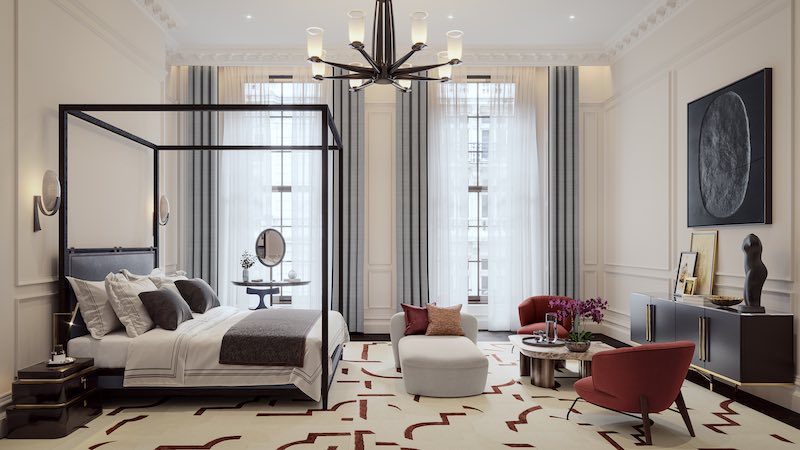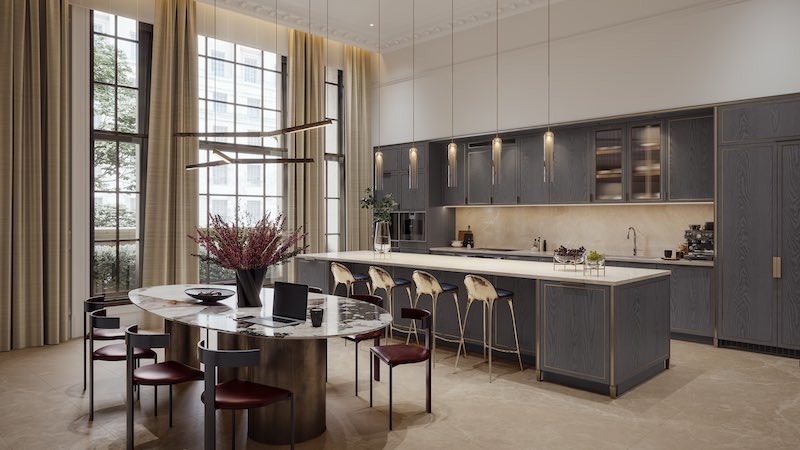 Once it reaches completion, the OWO Residences by Raffles will not only be an opulent condo complex but also a high-end hotel, complete with a long swimming pool, relaxing spa, and 125 suites to choose from. Guests can enjoy the decadent interiors by 1508 London design studio or take a stroll in the nearby St. James Park, which spans over 50 scenic acres. This residence is in close proximity to many of London's finest shopping centers and tourist sites as well—Buckingham Palace, the National Gallery, and Regent Street, among others. Purchasing a home or renting a hotel room at the OWO will be both a strategic and convenient investment, the best that the London lifestyle has to offer.
Luxury is Forever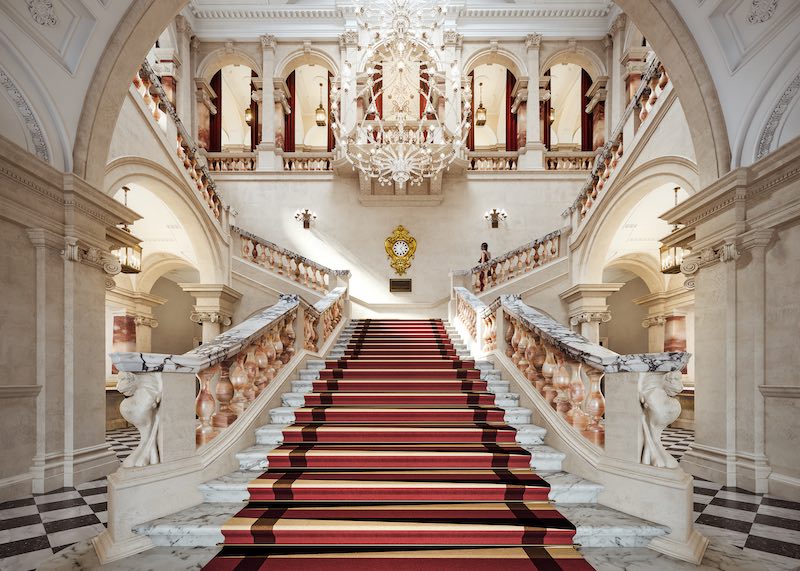 The beauty of these sterling Raffles residences is that there are units available to suit each tenant's unique needs. Some apartments contain an impressive five bedrooms, perfect for a large family. Other residences are penthouses that feature stunning views of London's eclectic skyline. Some homeowners can even purchase duplex-style apartments for custom living arrangements, rental properties, or part-time residence. Each unit blends the sophistication and elegance of OWO's original architectural design with a distinctly modern flair—classy and cutting-edge molded into one. Because of the building's gorgeous landscaping, top-notch services, upscale restaurants and bustling bars, living here is like walking through a movie scene every day, where new and interesting characters constantly appear.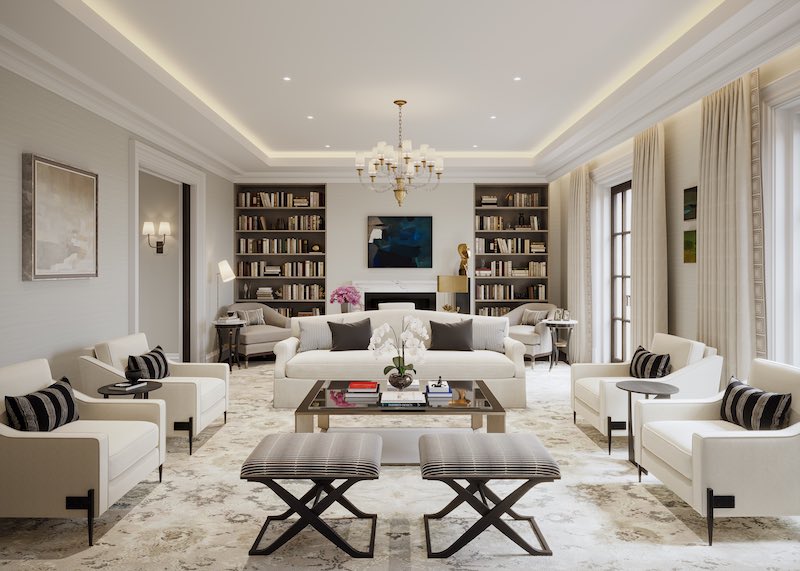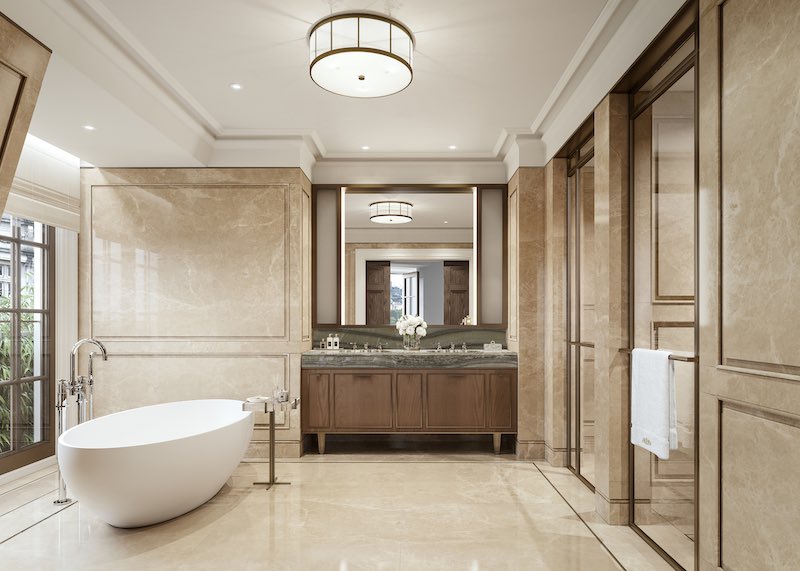 Raffles has cultivated a reputation over the decades for producing high-end resorts and homes that turn up the volume on luxury living. The OWO is no exception. Storied and timeless, this building project promises to be the envy of London's elite, a place where the glamor of Hollywood meets the classic beauty of England's traditional architecture. According to the title of Fleming's final James Bond thriller, you only live twice; but snatching one of these apartments is a once in a lifetime opportunity, one that you definitely don't want to miss.