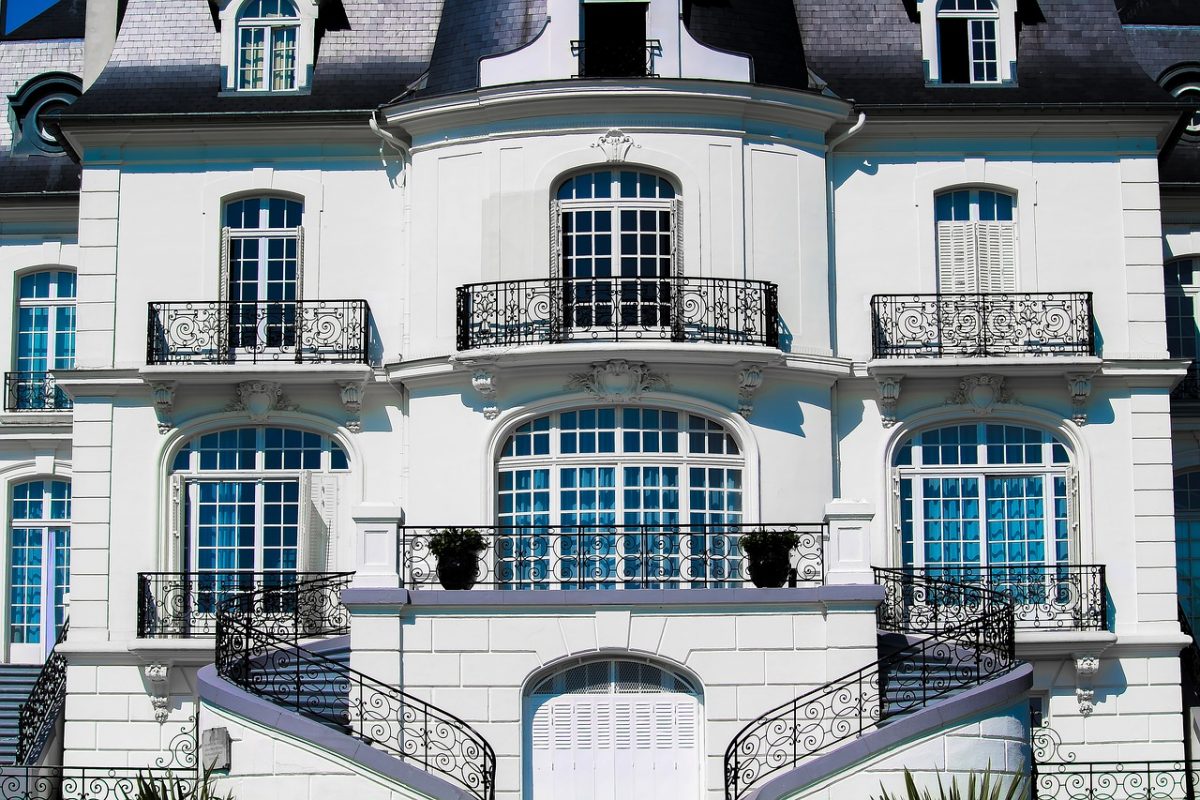 Some celebrities work with designers to create sprawling Malibu estates with lavish gardens while others celebrate midcentury modern design in a chic New York City penthouse. Regardless of style and location, big-time celebrities have a way of giving their properties a finesse all their own. If you're looking to expand your real estate portfolio, consider the following options that are currently on the market.
Adam Levine – Beverly Hills, CA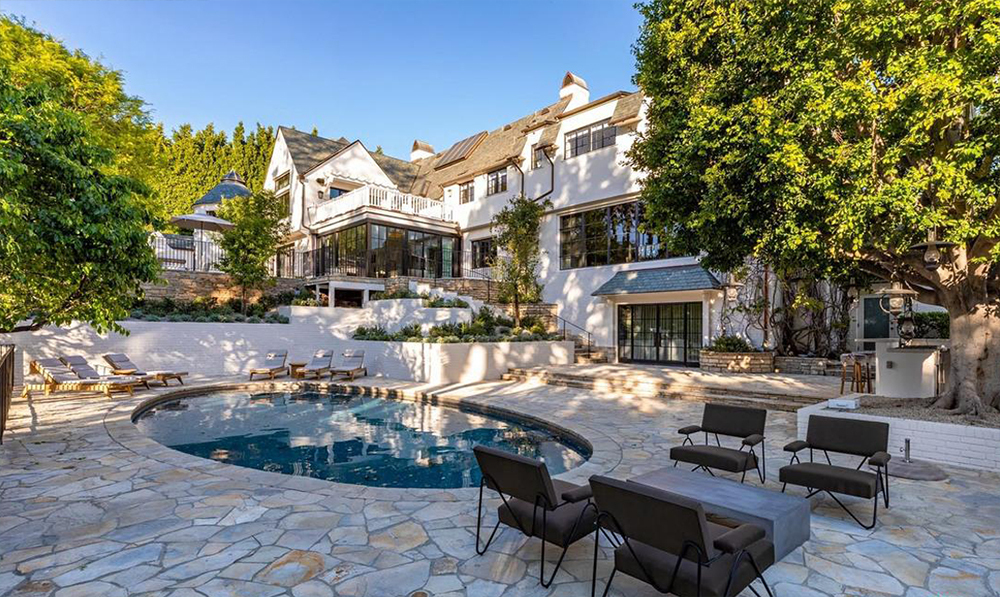 "Voice" judge and Maroon 5 icon Adam Levine and his wife, Behati Prinsloo, are flipping a 12,000 square foot home they purchased just over a year ago. After some remodeling and updating, the Beverly Hills mansion is listed for $47.5 million. The home, built in 1933, features five bedrooms and 12 bathrooms. A grand two-story foyer greets visitors and a 50-foot-long living room highlights the entryway. Levine's home would not be complete without a screening room, putting green and pool, among other state-of-the art amenities. Former owner Pete Sampras even built the tennis court.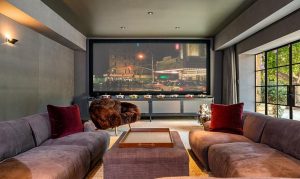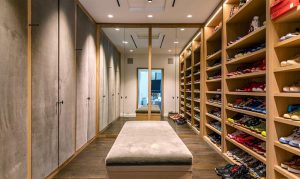 Bruce Willis – Turks and Caicos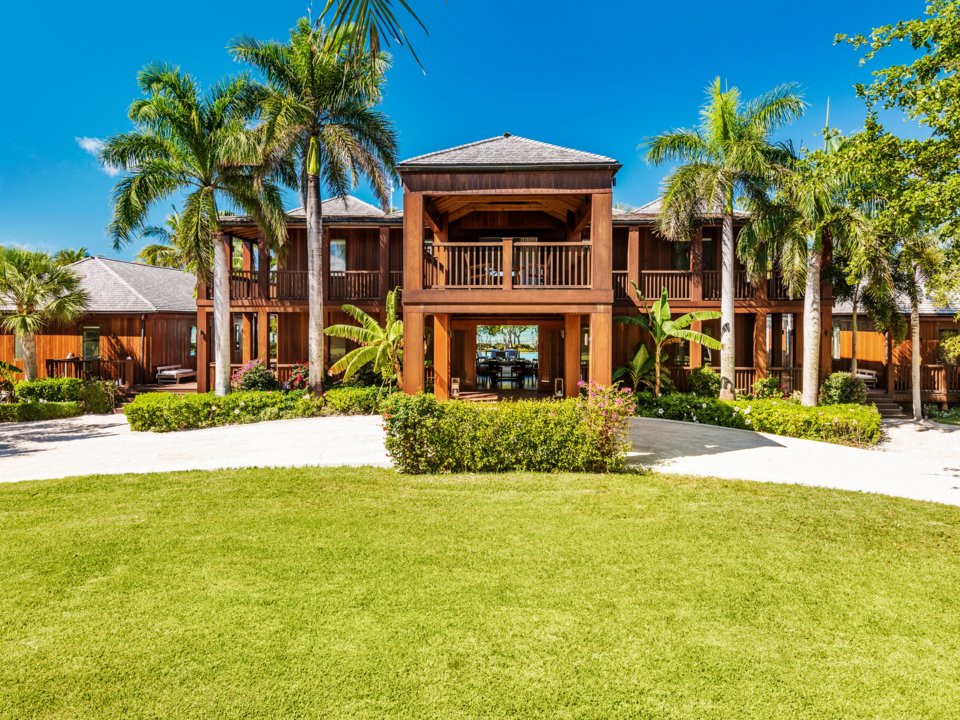 With an eminent move to California on the horizon, Bruce Willis is selling his 11-bedroom, 13.5 bath estate in the Turks and Caicos area of Parrot Cay for $33 million. Resting on nine acres, a 5-bedroom main house includes two guest villas. "The Residence," as it is aptly named, boasts a pirate-themed playground, 1,000 feet of private beach, and 17,000 square feet of deck space, which includes a pool, dining table and lounge seating. The home could become the most expensive property to sell on the island and with renovations completed in 2018; the estate has an ultramodern feeling that is second to none.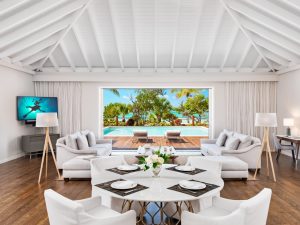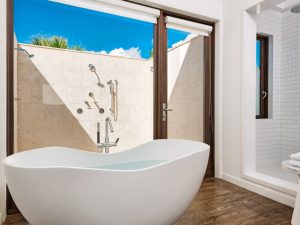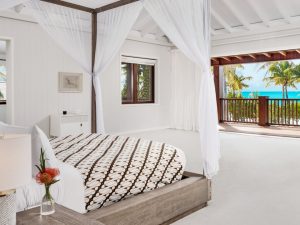 Jennifer Aniston and Brad Pitt – Beverly Hills, CA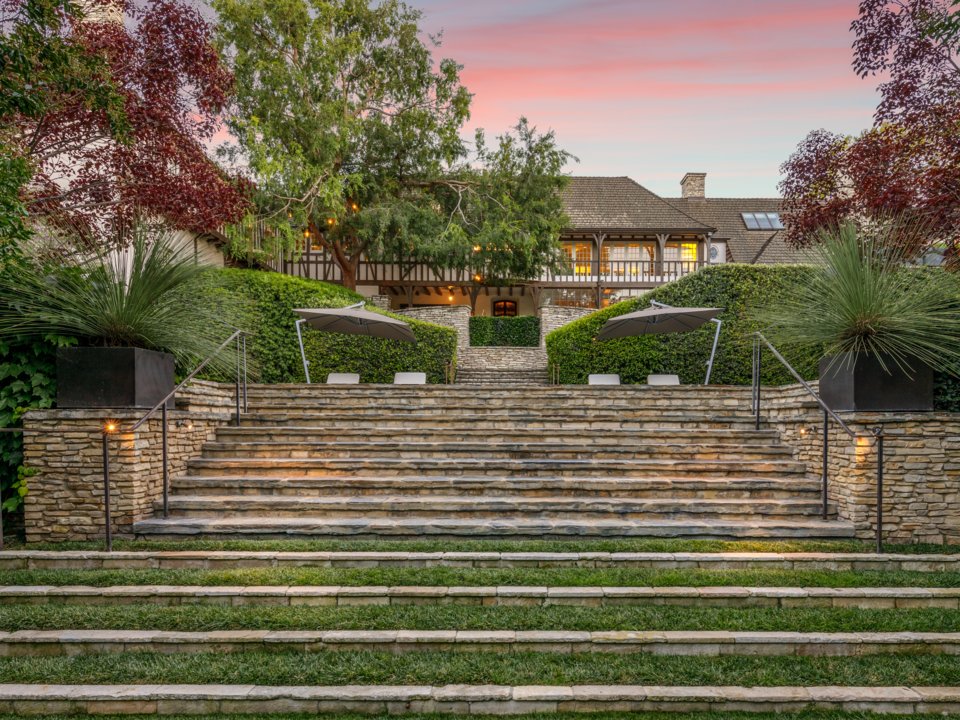 The former home of Aniston and Pitt, now owned by hedge fund executive Jonathan Brooks, was purchased from the duo in 2006 and is listed for $56 million. The 12,000 square foot home features a kitchen with heated marble floors and a pub room with wooden floors imported from a 200-year-old French château. A swimming pool and tennis court highlight the wide-spread outdoor space. A 20-person dining room and a private screening room make this home perfect for entertaining.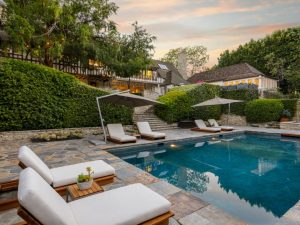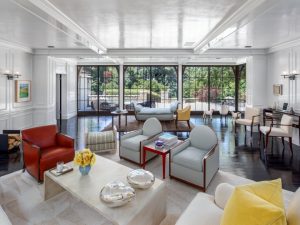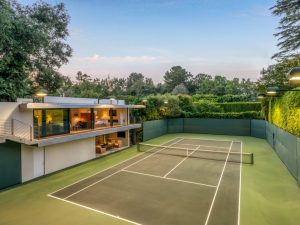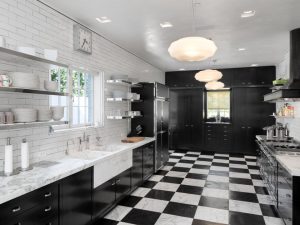 City of the Stars – Saddle River, New Jersey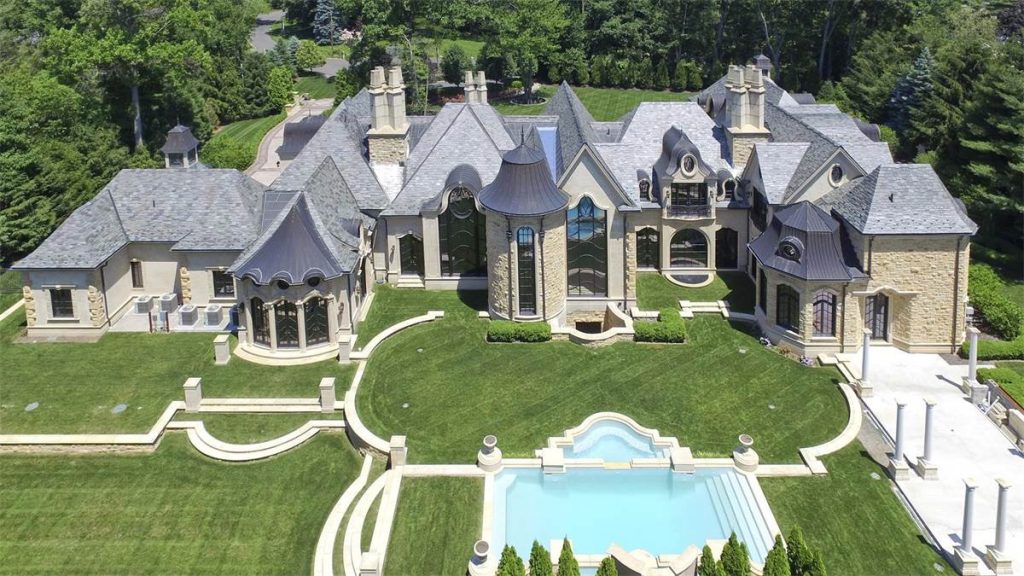 Saddle River is a northern New Jersey luxury residential community 30 minutes from New York City where residents enjoy the rural charm of country living with the privacy of some of the most luxurious homes in the nation. Being only an hour from the beautiful beaches of the Hamptons or Jersey Shore keeps this area a hot commodity to celebrities such as Wyclef Jean, Mary J Blige, Rosie O'Donnell, author Mary Higgins Clark, and basketball player Jason Kidd.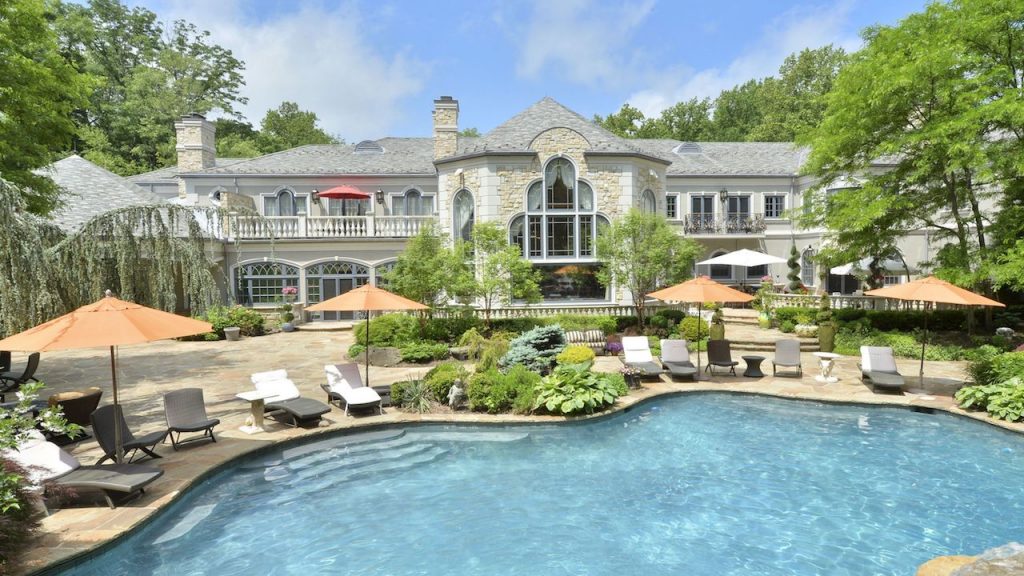 Having one of New Jersey's lowest tax rates and a modest population of merely 3,000 helped this area to become one of the best property investment areas of any town in the New York area. The town is popular among equine enthusiasts and is currently undertaking a 19-acre equine estate that includes horse boarding and a 16,000-square-foot indoor riding arena and a 6,000-square-foot barn. The community is a multicultural epicenter with arts, history and culture dating back to the 1700's. Saddle River is also home to 25 historic properties listed in the National Historic Register.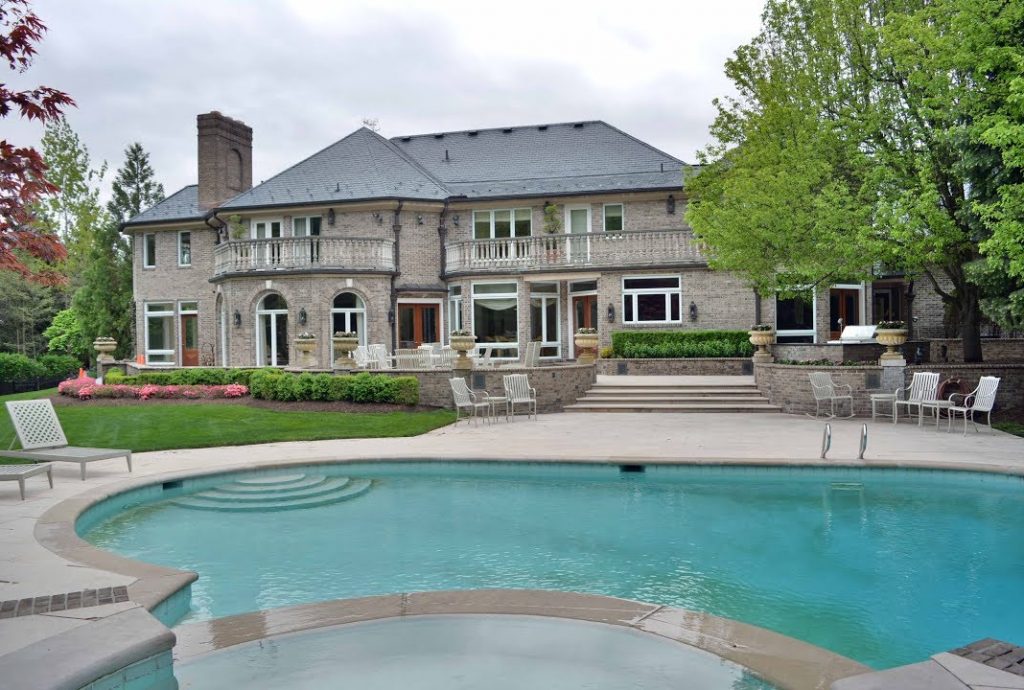 Setting up residence in a home once owned by a famous musician or award-winning actor is a fantasy to many but could be a reality to Jetset readers. With numerous beautiful celeb homes being listed each year, maybe the one you've had your eye on will be up next.