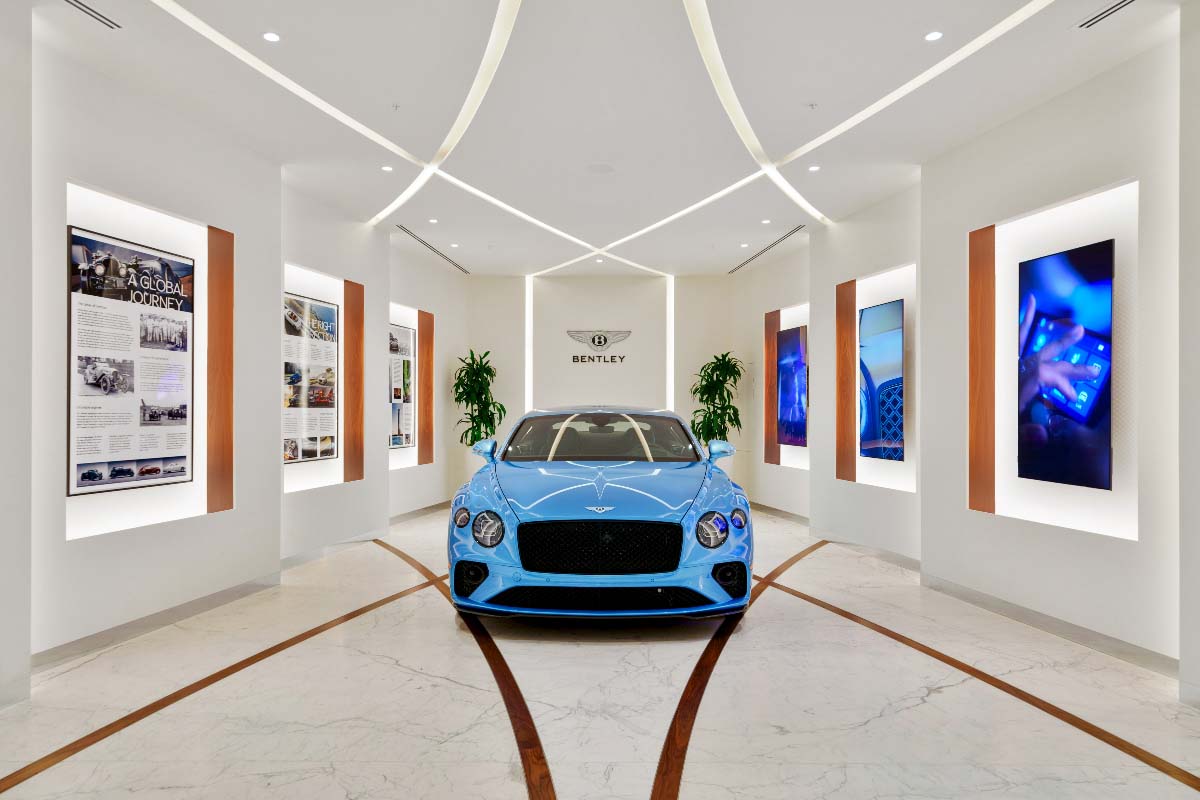 Exploring the Intersection of Automotive Elegance and Residential Opulence
Two of Jetset Magazine's feature editors, AJ Griffith and Nicole Martinez, had the unique opportunity to interview luxury land developer Gil Dezer. You may know him as the president of Miami-based Dezer Development. He's built skyscrapers with brands from Armani to Porsche. Here, these three discuss Gil's most recent achievement: Bentley Residences. Gil, ever the traveler, tuned into the meeting live from the Atlantic ocean.
Nicole: I really wanted to start to deep dive into more of your inspiration behind the concepts of the new Bentley Residence and how it reflects the essence and luxury associated with the Bentley brand.
Gil: The concept came from my personal residence. I built a kind of house, within my front palace building where I can pull in with my car and I have my own swimming pool on the balcony, and everybody who ever walked in there fell in love right away. And that's where we translated that to the Porsche design tower.
We try, really, to build the best condominiums in Miami, if not the world. I mean, Miami is on the world stage as far as the quality and innovation of what we do here. Not just me, but my competitors as well. We're lightyears ahead of what they do in cities like New York, and we're on par with what they're doing in Dubai but at a higher level of quality, so, I mean, Miami is on the world stage and we're the best of the best.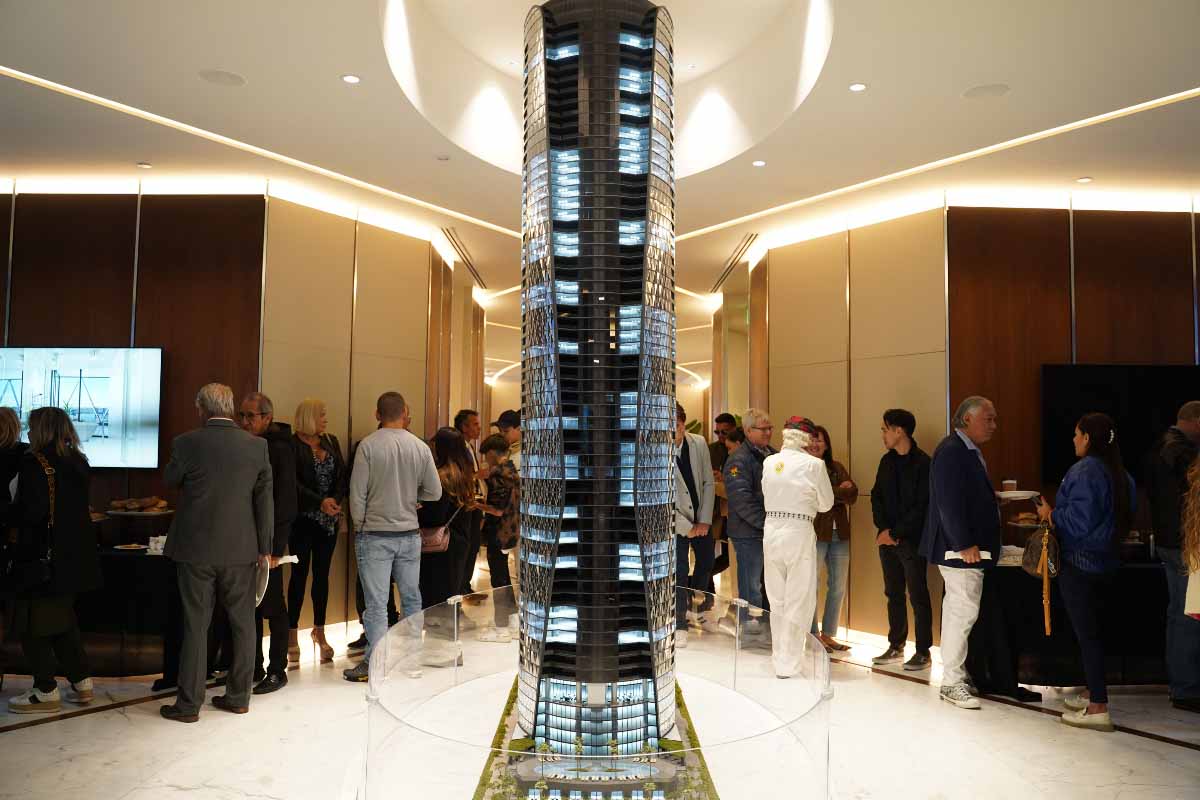 Nicole: Could you share some details about the high-end finishes and materials that are being used at the Bentley Residence?
Gil: First and foremost, the idea was to build it sustainable. But sustainable doesn't mean that it has to be ugly, of course. We've been trying to do stuff that's really cool. We're using a lot of wood. We're cerusing the wood with copper dust. So you're going to have copper-infused wood slats that go up and down the lobby. We also went to Antolini in Italy, where we're buying a 60 foot tall piece of marble that's going to be completely bookmatched on both sides, and that's going to be in the lobby right behind the bar.
We're doing a lot of incorporation of the Bentley design into the lobby. I mean, the floors are going to have triangular cuts that are going to represent the diamonds and give a pattern to it without making it nauseous at the same time. And we're doing this beautiful transition with diamonds – If you see our video, you'll see how it works. It's actually pretty amazing. And there's a lot of the Bentley touch, there's one area that needed a screen. It was the elevator area, we wanted to screen that off from the rest of the lobby, and we decided to use a replica, that we're gonna have to recreate, of the front grill of a Bentley car, as a screen.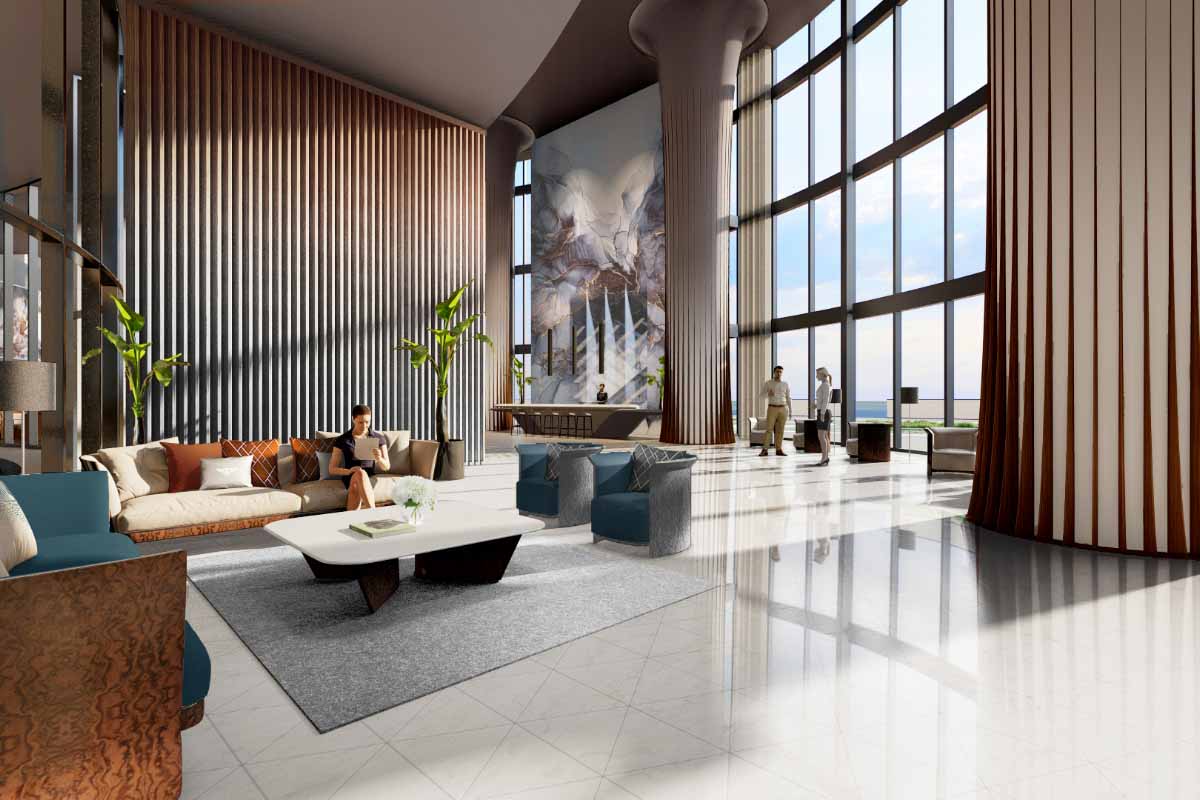 There's going to be a lot of little touches, of course, inside the units as well. Bentley has this thing where every place you touch, you don't see it but you feel the Bentley knurling. We've done that, too. All the touch points on the car, whether you're changing the radio or the air conditioning, or shifting gears, it has this little diamond knurling feel to it. We're doing that on all of our door handles, all of our kitchen faucets and bathroom faucets, every place you're going to touch is going to have that same feeling of a Bentley touch. We're really going deep, deep into incorporating the brand into the building. Not just that, but we have four cars that fit in your living room. So you get to choose your four favorite cars and bring them up the Dezervator and park them right in front of your living room. We're really not just slapping a brand on a building, but we're incorporating everything that Bentley's about into the tower.
Nicole: That leads me to my next question. What inspired you to create the Dezervator?
Gil: The real inspiration for the elevator was the idea of, we wanted the cool factor, right? I figured, how cool would it be to have your 10 million dollar Ferrari in your living room? I mean, I don't know if you just saw on Instagram, some guy just craned in a $3 million car into his apartment that doesn't have a Dezervator lift system. It's not something that's completely foreign, people actually like the idea of having it. But really what we found is, people don't really care as much about having the car in their living room as much as they care about the privacy of coming up and down the elevator without having to ask anyone in the building for assistance. Without having to ask for a valet, or travel in the elevator with other people, so really what it gave was that level of privacy, like coming and going from your house. You just get in the elevator and you show up at your front door. That's really why the market really took well to the project, and that's why I think they started buying those units. Of course, bringing the car to your living room? Very cool. And some people love it, but most people are buying for the privacy and security of just coming up home without having to see anybody.
Nicole: What sets Bentley Residences apart from the other luxurious developments in Miami?
The word "luxury" is a little loosely used in Miami, unfortunately. There's projects where you have a building, but then the restaurant's open to the public, and you have 150 units in a building and you have 500 people coming downstairs to your building every day for dinner. We specifically got with Chef Todd English and said, "This has to be a very special place. Special just for the 216 unit owners. Nobody from the streets allowed in. It's the only restaurant in the world that's going to cost $5 million to get a reservation. This is where we wanted to create a real, exclusive club. He was all about it, and that's why he joined us.
AJ: Bentley is renowned for its impeccable craftsmanship and attention to detail. How do you translate these qualities into your interior design, for example?
We're doing kitchens that have never been done before, with these robotic door opening systems where it makes the kitchen hide. There's craftsmanship involved there as far as using the finest woods and veneers to do bookmatching. Also the finest kitchen appliances like Gaggenau, you'll find in there. And we're doing really cool design stuff. The kitchens themselves have no door handles. To open the refrigerator, you press it versus pulling it. So, little things like that within the units.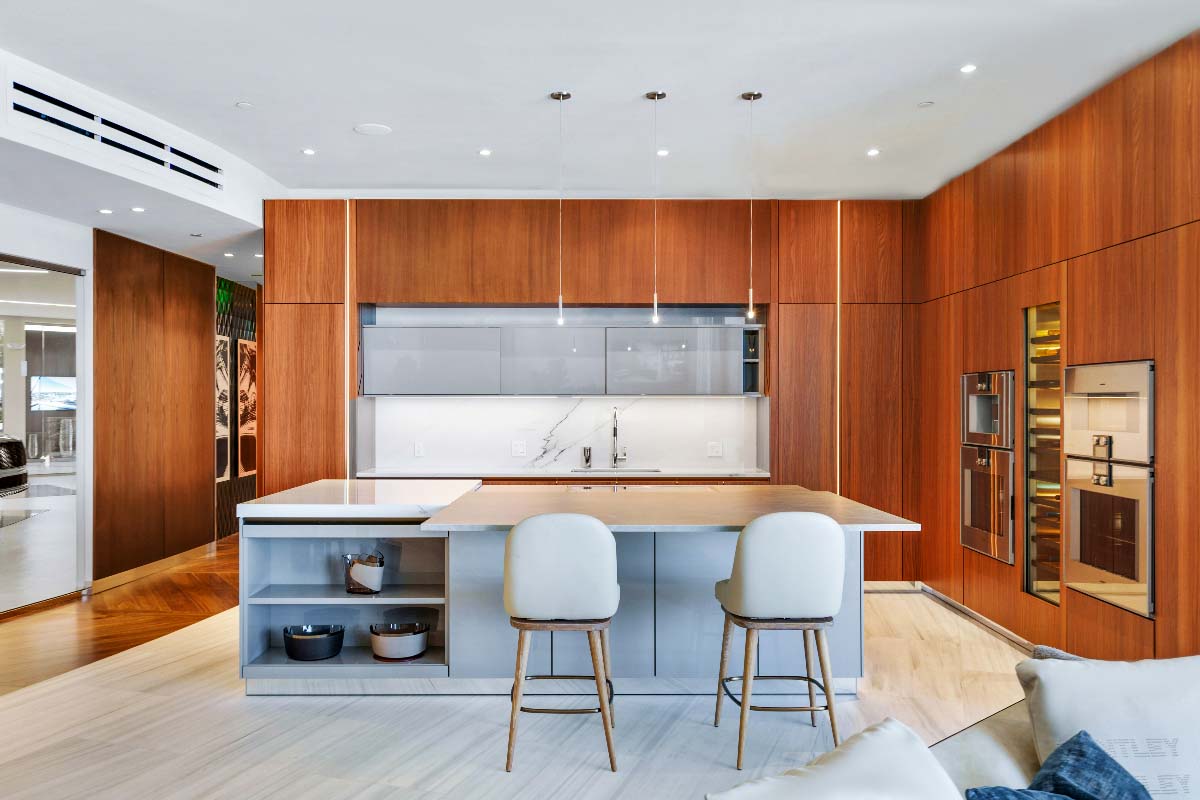 We just did a layout that's completely unbelievable where you have the bathroom on the exterior glass of the unit, because of a curved design and the fact that you're getting a corner of the building, there's a lot of frontage on the glass there, and there's going to be great views from every single room.
AJ: You said the fridge "hides". Can you elaborate on that for me?
If you look at the kitchen, you wouldn't see that there's a refrigerator in there. But there's a panel, and if you press on the panel, the refrigerator pops open. Zero handles, and if you didn't live there, there's zero indication that there's an actual refrigerator. And that's what we want to do. We don't want you walking in and having a living space with a full kitchen side of it when people don't even use the kitchen that often. Between UberEats and having Chef Todd English downstairs and room service, people are only making coffee in these units. We made a chef's kitchen, but at the same time, with the touch of a button, it hides.
AJ: At your residences, you fuse automotive excellence with residential comfort. How did you achieve that synergy and how does it enhance the quality of living for your residents?
We wanted the Dezervator to change the way people get home every single day. It's actually the key to your apartment. You go in the car, it brings you home, and it puts you right in there. We did the test case with Porsche, and since then every single car company wanted to drive along with us. We were fortunate enough to choose Bentley, which I believe is the most luxurious car company in the world today, with their finishes and the quality of the cars they build. That's why it was natural for us to jump in with them. And I think we really raised the bar from what we did with Porsche Design to here.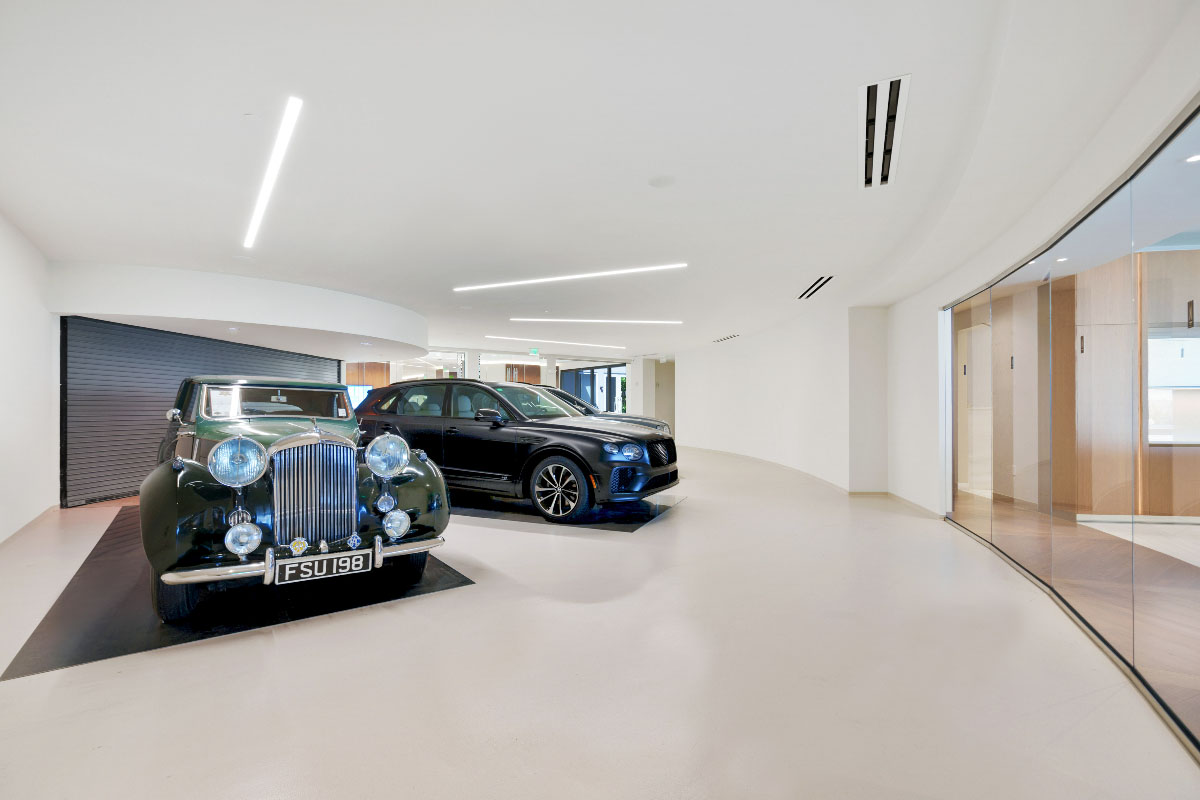 AJ: Looking at your buildings, I can see that you've had quite a few clients. What's the most important factor in deciding whether or not you work on a project with somebody?
What kind of value they bring to the picture and their reach, y'know? I mean, there are more expensive car companies that have more expensive cars, even, but the question is, if you don't see those cars on the road, do they have a solid reach? In the case of Bentley, they have a very strong reach, they have a great client base that they've introduced us to in various ways. And so, for that reason, we've been very successful with that partnership.
There's other car brands that sell 1,000 cars in a year, or 1,000 cars in a lifetime. Those aren't far reaching brands that we necessarily want to incorporate into our towers.
(At this point, Gil had to deal with some rough waters on the boat.)
AJ: How did you choose Miami?
I was born in Queens, New York, and grew up in Tenafly, New Jersey. I went to University of Miami when I was 18, and that's what brought me down here, and I stayed. I fell in love with this place.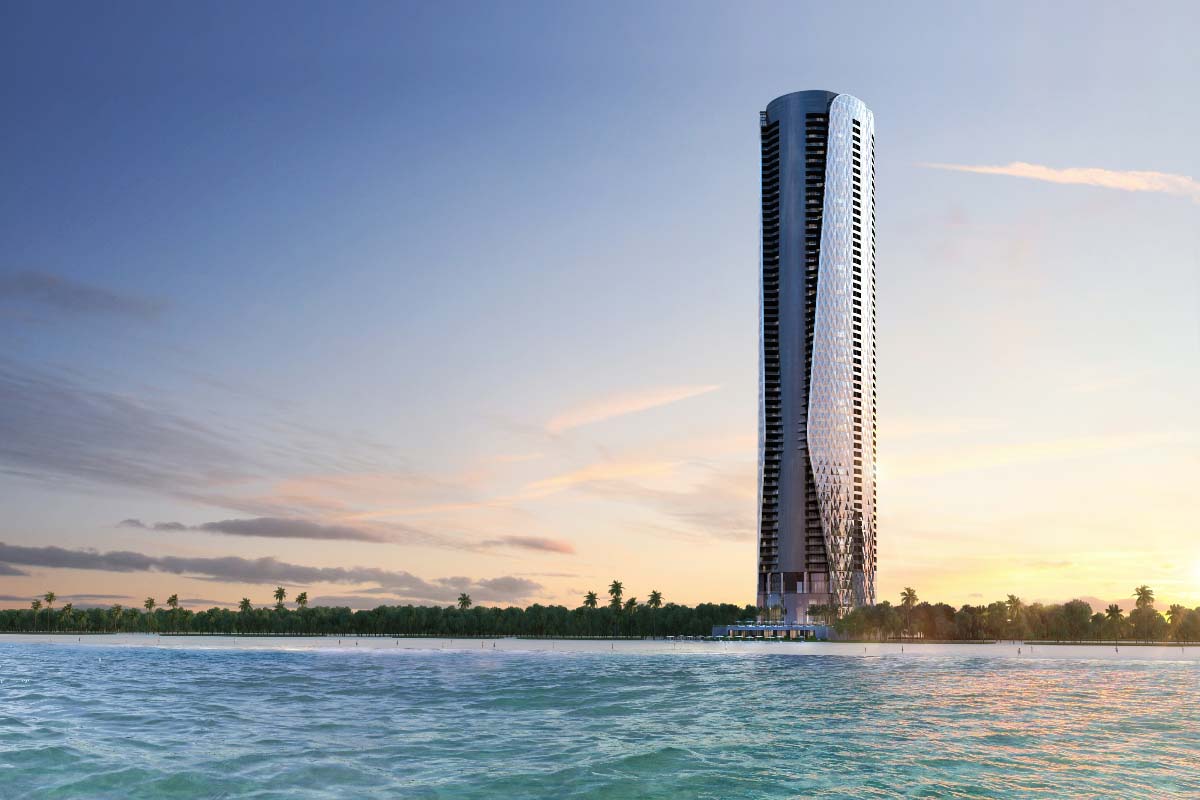 Nicole: So that's where the dream of adding to the Miami skyline began, right?
Well, you know, we see buildings in New York, so for us, it's second nature.
AJ: How did your first-ever development contract come to be?
My father had a piece of land and he partnered with a well-known developer. We started a project with him, and about a year down the road, we didn't see eye-to-eye. The partnership broke up, and my father said, "Hey, you do it."
Nicole: How does this development align with your vision for luxury real estate in Miami and beyond? What does that all entail for you?
If you look at what the definition of luxury is, we're redefining it. We're at least setting the bar for it. I see lots of my competitors trying to do these kinds of things but we're the ones who are really setting it properly. Going forward, I hope that people understand and respect it, and appreciate it, so that we can continue to keep that bar high and not let it get diluted by other people trying to create.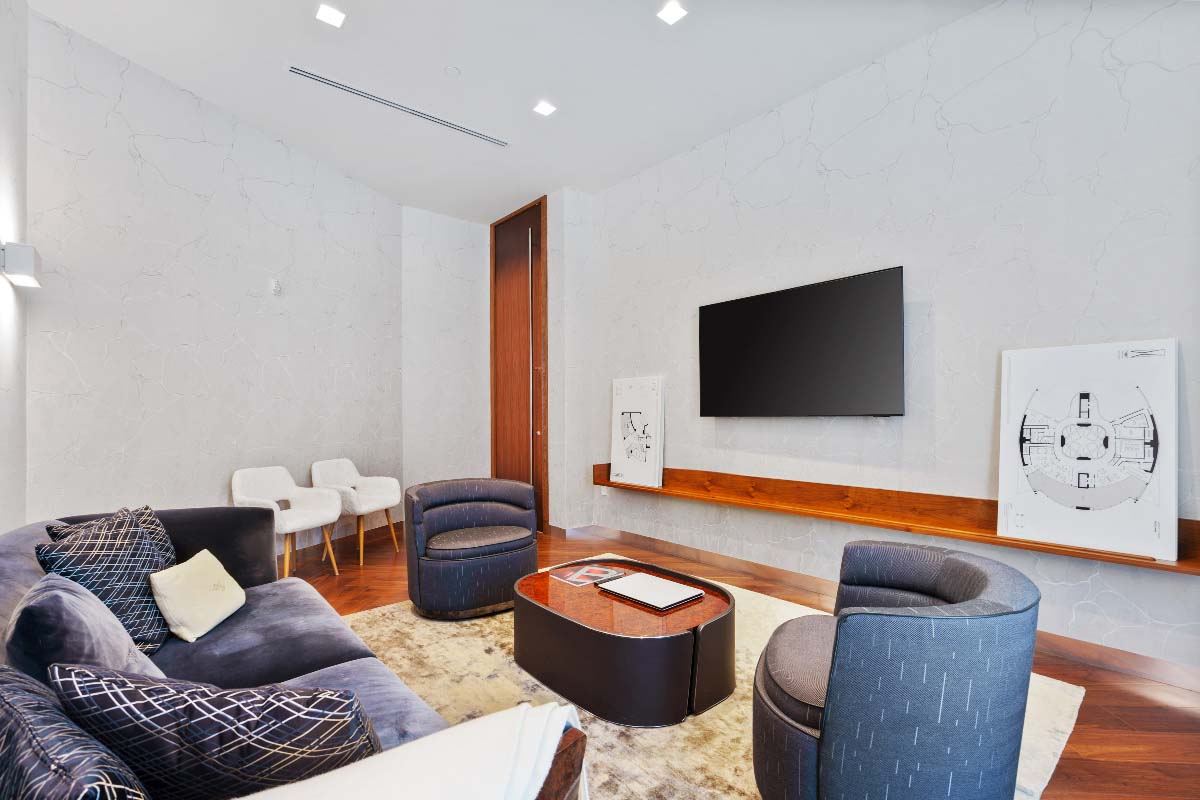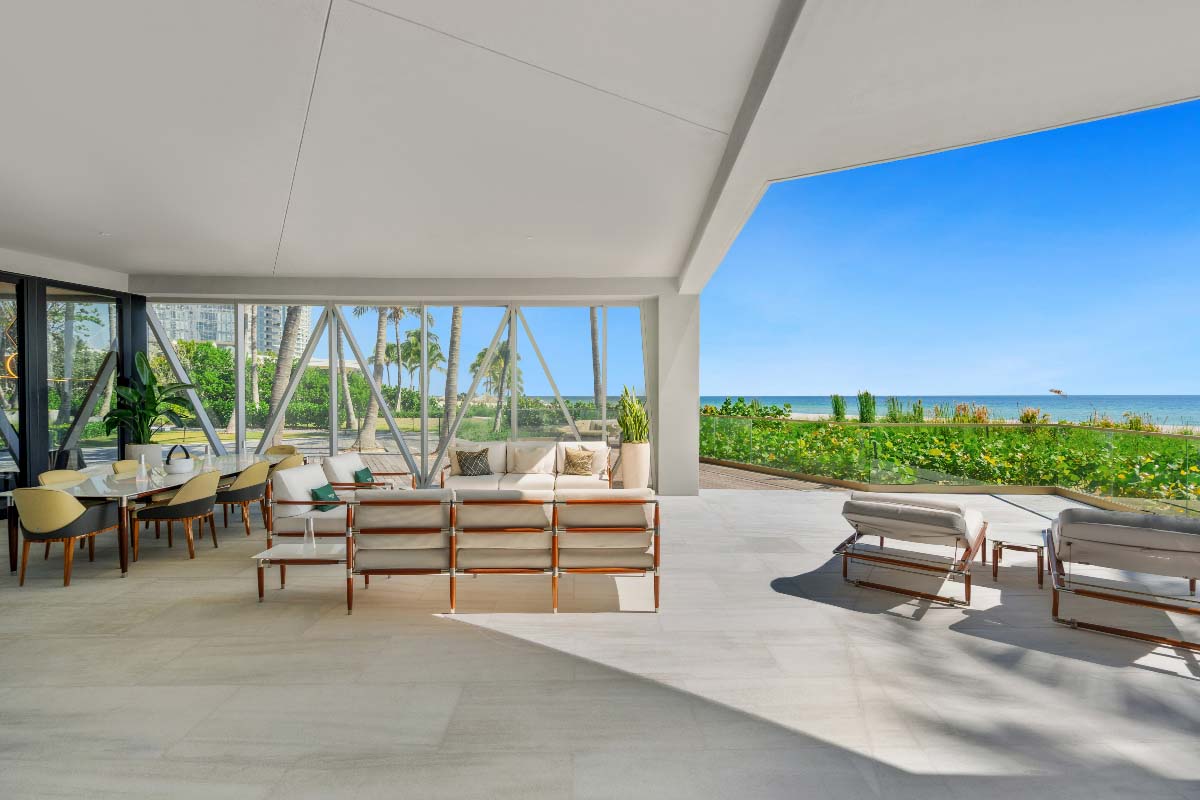 Nicole: Do you have any future plans that you can give us a sneak peek on?
We have dozens of plans. As you know, we're still the largest owners of oceanfront in Miami-Dade county. We have other plans on other projects. I'm also doing the Rosewood Residences in Hillsboro. We just launched that several weeks ago. We've got a lot going on. Of course, you've heard of the uptown harbor, which is the new intracoastal mall that got approved last year for 2,000 units. We're working. We're working on several things, nothing concrete to announce yet, but you'll hear about it when it happens.
Gil Dezer's vision and relentless pursuit of excellence have reshaped the landscape of luxury real estate in Miami. With Bentley Residence, he has seamlessly blended automotive artistry with residential comfort, creating a living experience that transcends conventional boundaries. From the exquisite craftsmanship and attention to detail to the unrivaled privacy and exclusivity, every aspect of Bentley Residence reflects the pinnacle of opulence.
As Gil continues to push the boundaries of innovation and redefine luxury, the future holds exciting prospects for Miami's skyline and beyond. WIth his unwavering commitment to excellence, we can expect nothing less than extraordinary from this visionary developer.
Co-Written by Nicole Martinez