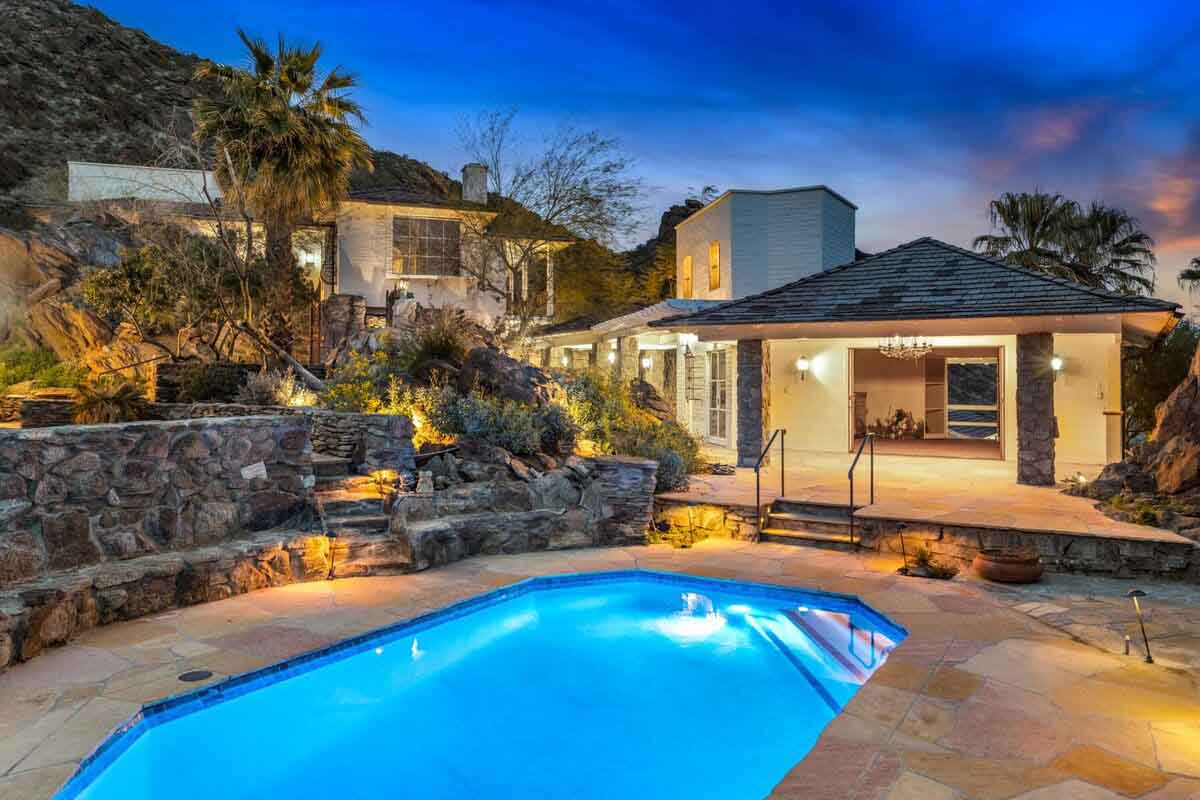 Because of its year-round sunny weather and gorgeous views of desert scenery, Palm Springs, California, has become an attractive vacation spot for Northerners, looking to thaw out in the heart of winter. Every year, the population of this small desert town triples in size from November to March, as tourists from all over the world flock to the region's sporty resorts and glamorous pool parties. Palm Springs is also home to stunning examples of mid-twentieth century architecture that give the town a swanky, retro vibe and make it a photogenic retreat from bustling urban life. These features also make Palm Springs a sought-after location for celebrities, eager to snag a piece of private real estate where they can escape the spotlight and hide from the Hollywood hubbub.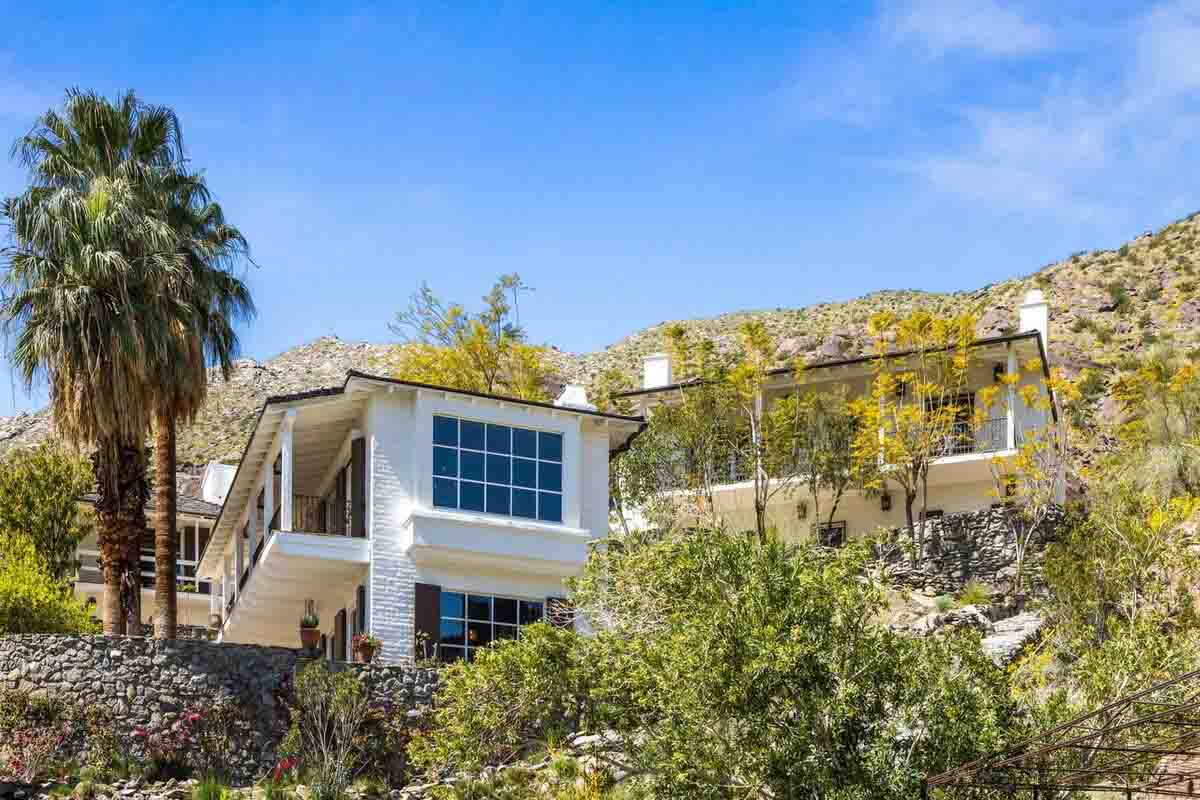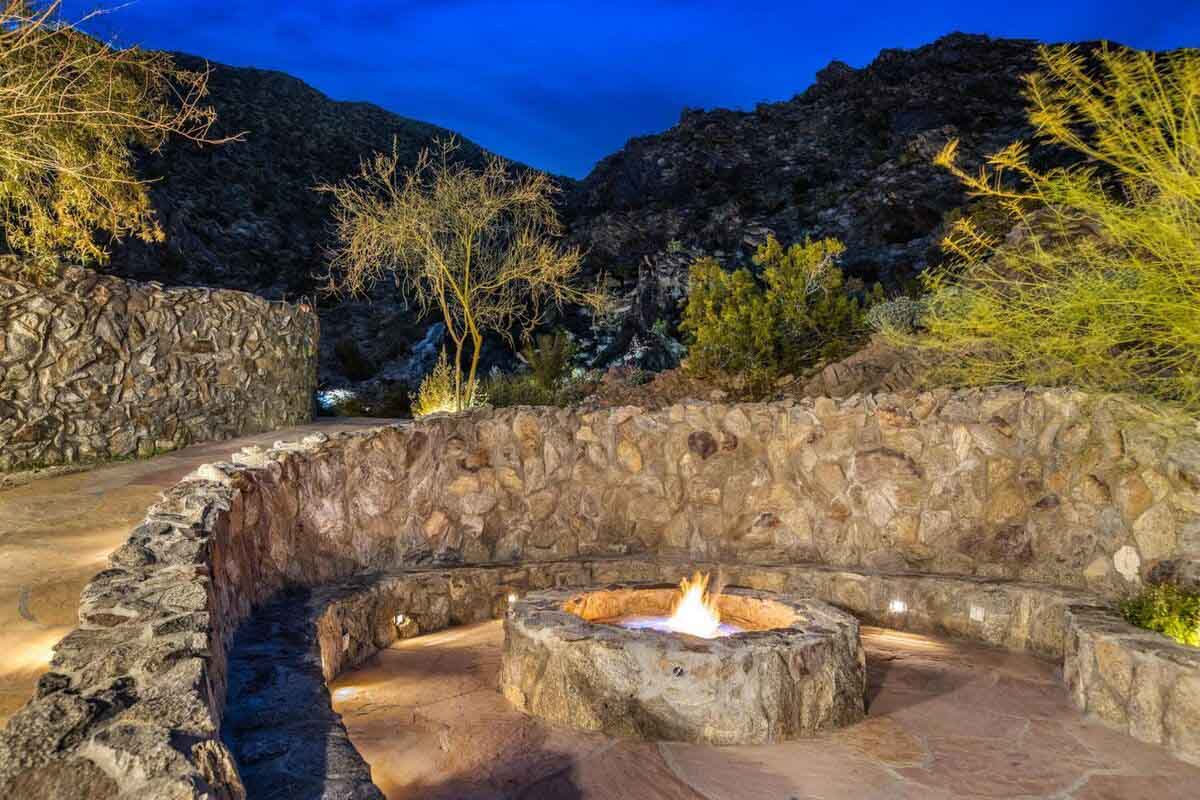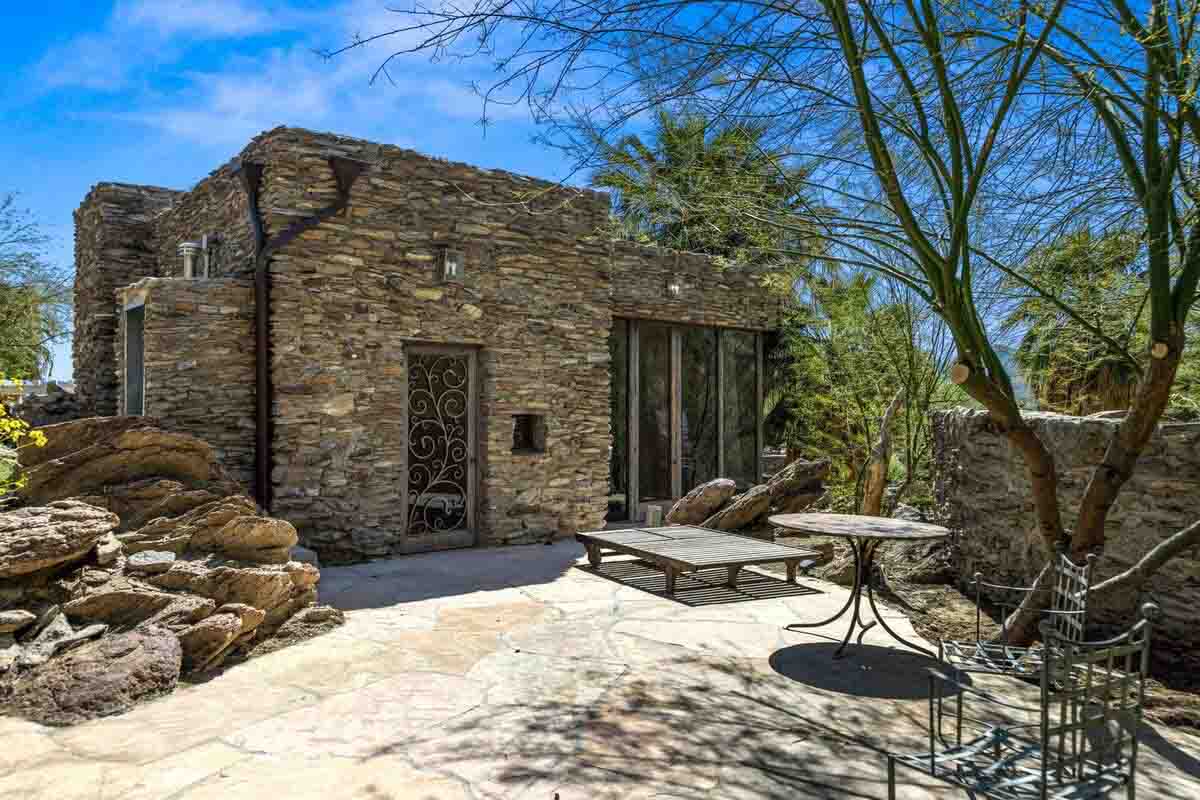 Just recently, news broke that one of Palm Springs' most coveted celebrity compounds went on the market, and with its $12.9 million asking price and out-of-this-world features, the property is already turning heads. Situated on multiple acres of sprawling Palm Springs desert, 252 Ridge Road is the former mansion of Suzanne Somers, one of the 80's and 90's biggest sitcom stars. The property consists of five separate dwellings, each with its own personality and ambience. Its amenities are also top-notch, making it a sumptuous sanctuary, where desert dreams and lush living collide. For one lucky buyer, this Palm Springs Paradise is destined to become a haven for relaxation and comfort, providing endless warm days and cozy nights under the California skies.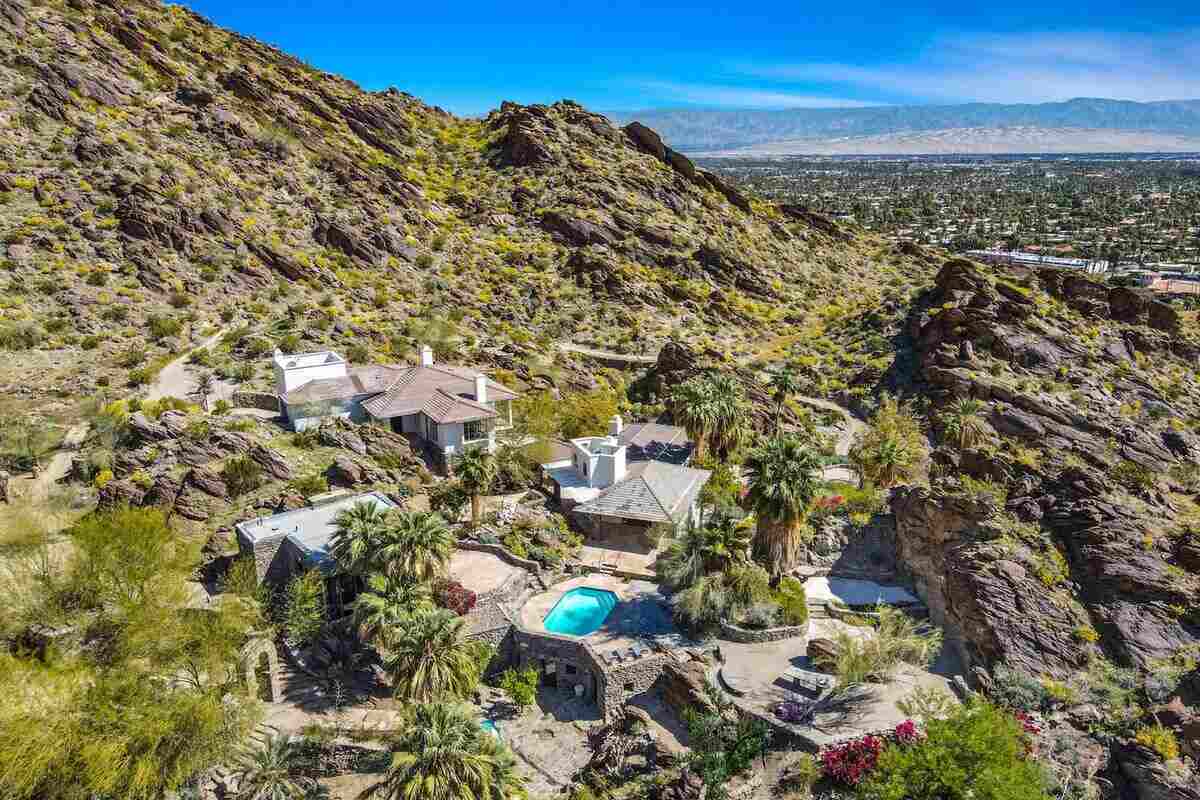 An Oasis in the Desert
Suzanne Somers lived with her husband Alan Hamel in this estate for almost 40 years before putting it on the market in 2021. It quickly snatched a buyer, but just recently, the 7,280 square foot mansion went on sale again, giving home shoppers a fresh glimpse into this exclusive oasis. Surrounded by palm trees and miles of textured desert landscape, the compound sits on 28 acres of land, meaning that the future owner will have ample space to expand, build, and create a private paradise according to their own vision. The outdoor spaces are perfect for entertaining and hosting vibrant parties, and the home even has its own dance floor to host dozens of party-going guests. Equipped with an amphitheater, a lagoon-style swimming pool, and an outdoor fireplace, this property allows residents to socialize in the desert air with a variety of activities, all in the lap of luxury.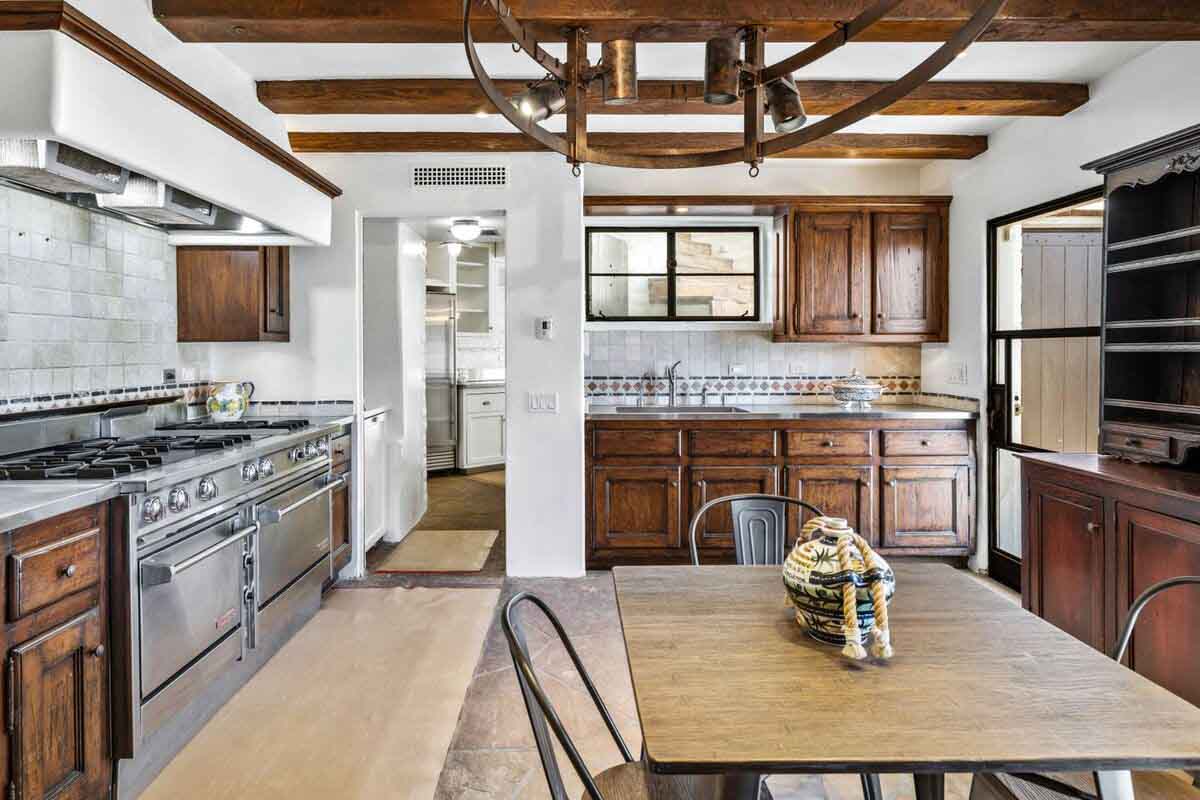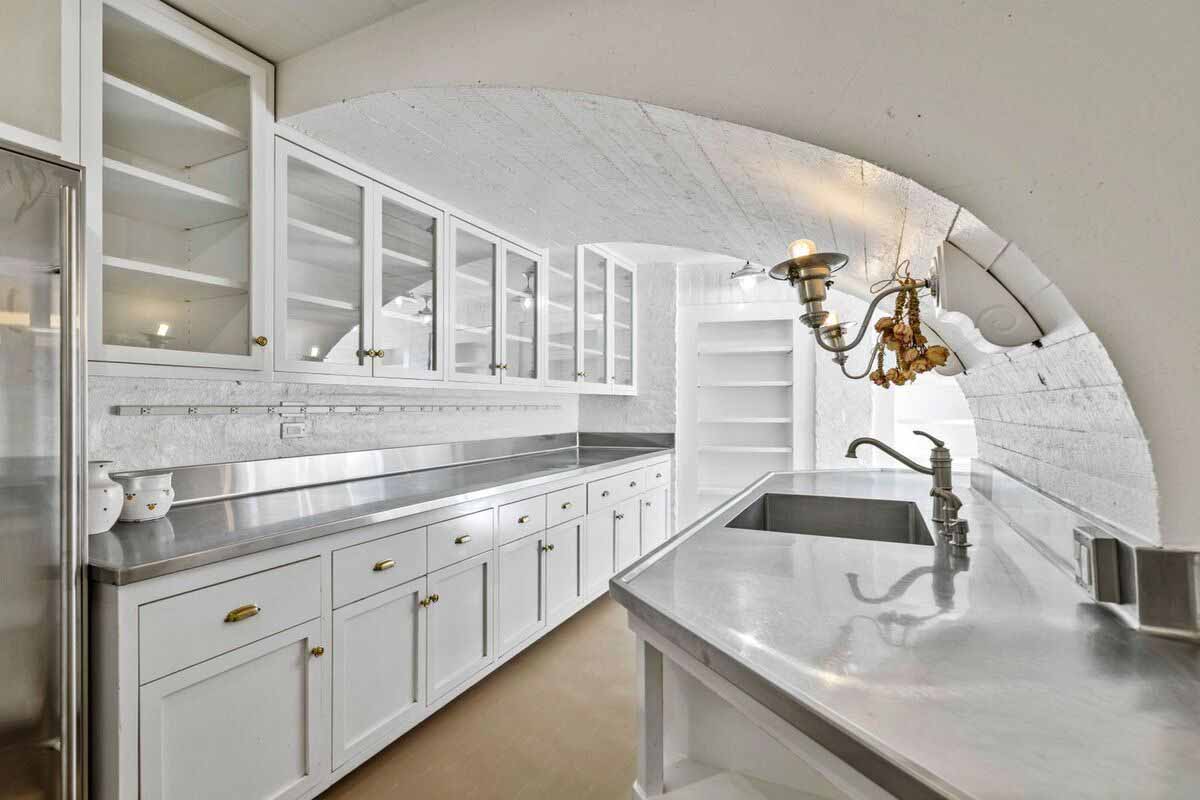 Most intriguingly, the house comes with a custom-made funicular, a machine that ferries residents up and down the property, so that they can move about the home's five separate villas with ease. Because of its expansive size, multi-level design and compartmentalized layout, guests can meet up and spend the night partying and chatting in the common areas, then go their separate ways to their own villa—the perfect design for hosting others while maintaining privacy. In addition to several secret patios, a two-room chef's kitchen and a natural waterfall, the property also boasts seven spacious bedrooms and ten bathrooms, meaning that owner and visitor alike will have plenty of space to luxuriate and make themselves at home. A massive dining room, with enough space for 32 guests, centers the main house, and the basement boasts an impressive wine cellar, with enough space for 2,000 bottles of wine. This is a home that is built for entertaining, and its unique mixture of cozy atmosphere, vintage appeal and glamorous amenities make it an attractive abode for a socialite.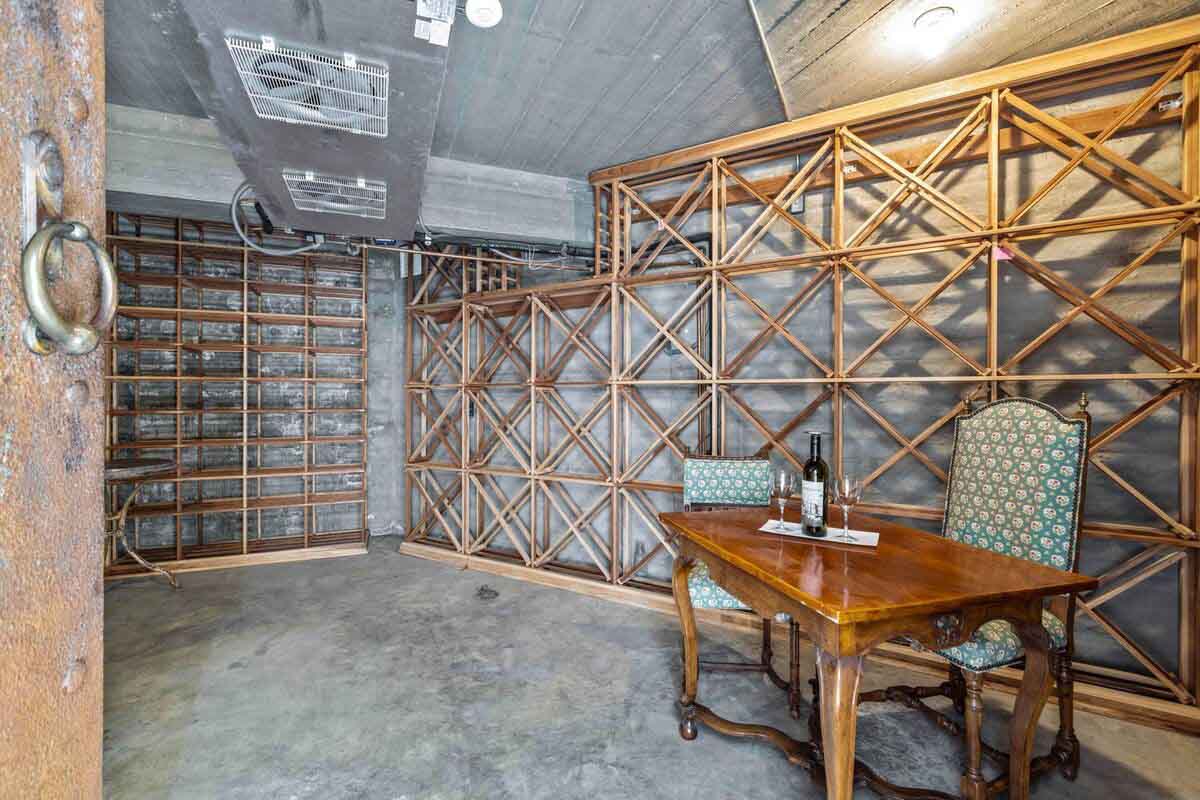 A Desert Delight
The property, which was originally built in 1939, has so much to offer on its face, but it is the surrounding scenery that makes this home extra appealing for a well-to-do buyer. 252 Ridge Road overlooks the magnificent Mesa Canyon, an awe-inspiring sight that relaxes and inspires. Besides the lush garden of palm trees surrounding the property, the house features a meditation garden, where residents can practice yoga in absolute serenity and grow more in tune with nature. For outdoors enthusiasts, the Mesa neighborhood is also filled with hiking trails and summits to climb, enveloping residents in the splendor of Southern California's desert sands. Because the property has so much open space, guests will have no problem finding parking either, since the home can accommodate up to 20 vehicles. The long, gated driveway, with its unique view of the desert landscape, also lends to the property's elite allure.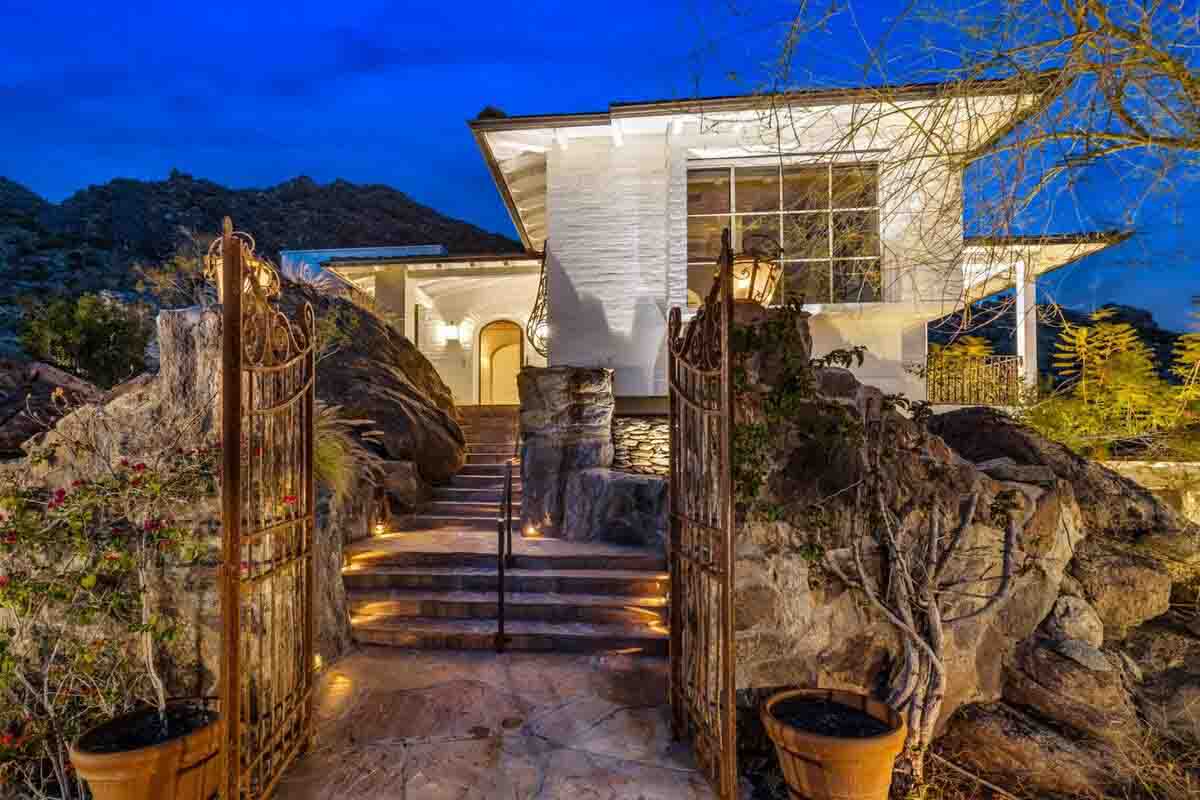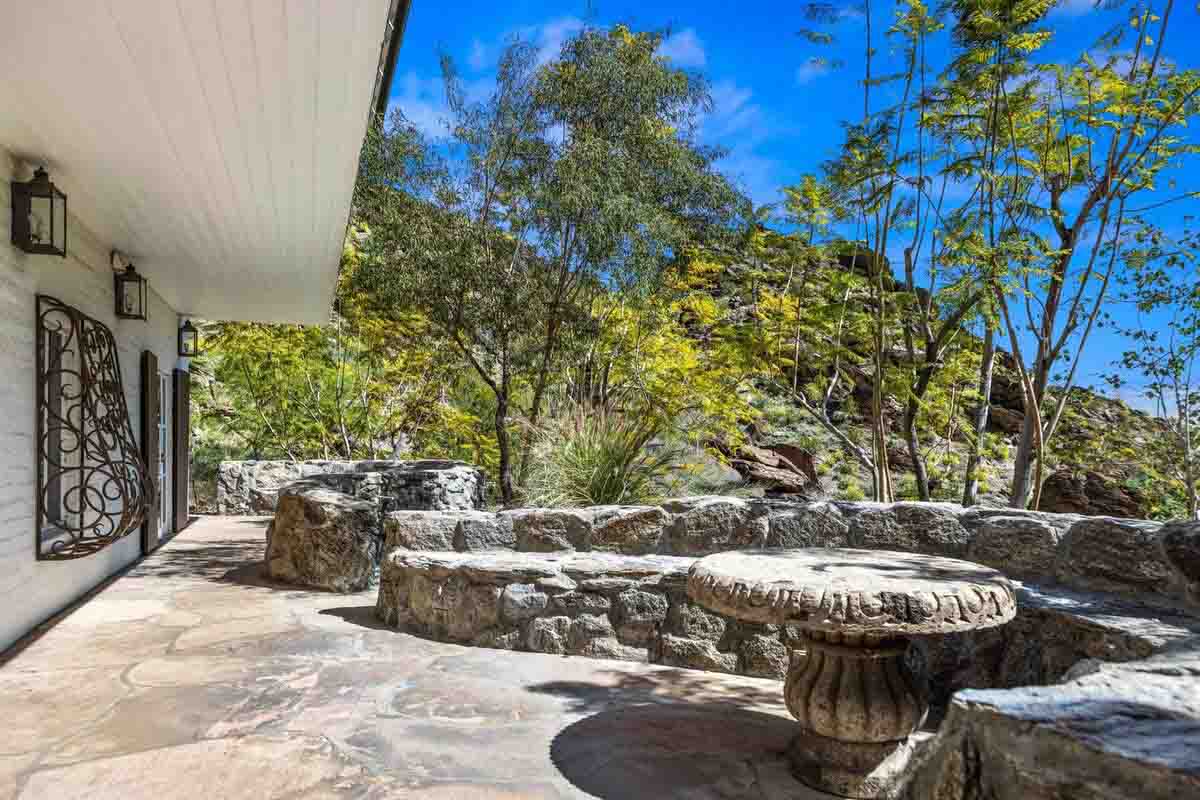 There's so much to do and so much to see on this desert compound that it's no wonder the home occupies a celebrity status among Palm Springs real estate. Potential buyers should contact Scott Lyle of Compass real estate for more information about this stunning piece of California history and real estate.