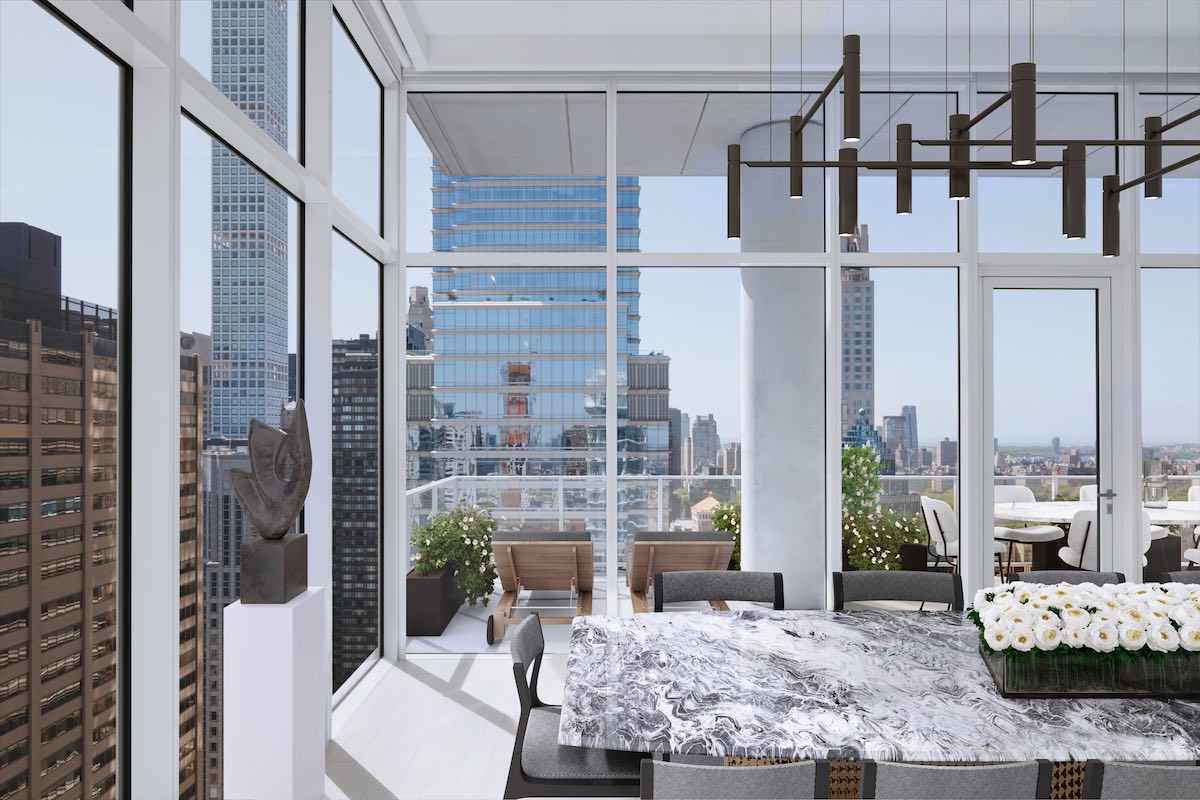 Since travel was put to an abrupt halt when the coronavirus outbreak began, people had to find ways to transport themselves to their favorite global destinations. Some took virtual museum tours while others watched their beloved cities come to life on television; architects and designers had another idea. They immediately saw a clear path to transport homebuyers to another place through their 'passport designs' – looks inspired by travel.
The following three luxury residences take you to another place and time through design. Find Paris, South Beach, and Los Angeles in New York City.
Penthouse 33 at 200 E. 59th St., Manhattan ‒ South Beach, Miami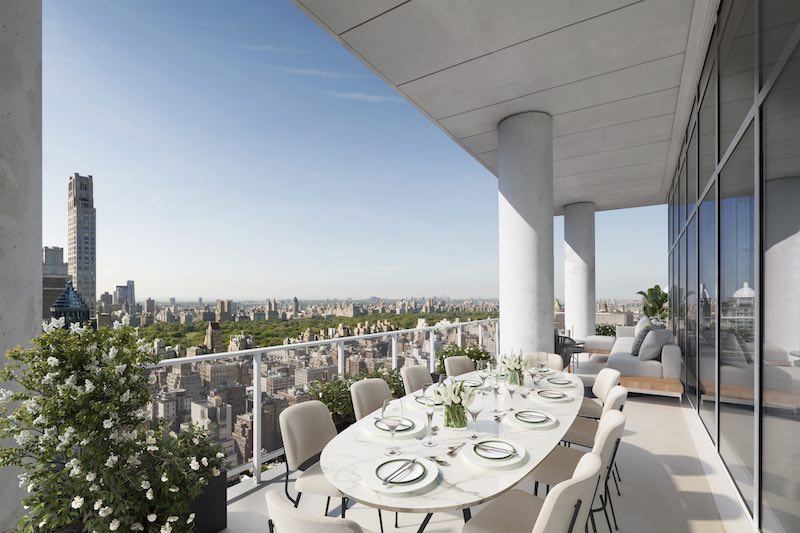 The elegantly designed Penthouse at 200 East 59 captures the breezy summer spirit of Miami, as a continuous wraparound terrace allows for an indoor/outdoor living concept and a stunning 360 degree view of the East River, Central Park, and the Midtown skyline. A full-floor residence with 14' ceilings and floor to ceiling windows is not easy to come by in this Midtown Manhattan neighborhood. The three bedroom, three and a half bathroom residence is outfitted with Calacatta marble countertops in the kitchen, a north facing master bedroom with two dressing rooms and an elegant ensuite with Siberian marble walls, marble floors with radiant heating, and a marble floating vanity. The interior's clean lines, diverse textures, whites, pale neutrals, and pops of color in wall art bring the classic modern South Beach vibe to New York City.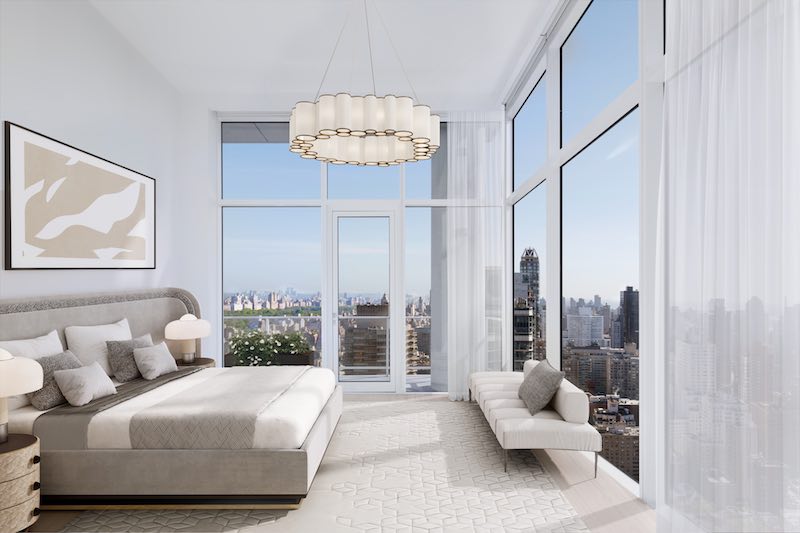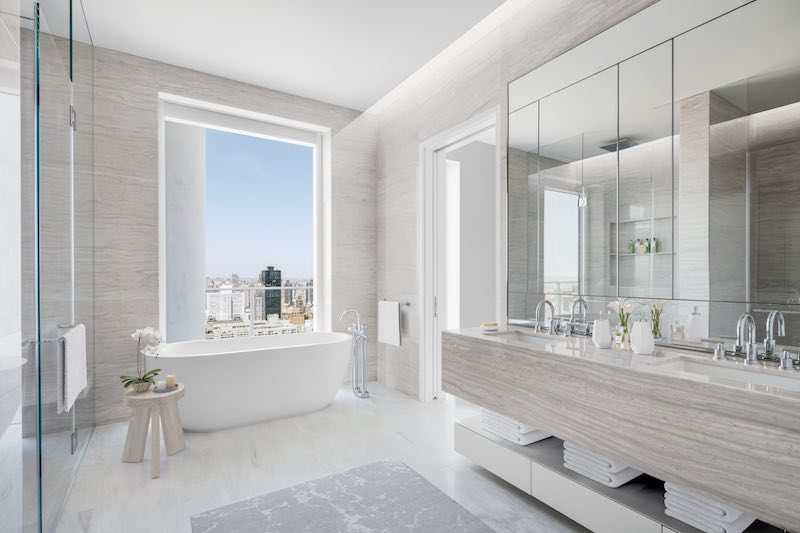 The 35-story building was developed by real estate visionary Harry Macklowe and designed by award-winning architect CetraRuddy.
50 Bridge Park Drive #11AE, Brooklyn – Los Angeles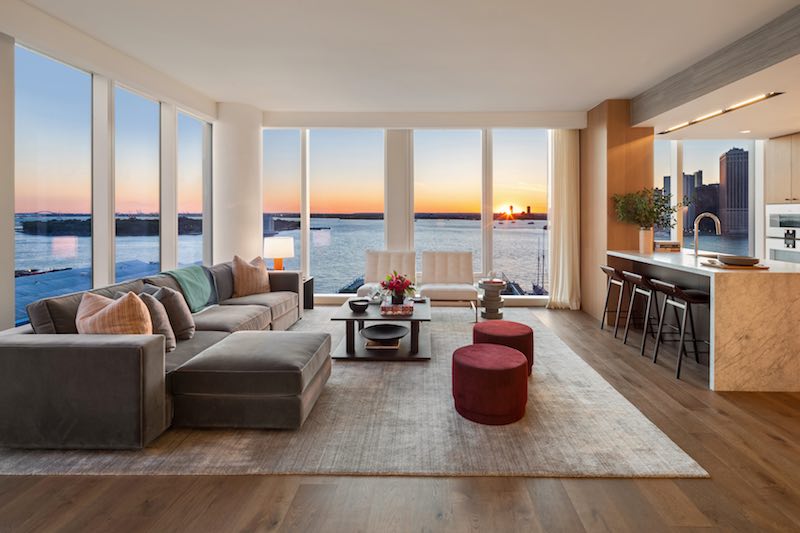 The Quay Tower in the sought-after neighborhood of Brooklyn Heights is a new development that sours above the waterfront with Manhattan and New York Harbor views. Residence 11AE, with its modernist aesthetic, was designed to transport you to the West Coast, where designers turn to calm vibes and livable luxury as their inspiration. Santa Monica-based AD100 interior design firm Marmol Radziner brings California 'light and airy' to Brooklyn.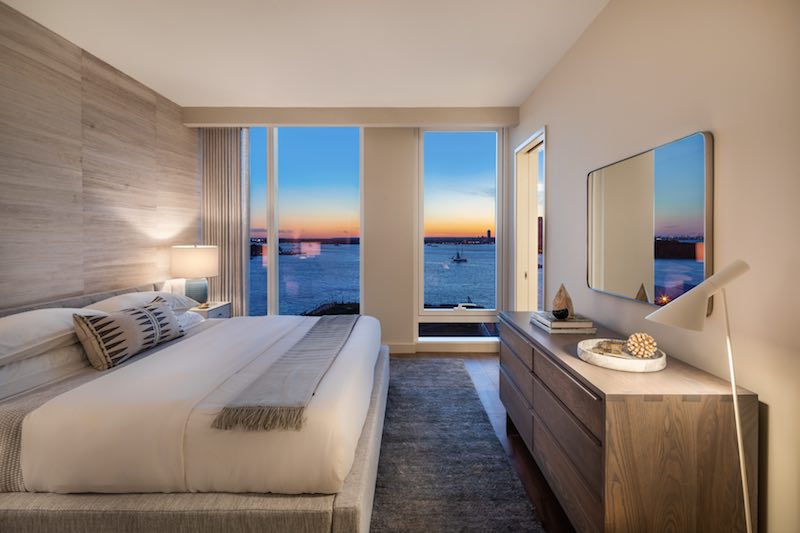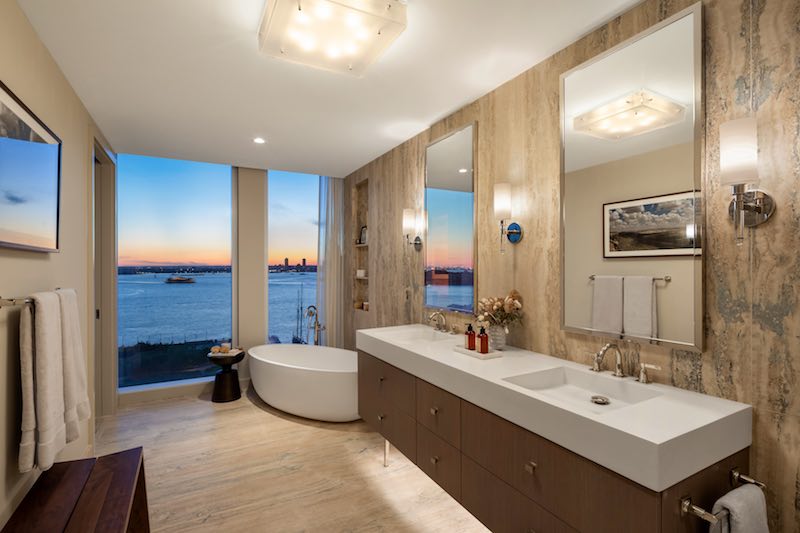 With floor-to-ceiling windows in generously sized rooms, a warm color palette, wide-plank oak flooring, oak kitchen cabinetry, imported marble tiles and vanities, ambient lighting, and a private entry mudroom, this statement residence takes all its cues from west coast interior design in a most sophisticated manner.
110 Charlton Street #19B, Hudson Square – Paris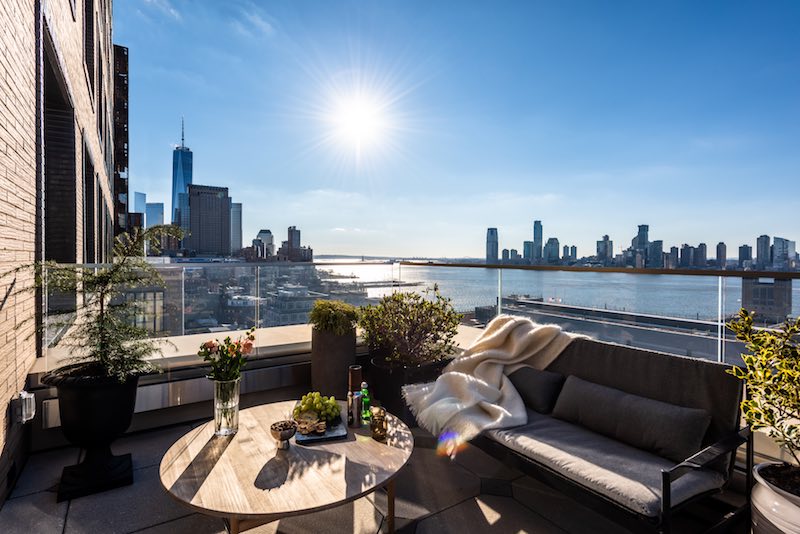 The Paris design team of Francoise Raynaud and Sebastien Segers thoughtfully bring French design to Soho. Greenwich West located at 110 Charlton St. in Hudson Square is a reinterpretation of the architectural standards blending West Soho with European sensibility. Take the classic New York loft feel, add Art Deco-inspired architecture, industrial-style oversized casement windows, and the Parisian standard of sophistication and you get Residence 19B. Features of this stunning two-bedroom, two-bathroom home include a spacious foyer, a Carrara marble seated windowsill and countertops, wide-plank European white oak flooring, integrated bookshelves, and master bathrooms clad in marble. Stunning views of the Hudson river and a southwest facing terrace further elevate this residence.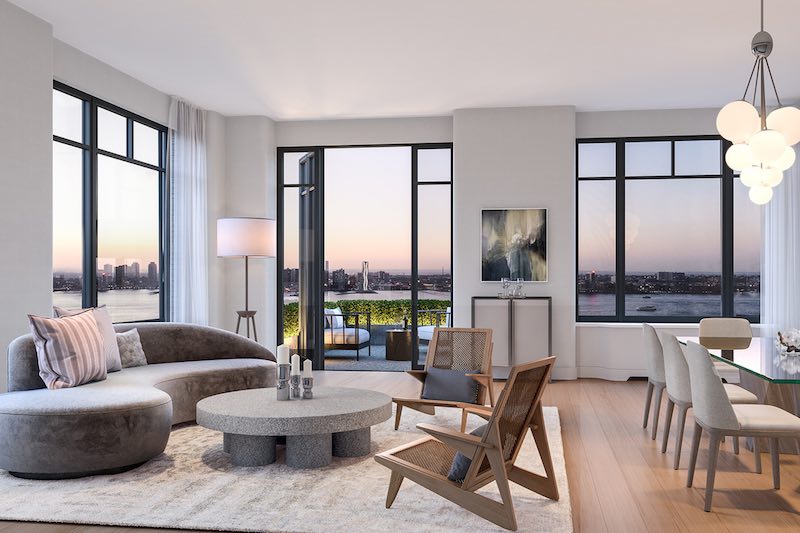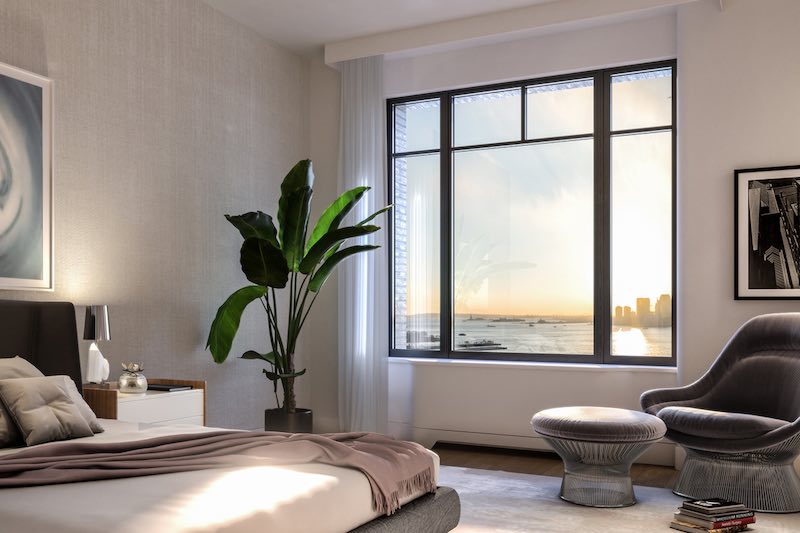 These high-end residences have many things in common – huge windows, panoramic views, elegant details – but they differ in that each takes on its own travel inspiration from Los Angeles to Miami to Paris.