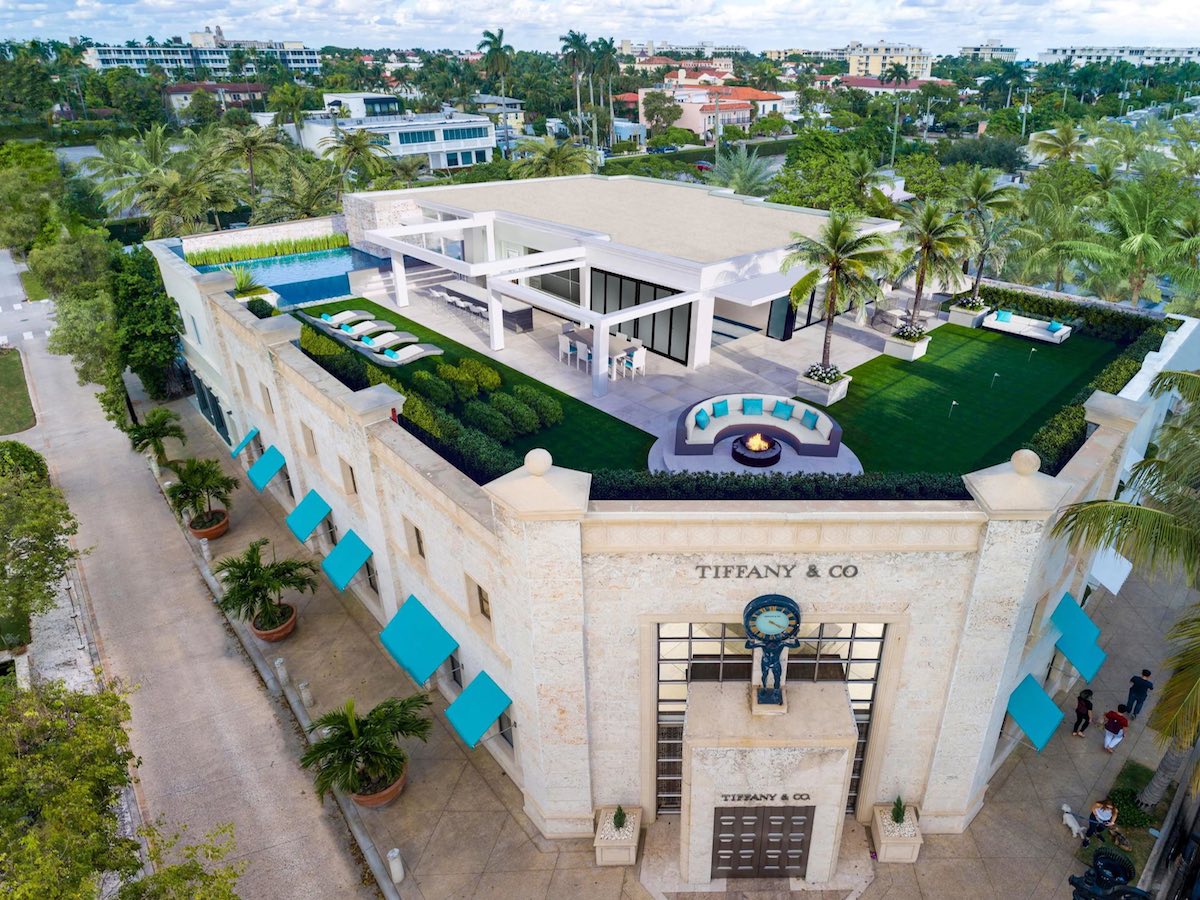 On West Palm Beach's iconic Worth Avenue—the South Floridian equivalent to Beverly Hills' Rodeo Drive—there sits a Tiffany store, waiting for customers to stop by and browse its collection of world-class jewelry. This top-of-the-line Tiffany store, whose nearby neighborhoods boast property values well into the millions, has recently become home to a one-of-a-kind luxury penthouse, undergoing exciting renovations that are on the verge of completion.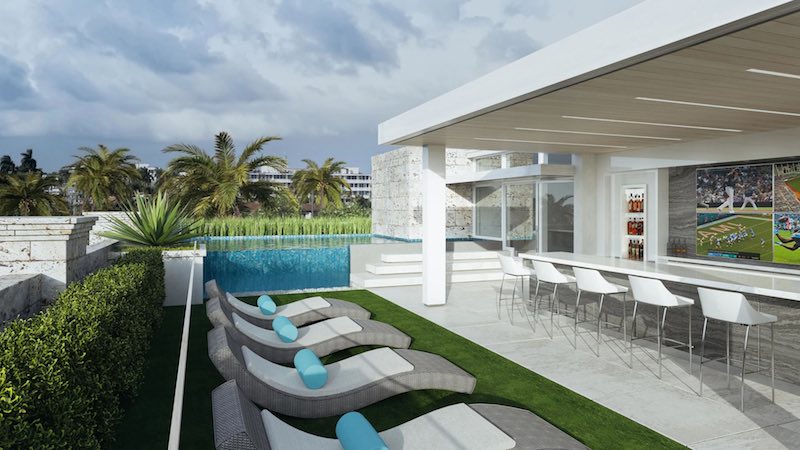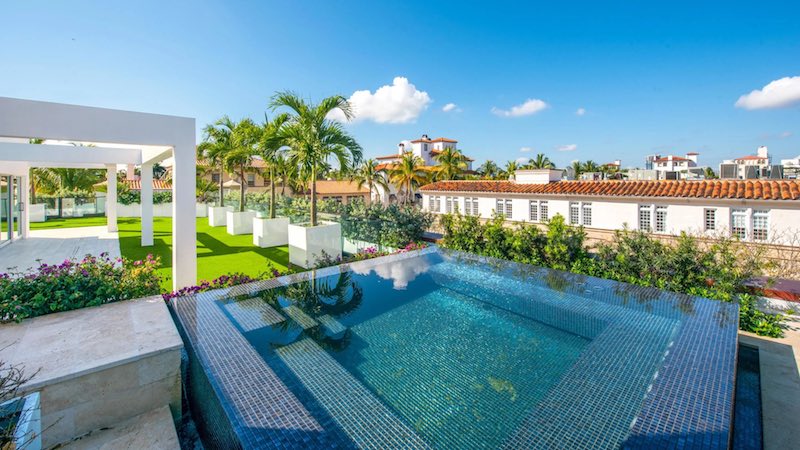 This gorgeous property, located on the second floor of this stunning Tiffany franchise, will go up for auction in mid-March, the bidding price starting at twenty million dollars. The palm-tree paradise with excellent views of the South Florida skyline would turn the head of even Tiffany's most distinguished patron, Audrey Hepburn. Its modern design, airy layout, and fabulous amenities have been built to snag the attention of South Florida's elite buyers, especially those with an eye for high-end jewelry.
A Gem of a Penthouse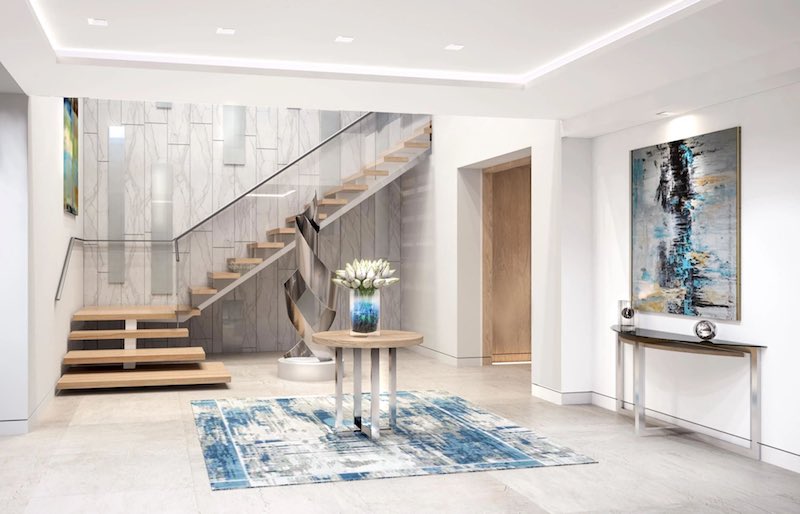 Luxury real estate renovators, Kean Developers, own and operate the building where this penthouse resides, and the company has made it their mission to elevate this property to the pinnacle of class and style. Inside, residents will enjoy an impressive 13,000 feet of living space, spanning five bedrooms and seven-and-a-half baths, with plenty of room for onsite staff. The furnishings of this extraordinary penthouse are crisp and modern, with stunning integration of geometric shapes and bold splashes of color into the architecture. The light fixtures come in unique, asymmetric shapes, and the furniture boasts innovative and eye-catching design, fit for someone whose style is anything but ordinary. The elegant interiors strike up the perfect balance between futuristic, sleek, and inviting, perfect for entertaining—and wowing—crowds of guests.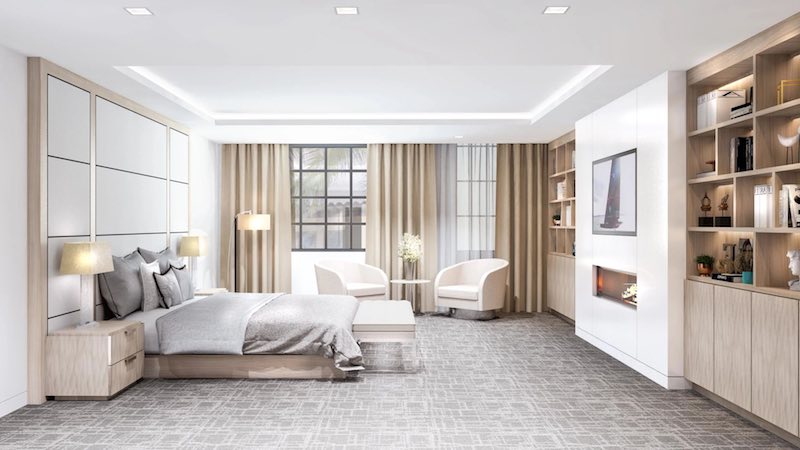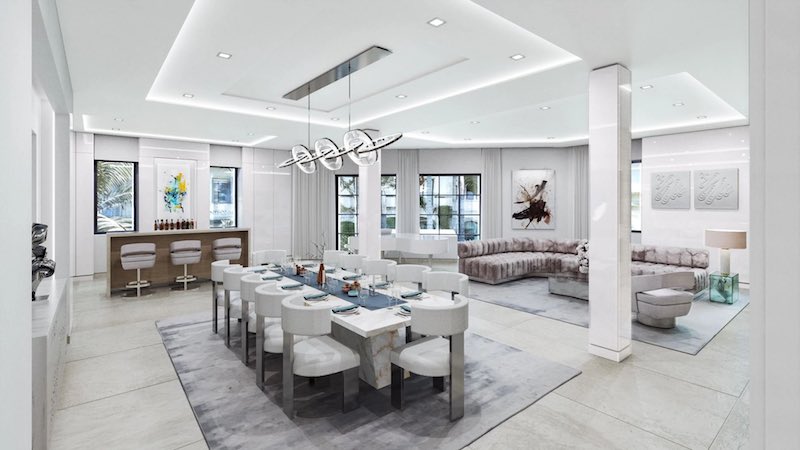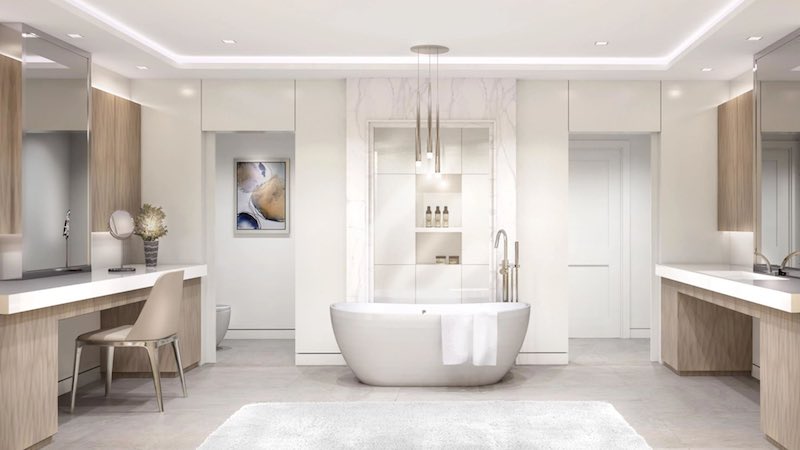 Speaking of guests, the spacious penthouse comes equipped to party with friends, its rooftop terrace built to accommodate the South Florida high life. There, residents can make a splash in a square-shaped infinity-edged pool or bask in the sun to the heart's content. The glass-walled pergola provides ample shade for relaxing, and the built-in spa facilities mean wellness can be a top priority for those who live here. Of course, no South Florida mansion would be complete without a rooftop bar, where guests can order up their favorite drinks while mingling with others. The Tiffany penthouse also comes with a game room, illuminated by natural light, furnished with a pool table and a space for playing cards with friends. Once the renovations have been completed, this Worth Avenue diamond in the rough will become one of West Palm Beach's finest gems in real estate, with everything a socialite needs to become the life of the party.
Prime Location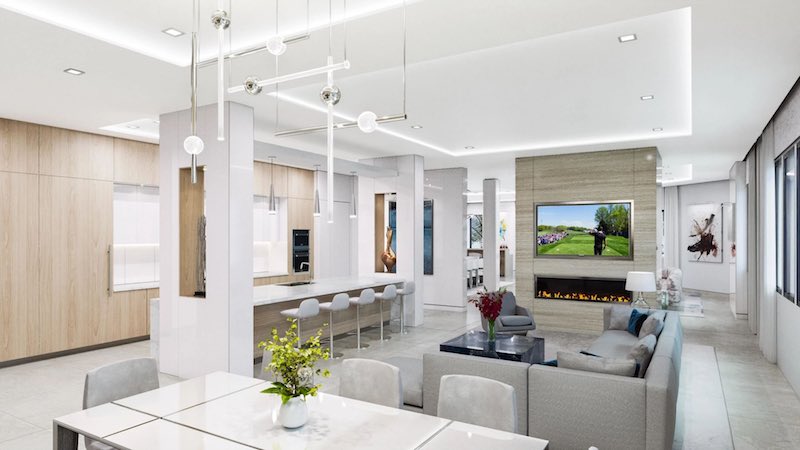 The Tiffany penthouse is not only a fine piece of real estate, but it's also located right in the center of West Palm Beach's premiere shopping street. Here, purveyors of fine luxury goods are just a few steps away, so whoever owns the property can spend the day out with friends, shopping at Gucci, Chanel, Lilly Pulitzer, and other desirable brands. The Atlantic Ocean is also a few steps away to the East, so posh beach days can become a regular occurrence for guests and residents alike. Yacht owners and enthusiasts will also be excited to learn that the Intracoastal Waterway sits just to the west of the property, perfect for boat-watching or taking one's own vessel out for a spin. Golf fans will rejoice because the exclusive Everglades Golf Club is right across the street from Tiffany, meaning that an afternoon of glamorous golfing is always just a few steps away. With its prime location, top-tier designs, and posh amenities, the Tiffany penthouse is bound to become as iconic and enviable as the luxury brand itself, a rare diamond available only to the highest bidders.