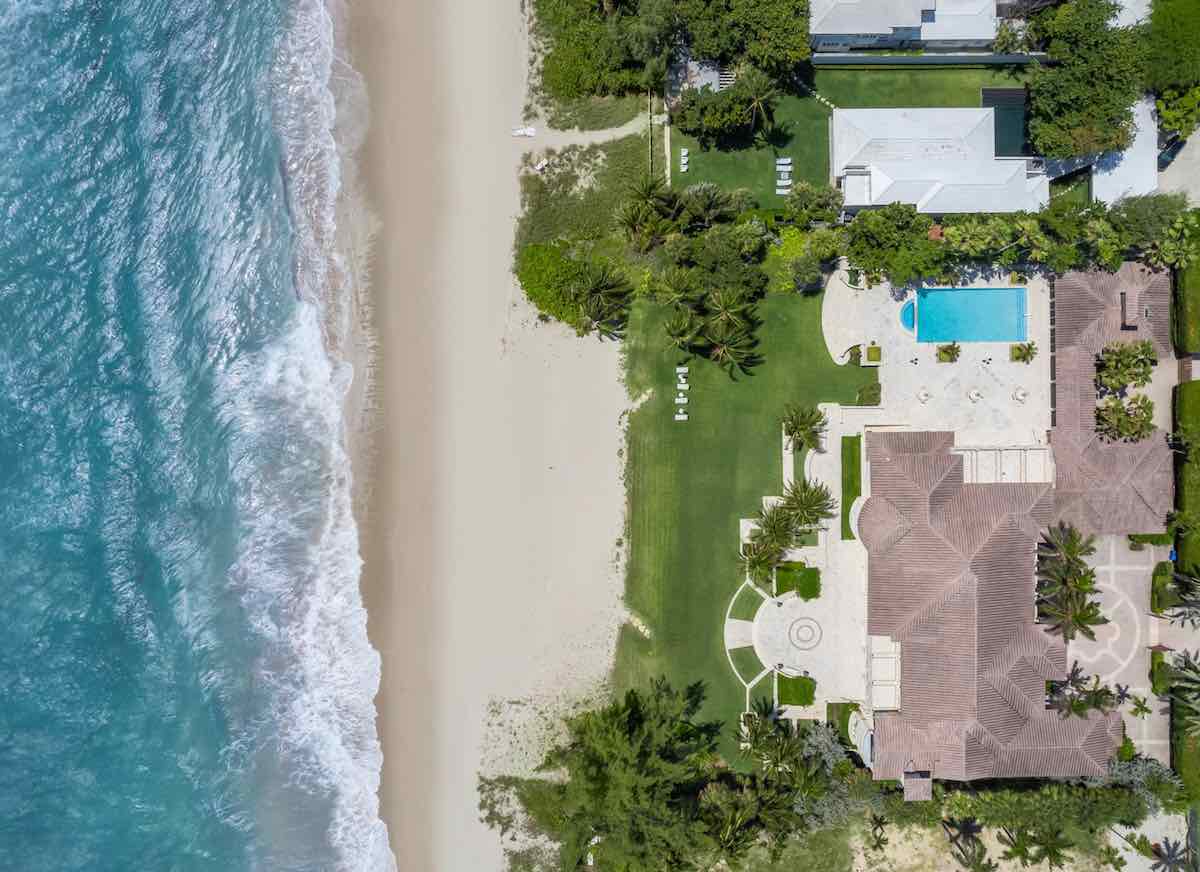 Universally recognized as one of the most vibrant and luxurious cities in the entire world, real estate aficionados now possess a unique, once-in-a-lifetime opportunity to purchase Miami's most gorgeous and sought-after property.
The largest single-family oceanfront home in the entire Magic City has hit the market for the first time in nearly 40 years. Located at 355 Ocean Boulevard and nestled in Southern Florida's famous Golden Beach Community, this lavish property spans over 32,000 square feet on a 1.5-acre lot, and sports 9 bedrooms, 14.5 bathrooms, and countless luxury amenities over 2 stories. At first glance the neighborhood alone provides some of the most luxurious living anywhere in the United States, bestowed with secluded beaches, tennis courts, state of the art clubhouse, and its own private police force. The property at 355, however, is undoubtedly the neighborhood's crown jewel, which makes it one of the finest and most coveted luxury homes anywhere in the world.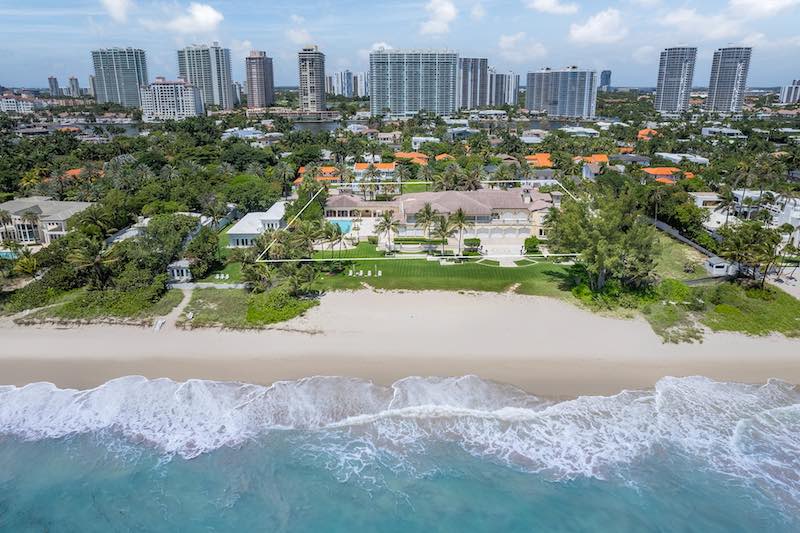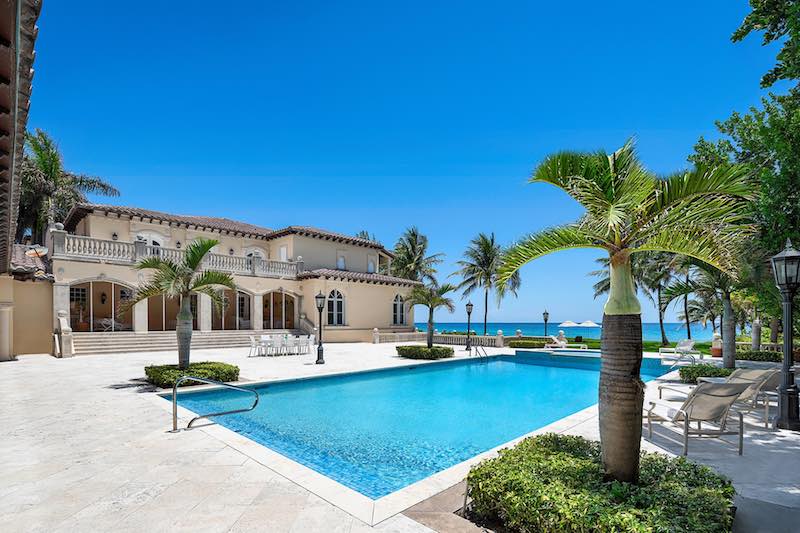 As one arrives through either of the property's two private gate entrances, the home's immense size and stunning beauty become immediately apparent. Continuing through the intricately designed circular driveway and into one of the numerous garages or spacious covered carports, residents will disembark onto a property that provides the pinnacle of beauty, luxury, and spaciousness at every turn, while also allowing a truly unique architectural freedom to the home's next lucky owner.
355's interior has been all but stripped of any evidence of its previous inhabitants, allowing for the next owner to work with a magnificent blank canvas on which to implement their own taste from top to bottom. Still, while the interior design options are seemingly endless, built-in spaces for such luxury amenities as a wine cellar, home theater, bowling alley, gym, spa, lounge, bar, and staff quarters all remain firmly in place. The home also provides second-to-none luxury in the way of living spaces, with the second story alone containing five spacious guest bedrooms, each with their own ocean views, as well as a magnificent master bedroom that offers a taste of everything the property has to offer.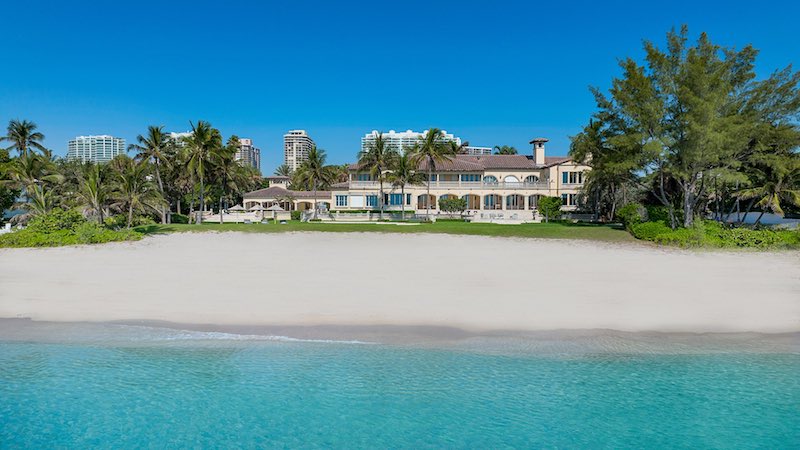 Spanning one half of the home's entire upstairs floor, the master suite is completely flanked by floor-to-ceiling windows that provide the property's most breathtaking views. These vistas include a large, private oceanfront balcony, as well as sprawling panoramas of Miami's world famous skyline; an apt reminder that, despite the home's seclusion, it is just moments away from the bustling shopping, culture, and nightlife of the city's downtown.
While the property's impeccable interior is a marvel unto itself, the exterior is where 355 Ocean Blvd truly shines. Containing 250 continuous feet of open ocean frontage, with perfectly maintained emerald lawns and towering palm trees nestled alongside pure white sand beaches, the property easily sports one of the most magnificent private ocean fronts in all of Florida, the US, and beyond. Strewn throughout the outdoor areas of the home, residents will have a number of exterior amenities at their disposal, including an auxiliary kitchen, poolside guesthouse, grand veranda, and an expansive 52' by 58' oceanfront swimming pool. With vast areas of both covered and uncovered outdoor space, the property at 355 provides ample opportunities for relaxation, as well as the potential to host large and extravagant events such as birthday parties, weddings, and more.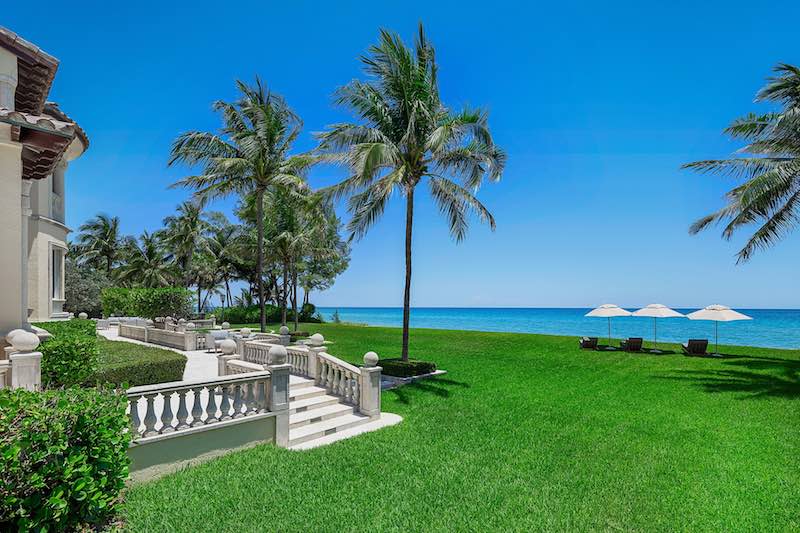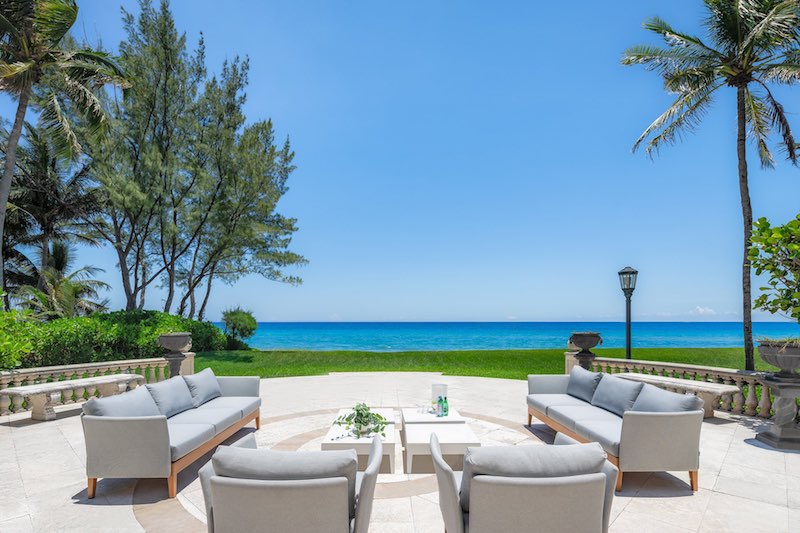 Widely regarded as an impressive trophy property for over 30 years, 355 Ocean Blvd comes with an impressive price tag of $100 million. The listing is held by Serhant, an elite real estate brokerage firm specializing only in properties worth over $10 million, and is being spearheaded by Miami real estate dynamo Dina Goldentayer—one of Miami's most renowned and recognizable real estate agents. With these real estate powerhouses at the helm, 355 is sure to see a buyer emerge soon.