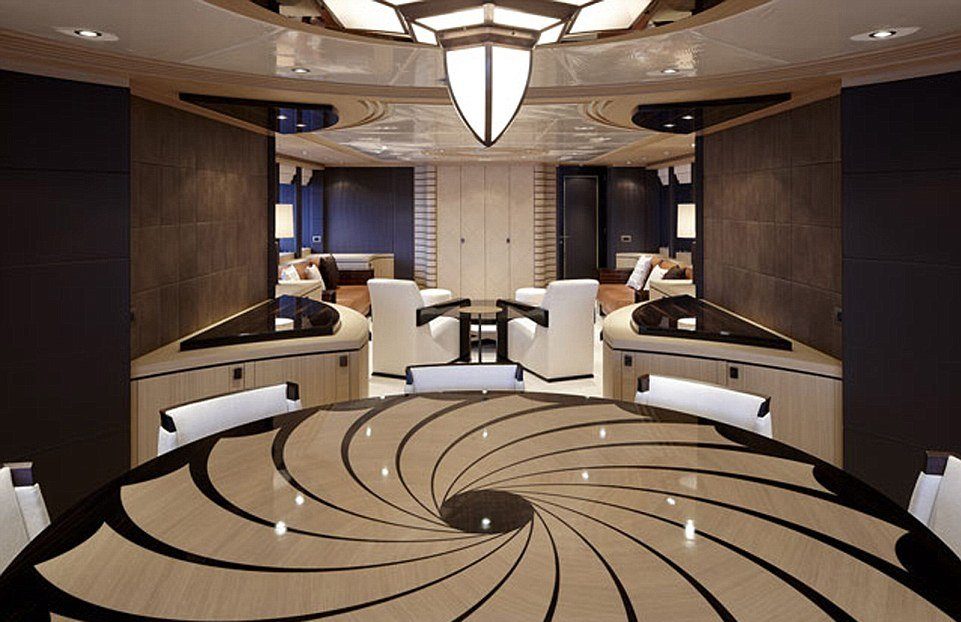 In today's challenging times, personal safety and the safety of your family, is a top priority. Some of the world's super-rich have installed aesthetically pleasing panic rooms to wait out any impending disaster. Others have purchased or designed lush underground accommodations that are comparable to a five-Star resort. From private bunkers to below ground mega-shelters, the following are some of the most luxurious places where the rich run to shelter-in-place.
The Underground House – Las Vegas, U.S.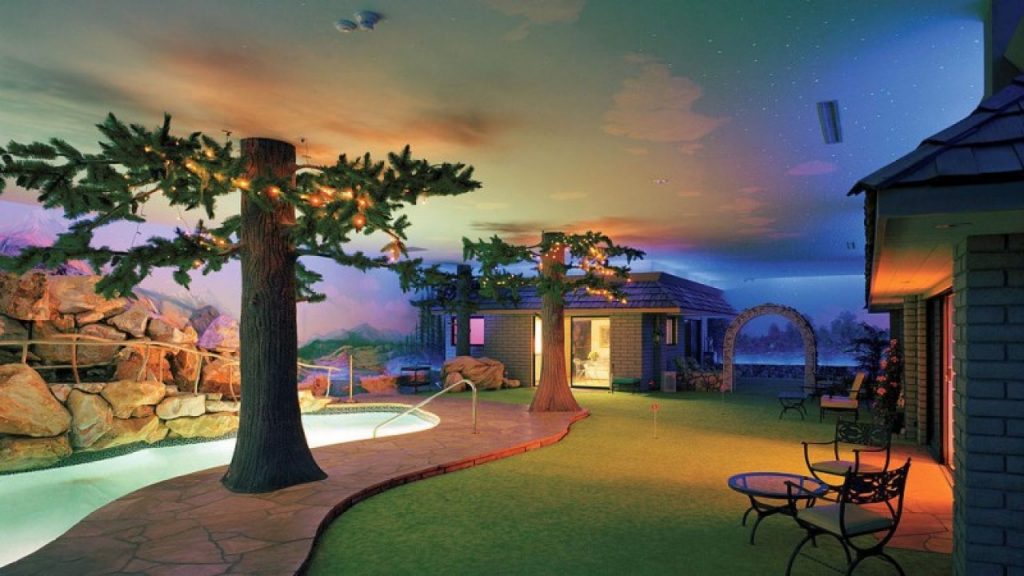 One famous underground retreat is a Las Vegas residence with 15,000 square feet of subterranean living space perfect for social distancing. With painted walls that look like the sky, faux trees and grass, and even a painted forest, this property emits an outside feel but is secluded below ground. Adjustable lights imitate different parts of the day, while the ceiling shines twinkling stars to give you the perfect night sky. The underground home also has a putting green, sauna, two hot tubs, a bar, a dance floor, and a swimming pool. The private residence has become famous for hosting weddings, corporate meetings, and has also been featured in film and television. This ultra-safe and famous dig is a two-bedroom, three bedrooms shelter that is also a part of Vegas history.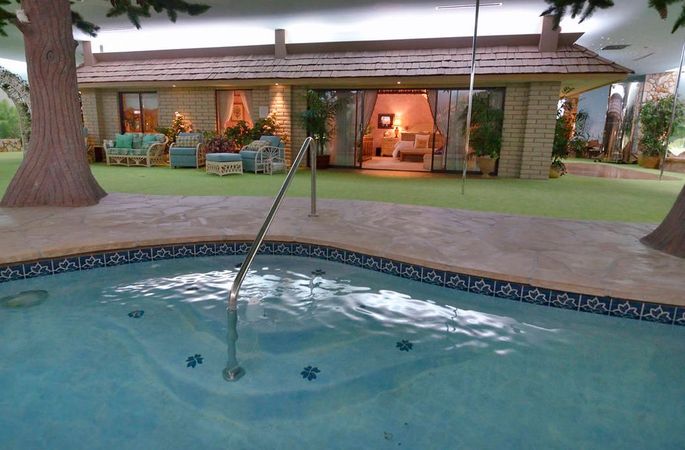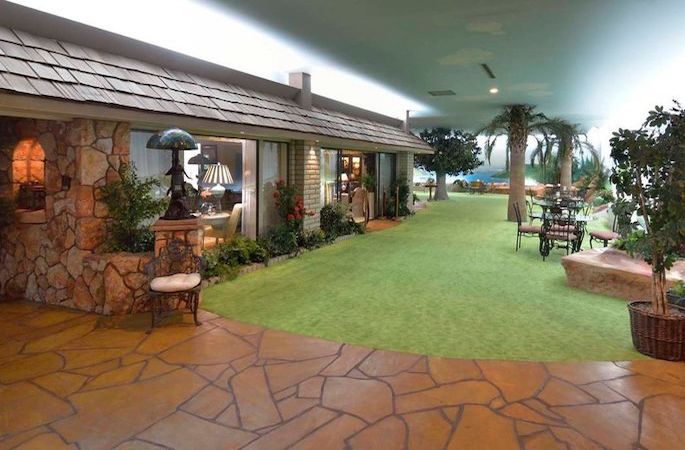 The property may not protect dwellers from a nuclear disaster or even contaminated air, but it will do the job for such an outbreak as the one we are experiencing today.
The Oppidum – Czech Republic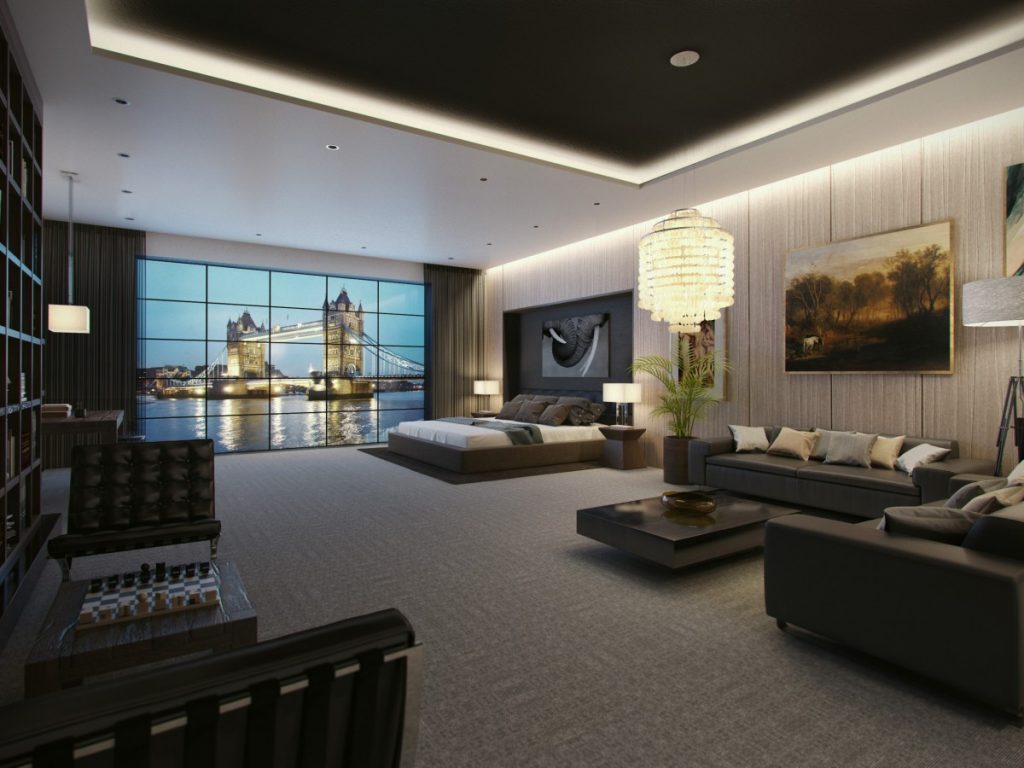 Located in the Czech countryside, The Oppidum is the "largest billionaire bunker in the world," and is ready to protect long-term against both man-made disasters such as a weapon of mass destruction and natural disasters. Surrounded by mountains underneath a residential estate, the property also boasts an above-ground helipad, automatic defense technology, and a golf course. First built in 1984 and remodeled in 2013, the massive fortress features a 6,750 square-foot master apartment with seven 1,720 square-foot suites. Living rooms and bedrooms are replete with virtual windows that give the illusion of being above ground. There is also a subterranean garden with simulated natural light, a treatment spa, and a swimming pool. Keeping residents entertained, there is a full gym, nightclub, billiards room, library, wine cellar, and movie theater. This amazing complex also has a conference room, hospital, and dental office. Storage areas can hold enough supplies for ten years of food and drink.
Vivos Europa One – Europe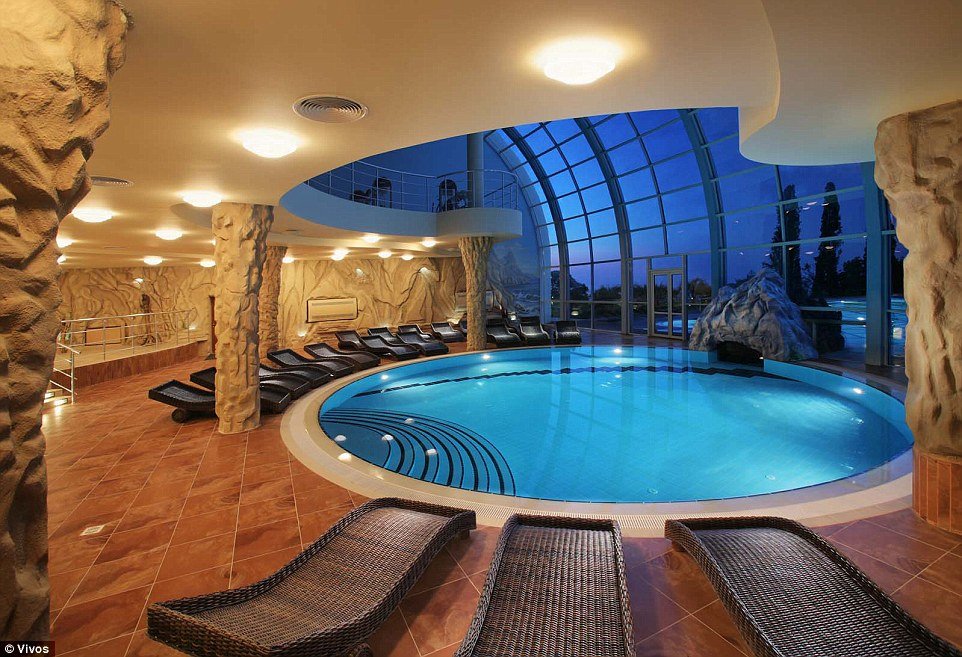 Located under a 400-foot mountain, Vivos Europa One was carved out of solid bedrock and was formerly used for military purposes. Now, the privately owned, below ground disaster shelter is set to safely house millionaires and their families for an extended length of time. Able to withstand earthquakes, nuclear blasts, flooding, and even armed attacks, the facility has over 225,000 square feet of living space underground. Above ground, there are warehouses, apartments, offices, and a personal train depot. If the train depot isn't available, there are also three miles of tunnel chambers for transporting people and supplies. With 34 custom living spaces, each family will have a private 2,500 square-foot area, with a possible expansion up to 5,000 square feet. Residents can enjoy a host of amenities such as pools, theaters, gyms, and bars. Vivos also has similar locations such as Vivos Indiana, Vivos Trine, and Vivos xPoint.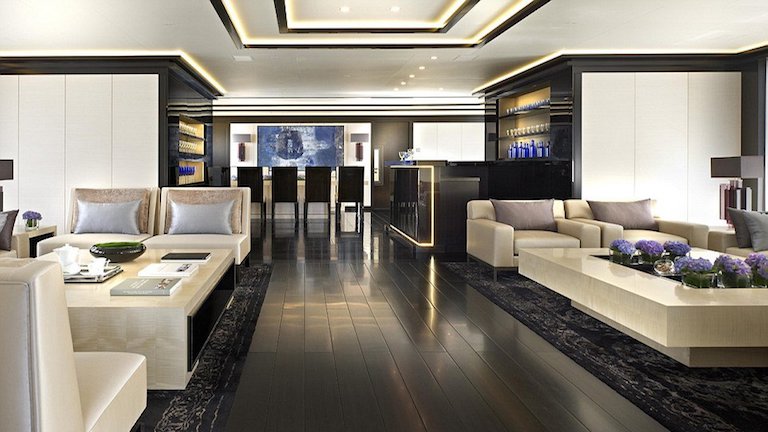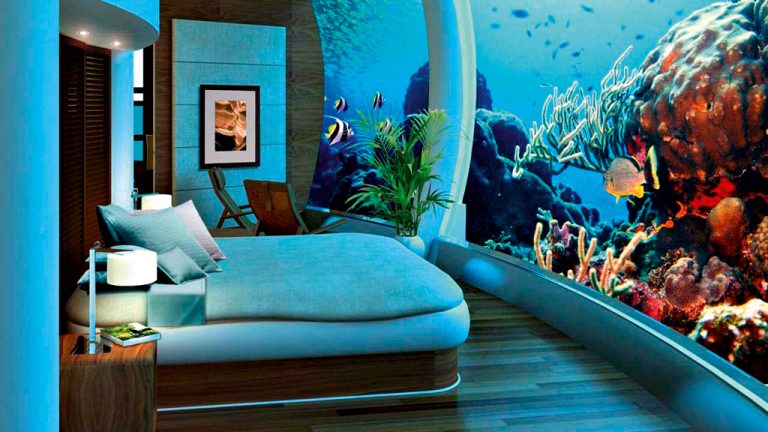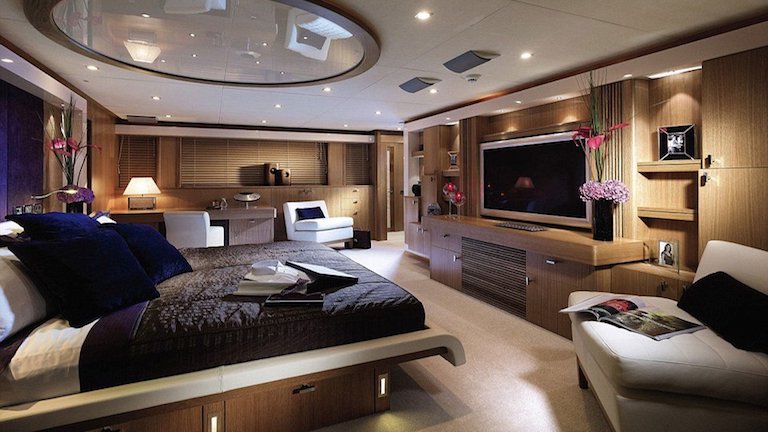 Undisclosed Location – Georgia, U.S.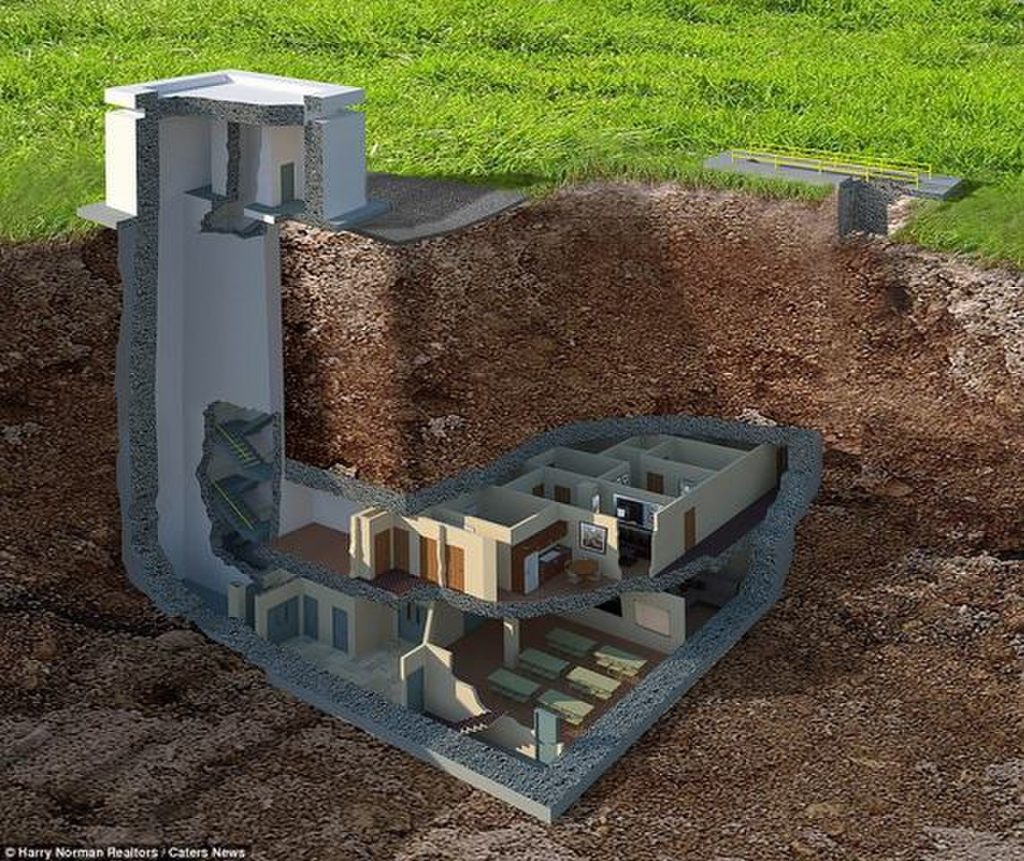 With a 2012 renovation, one unique bunker near Savannah, GA, takes protection to a whole new level. Originally built in 1969, this fortress is 45-feet below ground and has two levels of underground living space with a total of 14,000 square-feet. With four fully equipped luxury apartments of 600 feet each just on the second floor, this shelter has room to roam even when in quarantine. The first floor consists of a game room, large theater, workshop, and even a classroom. Once used as a training facility for government and military personnel, the home is an impenetrable fortress that will save any family or friend group from whatever disaster the future may bring.
Across the world, the super-rich build and buy subterranean retreats where they can stay safe from disaster for up to a decade, or they can simply quarantine during a pandemic such as COVID-19 as they continue to live to the standards they are accustomed to.