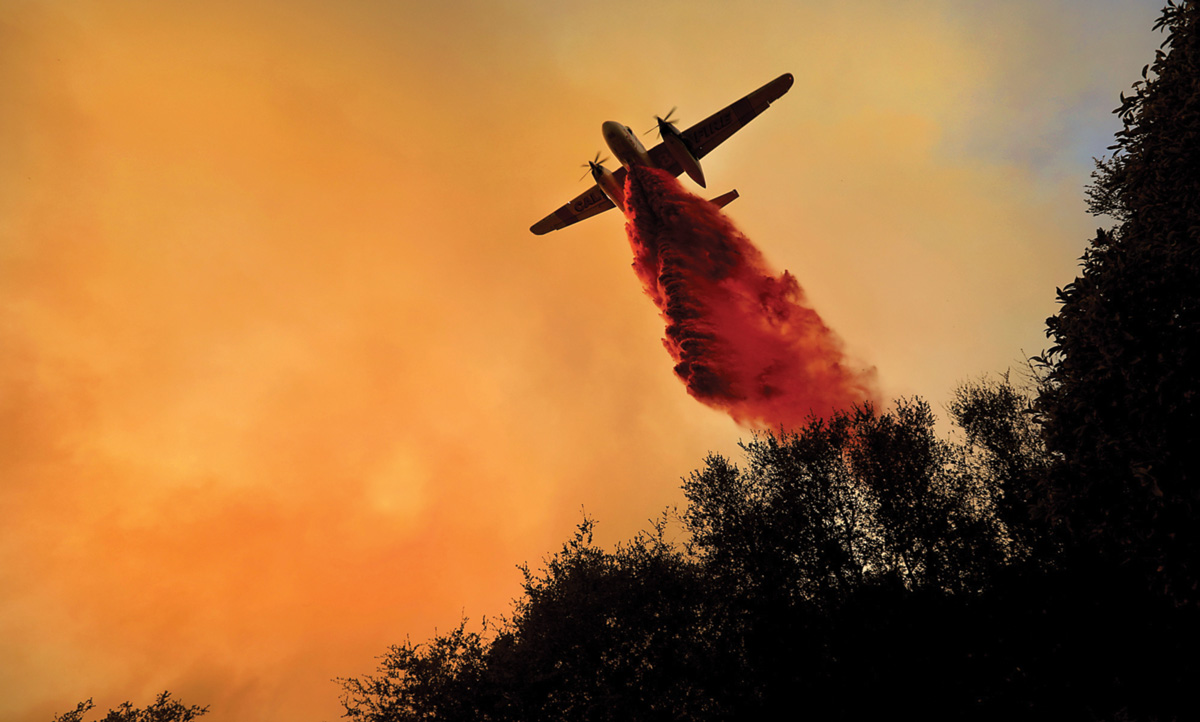 An eerie glow discolors the horizon; choking smoke fills the sky. In the distance, a wildfire rages, threatening to envelop a community of homes. Cresting a ridgeline, pilots with nerves of steel swoop low in a series of coordinated air attacks, dropping a viscous red liquid to contain (and hopefully extinguish) the inferno. An aerial symphony plays out overhead.
The worst fire season in years is marked with grim statistics. In 2017, fires burned over an estimated one million acres of fertile California land – more than twice as many through the same time period in 2016. The conductors of that aerial firefighting symphony, the California Department of Forestry and Fire Protection (or simply CAL FIRE as it is often known), relies on an orchestral team — each of whom must play their part to perfection. And one of those critical supporting organizations keeping tempo is our friends, ACI Jet.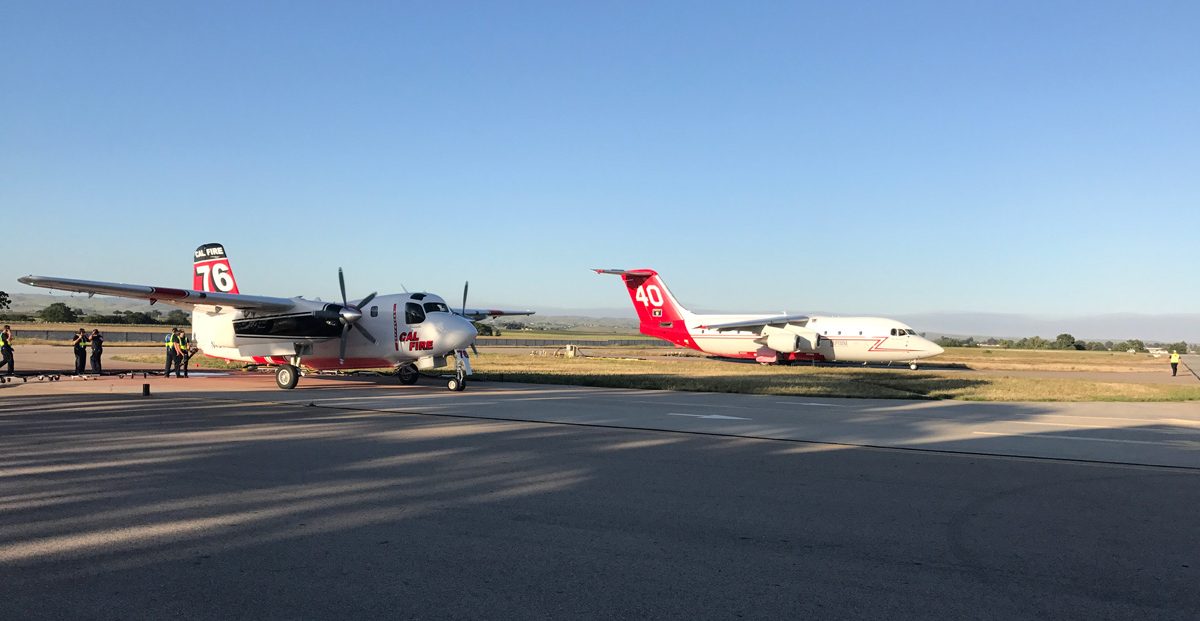 Few in the business aviation community are aware that ACI Jet is in the life-saving business, providing ground support to the CAL FIRE Air Attack Base in Paso Robles. An "Air Attack Base" is much like it sounds. The symphony builds. The slap of rotor blades from firefighting helicopters gives way to the roaring jet engines of lumbering air tankers as they take to the sky. Moments earlier, an OV-10 Bronco, a nimble lead aircraft operated by CAL FIRE has departed to coordinate those air assets. Like any other battle, human and technical performance will help to overcome the enemy — in this case, raging wildfires.
Twelve hour days are the norm as ACI Jet employees quickly refuel CAL FIRE aircraft seven days a week, ensuring each aircraft minimizes ground time so it can be back up in the sky where it belongs. Tired and drained, reinforcements are often called upon from ACI Jet's San Luis Obispo headquarters to continue supporting the firefighting effort. Whether refueling or providing a multitude of other logistical support services, the ACI Jet team does whatever it takes to keep the CAL FIRE crews in the air, and working to contain the fire.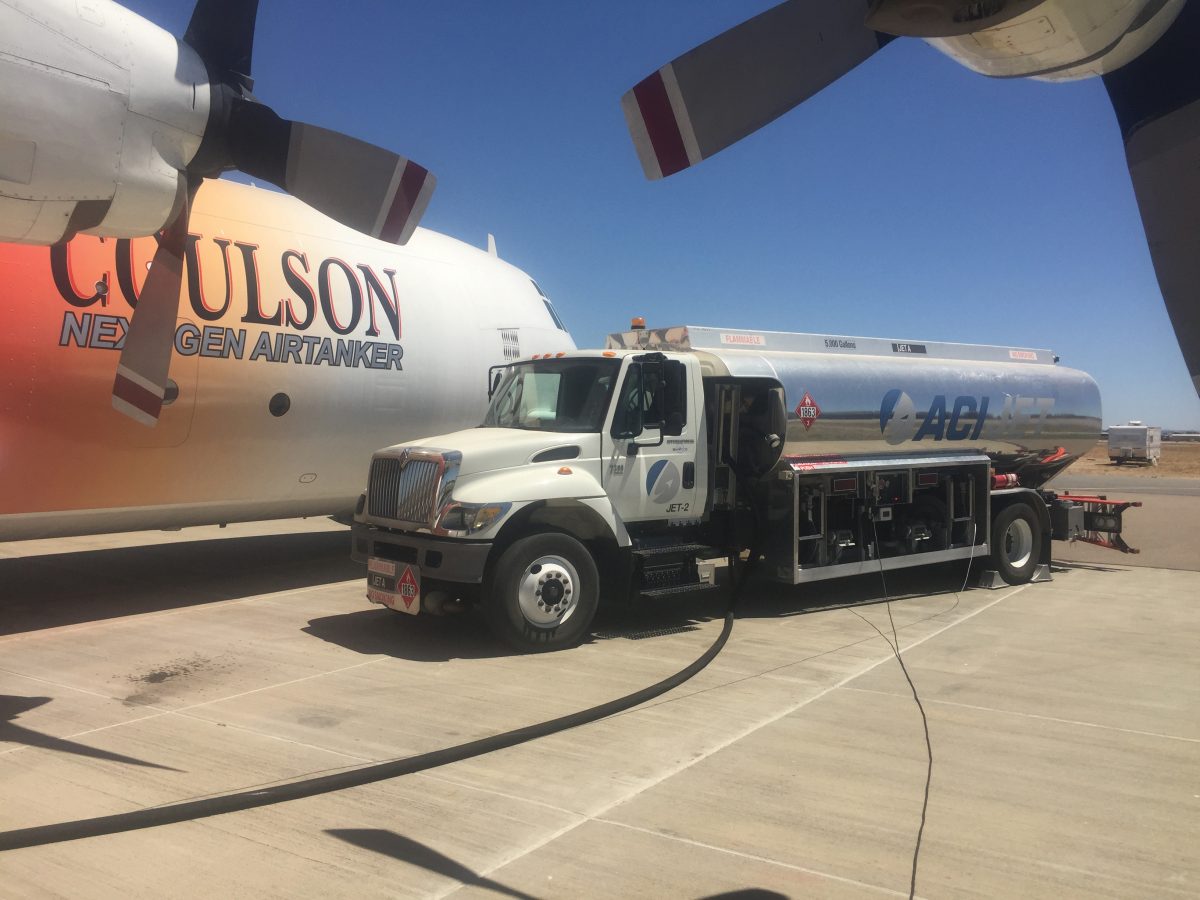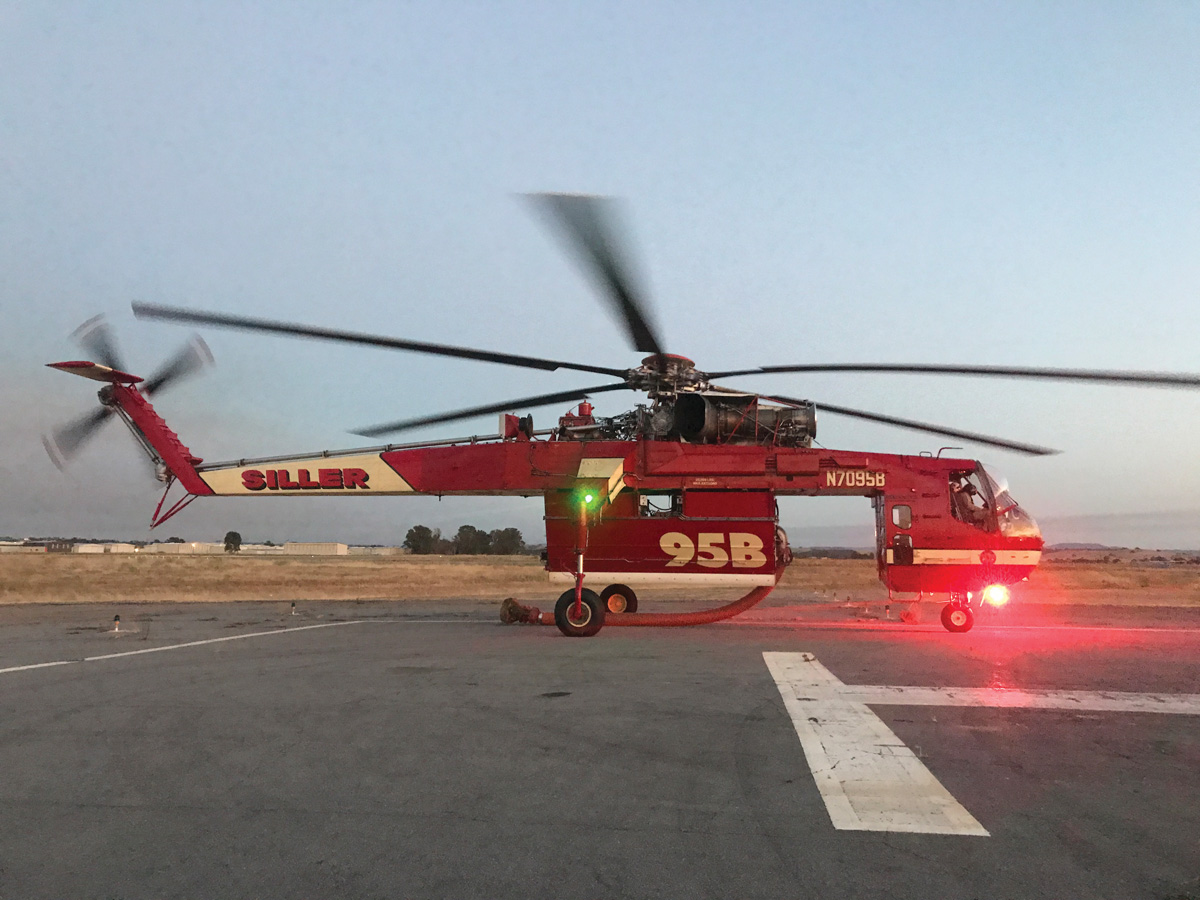 As day gives way to dusk, and with refueling now complete, an ACI Jet employee wonders aloud, "Is that pilot going to save my home?" Like far too many in California, the recent wildfires have threatened the homes and loved ones of ACI Jet employees themselves. Whether saving business travelers' time in its Executive Terminals in Santa Ana and the Central Coast or saving lives from Paso Robles, this is personal to ACI Jet. So on behalf of everyone at Jetset, we salute and support these brave men and women in their valiant efforts.
About ACI Jet
ACI Jet is a leading California-based business and private aviation service company, enabling aircraft owners and operators the freedom to focus on their businesses rather than their travel accommodations. Organically grown, from a single aircraft operation to a multi-base fleet operator, and privately owned since its founding, ACI Jet is the premier provider of aircraft ground support services, maintenance and inspections, full-service aircraft management, and private jet charter services on the West Coast. More information can be found by visiting them at acijet.com.