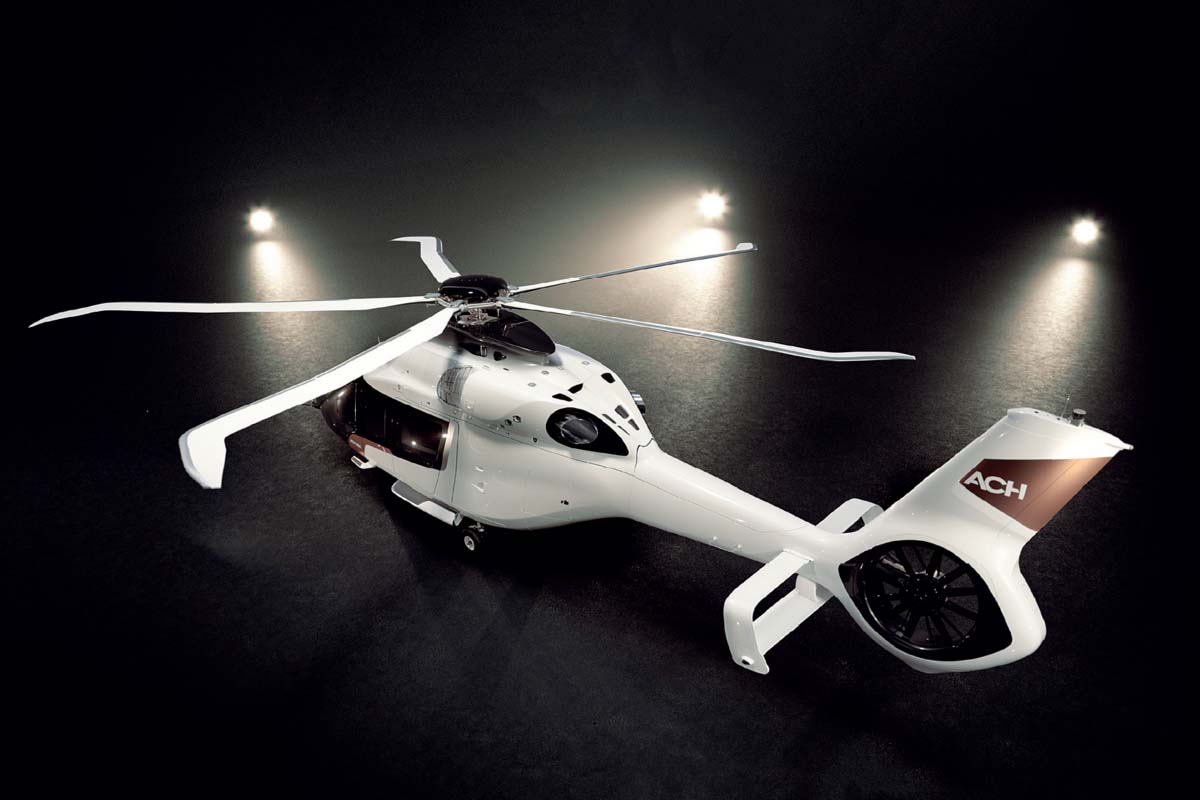 It's only a superyacht if it has its own chopper.
Owners of magnificent, explorer class superyachts know a helicopter is their ship's lifeline. They provide that crucial connection to the mainland when your ship is navigating the open seas and, at any given time, can serve as a workhorse or a flying Range Rover P530.
For VIPs, business meetings or private gatherings can take place while at sea, far from the long lenses of paparazzi. Guests can arrive and depart as desired, using your helicopter. At other times, the aircraft can be used to resupply the ship or, in an emergency, become an ambulance.
And let's be real, the best experiences, like champagne with your beloved, or surf and turf with friends, are always made better with turquoise seas as a backdrop. Flight gives superyacht owners the freedom to conduct business on the mainland before ferrying guests back to the vessel for an unforgettable Mediterranean sunset.
Fortunately, industry leading aircraft manufacturers such as Airbus, Bell and Sikorsky, have helicopters ready to serve on the world's premier superyachts. They know the right aircraft allows these vessels to reach their full potential.
Here are four state-of-the-art choppers ready to ensure their superyachts provide an unrivaled adventure for its owner and guests.
Airbus ACH145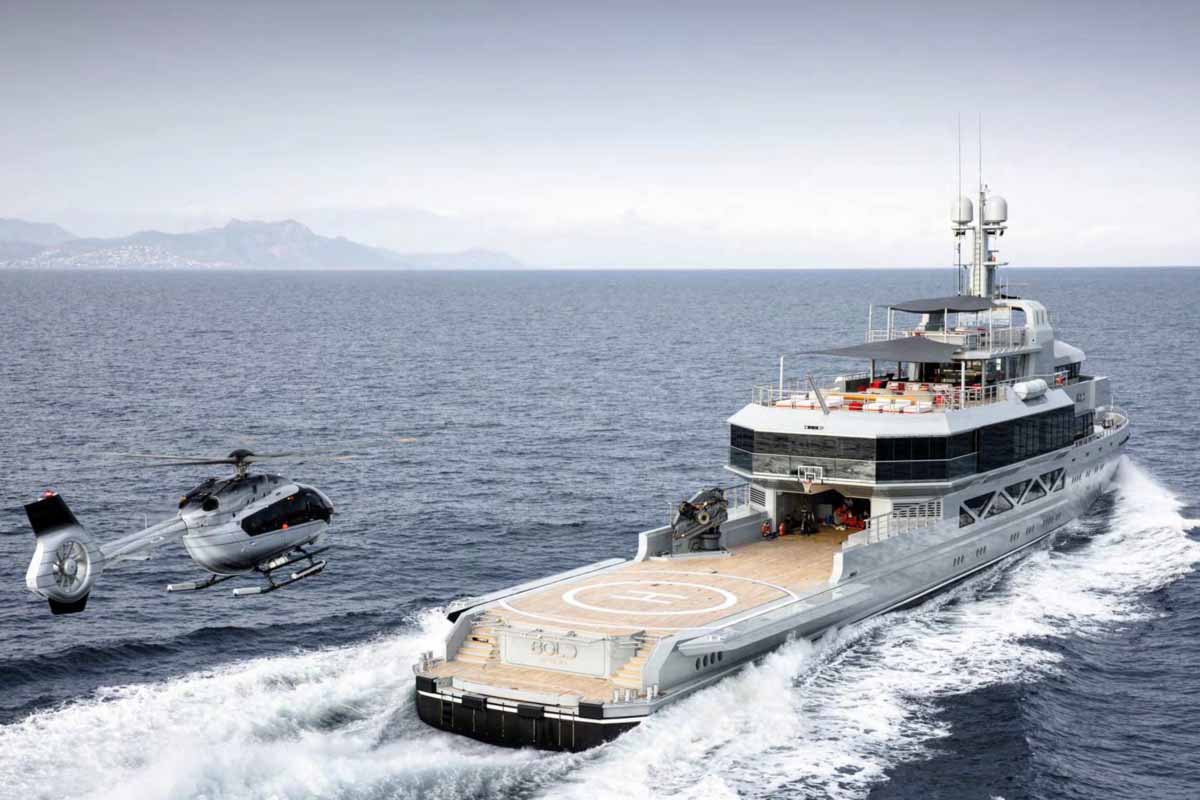 Making our list are two helicopters from Airbus, including the ACH 145, a helicopter ready to operate on today's largest and most luxurious superyachts. The ACH 145 is a highly customizable aircraft with eight unique layouts, including a version with fine leather and wood finishes designed in collaboration with Mercedes Benz. The cabins in these aircraft also feature wide, panoramic windows, ensuring passengers can take in all the sights from 10,000 feet.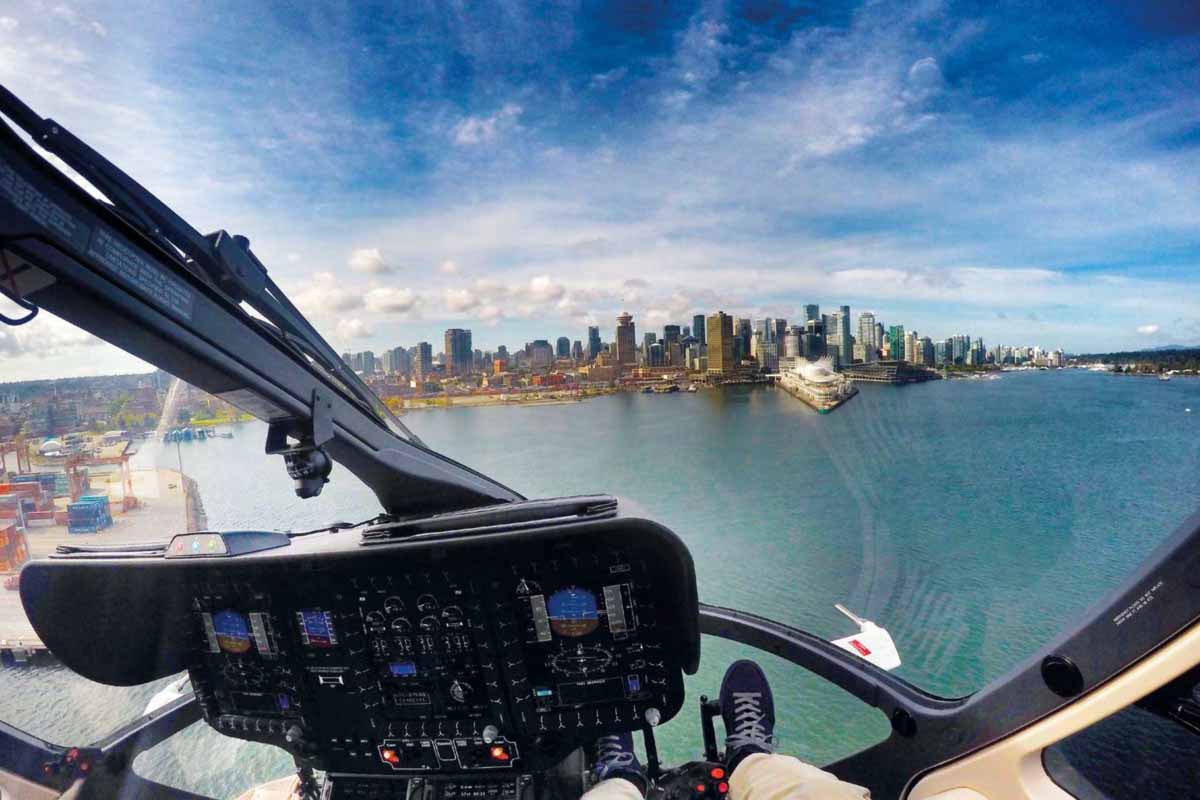 In terms of aircraft performance, these aircraft are capable of transporting as many as nine passengers at a range of up to 420 miles, according to Airbus. And with a maximum cruise speed of about 157 miles per hour, the ACH145 is the ideal transport if you're looking to fly in friends and family for that sunset. However, if you're a VIP with more intimate tastes, this chopper can be designed around four passengers with full amenities and space to spare.
Airbus H160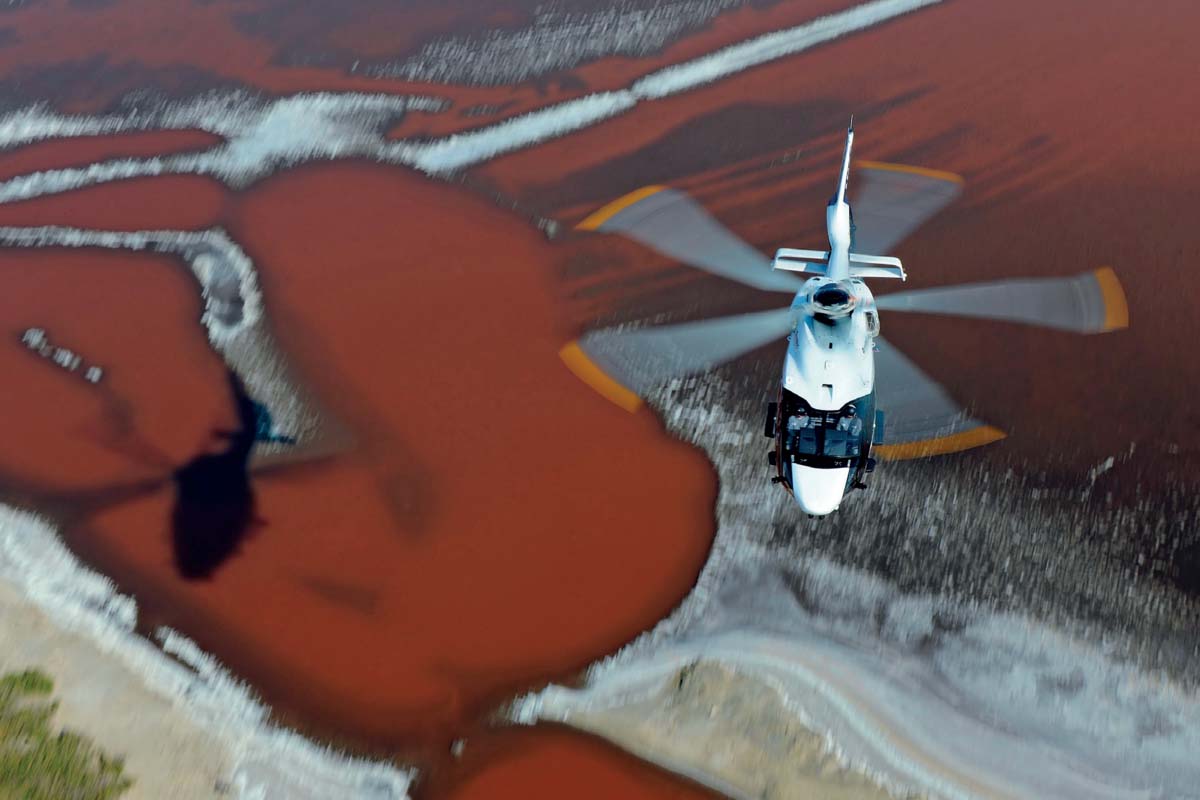 Airbus' second helicopter on this list represents a leap forward for aircraft operating from superyachts. With a maximum speed of roughly 172 miles per hour, this medium helicopter is more environmentally friendly with reduced fuel consumption and an impressive operating range of 546 miles. And, like its sister aircraft the ACH145, this helicopter comes equipped with some impressive tech. Both the Airbus H160 and its sister the Airbus ACH145 feature advanced avionics and technology such the Helionix™ flight deck with its "intuitive software, synthetic vision system and four-axis automatic pilot with complete envelope protection," resulting in class leading "precision and control" for its pilot, explains Airbus.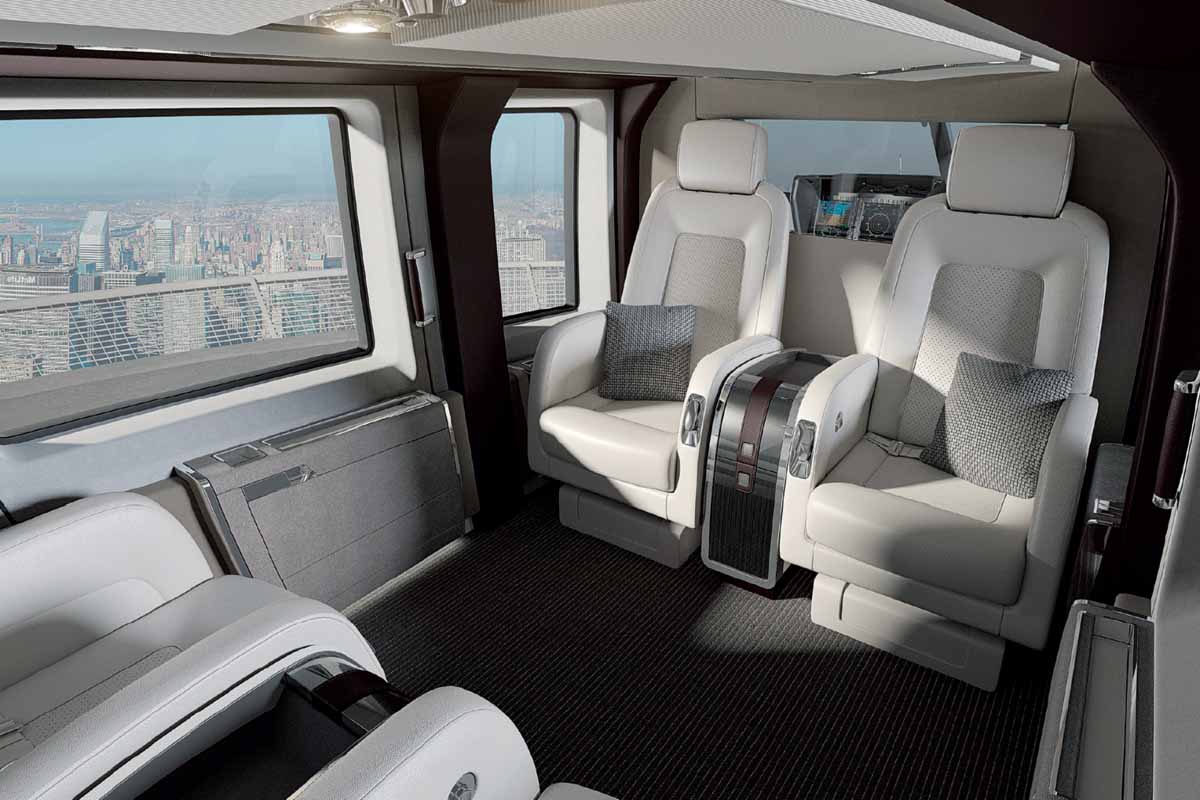 These features along with its reduced noise signature from its Blue Edge™ rotor blades make the H160 a class leading medium helicopter ready for service on a superyacht.
BELL FCX-001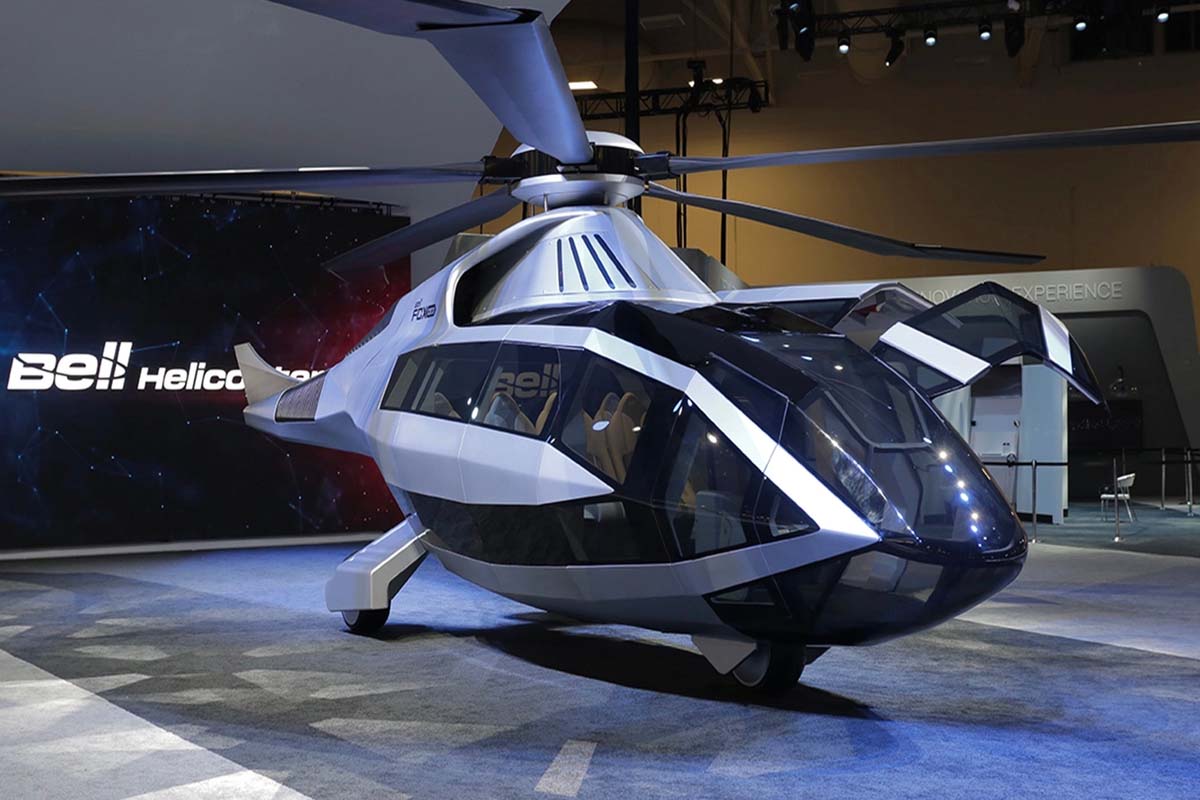 Bell Flight's FCX-001 seems to come straight out of science fiction in both its design and function. Anticipating automated flight of the future, Bell is equipping its aircraft with forward-looking design changes such as a single seat cockpit and a pilot guided by artificial intelligence (AI) and augmented reality.
"We see pilots of the future controlling the aircraft with the aid of augmented reality and an artificial intelligence computer assistance system," explains Bell. Aircraft like the FCX-001 will be able to switch between a piloted mode to full auto pilot. "This is the stepping stone to the fully autonomous, unpiloted VTOL (Vertical Takeoff and Landing) air vehicles."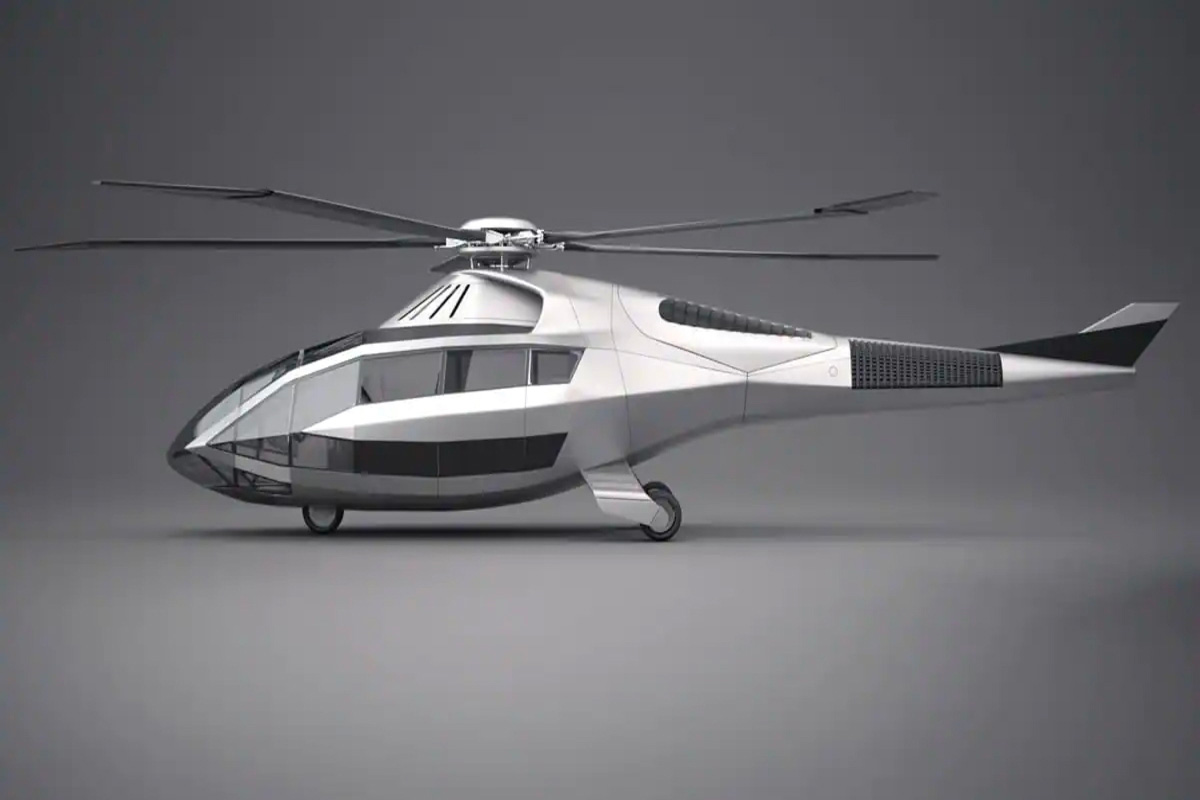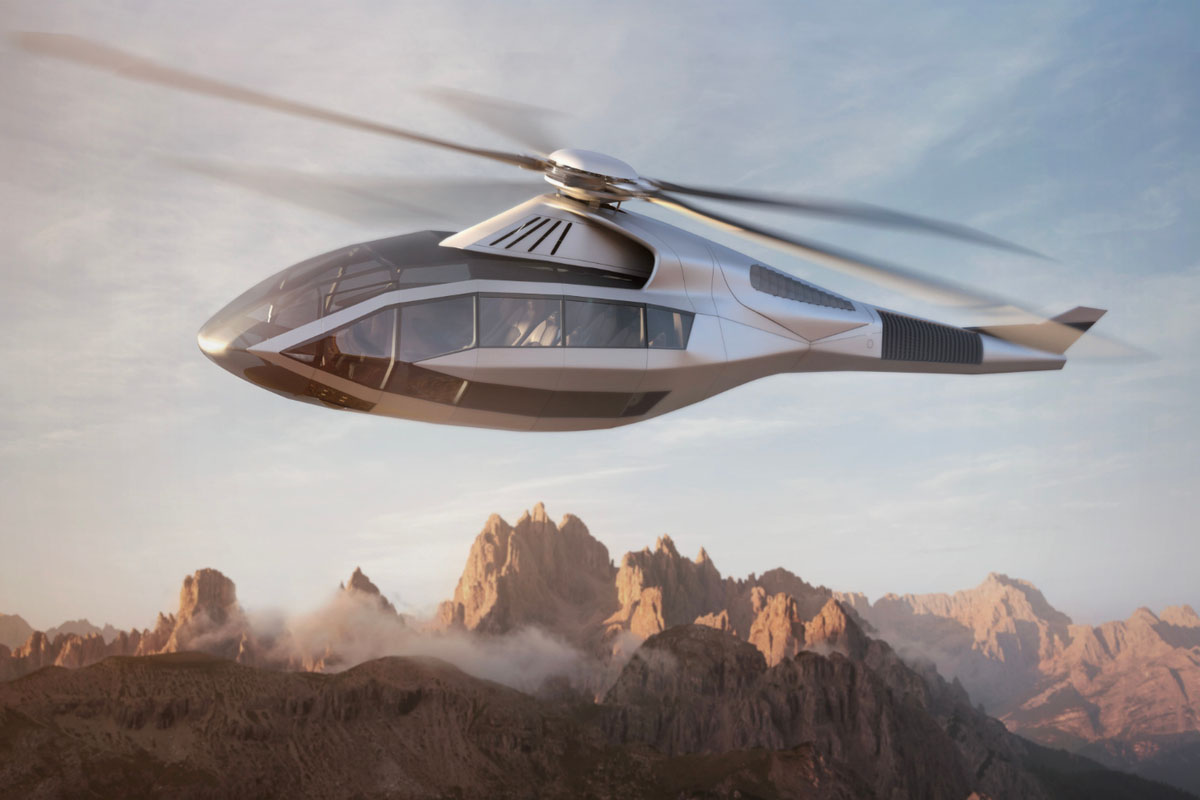 The Bell FCX-001 is currently designed to hold up to 12 passengers in floating luxury and an interior that looks like it was taken out of Stanley Kubrick's 2001 : A Space Odyssey. But instead of docking with a space station, these aircraft are primed to be the perfect companion for the superyachts of the future.
Sikorsky S-76D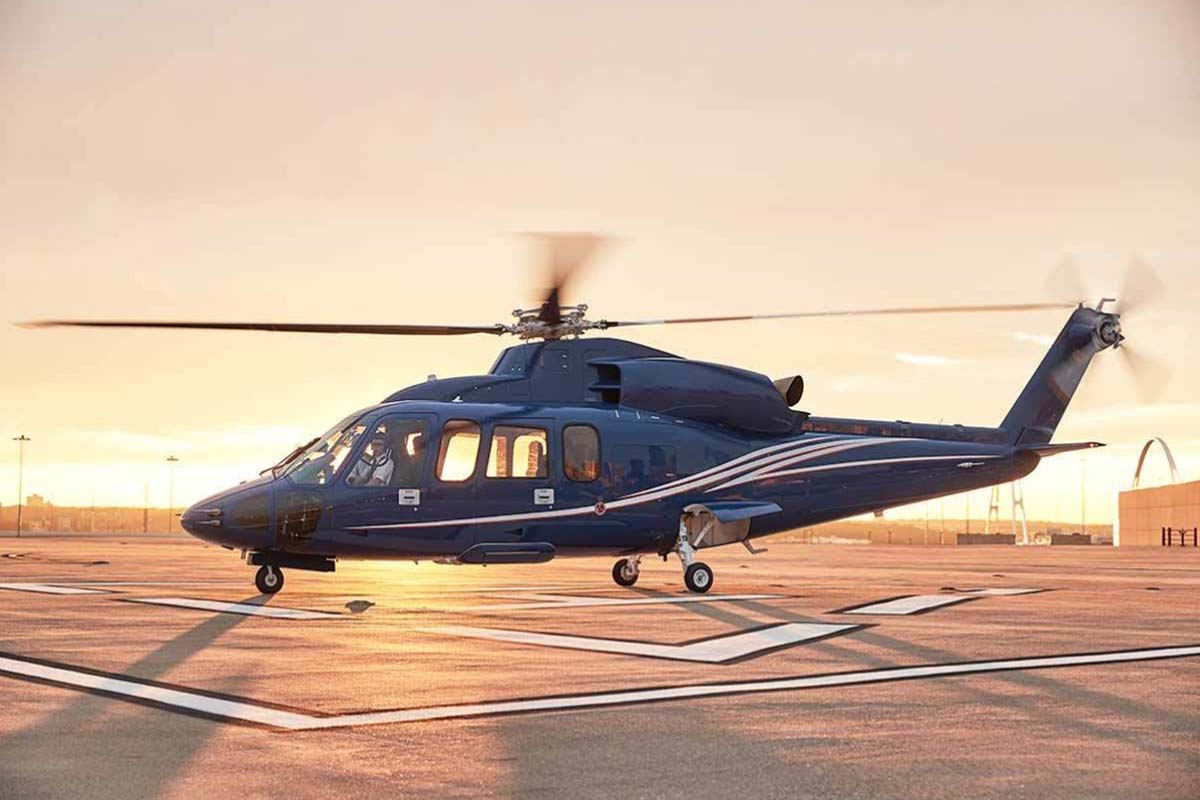 Last, and certainly not least, the Sikorsky S-7D, from the legendary aircraft manufacturer. Known for its military aircraft such as the Blackhawk helicopter and Marine One, the personal helicopter of the President of the United States, the S-7D is the Lockheed-owned Sikorsky's latest commercial offering for VIP transport and superyacht operations.
As does the Airbus Ach145, the S-7D offers a range of customizations for its cabins, with the manufacturer ready to work with clients to guarantee the aircraft fits the needs and preferences of its owners, according to the company.
Buyers and their designers can pick from a selection of exquisite "fabrics, leathers, colors and amenities and features" to ensure the flight experience is a reflection of the exclusive experience you want for yourself and the guests ready to share in your superyacht's journey.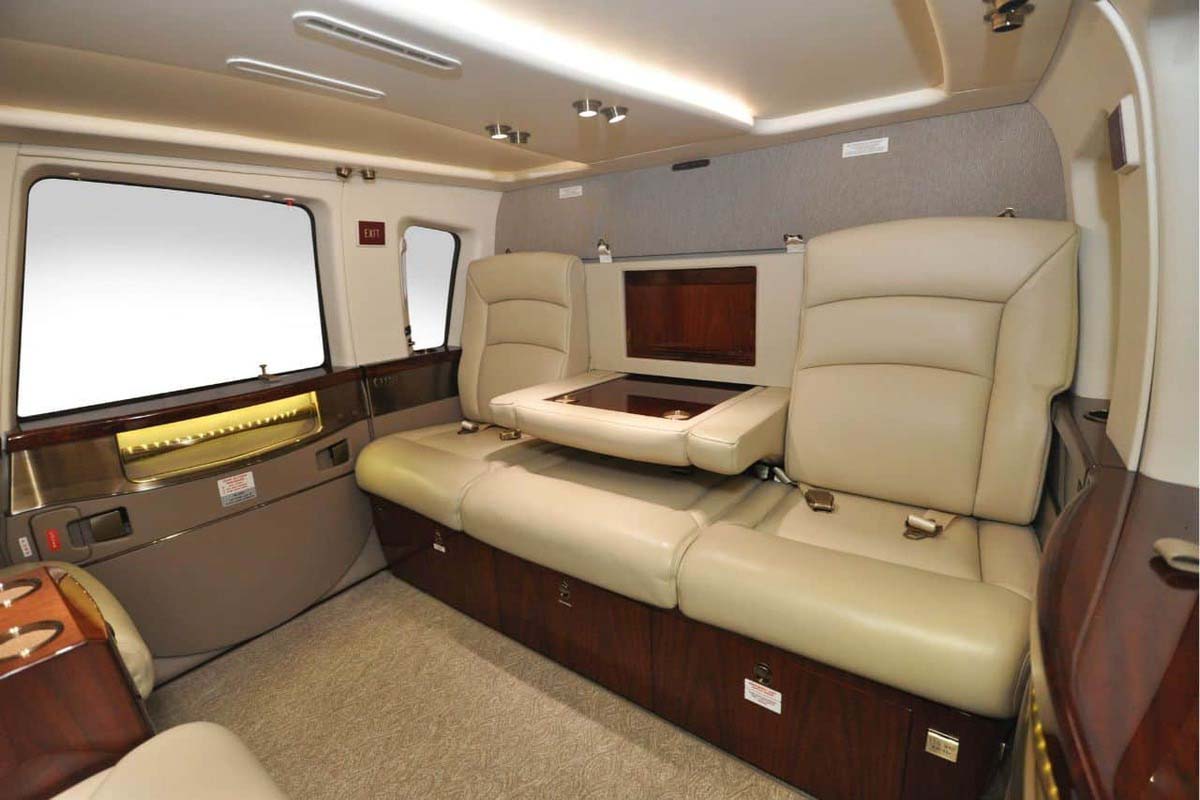 Sikorsky's executive chopper is also built around a noise- and vibration-resilient flight experience thanks to its Quiet Zone™ transmission technology. This makes for a smoother ride when traversing difficult, marine weather.
Fitting upwards to eight passengers in the cabin configuration that works best for its owner, the S-7D has a maximum cruising speed of about 178 miles per hour. But what makes this chopper standout the most is its military roots. According to Sikorsky, the helicopter's main rotor hub is drawn from the rotor hub of the UH-60 Black Hawk, a chopper that has served extensively in the United States' military.
In designing this latest version of its VIP helicopter, Sikorsky touts its extensive record deploying helicopters on military and high performance commercial missions like support on oil rigs. With superyachts deploying in all types of climates and weather conditions, including arctic seas , the Sikorsky is surely a top contender for any owner or superyacht chartering company.