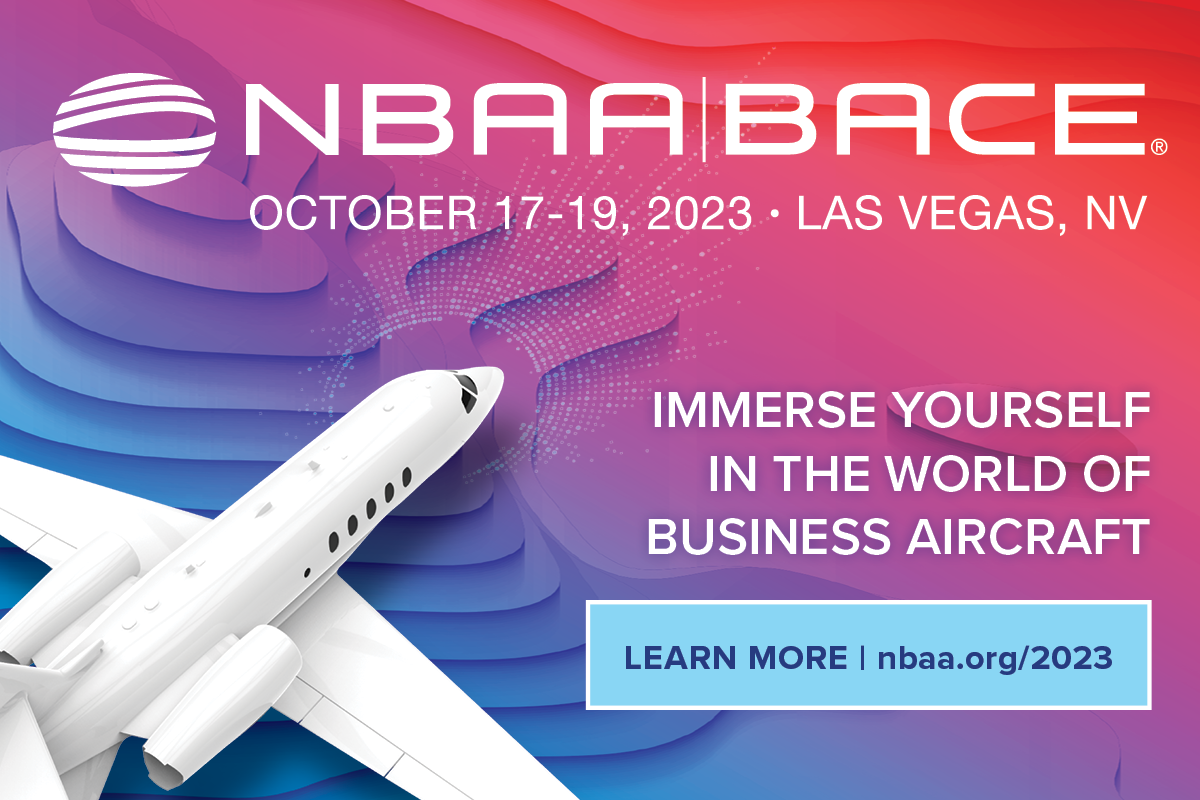 Taking place Oct. 17-19 in Las Vegas, NV, the 2023 National Business Aviation Association (NBAA-BACE) Business Aviation Convention & Exhibition (NBAA-BACE) will showcase the innovative technologies and creative thinking that continue to propel the industry to a bright, exciting and sustainable future.
As the largest international event dedicated to business aviation, NBAA-BACE brings together key contacts from around the world, including current and prospective business aircraft owners, manufacturers and customers into one meeting place to get critical work accomplished.
In fact, no other global event offers the wide array of content to meet the needs of business aviation stakeholders today, tomorrow and beyond. More than ever, NBAA-BACE serves as an opportunity for attendees to stay ahead of the curve in this rapidly evolving industry.
Exciting and informative keynote presentations will open the show's first two days, live from the exhibit floor, featuring athletic superstars, astronauts, entrepreneurs, adventurers and trendsetters. Perhaps most importantly, however, NBAA-BACE also provides an important opportunity for those across the diverse spectrum of business aviation to learn more about the most topical matters facing the industry.
Attendees will discover a wide range of forward-looking topics for this year's events and presentations, including discussions about propulsion alternatives, artificial intelligence, autonomous flight, cybersecurity, industry workforce expansion and other industry trends throughout a robust variety of educational presentations during the show.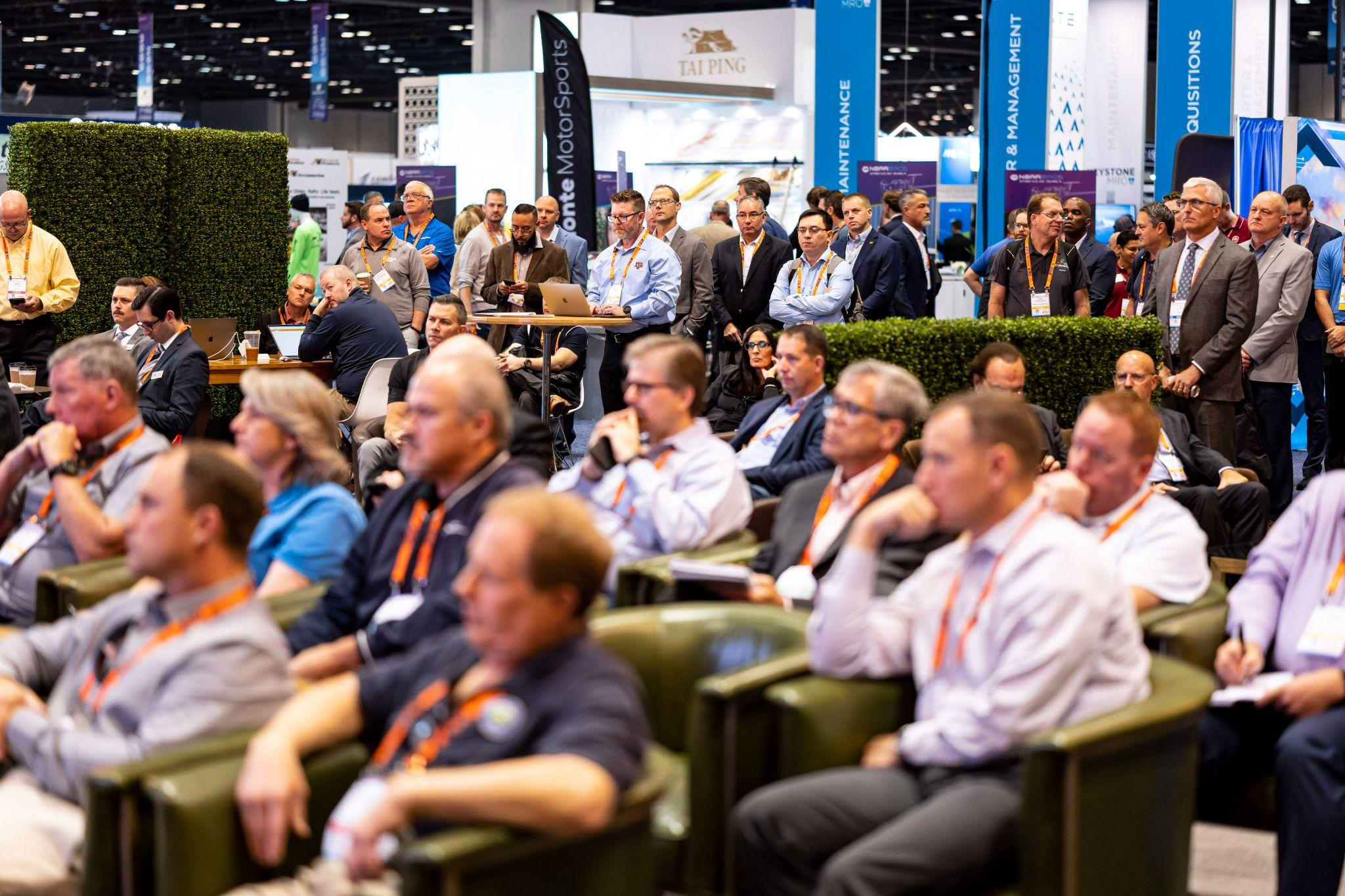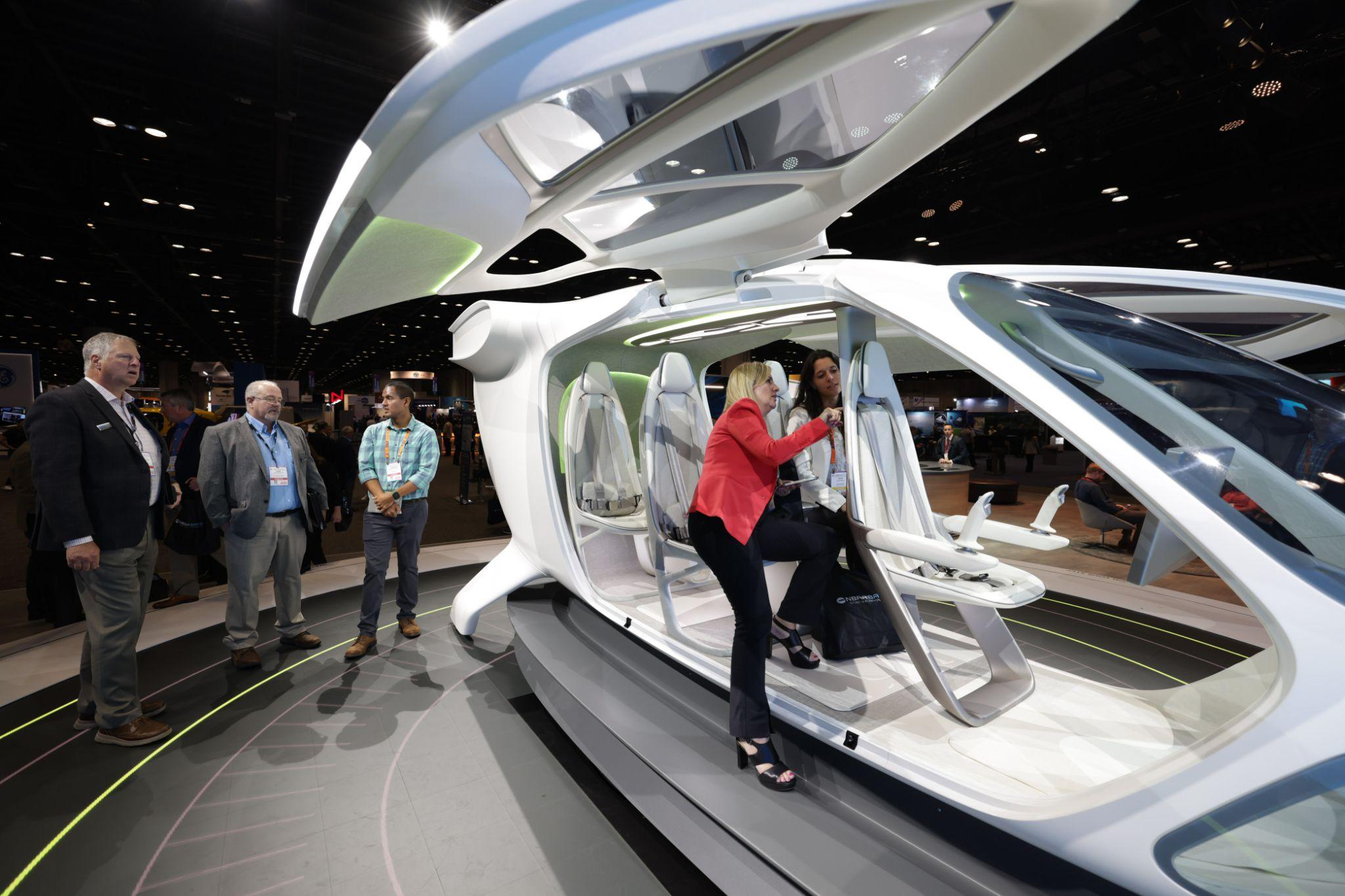 New Technologies and Approaches Redefining Industry
Among the sessions planned for this year's show will be an expanded Business Aviation Sustainability Summit, highlighting the latest industry advances toward its goal of net zero carbon emissions by 2050. The event will also address operator questions on matters ranging from company-level sustainability initiatives up to the very latest airframe, engine and fuel technologies enabling safe and sustainable flight.
Key to these efforts is increasing the segment's use of sustainable alternative fuel (SAF) derived from renewable feedstocks, which can yield as much as an 80 percent reduction to lifecycle carbon emissions. The Business Aviation Sustainability Summit will not only highlight the many ways that companies and individuals already utilize SAF in their operations, but also encourage even greater use of this safe and renewable fuel.
These efforts also include making more SAF available than ever before to operators and manufacturers participating in the Outdoor Aircraft Display at Henderson Executive Airport (HND), ensuring that all turbine-powered aircraft featured at the show will depart HND fueled by SAF.
Attendees will also experience a dazzling showcase of the extensive variety of products, services and state of the art technologies in the industry, with dozens of exhibitors also making new product announcements throughout the show.
These include the latest technological innovations in advanced air mobility (AAM). Powered by electric and/or hybrid propulsion systems, these vehicles are poised to revolutionize short- to medium-distance metropolitan and regional travel.
Among the AAM-focused events at NBAA-BACE will be test flights by Germany's Volocopter planned throughout the show – a crucial step toward the company's plans to offer commercial AAM passenger flights during the 2024 Paris Olympics.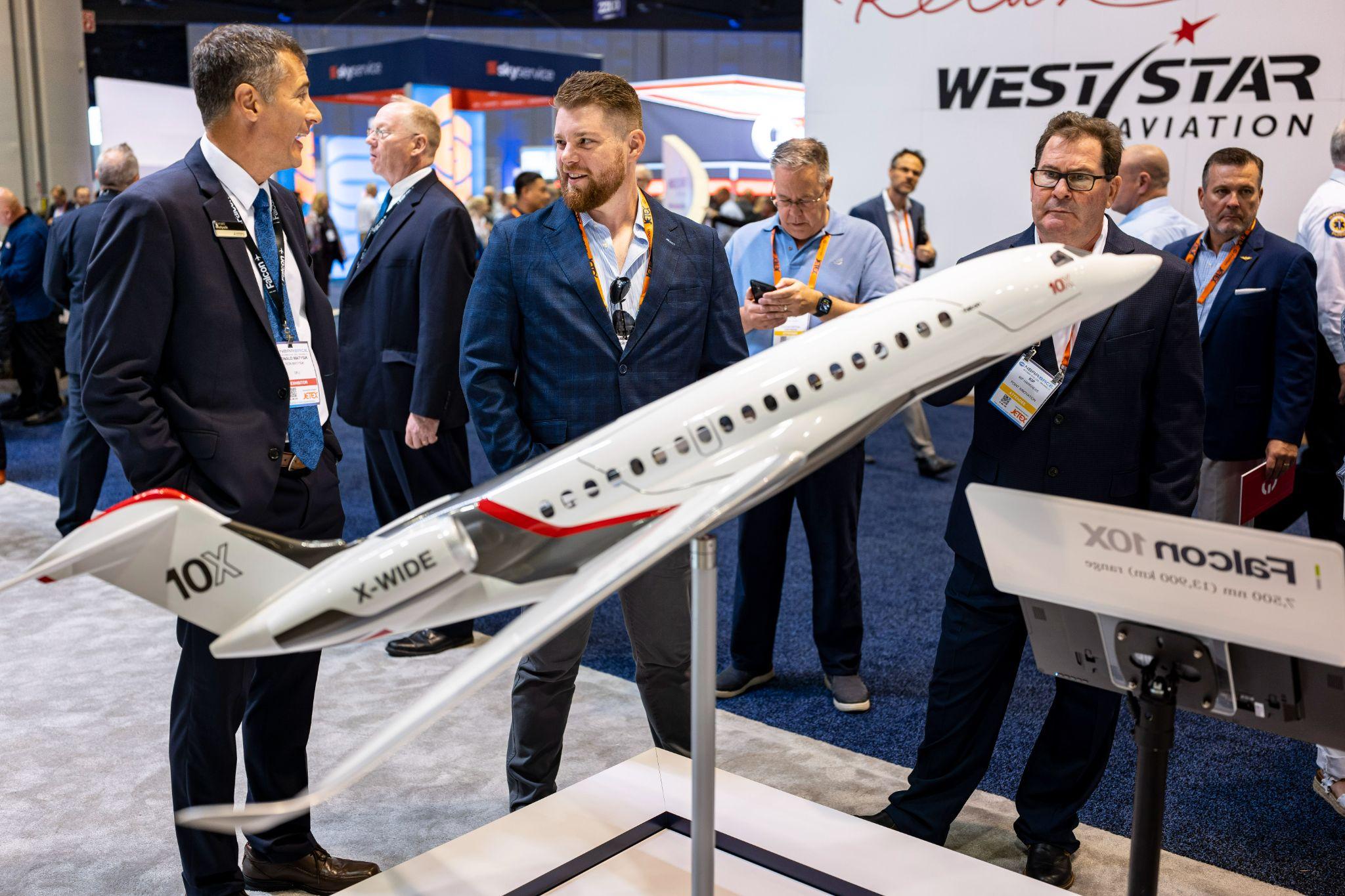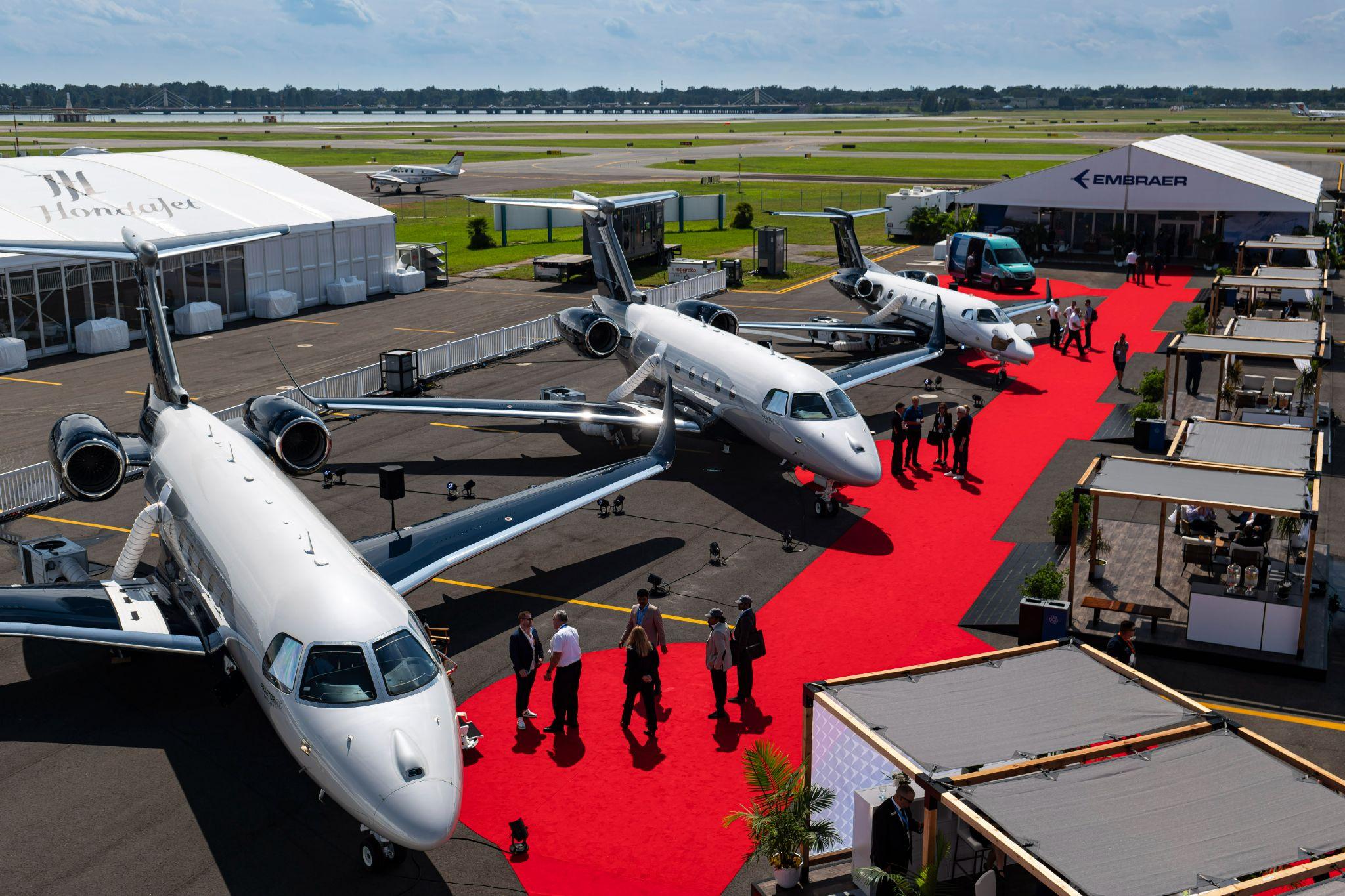 Supporting Business Aviation's Next Generation
Building our industry's next generation workforce is also a top priority, and NBAA recognizes the value in exposing students to the global business aviation industry to inspire them towards successful and rewarding aviation careers.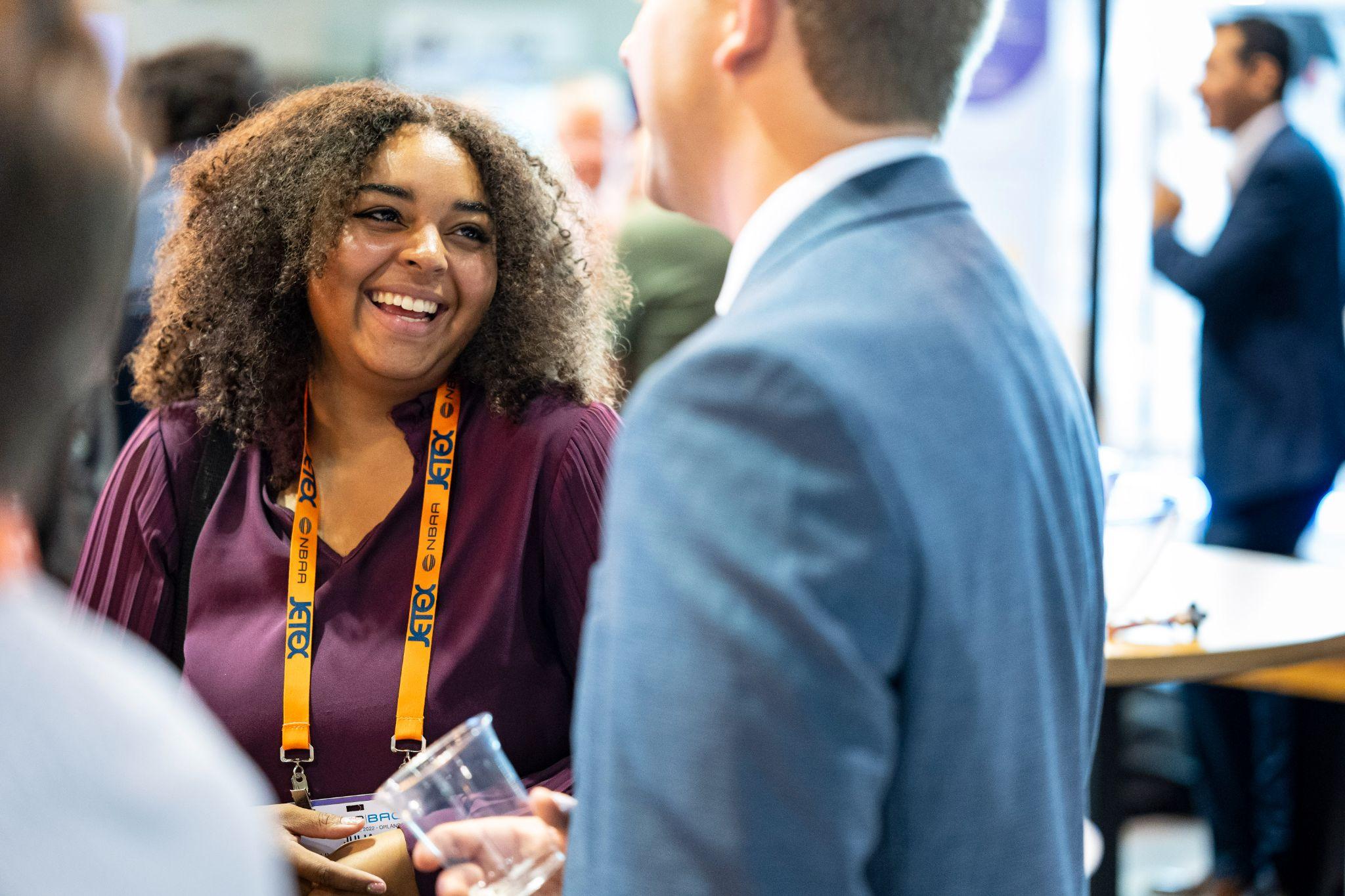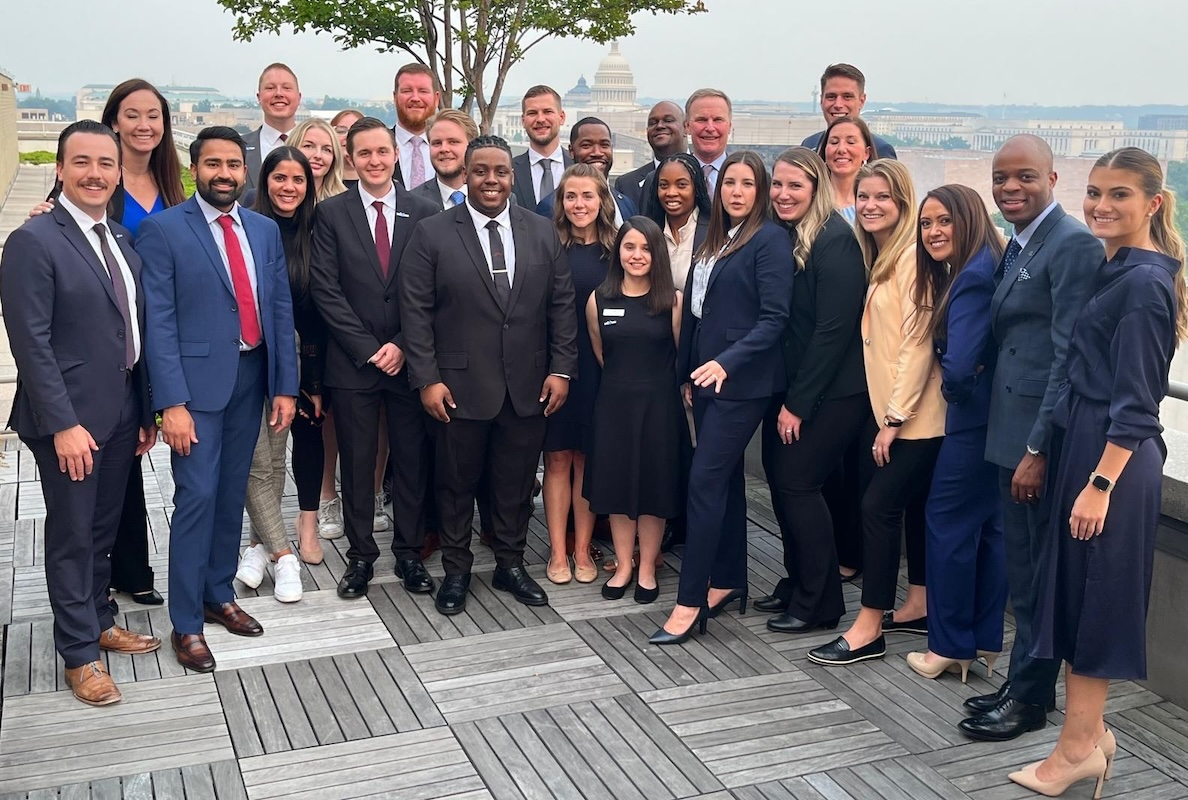 Careers in Business Aviation Day, a staple of NBAA events, will host middle school, high school and college students for a day of student-focused programming and opportunities. This year's event, taking place Thursday, Oct. 19, will also include a first-time Career Fair to connect these students directly with business aviation companies and employers.
This year's event will also include the inaugural NBAA-BACE Career Fair, an in-person networking event allowing employers to meet face-to-face with the industry's best and brightest. Taking place Oct. 18 and Oct. 19, more than a dozen companies are expected to host recruiting stations for the event.
Also new to this year's edition of NBAA-BACE will be a Maintenance Competition, allowing students from local Part 147 aviation maintenance technician (AMT) schools to compete in various aircraft maintenance skill challenges for prizes based on accuracy and completion time.
NBAA-BACE also offers the opportunity for thousands of industry professionals to network with their peers. On Tuesday afternoon, NBAA's Coffee Social provides attendees the chance to meet with the NBAA Board of Directors, Regional Representatives and committee members, and network with others across the industry.
Later that evening, the YoPro Networking Reception, hosted by the Young Professionals in Business Aviation (YoPro), will offer a fun, lively setting for attendees to engage this rising generation of young business aviation professionals.
Without question, this year's edition of NBAA-BACE will reflect and help drive the business aviation landscape of tomorrow. We hope to see Jetset Magazine readers in Las Vegas, NV for this exciting and forward-looking demonstration of the very best our industry has to offer.