The world today waits for no one, especially for those living a high-performance life. Every minute sitting in bumper-to-bumper traffic is precious time lost. And as the saying goes, time is money. So, why stay tethered to the Earth?
In the next couple of years, you can own a highway-certified flying car with an interior finished with crafted Italian leather. Personal flight will no longer require a helipad or hangar. Instead, high-mobility flyers can live in the garage next to the 911 Turbo. Technically speaking, these aircraft go by the acronym (eVTOL), Electric Vertical Take-off and Landing vehicles. A real mouthful for a technology set to transform flight forever, these zero-emission aircraft soar like airplanes and land like helicopters.
Some eVTOL vehicles are straight out of science fiction, like the electric jet being developed by Germany's Lilium Air Mobility. And, like helicopters, they operate on existing flight infrastructure with futuristic "veriports" planned for cities worldwide. Vertiports will change the way people navigate cities and regional spaces, with eVTOL hubs popping up around airports. For now, because of their ability to seamlessly transition from horizontal to vertical flight, eVTOL aircraft can use existing helipads.
This means eVTOL vehicles are primed to burst onto the aviation scene, where they will soon be competing for your business and positioning eVTOL aircraft as a viable alternative to helicopters.
Flying Cars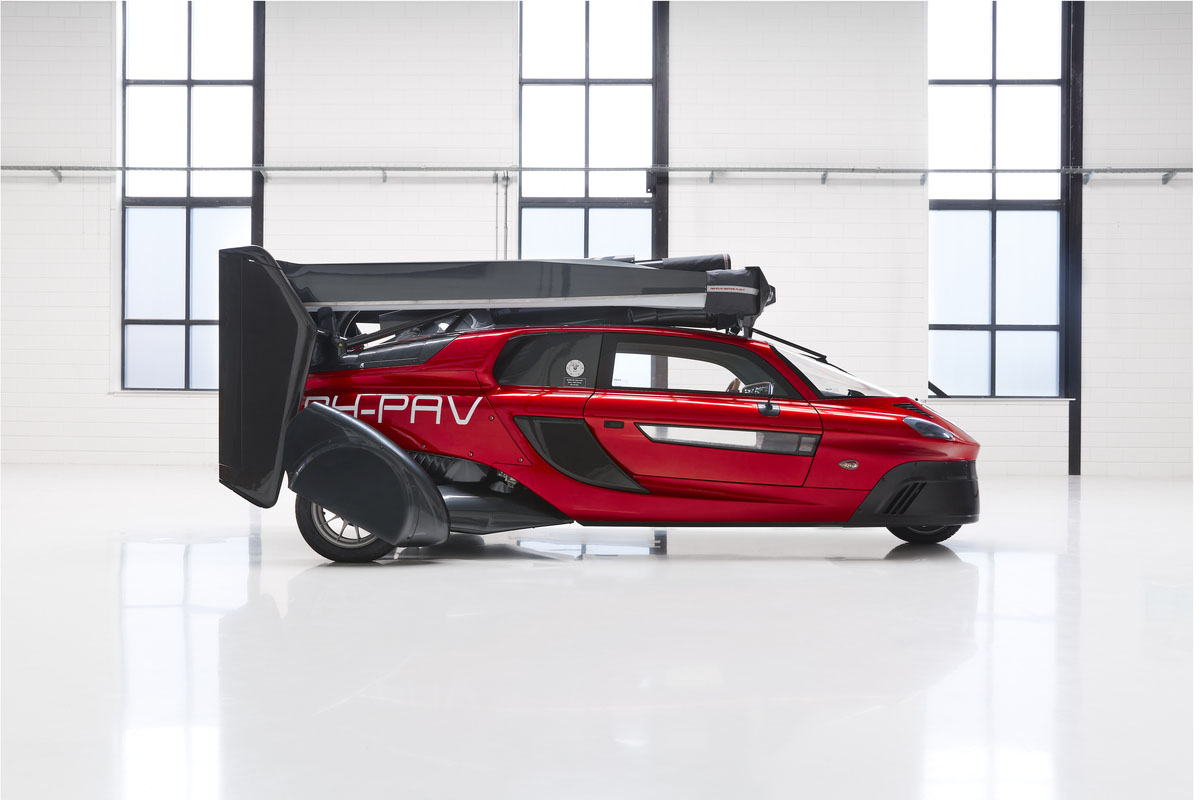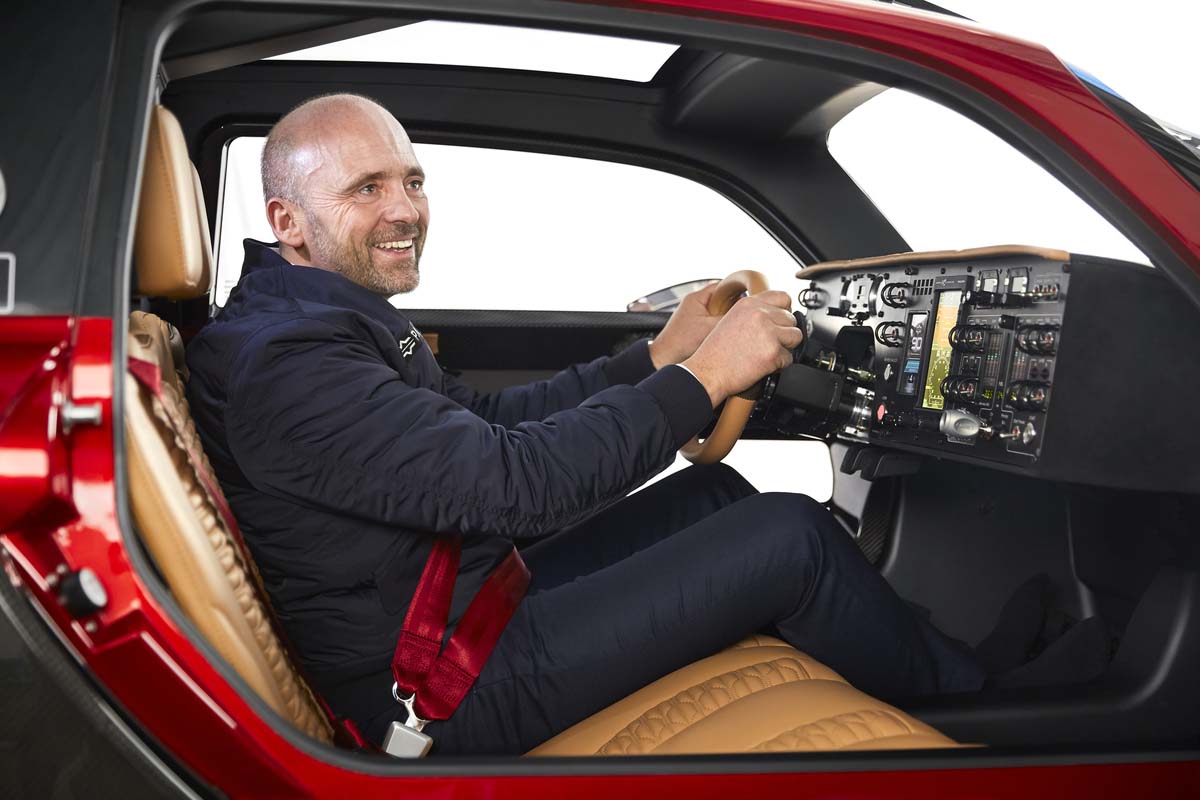 Born out of pure imagination, a vehicle like the Dutch PAL-V Liberty transforms from a highway cruising car to a gyroplane. With a range of 310 miles in 4.3 hours of flight time, the Liberty Sport Edition will soon be available for $399,000. The Liberty is a fusion of Dutch engineering and the sexy Italian interior design you would find in a Maserati—ensuring you're riding in comfort and style as ground traffic melts away. It's certified as a road vehicle in Europe and should achieve flight certification as early as 2024, according to the PAL-V website.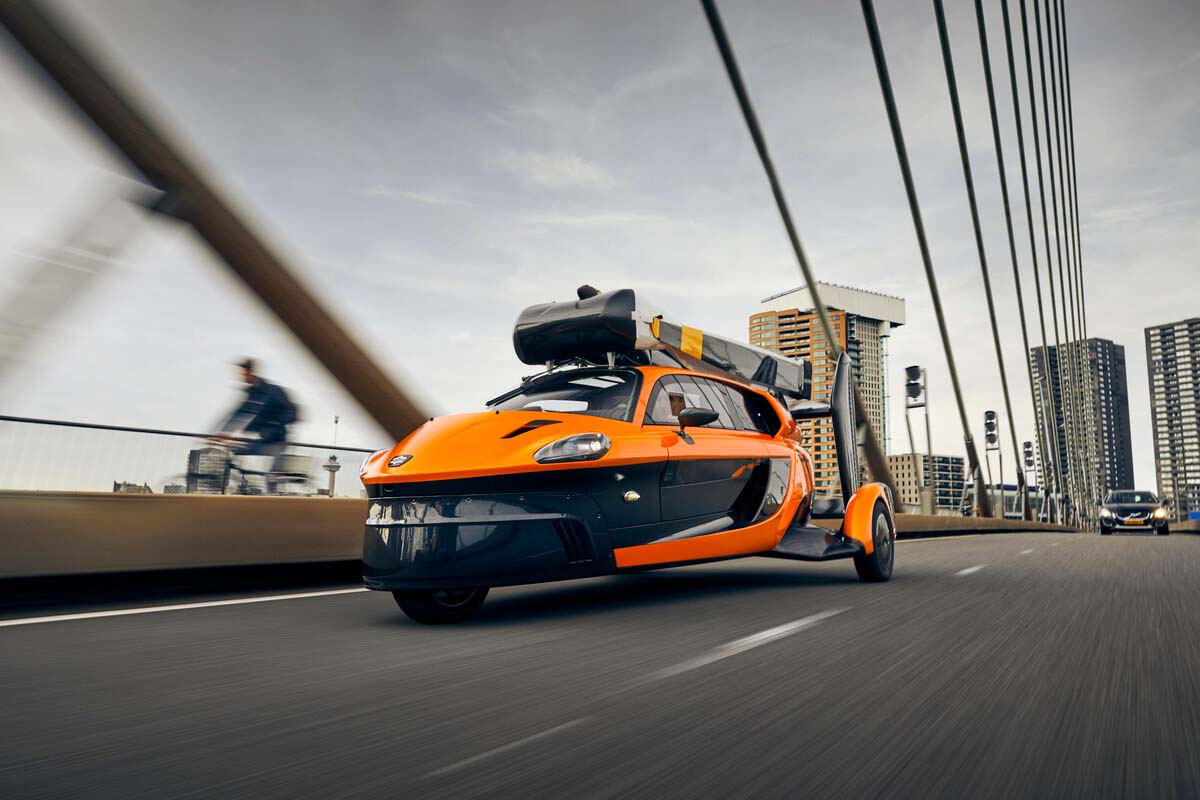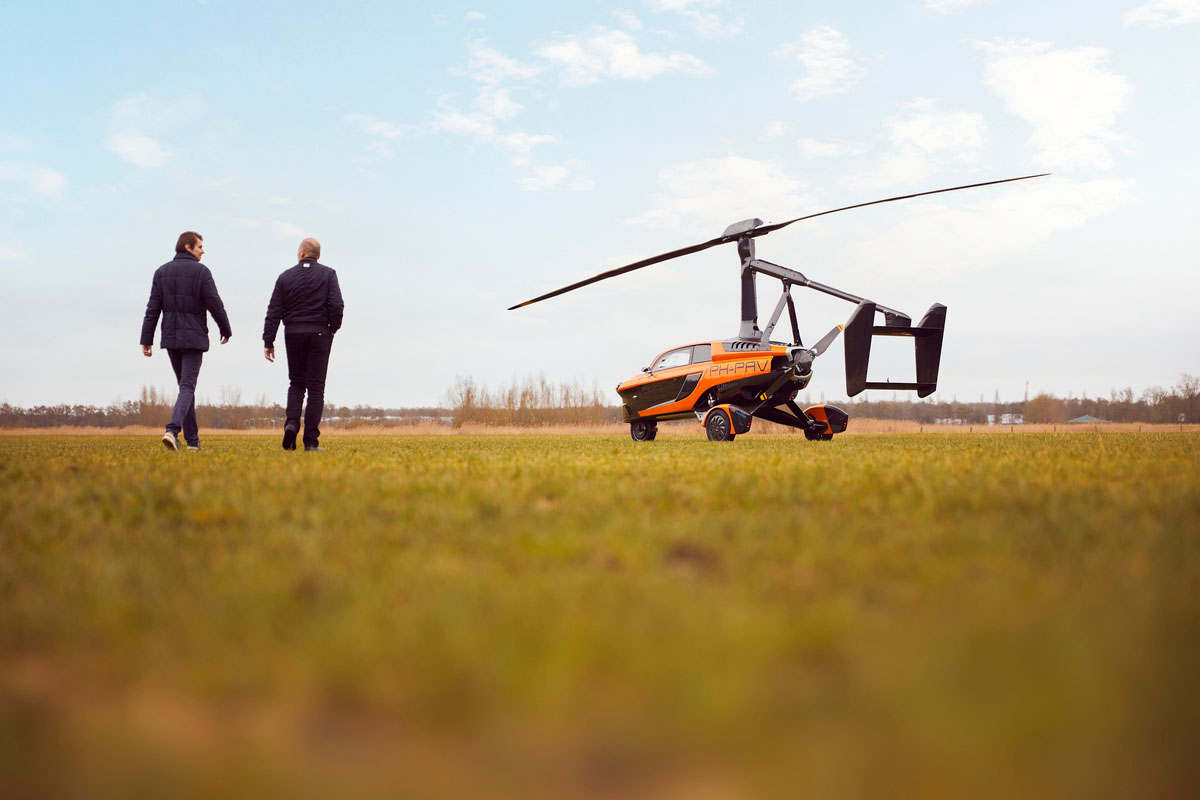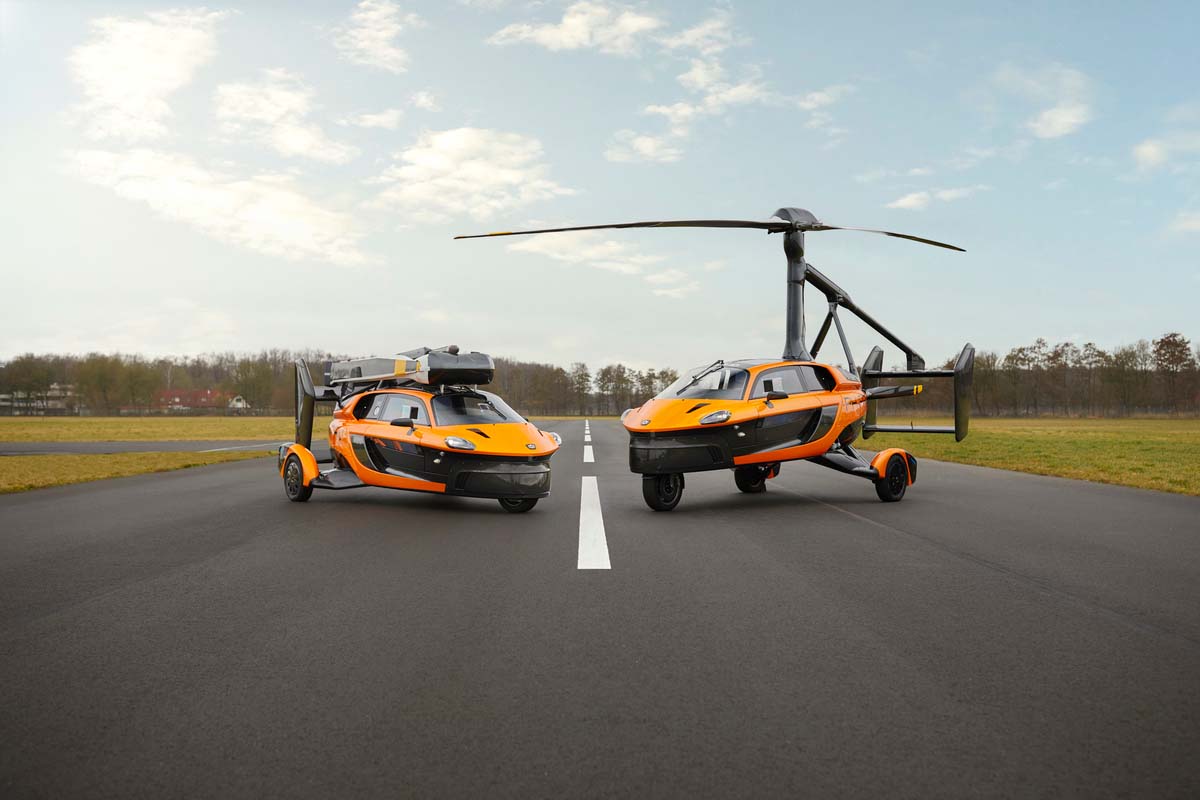 PAL-V plans on making its exclusive Pioneer Model available for purchase to 90 customers next year; the company will even help you get your flying license. In fact, 2024 is shaping up to be a huge year for personal flight, with rival companies like Jetson planning to release their own eVTOL as a pure-flight alternative. The Jetson One, starting at $98,000, is no flying car but a personal flying vehicle made of aluminum and carbon fiber and rocking eight electric motors.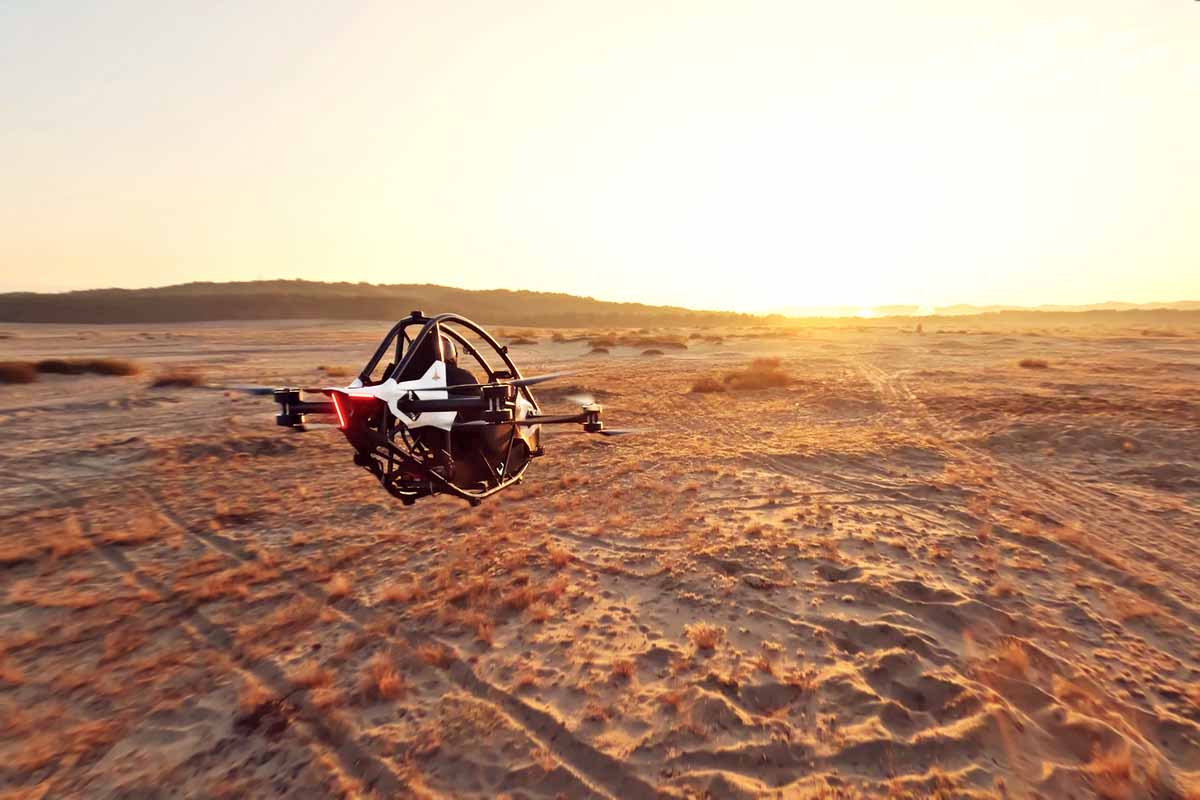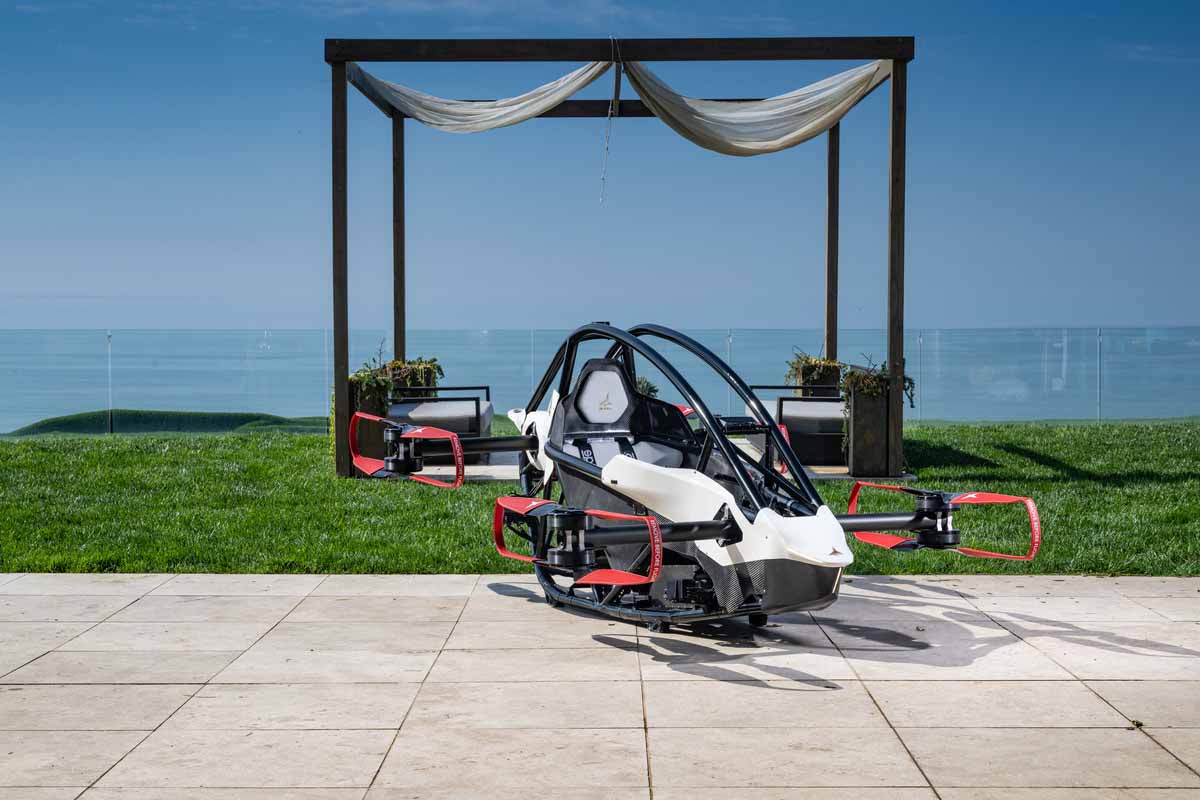 It is a smaller vehicle that doesn't need a hangar but can be stored discreetly on your property. Demonstrations of the single-seat aircraft promise an intoxicating flight experience for those wishing to cruise above their favorite landscapes with little effort. With two joysticks and a minimalist design, the Jetson One is an aircraft built for those who love to fly. It's not hard to imagine a rancher surveying his acreage inside one of these flying machines.
Despite their space-age charisma, flying vehicles weren't plucked from the set of Star Wars but are the product of years of engineering and the collaboration of aviation experts from across the globe. A key moment occurred in 2014, when the Vertical Flight Society (VFS) held its first symposium on "Transformative Vertical Flight." Kenneth Swartz, regional director for the Americas at VFS, wrote about the global movement toward electrification of the air transport industry in an article published by Asian Sky (now Global Sky Media) in March 2022.
That event attracted 100 engineers, scientists and visionaries excited about the future of vertical flight. The attendees were from academia, government and industry, including large aerospace companies and Silicon Valley start-ups. Reporting in 2022, VFS found that the number of eVTOL aircraft concepts encompassed 600 designs from nearly 350 companies worldwide.
The emergence of eVTOL and advanced air mobility (AAM) vehicles—like the drones we've become familiar with— promises an era of zero to super-low emissions for personal aircraft and an emerging market of air taxis and ridesharing. In addition, industry leaders in the eVTOL space are constructing larger aircraft than the personal vehicles showcased by PAL-V and Jetson. Their focus will revolutionize regional travel within the next couple of years.
Flying Taxis
Major eVTOL players in the air taxi space include Joby Aviation, Archer Aviation, Lilium, VF and the South Korean company PLANA—firms from around the globe working to make flying taxis a reality. In June, Joby officially got the green light from U.S. aviation regulators to begin testing its flying taxi prototype, according to Reuters. This critical milestone for the air taxi industry came after Joby and Toyota further cemented their partnership earlier this year, when the Japanese automaker committed to the mass production of eVTOL vehicles by agreeing to supply critical components for Joby's flying taxi.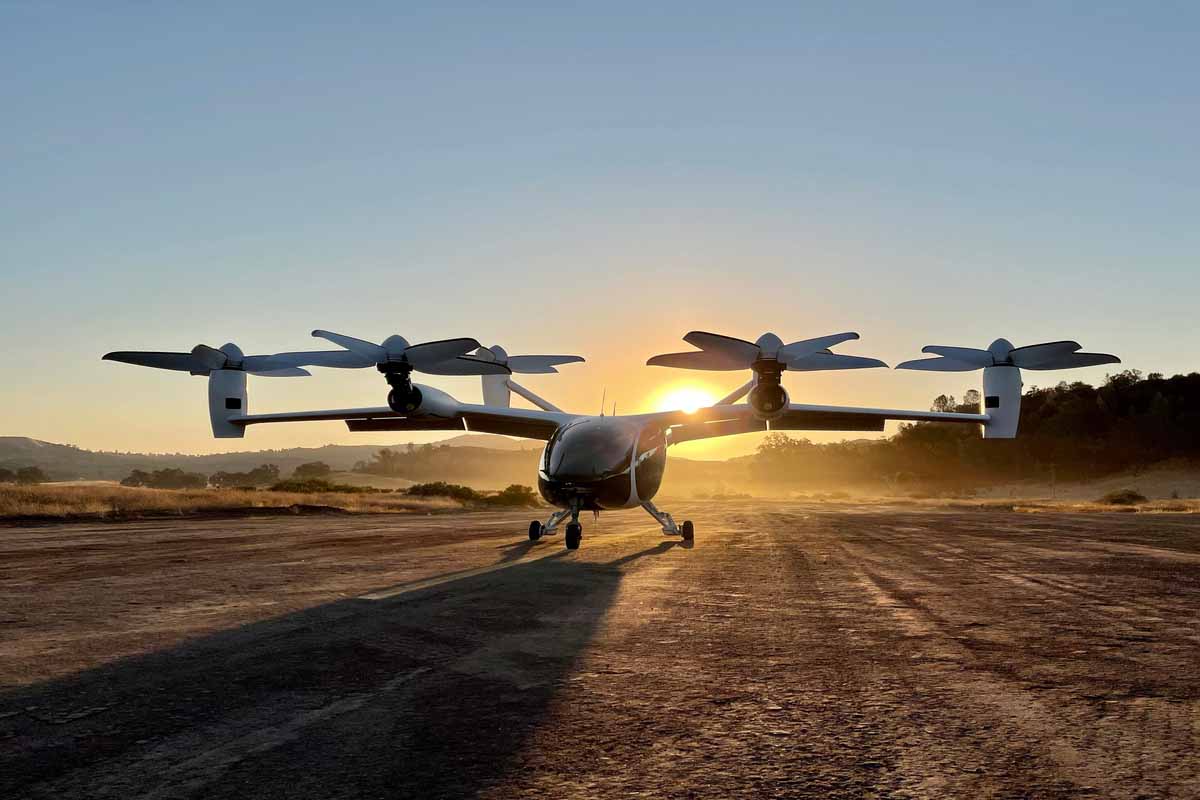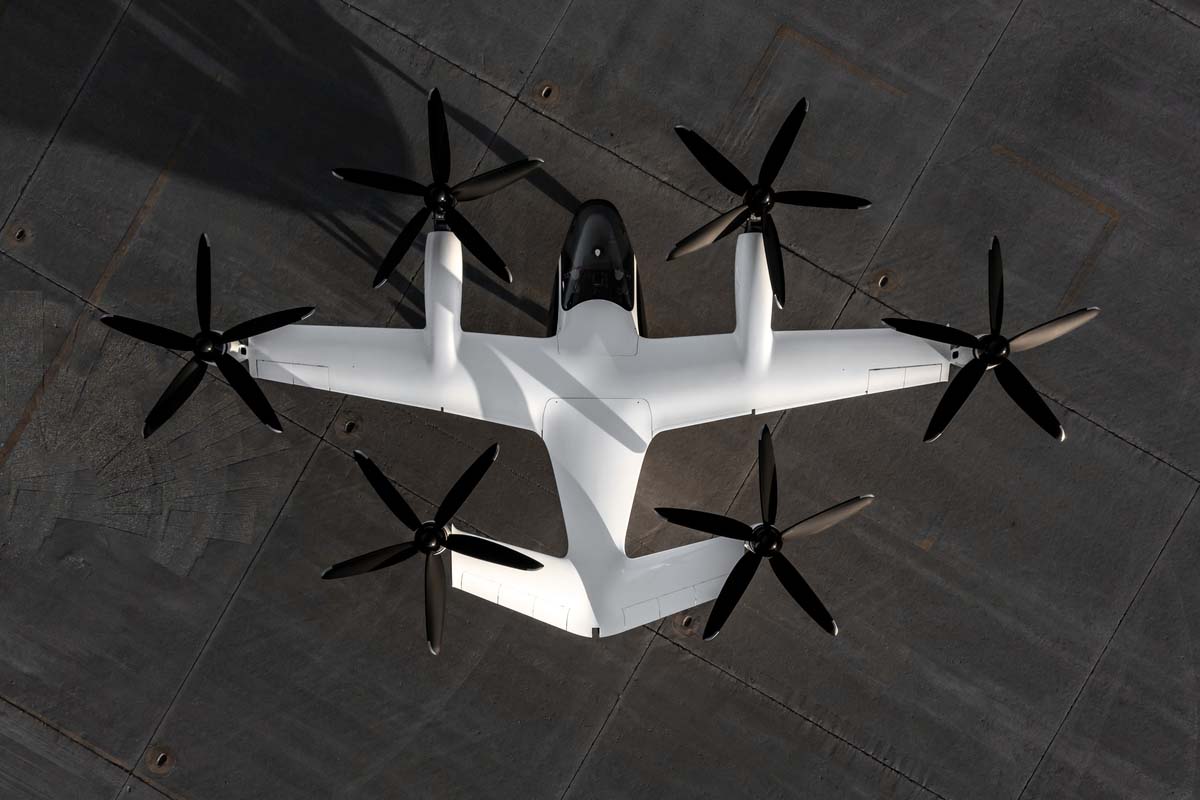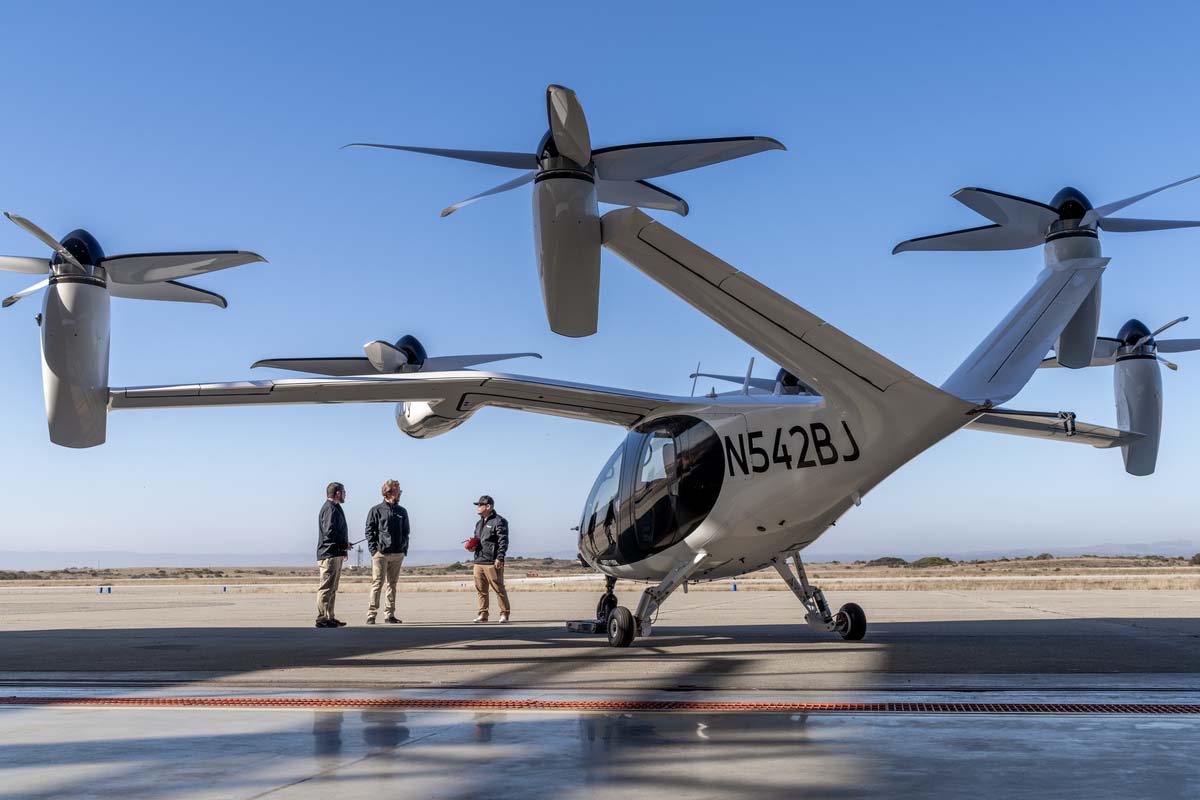 Joby isn't the only firm teaming up with a major international player. Archer Aviation, a competitor to Joby, recently partnered with United Airlines to become a player in the growing business of air taxis. According to reporting by Axios in March, an eVTOL taxi service using Archer's "Midnight" aircraft will run between O'Hare International Airport and Vertiport Chicago, a helicopter facility nearby.
In the coming years, cities worldwide from Rome to San Antonio plan to construct vertiports to meet the imminent influx of eVTOL and other advanced vertical aircraft. In its Engineering Brief No. 105, the Federal Aviation Administration (FAA) has outlined guidelines for the construction of these sites—in areas such as charging infrastructure and safety design principles.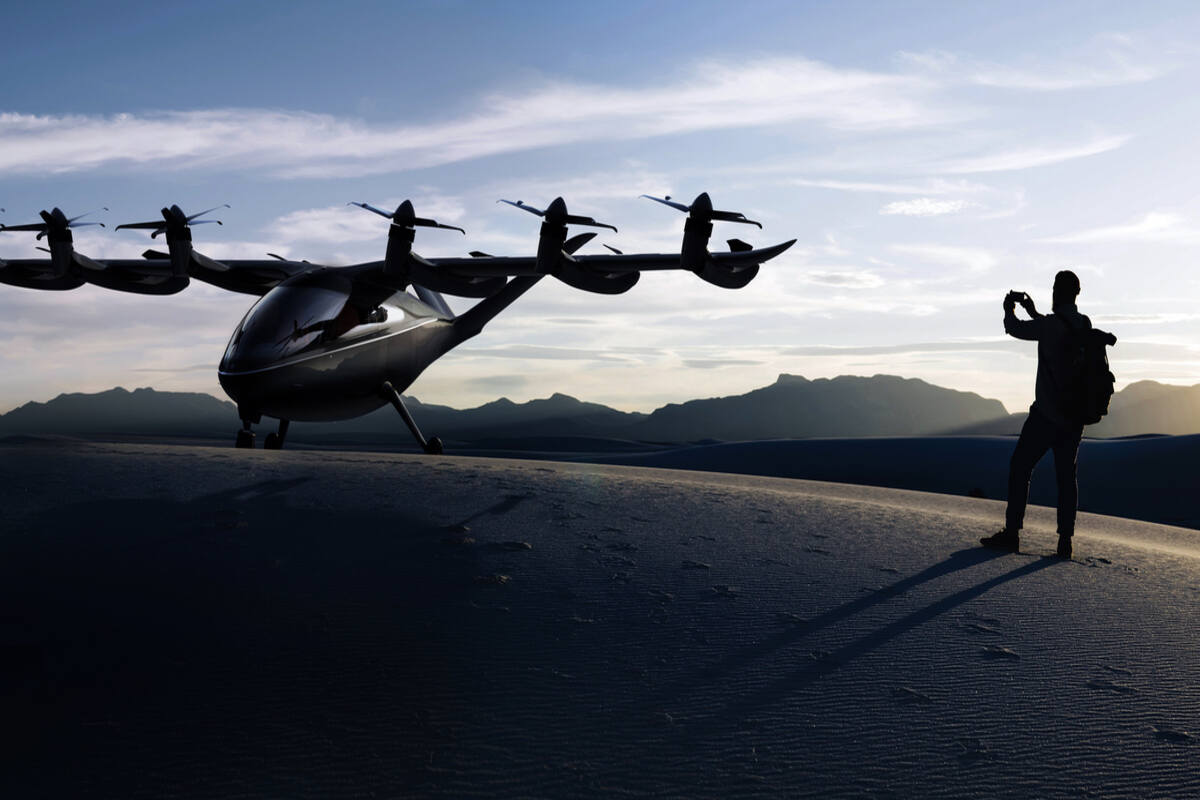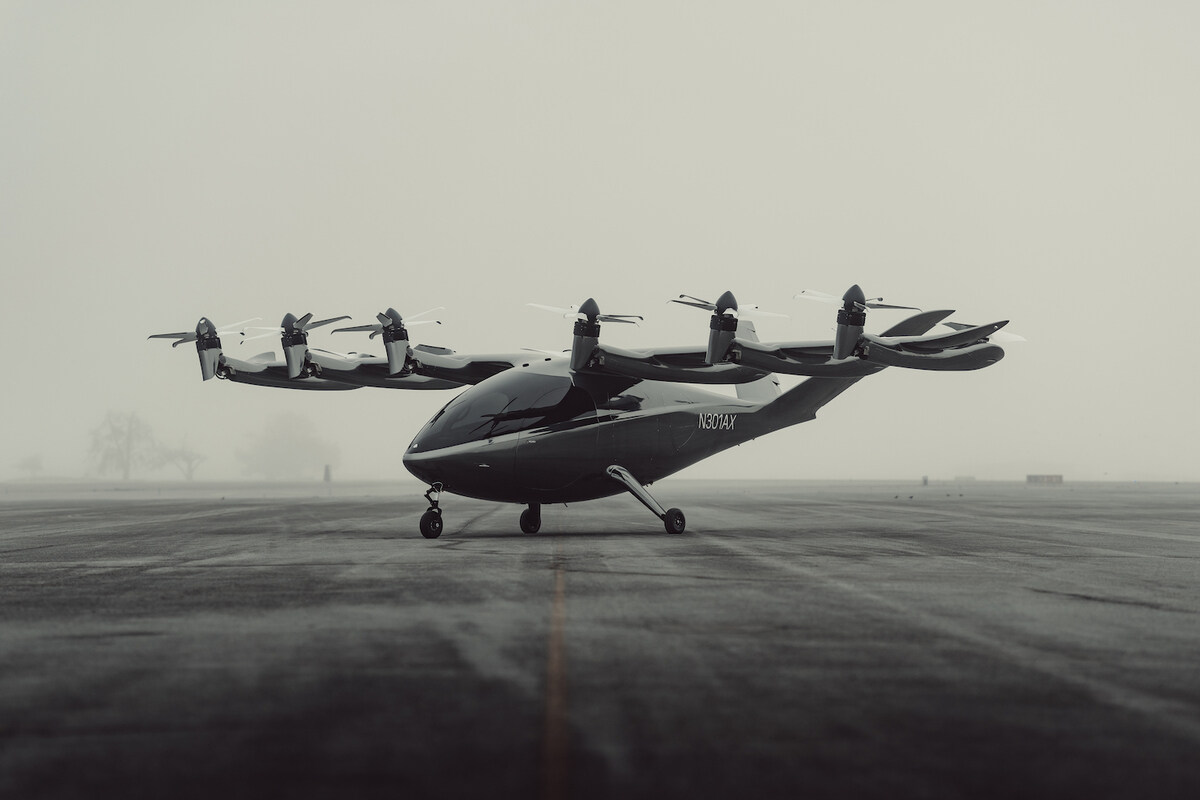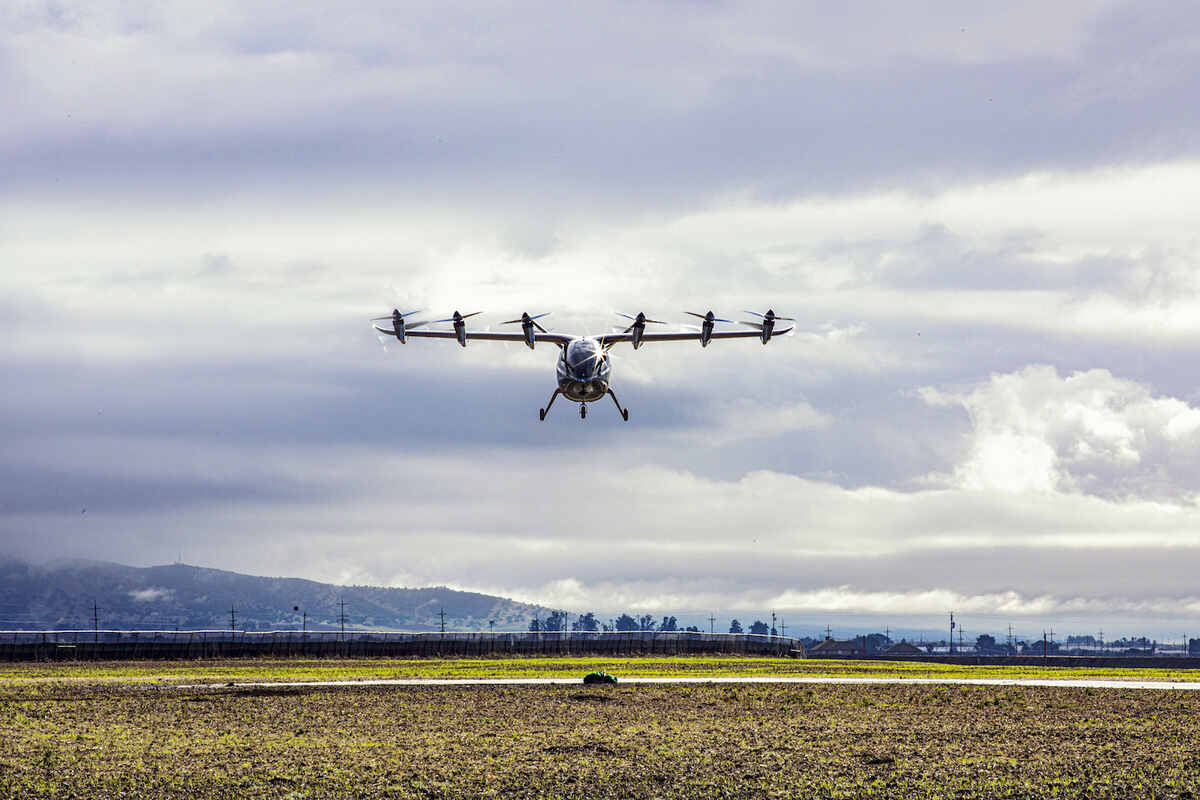 While the FAA has yet to certify these low-altitude aircraft for flight, Axios has reported that the agency's vertiport design guidelines will help airport owners, operators and cities begin development now, so the right infrastructure will be available when the aircraft are ready to launch.
Hybrid Alternative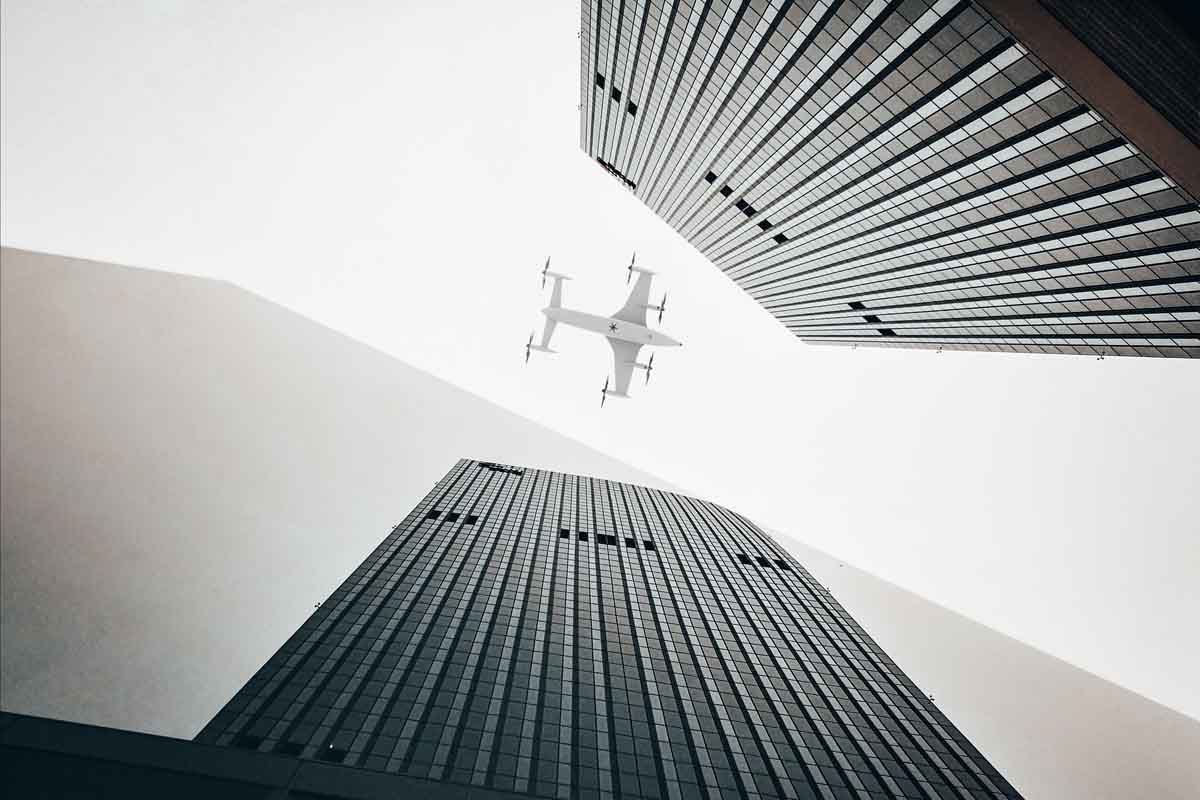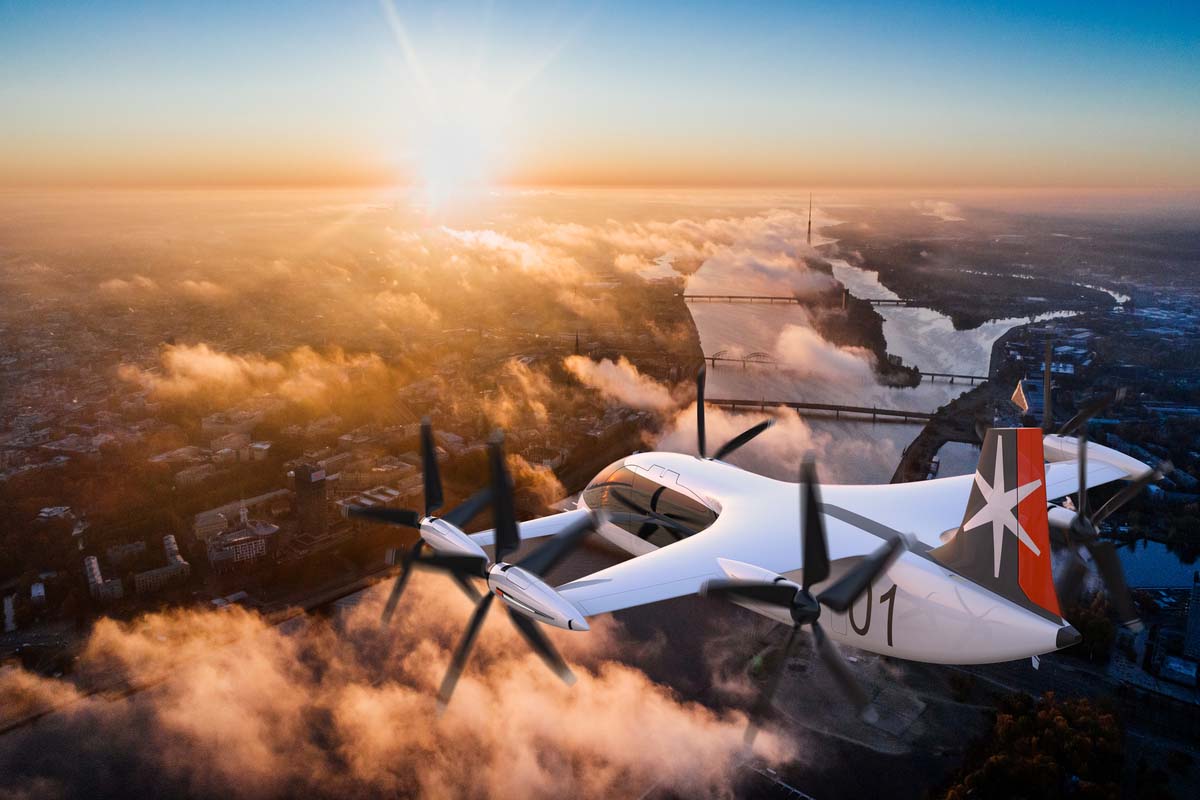 PLANA is joining the race for the flying taxis market, introducing a seven-seater aircraft that uses a mixture of low-emission fuel and electric batteries with an impressive projected operating range of around 310 miles. PLANA showcased its ambitious aeronautical designs at the recent Drone Show Korea 2023 held in Busan, South Korea, where the company displayed a scaled-down airframe of this hybrid vertical take-off and landing aircraft.
A representative told Jetset that PLANA plans on building full-scale prototypes and hopes to conduct its first test flight in 2025. The company also aims to achieve certification with the FAA in 2028.
"Everything in the world except nature is made by someone's imagination," says Chief Executive Officer Braden Kim on LinkedIn. "What PLANA currently imagines is an electrically powered vertical take-off and landing-capable aircraft that allows my family and me to board with confidence."
Sleek and Sexy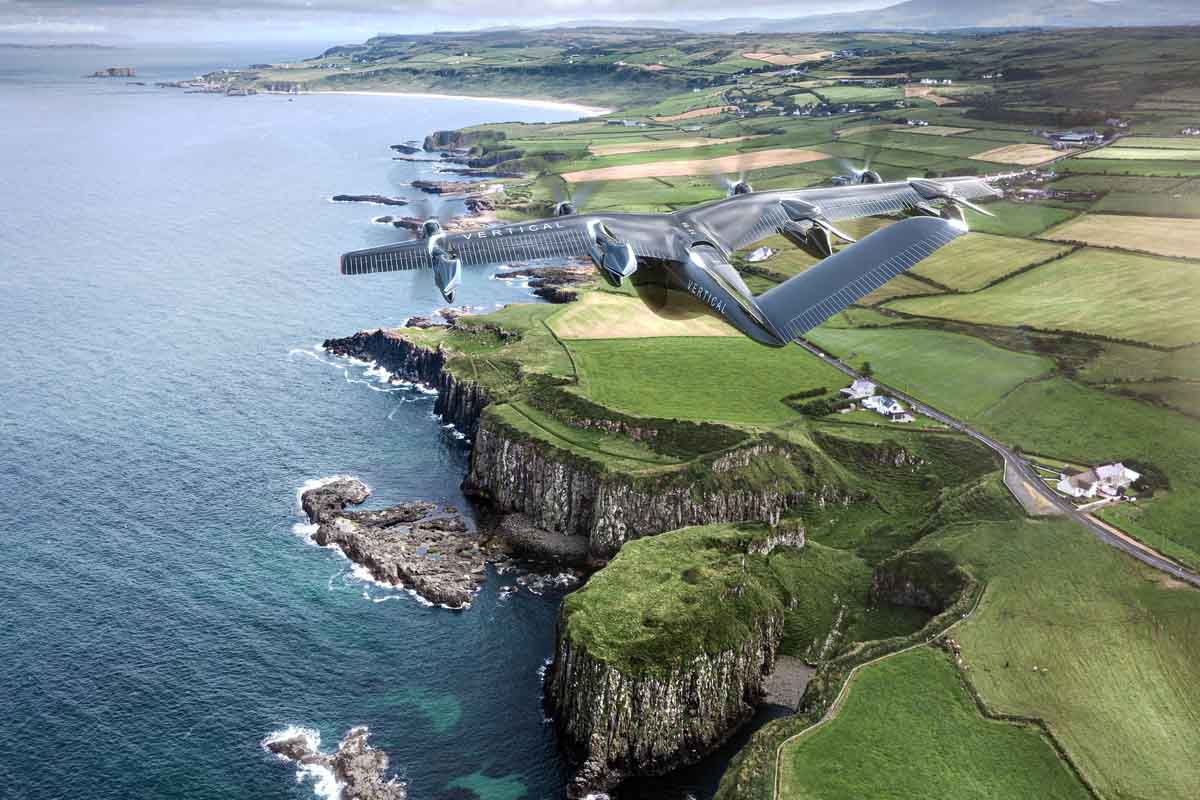 Engineering and efficiency are fun, but let's be real: the aircraft of the future are meant to look sharp. And while some eVTOL look like supersized versions of a toy drone, others, like Vertical Aerospace's VX4, resemble the 22nd century's version of a Black Hawk helicopter. According to Vertical Aerospace, its machine can reach speeds of more than 200 mph and is significantly quieter than your typical gas-guzzling helicopter. Built for the air taxi market, the VX4 allows riders to traverse urban spaces in both style and comfort with a luxurious flourish.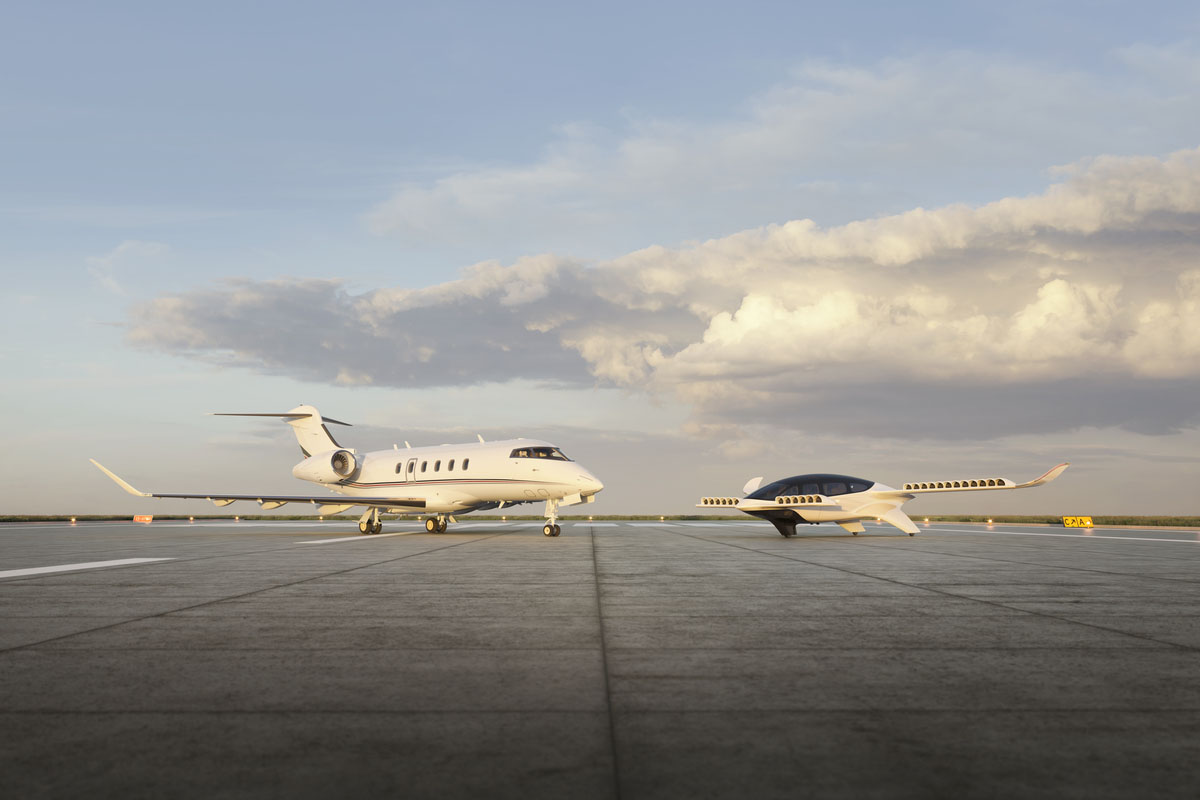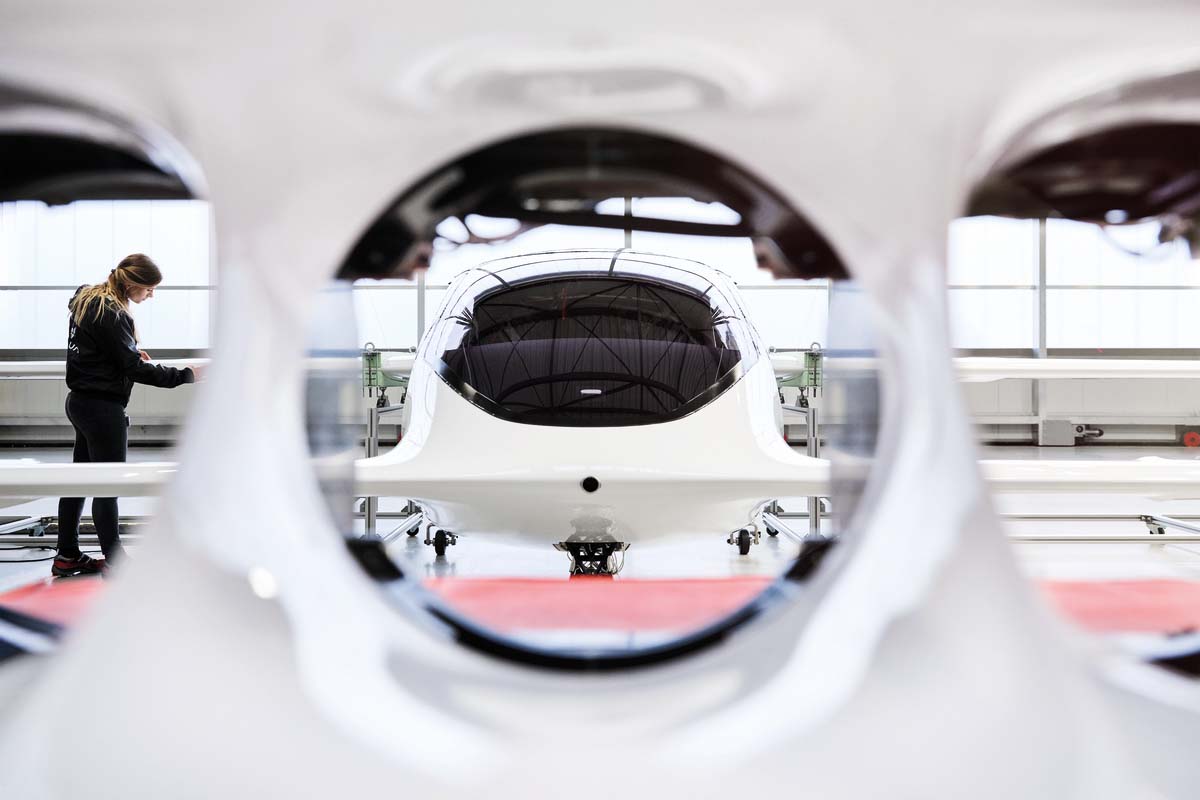 But of all the eVTOL, one is straight out of the popular imagination: Lilium's eVTOL jet. With no rotors in sight, this vertical liftoff and landing jet uses "ducted electric vectored thrust"—sophisticated technology that mitigates sound—in an aircraft pulled from the dreams of sci-fi nerds everywhere.
Heading into 2024, much will depend on the safety and accessibility of these aircraft, and consumers have every reason to be optimistic. Companies continue to fulfill the safety guidelines outlined by agencies like the FAA and Europe's European Union Aviation Safety Agency (EASA).
For proof, search "eVTOL" on YouTube, and you will see a spellbinding demonstration of what the future of aviation has in store: a new world where personal electric flying machines mean we are no longer at the mercy of gravity and the slow crawl of traffic.