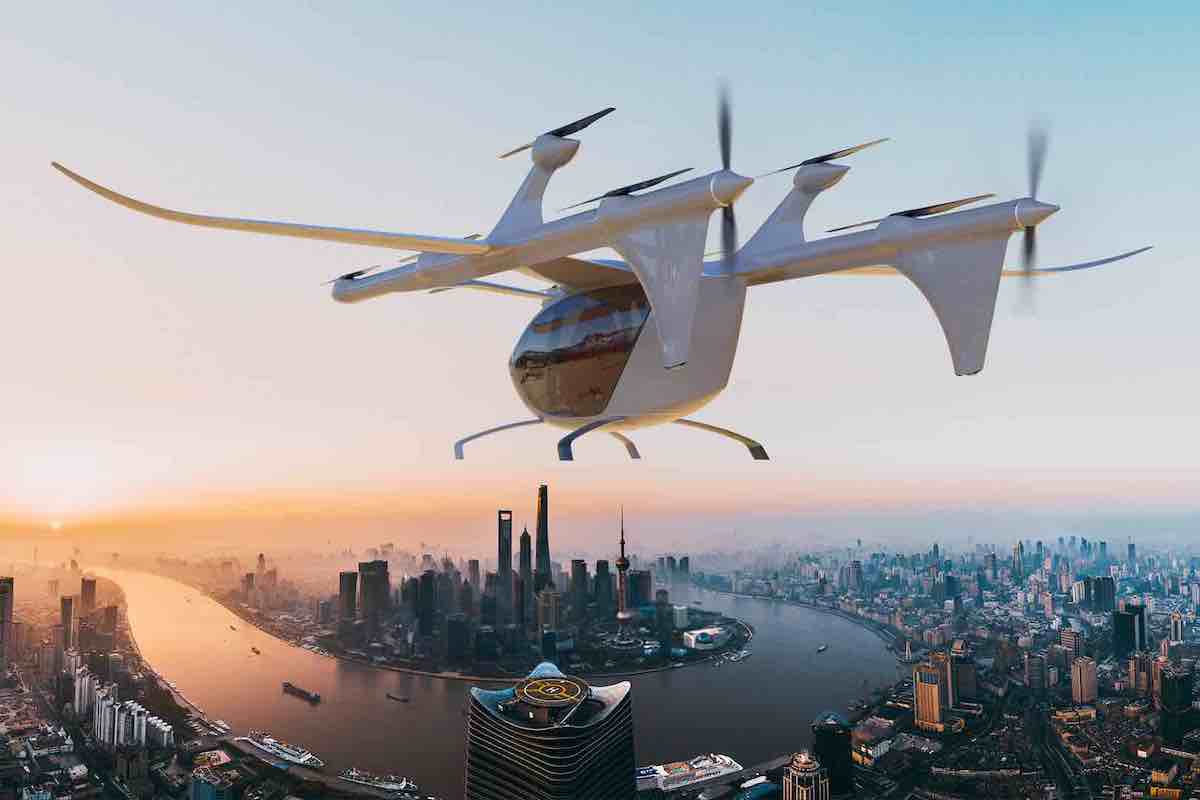 Electric vertical take-off and landing (eVTOL) aircraft took a huge leap forward after the firm AutoFlight set a new world record for the longest recorded eVTOL flight in February. The air taxi prototype 'Prosperity I' traveled 155 miles on a single battery charge, claiming the world record for longest recorded flight for an Electric vertical take-off and landing (eVTOL) aircraft.
The test flight of the Prosperity I eVTOL, an 'air taxi', or 'flying taxi' prototype, achieved a distance of 155 miles (250 kilometers) on a single charge of the aircraft's lithium-ion batteries, according to AutoFlight.
The Prosperity I represents a push within the aviation industry to replace standard helicopters, or VTOs (vertical take-off and landing) aircraft, with the eco-friendly and highly efficient eVTOL aircraft. These aircraft, capable of horizontal flight in addition to vertical takeoff and landing, are set to revolutionize the way we commute, rideshare and travel regionally.
"Prosperity I was designed for short transfers between parts of a city, airport commutes, connecting two nearby cities or enabling trips to the countryside while avoiding traffic on the ground," explains AutoFlight. Car rides that take hours could potentially be a matter of minutes "without compromising safety."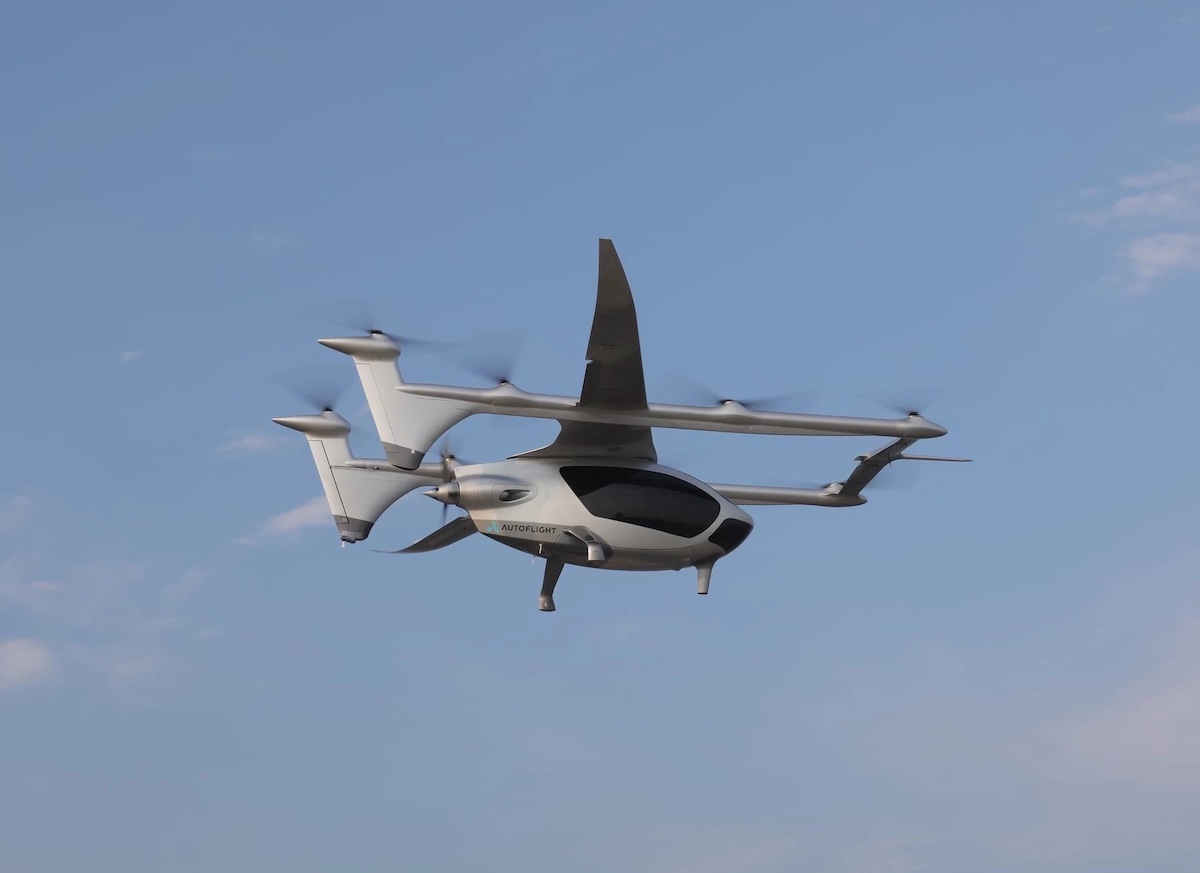 Some eVTOLs are designed to carry upwards of six passengers including the pilot. These electric air taxis are said to be quieter than standard helicopters and omit significantly less emissions than helicopters.
According to AutoFlight, the Prosperity I has a cruising speed of 130 miles per hour and a max payload of 900 pounds. The biggest challenge to designing these aircraft is the transition phase from vertical to horizontal flight. AutoFlight claims to have "mastered the challenging 'transition phase' from vertical to horizontal flight and have done so hundreds of times, clocking thousands of flight miles on multiple iterations of their aircraft."
February's record-setting flight comes after AutoFlight achieved a successful transition test flight last year. AutoFlight's test in February beat the record held by rival firm Joby Aviation whose prototype flew 154.6 miles (249 kilometers) on a single charge back in 2021.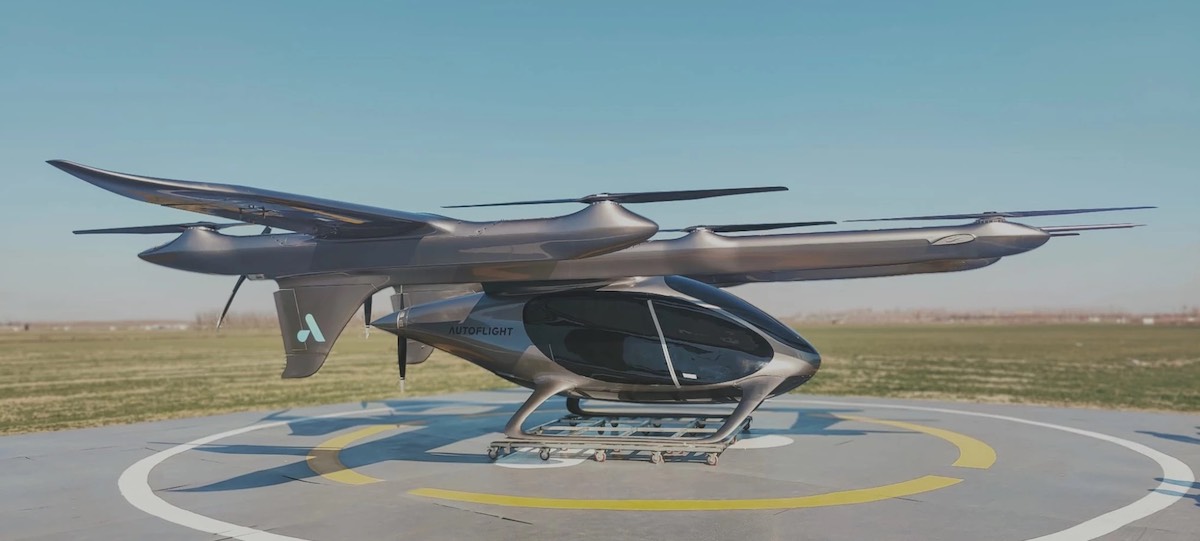 "This flight is both a great celebratory milestone, and a testament to the team's incredible effort and progress in testing and incrementally pushing the aircraft's performance envelope," AutoFlight's President Omer Bar-Yohay said. "It's a remarkable achievement that shows our aircraft's capability."
AutoFlight and other companies such as Joby Aviation, Archer Aviation and Lilium are pushing forward to achieve safety certification with regulatory aviation agencies such as the European Union Aviation Safety Agency (EASA) and the Federal Aviation Administration (FAA).
"We are excited to continue working towards our next goals all the way to EASA certification in 2025," said Bar-Yohay.