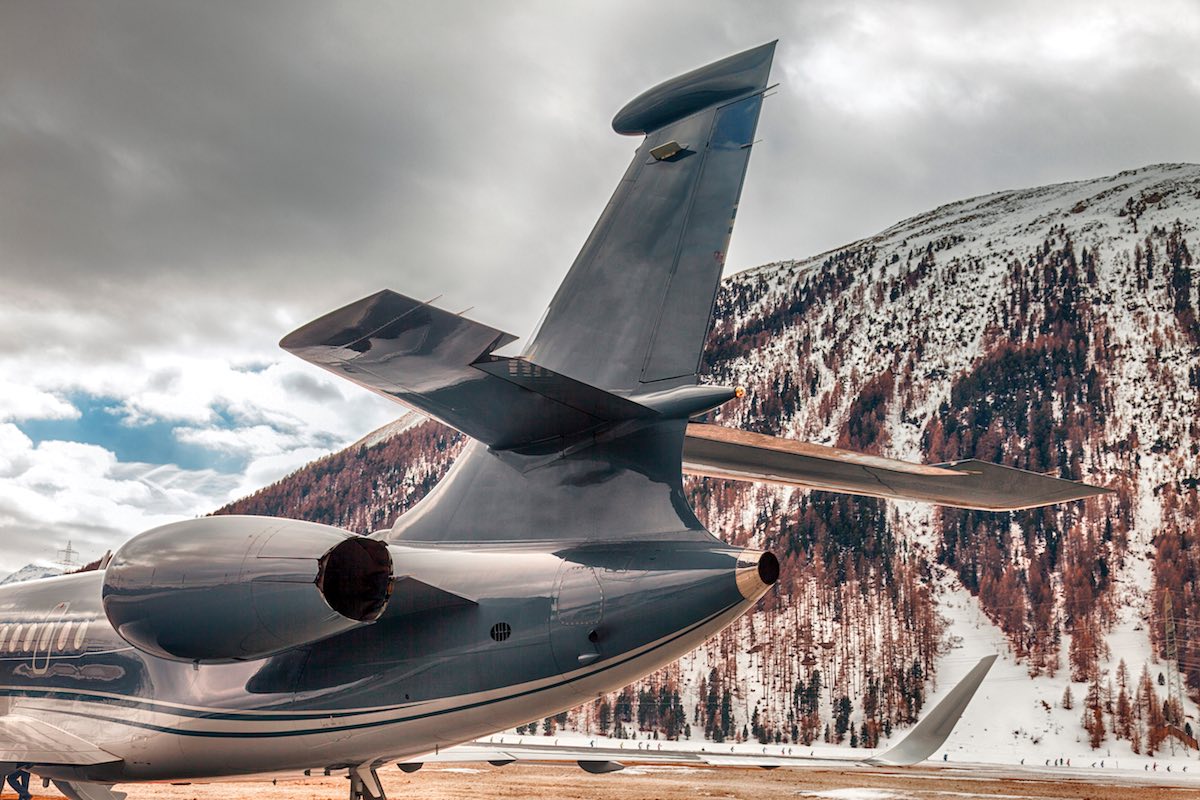 It's finally safe to look on the bright side. The private jet industry is recovering more quickly than commercial airlines, yet the nature of their business is evolving as demand trends from business travel towards leisure. The global pandemic has fundamentally disrupted the demographic and demands of private jet customers. We're more than ready to toast to the brightest, most promising options on the private aviation horizon.
Two global titans at the forefront of innovation, Embraer and Porsche, have collaborated to create Duet, a limited-edition, limited-quantity Embraer Phenom 300E aircraft and Porsche 911 Turbo S car pairing. Both renowned for best in class engineering and design, Embraer and Porsche will produce just ten "duets" of business jets and sports cars, providing a truly seamless experience from road to sky, for the first time in history. As the world's fastest and longest-range single-pilot business jet, the Phenom 300 series transformed the light jet category. The 911 is the heart of the Porsche product portfolio and has one of the longest and most celebrated traditions in the automotive industry. Duet brings the Phenom 300E and the 911 Turbo S into perfect harmony.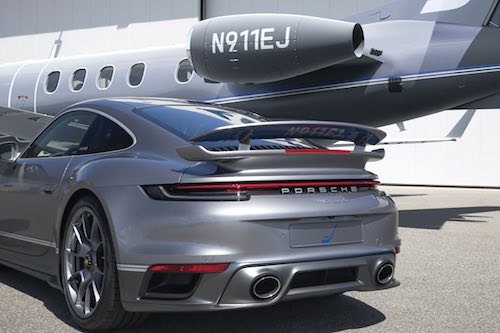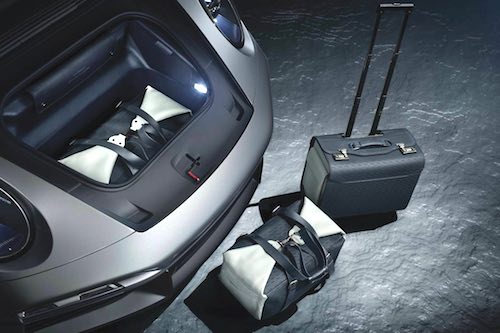 On the western front, Set Jet is a savvy, next-generation membership-based private jet charter platform available exclusively for security pre-screened and approved members. Co-founded by Tom Smith and a group of enterprising entrepreneurs, each with decades of diverse marketing and aviation experience, Set Jet was created to offer members peak perks in luxury air travel featuring private VIP jet charters to six of the most frequently traveled destinations on the West
Coast.
As a Set Jet member, travelers enjoy conveniently located VIP private terminals without the chronic hiccups associated with commercial air travel such as price premiums for last-minute travel, random security delays, and exorbitant parking costs. Set Jet facilitates the most luxurious form of air travel in the industry, at a reasonable price for their target market. Set Jet currently flies to Los Angeles, San Diego, Orange County, Scottsdale, Las Vegas and a new non-stop flight to San Francisco starting in 2021. International charters include Cabo San Lucas, with future flight routes planned to New York, Florida, and Texas.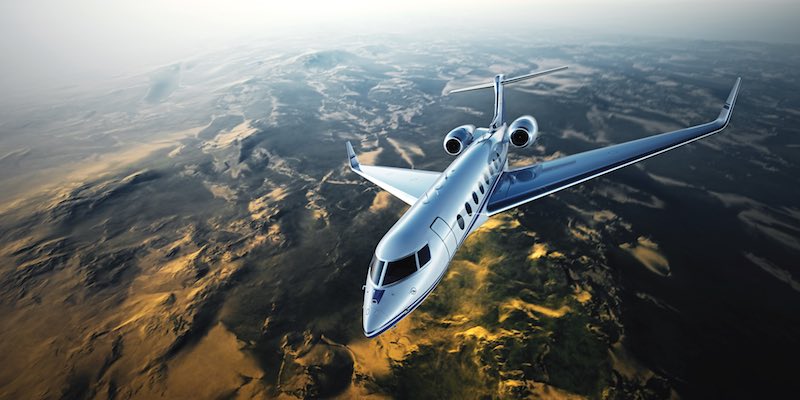 Conservation-led luxury travel company andBeyond has launched two exclusive private jet journeys, beginning in Florida, and traveling to the Galapagos and South Africa respectively. The two itineraries, Galapagos Islands by Private Jet and Yacht and South Africa by Private Jet, are designed to offer the confidence and luxury of traveling by the most exclusive and private means possible with a small group of fellow travelers.
The 10-day Galapagos itinerary explores the fauna and flora of this UNESCO World Heritage Site. The private jet stops briefly to clear customs and then travels on to the Galapagos. The group then boards the private Infinity Yacht, which features spacious cabins with their own balconies. Discover ethereal landscapes inhabited by species such as marine iguanas, sea lions, giant tortoises and a dazzling array of birds. A private lecture from a key expert at the Charles Darwin Research Center draws you further into the destination, while Ecuadorian cooking classes inspire a deep dive into the flavors of the region.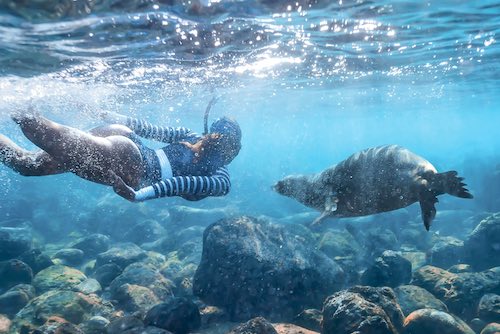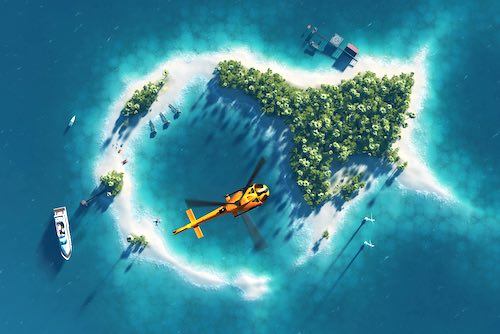 Looking to go the distance in 2021? Qatar Executive, the private jet division of award-winning Qatar Airways, is vying for a bigger share of the rebounding market of global private jet travelers. Renowned for its worldwide network, lavish lounges at its Doha hub, and over-the-top Q-Suite business class, the company has been a significant player in the on-demand private jet charter market's ultra-long-haul segment. Their new Diamond Agreement is an offering that can be tailored to each individual customer's needs. Qatar Executive targets fliers looking for extended distance options. Its entry-level Bombardier Global Express XRS and Gulfstream G500 have a range of over 5,000 nautical miles.
VistaJet led the way through the onset of the global pandemic, and as a result has been awarded two AIN Top Flight Awards, for its intrepid and impressive response to COVID-19 and sustainability in 2020. The Aviation International News' (AIN) Top Flight Awards recognize the best in business aviation, honoring creativity and innovation, as well as quality and passion. With leading-edge expertise in serving the hardest to reach destinations, VistaJet has arranged for heads of state, corporate leaders, and entrepreneurs to fly to 187 countries worldwide.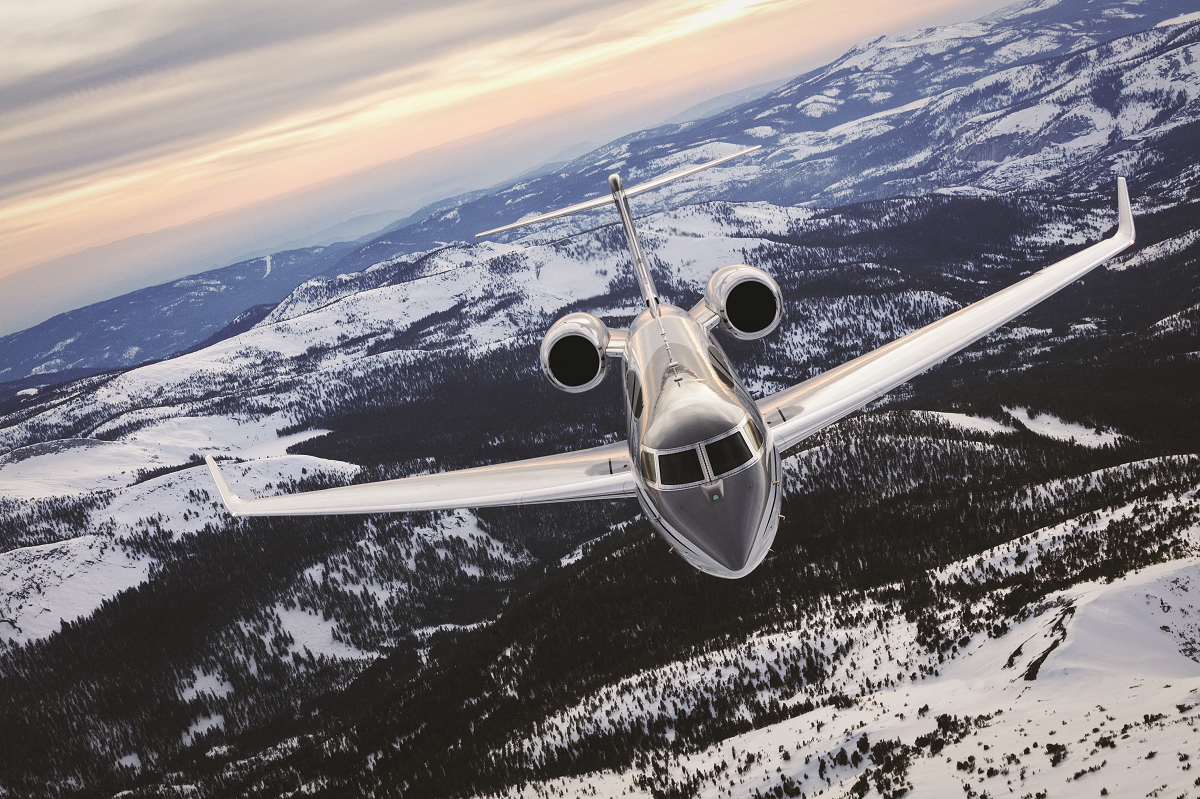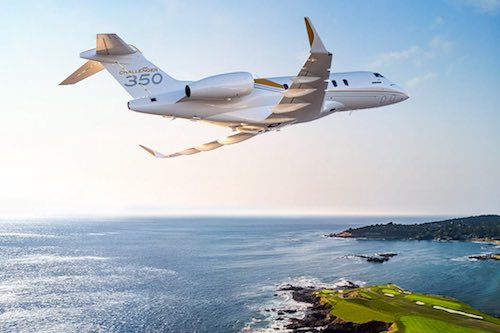 The forward-thinking company helped ensure that those with critical travel requirements were able to keep moving. VistaJet offered complimentary empty leg flights to governments to help repatriate citizens and to medical organizations to offer critical transport for medical experts and key medical supplies to help fight the global pandemic. Talk about a helping hand in an empty leg, we salute this kind of compassionate thinking.
For those mindful of their carbon footprint, VistaJet is your best option for flying private in 2021 and beyond. In January 2020, the company pledged to rapidly and meaningfully reduce its carbon footprint, and to explore all routes to higher levels of sustainability. VistaJet also recently took a fundamental step towards further increasing sustainability and signed a market-leading partnership with SkyNRG, offering all VistaJet customers around the world access to sustainable aviation fuel.
Anyone who has ever flown commercial will tell you: the experience can be pretty inconvenient. Busy security lines, lengthy delays caused by unpredictable schedule changes, and overly crowded terminals all take away valuable time, and even worse, put you and your team at risk.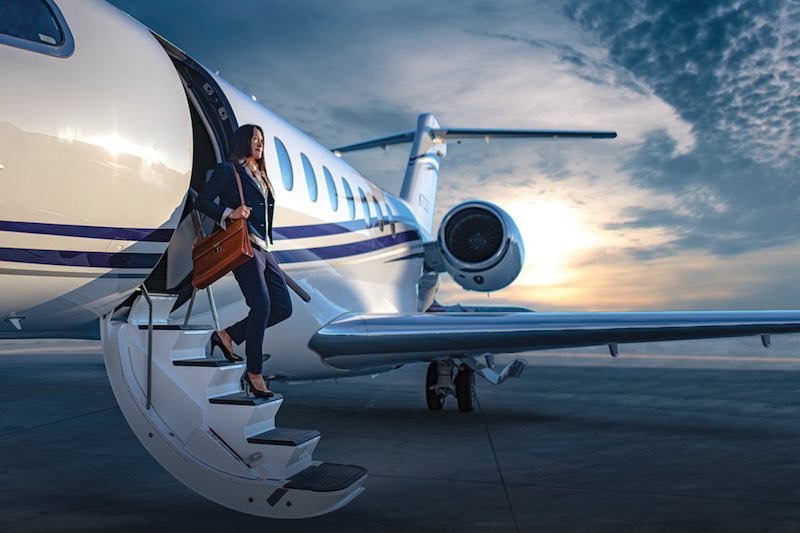 Private aviation addresses the hiccups and hassles of flying commercial head-on. Textron Aviation—the team behind iconic aircraft brands Cessna and Beechcraft—know these benefits and bonuses better than anyone. Their line of Cessna CITATION jets helps them to over-deliver on many of these perks. With one of the most diverse portfolios on the market today, Textron Aviation is able to use its jet lineup to deliver another extremely important benefit: options. The hours you save by skipping long lines at major airports are invaluable and can be converted into enhanced time for work or family. The productivity increases even more once you've boarded, with quiet cabins, comfortable interiors and a host of amenities geared toward busy executives. And with high speed, uninterrupted inflight Wi-Fi, you're connected to everything on the ground, so you don't have to worry about missing a beat while up in the air.
From their signature Cessna Citation M2 jet and working up to their industry-defining Cessna Citation Longitude aircraft, enjoy a complete line of jets capable of regional, national and international travel. Such options give individuals the opportunity to choose the aircraft solution perfect for their situation while leaving latitude to adapt as circumstances change. You're able to spend less time worrying and focus more on the tasks at hand.
For control fetishists, the most significant benefit of flying private is the high level of self-determination. This doesn't just mean sovereignty over your schedule, but control of your environment. There was a time when busy terminals and packed planes were deemed the buzzkill of any business trip or holiday. Now, they're a potential red flag when it comes to health and safety. With private aircraft, you're able to travel without sacrificing your privacy or wellbeing. Flying private means no more worrying about crowded aisles or getting stuck in the middle seat, and no more confusion around health and cleaning protocols. It's total control over your flight experience and the wellbeing of you and your family or business team.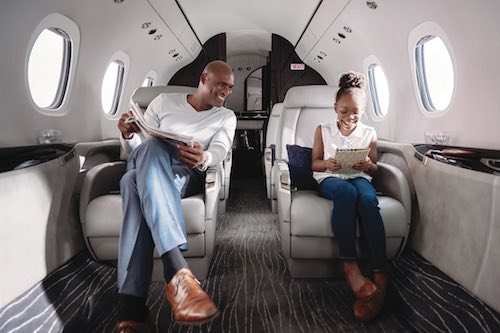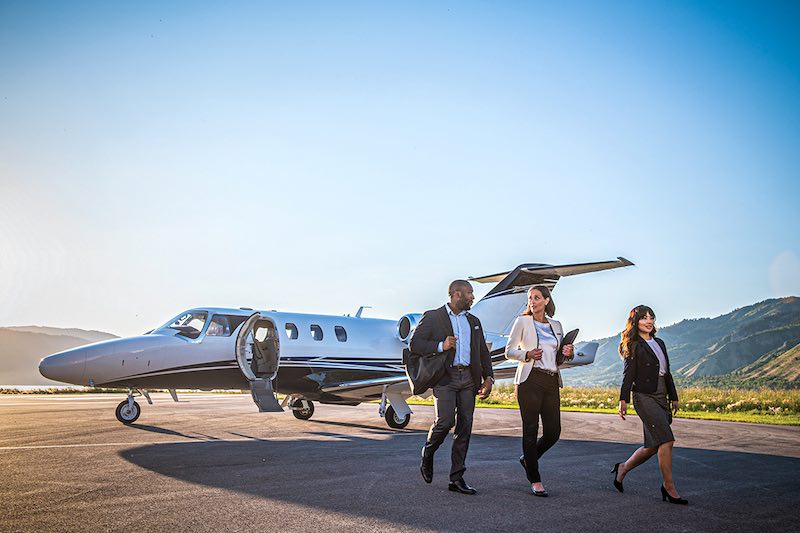 Take a closer look at the technology, and the upside is clear. Aircraft like the Cessna Citation Latitude jet feature our favorite 2021 amenity – the purest air you'll breathe on an aircraft. Through advanced filtration technology, in this aircraft, a HEPA filter eliminates 99.97% of airborne particles and keeps you breathing easy (and cleanly). The jet's engines compress and kill any bacteria in the air, leaving you with purified oxygen and peace of mind. For those of means, peace of mind is priceless, and emphasis on cleanliness is a vital appeal of jet ownership. With over 5,000 American airports serving private jets, a personal aircraft makes it possible to limit travel time and reduce the need for connecting flights. This limits the circumstances for unnecessary exposure and gets you to more destinations quicker.
With the most comprehensive and versatile product portfolio in the world, Textron Aviation's lineup of Cessna Citation jets offers everything from entry point aircraft to awe-inspiring super-midsize business jets like the Cessna Citation Longitude.
When you're ready to make your triumphant return to the skies, go private. Recovery is on the horizon. There has never been a better time to take to the skies and bolster the aviation and hospitality industry. Your dream destination awaits, be sure to arrive in style.