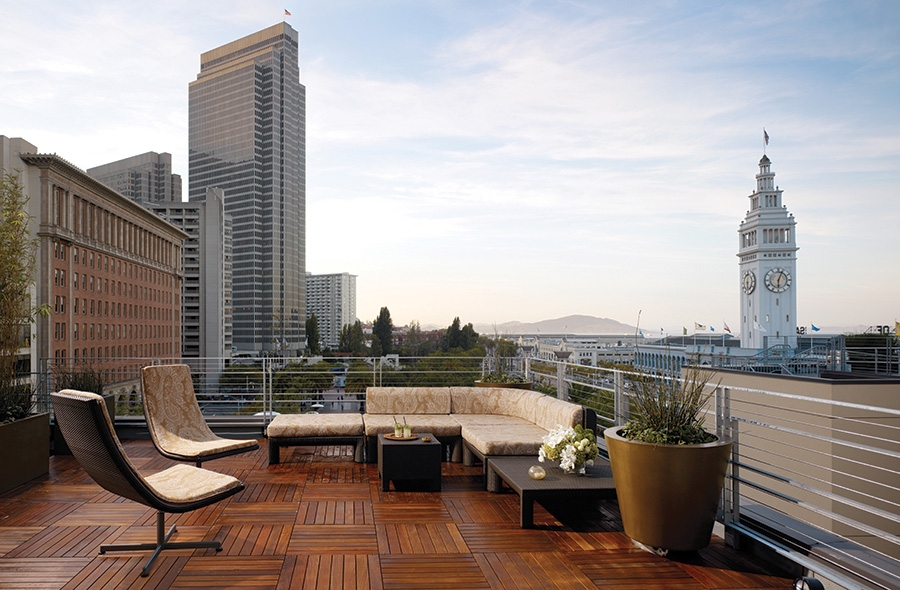 There is a tremendous array of possibilities when it comes to summer travel. From seeking out the best beaches, to our country's treasured national parks, the possibilities are endless.
At this time of year, some of what our nation's top cities have to offer is overlooked. Be it for a week, or simply a weekend getaway, there is excitement lurking right around the corner. From fine hotels, to world-class dining, to summer concert series, the urban experience can be a highlight that will put the exclamation mark on your summer getaway.
San Francisco
In a city of inimitable grace and style, where to stay is a question that is frequently addressed. One answer is the luxurious St. Regis Hotel. Located in the vibrant SoMa district, it wows its guests with magnificent views of the San Francisco cityscape. The hotel also is situated at a cultural crossroads with the Museum of the African Diaspora located within the hotel and the renowned San Francisco Museum of Modern Art right next door. This luxury property embodies a modern day interpretation of the St. Regis legacy that began over a century ago. Delivering a superlative level of hospitality with modern day sophistication, the hotel's signature butler service is ready to attend to every need with discreet precision.
Also located in the heart of the SoMa district with panoramic views of the Bay Bridge and city skyline is the ever-popular W Hotel. A well-known gathering place for art exhibitions, film screenings and fashion and music events, this is an electric urban retreat with a refreshing vibe and extraordinary service. If green is your desire, than look no further. W San Francisco's latest green initiatives inject sustainability into the everyday. As a LEED Silver-certified hotel that is committed to sustainable hospitality, guests can feel good about their impact on the environment without sacrificing style or luxury.
While you are in the SoMA district, head on over to Waterbar to indulge in some sublime jewels from the sea. Widely regarded as San Francisco's top seafood restaurant and offering one of the city's most extraordinary views of the Bay Bridge, the famed Ferry Building and the Embarcadero skyline, Waterbar has set a new standard of sustainability. Boasting variety and excellence in the sourcing, preparation and presentation of food from the sea, this romantic destination is sure to satisfy. Under the tutelage of Executive Chef Parke Ulrich, Waterbar presents a daily menu of freshly-caught, sustainably-raised fish, as well as the most expansive selection of sparkling-fresh oysters on the West Coast.
Located at the junction of the revitalized Embarcadero waterfront and the Financial District, another excellent choice on San Francisco's luxury hotel landscape is Hotel Vitale. This landmark boutique hotel was designed to uniquely encompass modern luxury touches balanced with soothing, natural elements. At this urban retreat, you will certainly be revitalized by the stunning water and city vistas, as well as impressed by their attention to detail. The sprigs of lavender that sprout from the guest room doors and the lit-up river stones that are embedded in the bedside tables are included in the list of subtleties that make this a first-rate hotel. The modern interior design appropriately suits both the business and leisure traveler and effectively serves as a sanctuary where guests can marvel at the views and enjoy San Francisco's most vibrant new neighborhood.
When it's time for a steak, there is but one choice — EPIC Roasthouse. Blending award-winning design and delicious, innovative contemporary steakhouse cuisine, your experience is sure to be just that — epic. Offering up innovative cuisine that delivers exciting preparations of steak, game, poultry, seafood and lighter fare, Chef Parke Ulrich once again shows his passion for excellence by placing an emphasis on sustainably-sourced meat and seafood along with organically-grown produce. Handmade cocktails, domestic and imported beers and a well-selected wine list complete the menu. The restaurant also features an intimate upstairs bar and lounge with panoramic views of the city and bay. Blending stunning views, award-winning design, a historical and cultural foundation, and delicious, innovative contemporary steakhouse cuisine, EPIC Roasthouse is a unique addition to San Francisco's culinary landscape.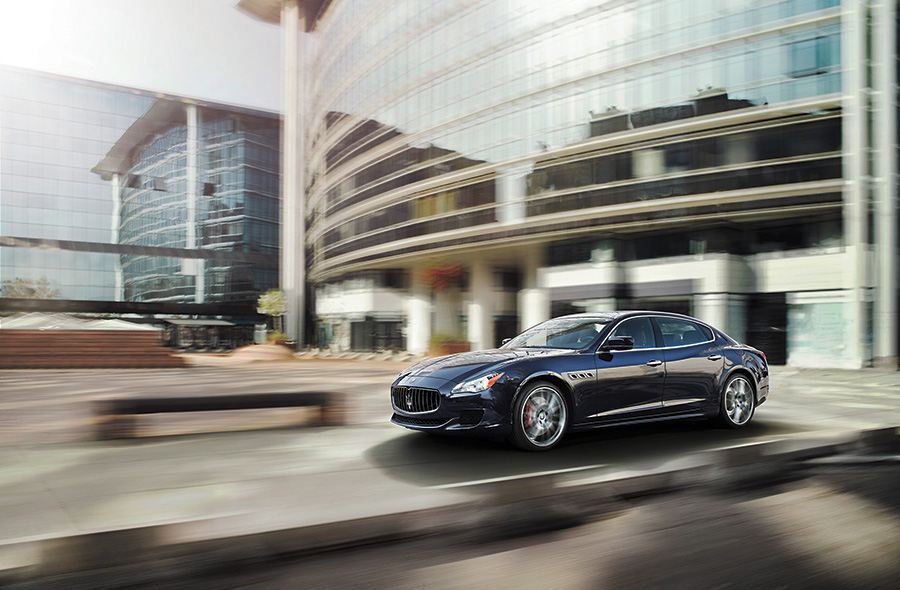 New York
Summer in New York City is alive with a wide array of tantalizing possibilities. Whether you are coming in for a day, or for the week, there are plenty of options to keep you entertained.
With such a significant selection of accommodations, deciding on a hotel can be tricky. One high-quality option is Langham Place. Located in the heart of Manhattan's most coveted district, Fifth Avenue, Langham Place is surrounded by New York City's most celebrated landmarks. Embodying luxurious style and understated sophistication, Langham Place is designed for trendsetters who recognize refined quality. These apartment-style accommodations boast suites with bespoke furnishings, premium materials and sweeping views of the Manhattan skyline.
After settling in, head on down to Jungsik in TriBeCa for over-the-top contemporary Korean food like you have never experienced. The recipient of two Michelin stars (one of only five in NYC), this will surely be a meal that will have you talking for months—peerless, masterfully executed cuisine. Want something a little different? Stay on the Michelin track and head down to Nolita for a spirited twist on the food of New Zealand. Chef Matt Lambert opened The Musket Room in 2013 and was awarded a Michelin star after only four months — the youngest New York restaurant to receive a star. On a beautiful summer evening, the lush backyard garden is sure to be in full bloom. The cuisine at The Musket Room is thoughtful and composed, as well as creative and satisfying. This is a spectacular culinary experience and one that is sure to be remembered.
Want high end accommodations with a European edge? Grab a suite at The London NYC. Smack in the middle of Midtown, this luxury hotel is marked by sophisticated ease and intuitive yet discreet service. As Manhattan's tallest city hotel, The London NYC affords rare and inspiring views of Central Park and the city skyline. The Concierge Service will further elevate your experience by securing you access to the best of New York City. It wouldn't be a proper stay at The London NYC without dining at the spectacular Gordon Ramsay at The London. An experience to remember is to dine at the exclusive Chef's Table. Located in the inner sanctum of the spectacular kitchen, this opulent epicurean experience is sure to dazzle. Offering exclusive access to impeccable cuisine and a rare "behind the scenes" glimpse of culinary excellence, an eight-course tasting menu complimented by a wine pairing with each course will satisfy even the most highly sophisticated palate.
After dinner, you may want to consider a trip over to the historic Nat Sherman Townhouse. Considered the home of Nat Sherman, the landmark New York tobacco store, this 42nd Street location boasts the pinnacle of luxury when it comes to the world of cigars. Since 1930, cigar enthusiasts have treated themselves to a visit to Nat Sherman's to make a selection from one of their private humidors, or to simply enjoy a break from the intense pace of New York City.
If it's a late summer night and something a bit more social you are seeking, head over to Goldbar in New York's fashionable SoHo area. Reminiscent of a post-apocalyptic Fort Knox, the celebrity-rich Goldbar sets the standard by which all nightlife should be judged. The owners of Goldbar have designed a lavish, golden den of opulence that is more like a SoHo lounge than a nightclub — but don't be fooled, this place gets so hot that the gold practically melts off the walls.
Summer in the city — endless possibilities.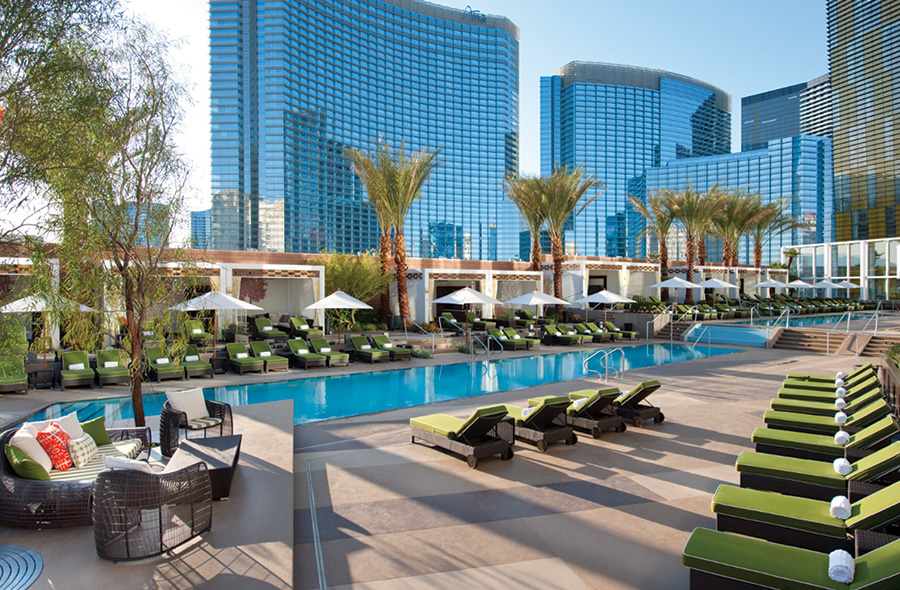 Las Vegas
Las Vegas is king when it comes to an epic array of hotel selections. Where to start? When you are not hitting the tables or taking in a show, it is a rare and pleasant respite to step away from the frenetic energy that Las Vegas is so well known for, and yes — relax. With that in mind, Mandarin Oriental, soaring 47 stories above the glittering lights, is the only free-standing, non-gaming, luxury property on the world-famous Las Vegas Strip. As distinctive as the city it calls home, this chic and elegant property shines at the forefront of CityCenter, MGM Resort International's ultimate, urban resort destination. Boasting floor-to-ceiling windows with views of the city, surrounding mountains and the glittering lights below, these extremely well-appointed rooms combine contemporary elegance with subtle, Asian-inspired touches.
When you're ready for a night out, Foundation Room Las Vegas is a posh sanctuary where the city's elite socialize, scandalize and sip in high style in a setting high above the towers of Mandalay Bay. Here, members score premier access to high-end benefits built to please the most discerning of the city's high society. The evening is sure to be complete with a compelling array of mixologist-inspired cocktails that you can enjoy from the spectacular balcony featuring mesmerizing views of the Vegas lights, and you'll have access to a delicious menu of New American cuisine that will keep you and your guests satisfied until the wee hours.
To rejuvenate for another day of fun and entertainment, it's hard to go wrong at the Wynn Spa — the first in Las Vegas to receive a Forbes Travel Guide Five-Star award. The many treatment spaces, sauna, plunge pools and natural light flooding in from the ceiling in the atrium are sure to put a new shine on even the weariest of jetsetters. The men's quarters are designed with a sophisticated combination of dark wood and marble, while the women's side is bathed in warm, neutral tones. After indulging in the most cutting-edge treatments for both beauty and the ultimate in decadent relaxation, you will most certainly depart with a fresh perspective and vigor for more fun.
Seeking summer accommodations with something a bit different? Caesars Palace and Nobu Hospitality have developed the world's first Nobu Hotel — a boutique hotel within the larger destination resort. This, the first celebrity-chef branded hotel, is designed to convey an extension of the fun and energetic Nobu lifestyle, featuring stylish interiors showcasing natural materials fused with Chef Nobu Matsuhisa's signature Japanese elegance. This is certainly a luxury-infused experience that introduces elevated guest amenities, alongside Chef Nobu's first-ever in-room dining menu. Eighteen luxury suites range from one bedroom (1,000 square feet) to five bedrooms (3,500 square feet) and are available for guests seeking opulence that emerges at every turn, every texture and every amenity.
A summer trip to Las Vegas for those with somewhat of an adrenaline jones, is certain to be greatly highlighted by a trip over to the Las Vegas Motor Speedway and a turn at the wheel of one of the luxury supercars of Exotics Racing School. With the world's largest fleet of the most desirable and exotic cars, including Ferraris, Lamborghinis and Porsches, as well as the McLaren MP4-12C, Audi R8 V10, Mercedes SLS AMG, Nissan GT-R, Aston Martin V8 Vantage S and the new 2014 Corvette C7 Stingray, fantasies are fulfilled.
Driving enthusiasts travel from all corners of the globe to get behind the wheel of today's most exciting rides, while professional racing instructors guide you through a challenging road-course providing endless thrills with a variety of turns and a long straightaway. The experience integrates classroom education, familiarization laps and real-time, right seat instruction into one comprehensive, safe and exciting driving experience.