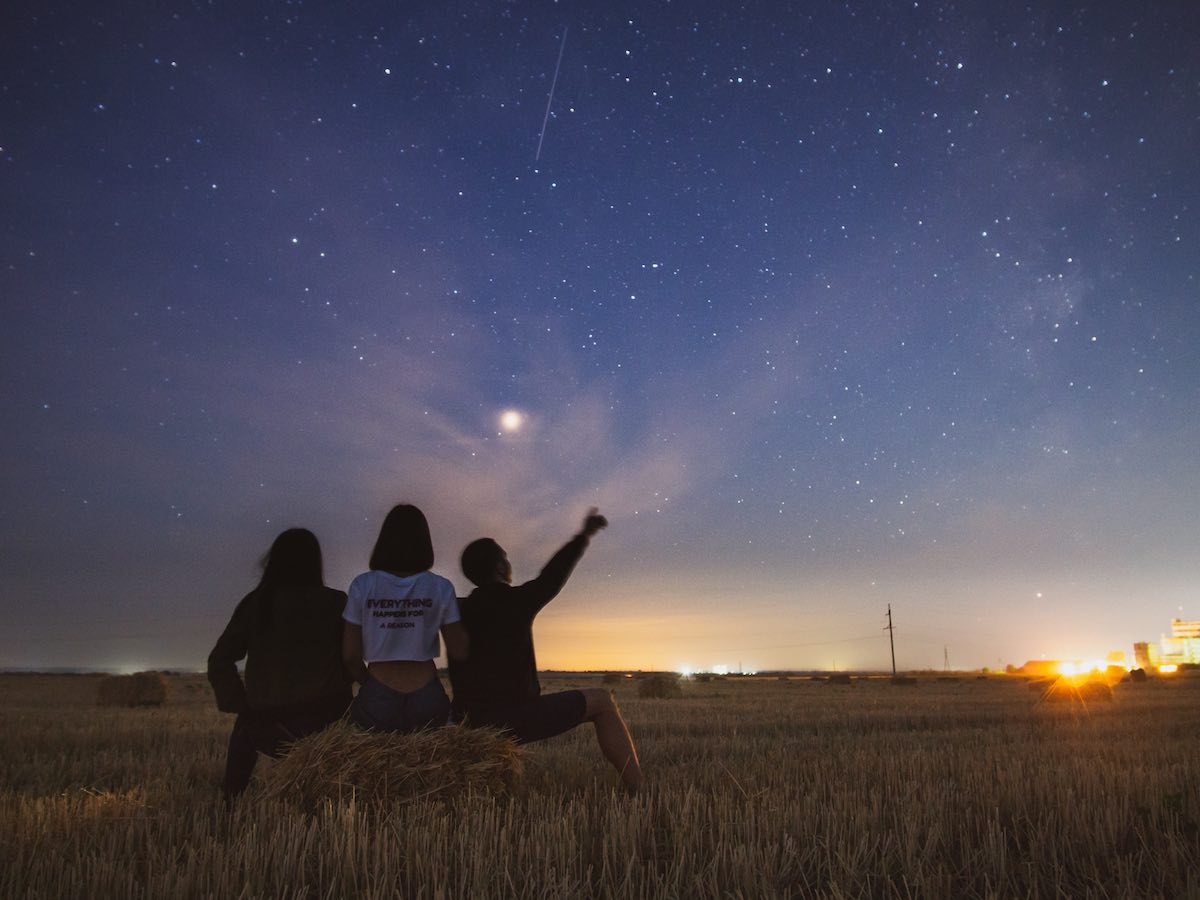 Due to the fast-paced nature of modern life, nothing quite compares to packing up a telescope, traveling to a far-flung destination, and gazing at the stars. The universe houses many wonders and secrets that inspire awe and a sense of mystery, but for the most enthusiastic stargazers, taking a short ride to the outskirts of town fails to satisfy their desire for uninhibited views of neighboring stars and galaxies.
Mapping the stars may be a hobby as old as civilization, but that doesn't mean that stargazing trips have to be rugged and unenjoyable. Some observatories and views of the sky aren't too far from glamorous vacation spots, one-of-a-kind camping grounds, and airports that host private jets. This list of destinations offers a variety of attractions and amenities that can make creative stargazing adventures an unforgettable, high-end experience.
Mauna Kea Observatory, Hawaii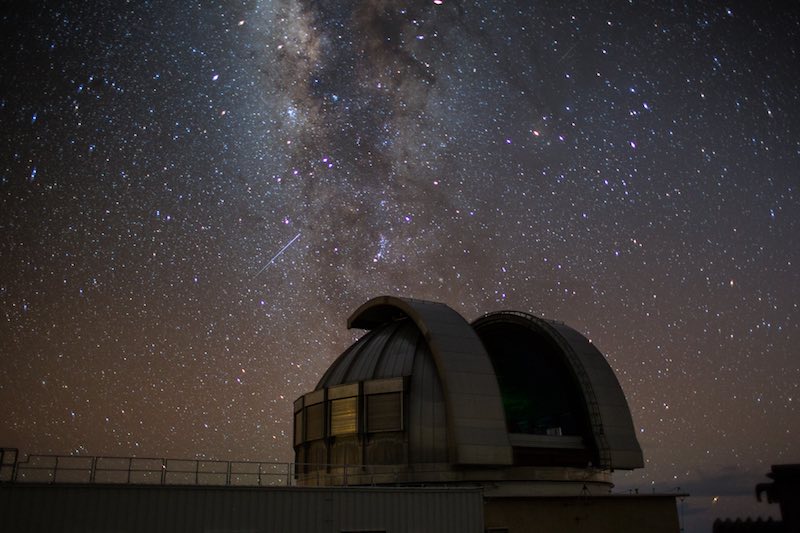 Hawaii's famous Mauna Kea Observatory is a sight to behold. To start, it rests atop a dormant volcano that is also the state's highest mountain peak. The sunset views from the volcano's apex (14,000 feet above sea level) are among the most glorious in the world, and the volcanic terrain makes this location a fun, exhilarating challenge for advanced hikers to explore.
After putting on your high-end hiking gear and wandering around the observation site, visitors can receive tours of the facilities and scope out the visitor center, which sits about 9,200 feet above sea level. A visit to Mauna Kea, which is sacred to native Hawaiians, can feel like a spiritual experience, like reaching into the cosmos. In addition, the volcano's proximity to the 5-star Mauna Kea Beach Hotel and Hilo and Kona International Airports means that jetsetters can stargaze here with ease and style.
Atacama Desert, Chile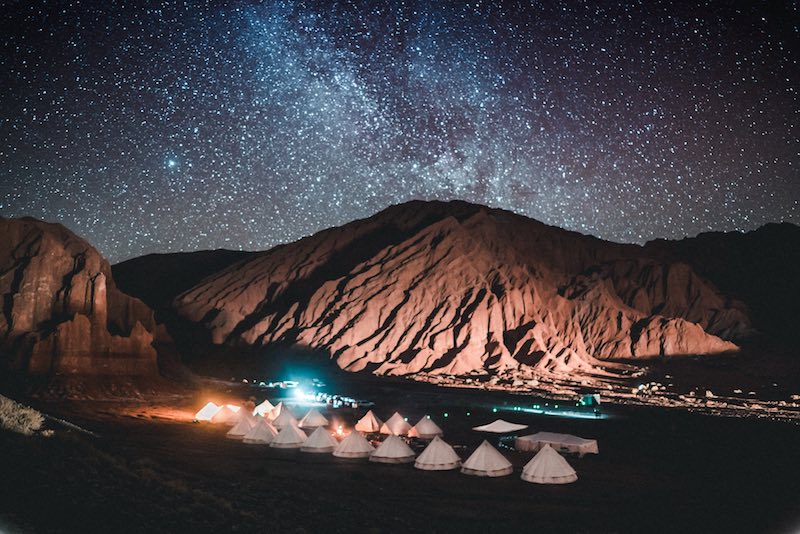 The Atacama Desert might be one of the driest locations on Earth, but it's these barren conditions that make it a suitable location for observing the night sky, with minimal light pollution and clear weather year-round. Here, travelers can visit the famed ALMA Observatory and its powerful radio telescope while observing some of the most spectacular desert terrain in the world.
The crisp, cloudless skies open up dramatically in the evenings, unveiling a resplendent blanket of stars, and some hotel sites, like Elqui Domos, situated between the Andes Mountains and the Atacama Desert, offer outdoorsy dome-shaped cabins that open up into magnificent skylights—an amateur astronomer's dream retreat. All of these locations are close to Santiago, the nation's capital, where jetsetters can enjoy regional cuisine, 5-star hotels like Singular Lastarria, and the vibrant nightlife.
Griffith Observatory, Los Angeles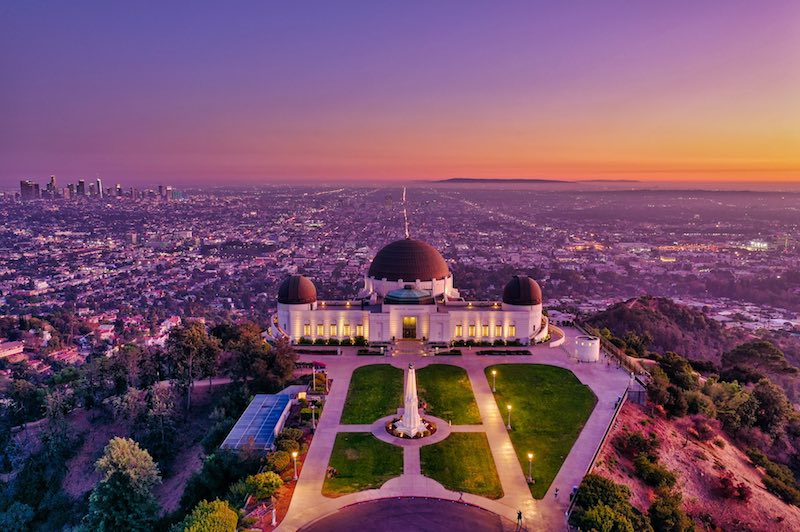 One of the busiest—and most glamorous—cities in the U.S., Los Angeles is a wonderful location to stargaze for one primary reason: the Griffith Observatory. Situated downtown, this observatory, which has been featured in famous films like Transformers and La La Land, is unmatched in its tour offerings, educational activities, and exhibitions. The grounds have tons of smaller telescopes where visitors can perform their own observations, and the planetarium's regular showings are a must-see.
Although the facilities have been closed down due to the pandemic, a late summer reopening is likely, so this stargazer's paradise should be on any amateur astronomer's vacation list. A quick private jet flight into LAX can make a stop to this family-friendly site a reality, and all the high-end hotels (such as the lavish, 5-star Hotel Belair), night life, and amenities of L.A. await you after your visit.
National Observatory, Athens, Greece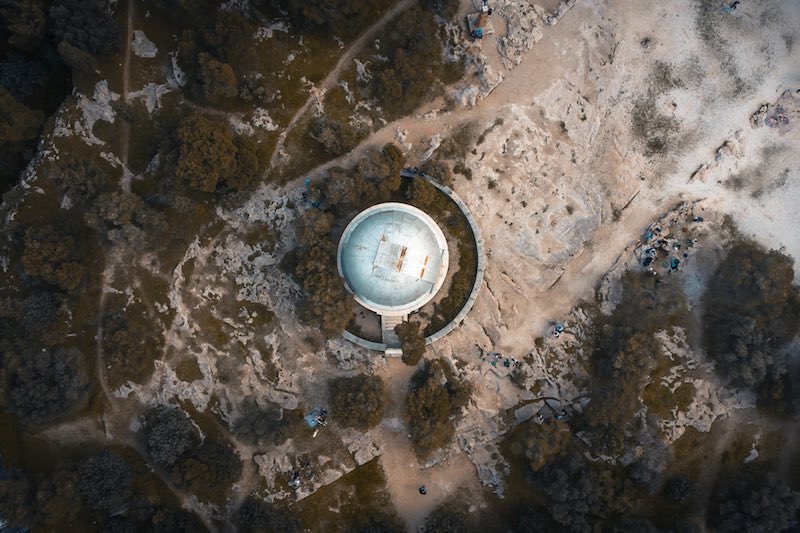 Athens is a city rich with history, where ancient structures blend seamlessly with new surroundings. For example, the National Observatory of Athens was built in 1842, but it's also a cutting-edge research facility that makes innovative astronomical discoveries on the regular. Open to the public for day and night tours, the National Observatory overlooks the rolling hills of this storied city, making it a perfect destination for sightseeing on Earth as well as the cosmos.
The building rests atop Nymphs' Hill in Thissio, and the Acropolis of Athens, a legendary citadel from ancient times, isn't too far away. The year-long warm weather and friendly locals make Greece's capital city an ideal summer getaway. Plus, the city's amazing food (like the vegetarian-friendly, Michelin-star restaurant Hytra), hospitality, and conveniently located Athens International Airport are also out of this world luxurious.
Aoraki Mackenzie International Dark Sky Reserve, New Zealand
The untapped wilderness of New Zealand is breathtaking and surreal, appearing in numerous Hollywood films and on many jet-setters' bucket-lists. The Aoraki Mackenzie International Dark Sky Reserve on the country's southern island offers awe-inspiring views of the night sky—in fact, its minimal light pollution makes it one of the darkest regions in the world, allowing for straightforward views of the Milky Way and nearby galaxies.
Mt. John Observatory in particular hosts unforgettable stargazing tours for visitors, and exploring the surrounding landscape, including Mount Cook, Lake Pukaki, and Tasman Glacier, is both mountainous and majestic, a once-in-a-lifetime experience. If you don't feel like camping, the neighboring town of Christchurch has a variety of charming bed and breakfast-style hotels, like Dyers House, where guests can relax and unwind after long nights of stargazing.