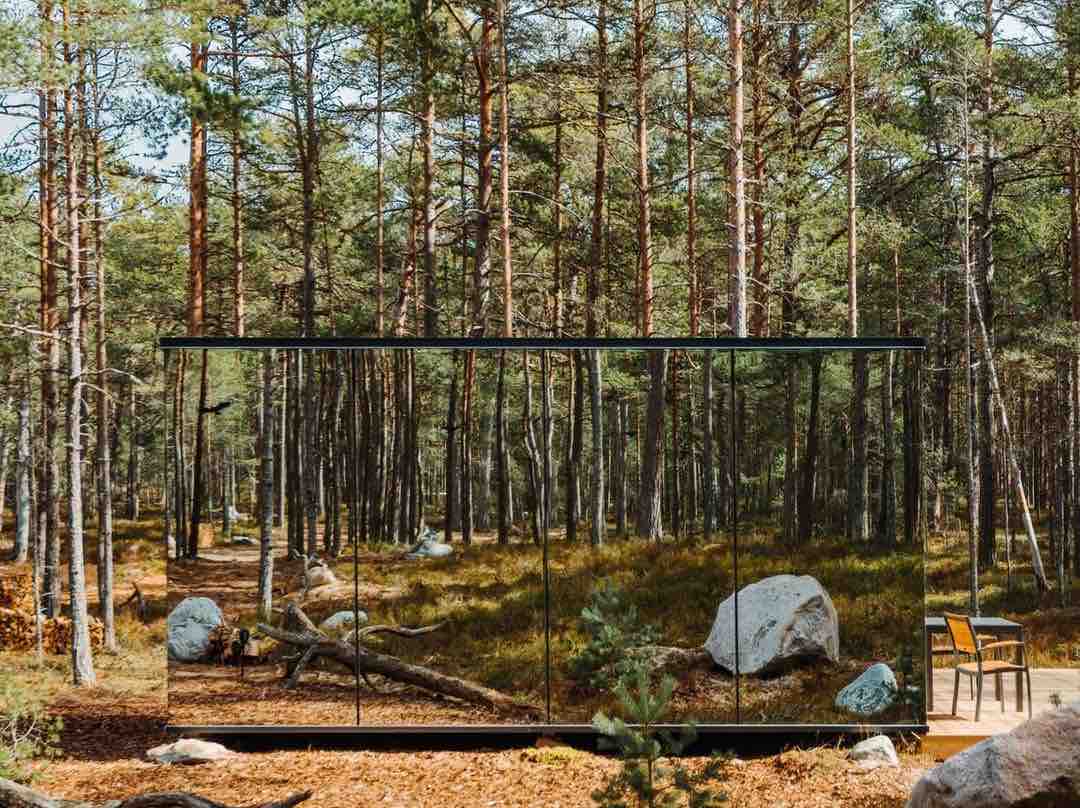 Modern "glamping" resorts are continuing to impress the hospitality industry with next-level designs. Adventurous travelers are getting a true taste of nature with some of the creative glamping concepts popping up around the world. Whether it's sleeping in a treehouse or a clear glass dome, certain accommodations help make all the difference in a traveler's overall experience.
One such never-before-seen design in the world of glamping are these "invisible" cabins located in Tennessee. The Bolt Farm Treehouse resort company created only 5 of these disappearing accommodations, and although these rooms don't actually disappear, they do appear invisible thanks to the cabin walls being built with one-sided mirrored glass. From the outside, you only see the reflection of the trees, sky and stars. From the inside, that's all you see as well, making the guest feel as though they are truly surrounded by nature.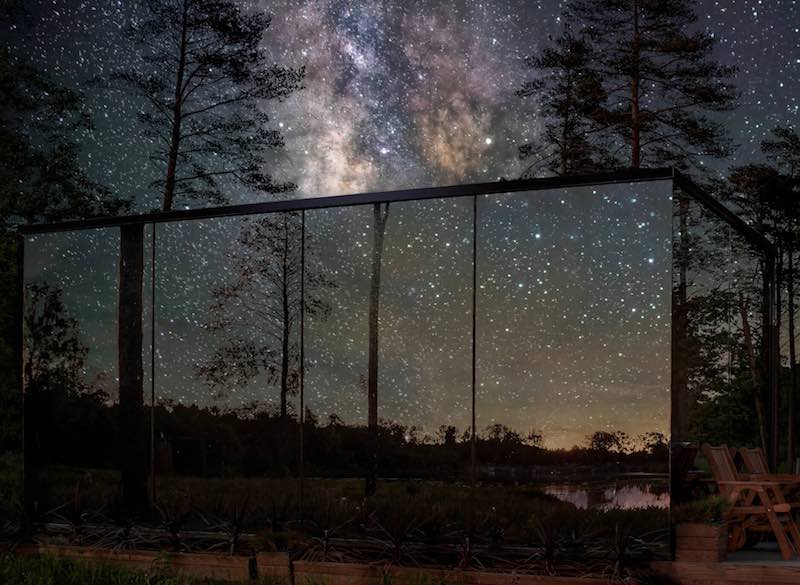 The design of this property is remarkable; it achieves both privacy and deep connection to some of the most pure, untouched parts of Tennessee. Each of the invisible cabins are placed over 50 feet apart from one another and all are facing different directions, with a large private patio that fulfills the manufacturer's goal to combine solidarity with luxury. Because of the glass walls and open space there is almost no distinction between the room and the outdoors, prompting guests to be "one with" their surroundings.
Tori Bolt, Co-Founder of Bolt Farm Treehouse, had this exact goal in mind. Bolt comments on the aim of this experience: "Nature has this magical way of melting away stress, so it's worth the hard work of anchoring these mirrored structures atop giant rock faces and next to waterfalls. The visually stunning architecture blends perfectly with nature, providing a fully immersive experience like no other." Traveling has now taken a step beyond superficial luxuries as these designs induce a deeper connection with nature and oneself.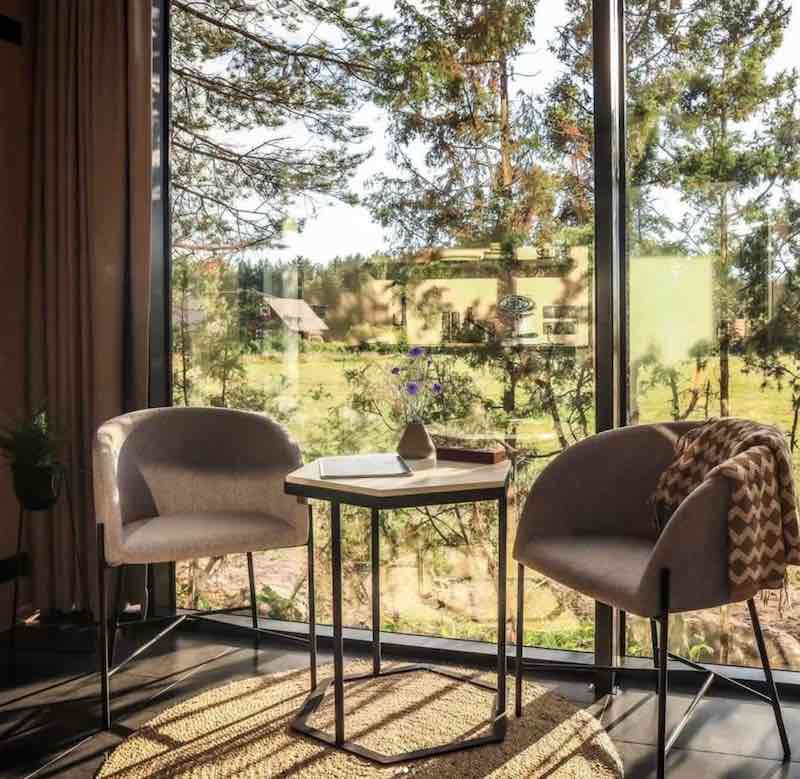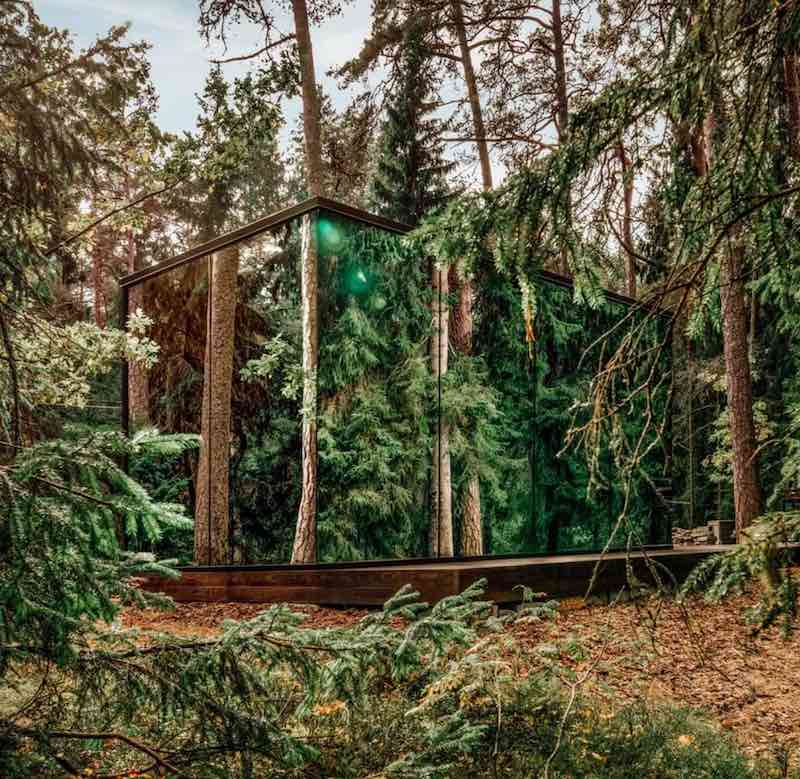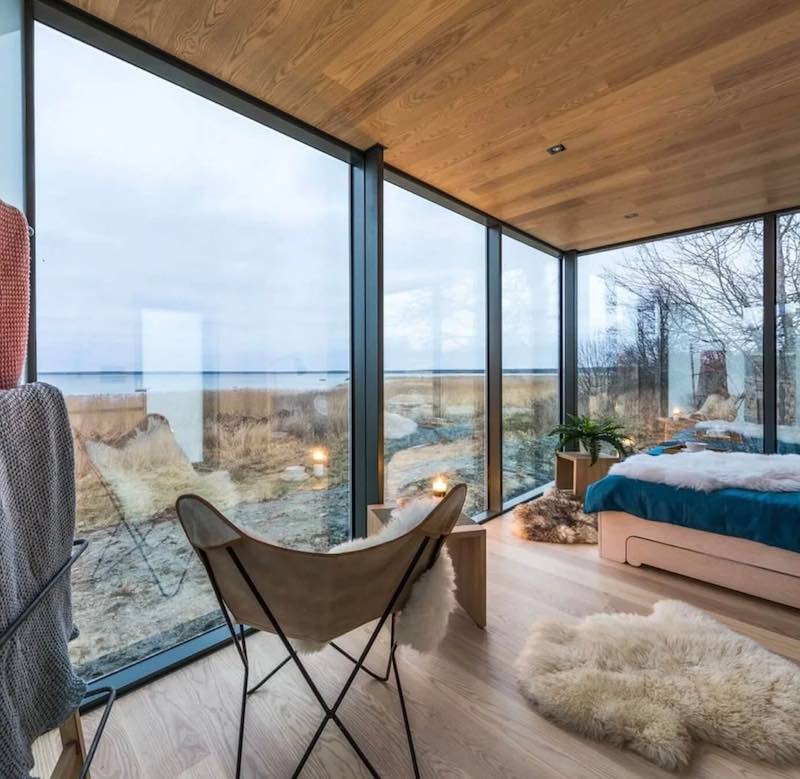 Due to the limited availability and high prices, accommodations such as these are not for the common traveler. Each room sleeps only 2 people and is meant for luxurious romantic getaways or adventurous couple-bonding. And while these cabins aren't suitable for children, guests will be youthfully rejuvenated with all of the various outdoor activities available. Hiking to waterfalls, fishing in the Tennessee River, paragliding over the views, or horseback riding, the 54-acre mountain top property backs up to 5,000 acres of pristine nature providing a plethora of things to do.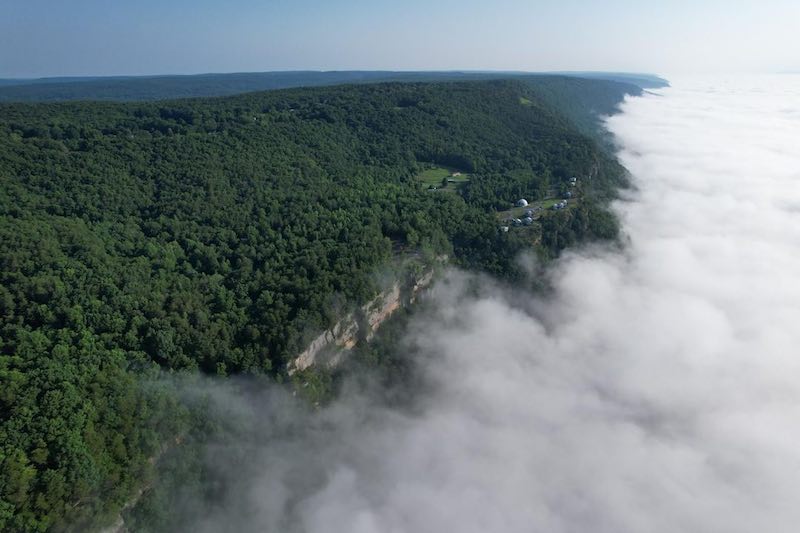 However, don't be too intimidated if the active lifestyle isn't your goal, as the awesome cabin characteristics also allow its visitors to melt with relaxation. Private hot tubs and balconies, outdoor pizza ovens, high-speed internet, and complimentary soft robes create the perfect sanctuary right at your doorstep. It's a wonderful way to elevate inspiration and promote rejuvenation through quality amenities and contemporary design.