Magnificence in Montana
If you've ever seen the movie A River Runs Through It, you've already gotten a glimpse of the spectacular untamed wilderness along Montana's legendary Blackfoot River. But nothing can compare to experiencing it in person, which is exactly what you can do at The Resort at Paws Up in Greenough, Montana.
This luxury wilderness resort spans over 37,000 pristine acres and includes more than 100 miles of trails for hiking, mountain biking, horseback riding and ATVing. Other outdoor adventures you can enjoy include fly-fishing, cattle driving, rappelling, whitewater rafting, bird and wildlife watching and sporting clays shooting. And should you decide to visit this incredible ranch in the winter, you'll have plenty of other activities to choose from, including snowshoeing, cross-country skiing, snowmobiling, dog sledding and more.
Despite its remote setting, the resort is surprisingly each to reach–it's located just 35 miles from Missoula International Airport where a number of airlines offer direct daily service. When I arrived in Montana with my partner, a driver from Paws Up met us right outside baggage claim and whisked us away in a Lexus SUV. Our brief drive through the Montana countryside was beautiful, sure, but we hadn't seen anything yet.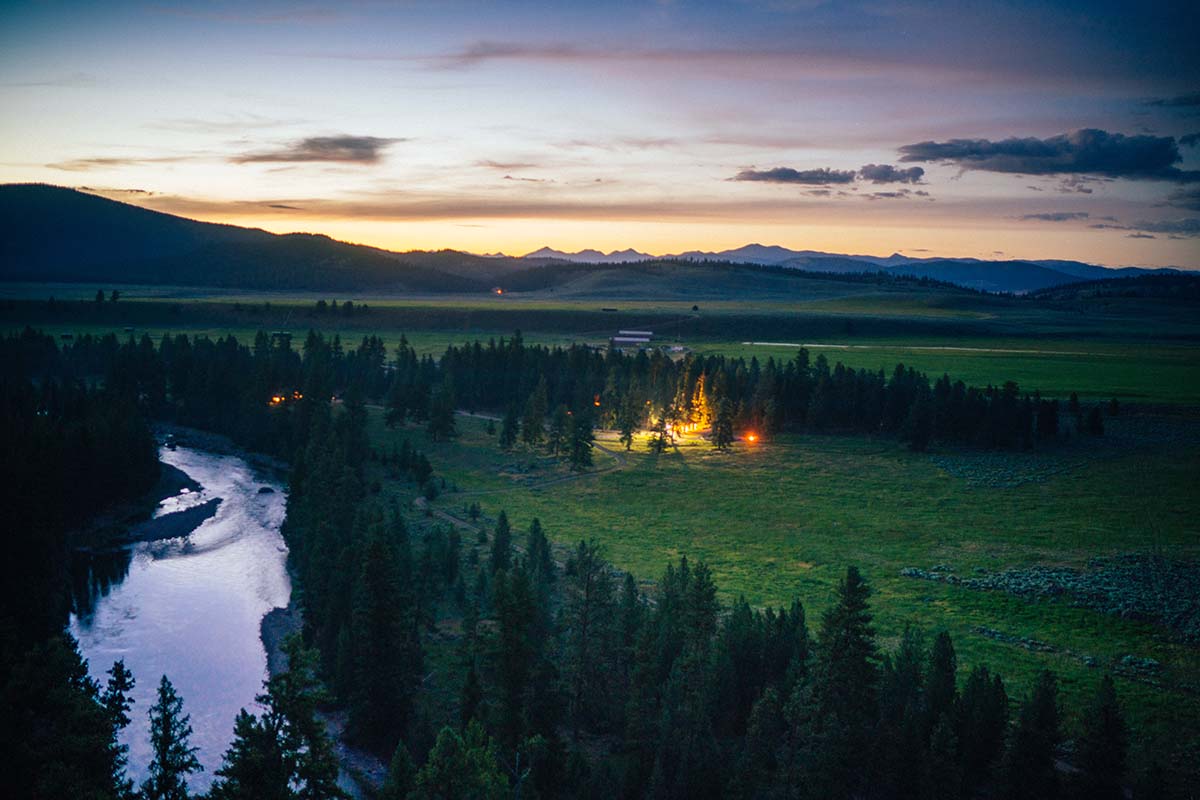 When we arrived at the resort, the front desk staff immediately got us set up with their app. It was the tool we'd use in the coming days to request transportation to and from various locations within this vast resort. Using the app was very convenient, and the staff was incredibly efficient. The sights alone made the van rides worth it, and staff offered helpful insights and information on the landmarks we passed.
Staying in this breathtaking wilderness setting doesn't mean you have to rough it. We settled into our glamping tent, where our bags were waiting for us. For the uninitiated, "glamping" combines "glamorous" and "camping." The result is a luxurious outdoor experience featuring welcome amenities such as an en suite bathroom, king-size feather bed, Western-chic furniture and a private deck. Oh, and there's also a camping butler on hand to attend to your needs–definitely a nice touch.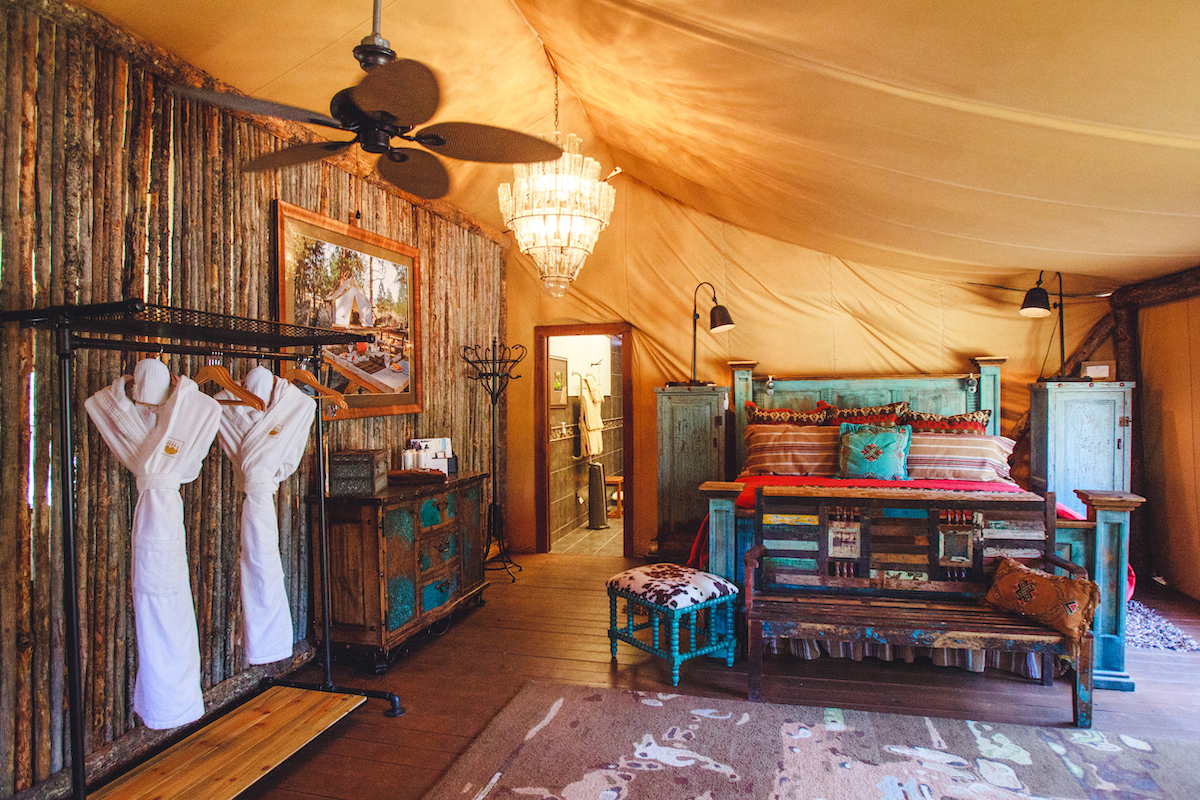 My partner and I were looking for the chance to escape everyday life and reconnect, and this was the perfect opportunity. The tents were luxurious, and the gorgeous rural views unmatched. We had privacy and seclusion that ensured we would enjoy our time together. This was an incredibly rare chance to be one with nature.
Glamping tents are just one option for accommodations at The Resort at Paws Up. The resort also offers luxury homes, including Wilderness Estates that can sleep up to eight guests as well one-, two- and three-bedroom homes. All homes are beautifully appointed with comfortable beds, down duvet comforters and pillows, a fully-equipped kitchen, outdoor hot tub and laundry room.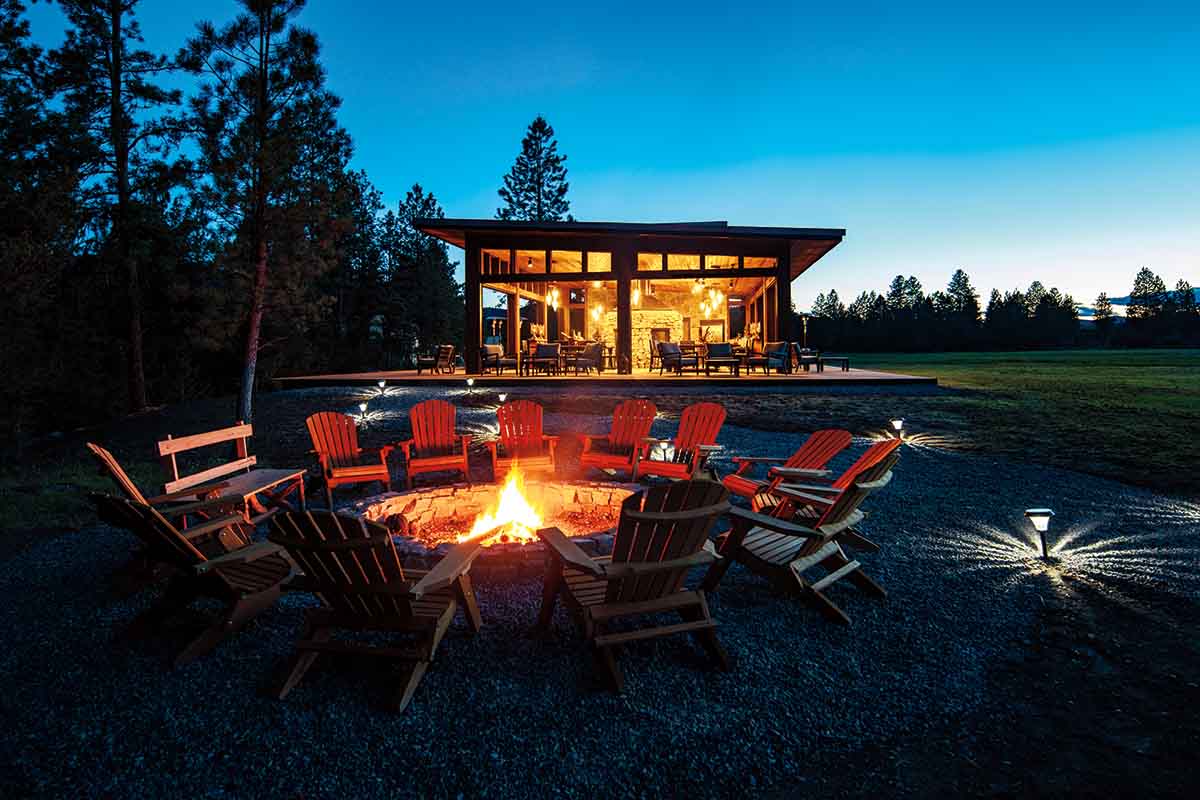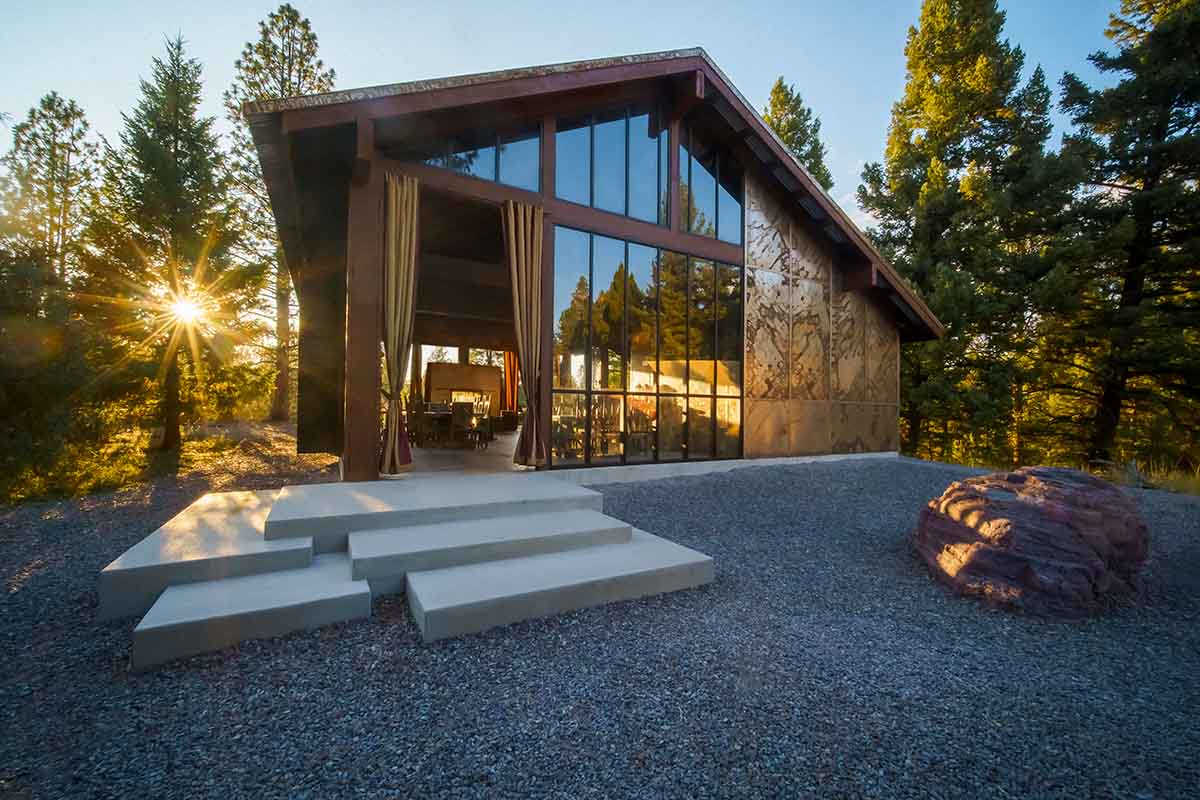 Once we settled into our gorgeous tent perched right above the Blackfoot River, we did some exploring. We spent one morning on a guided off-trail horseback ride, which gave us the opportunity to get close to deer and elk. We were also lucky enough to see majestic bald eagles feeding their babies. It felt like our own private magical forest.
After horseback riding, we enjoyed fly fishing, hiking, clay shooting, river-rafting, and mountain biking. My personal favorite activity, e-biking, was also available. We took Trek e-bikes out every morning, and every day we took a different path. There are over 20 miles of bike trails to choose from. Every site was breathtaking, every animal sighting awe-inspiring.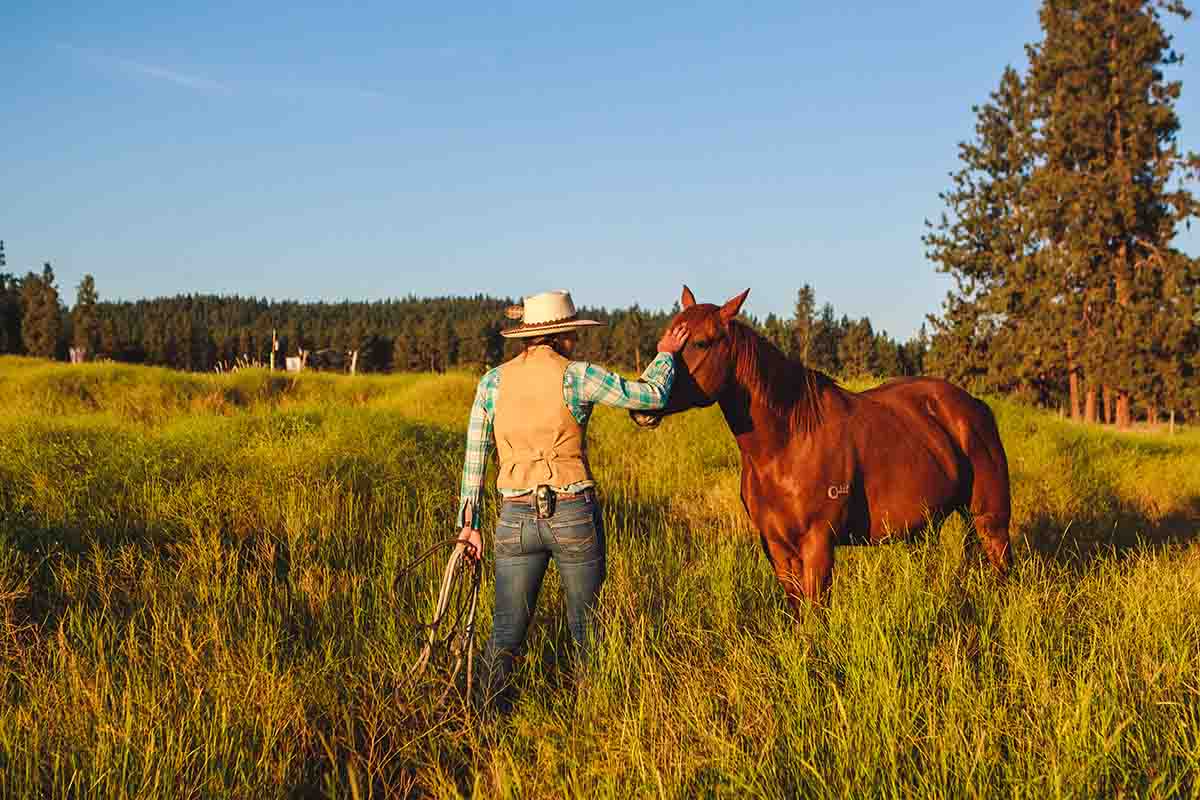 Since the Blackfoot river is one of the best fly-fishing rivers in the world, we also tried fly-fishing with the help of a resort fly-fishing guide. Naturally, my partner soon caught several rainbow trout.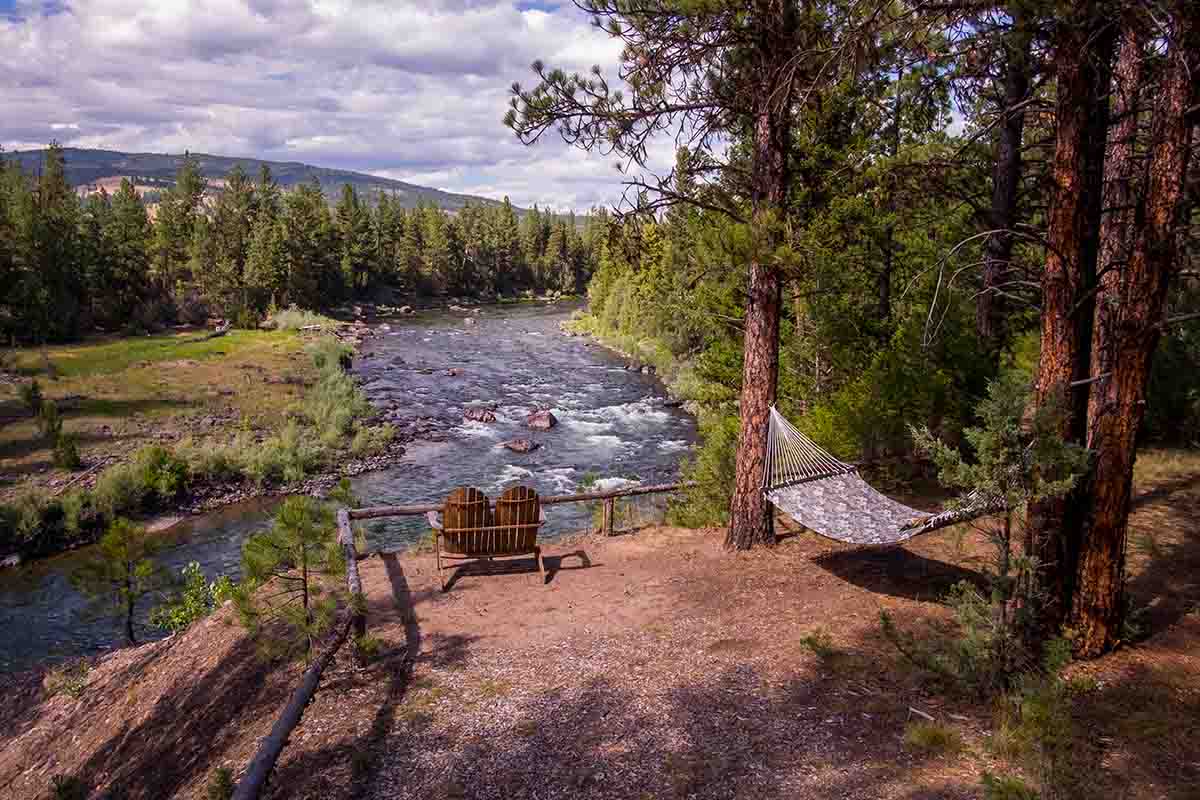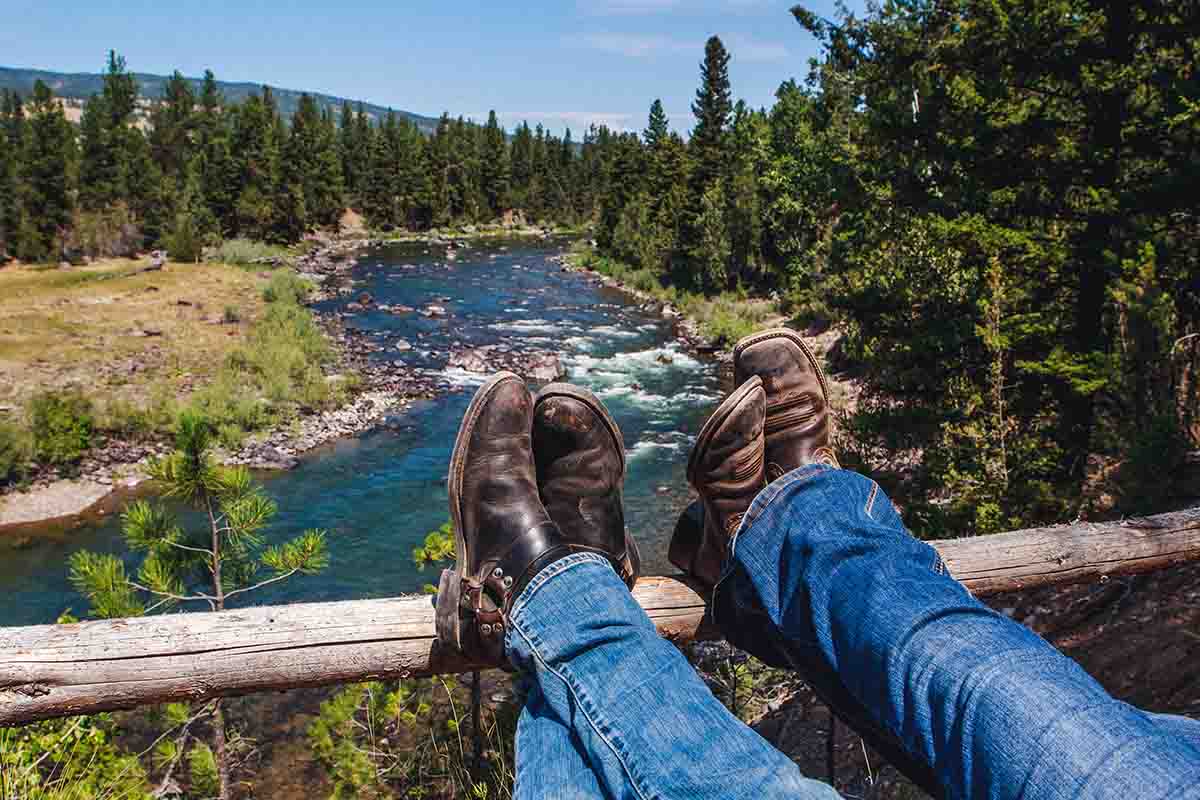 The next day, we went to Paws Up's Old West .22 Montana Shooting Range. Our guides were incredibly talented and helpful. Paws Up's sporting clays installation features a scenic 10-station course that throws a diversity of aerial target presentations. The shooting range was perched on a hill overlooking most of the breathtaking resort. After shooting, we went on a hike. Since Paws Up has over 100 miles of hiking trails, we walked for hours through forests, meadows, and mountains without seeing another guest.
Next, we spent a few hours at Spa Town at Paws Up. We indulged in a couple's massage in one the spa tents, and then we both enjoyed facials. Overall, it was one of the best spa treatments I've ever had. Moreover, the spa tents overlook the property's endless landscape, adding to the ethereal feeling of it all.
The first restaurant we visited was Paws Up's excellent fine dining restaurant Pomp, which is led by Senior Executive Chef Sunny Jin, a veteran of The French Laundry and El Bulli, who works his culinary magic using local ingredients. The next night, we went for something more casual and ate at The Chuckwagon, which offers a laid-back dining experience with live music, covered wagon rides and bonfires. Their massive tomahawk steaks were my favorite.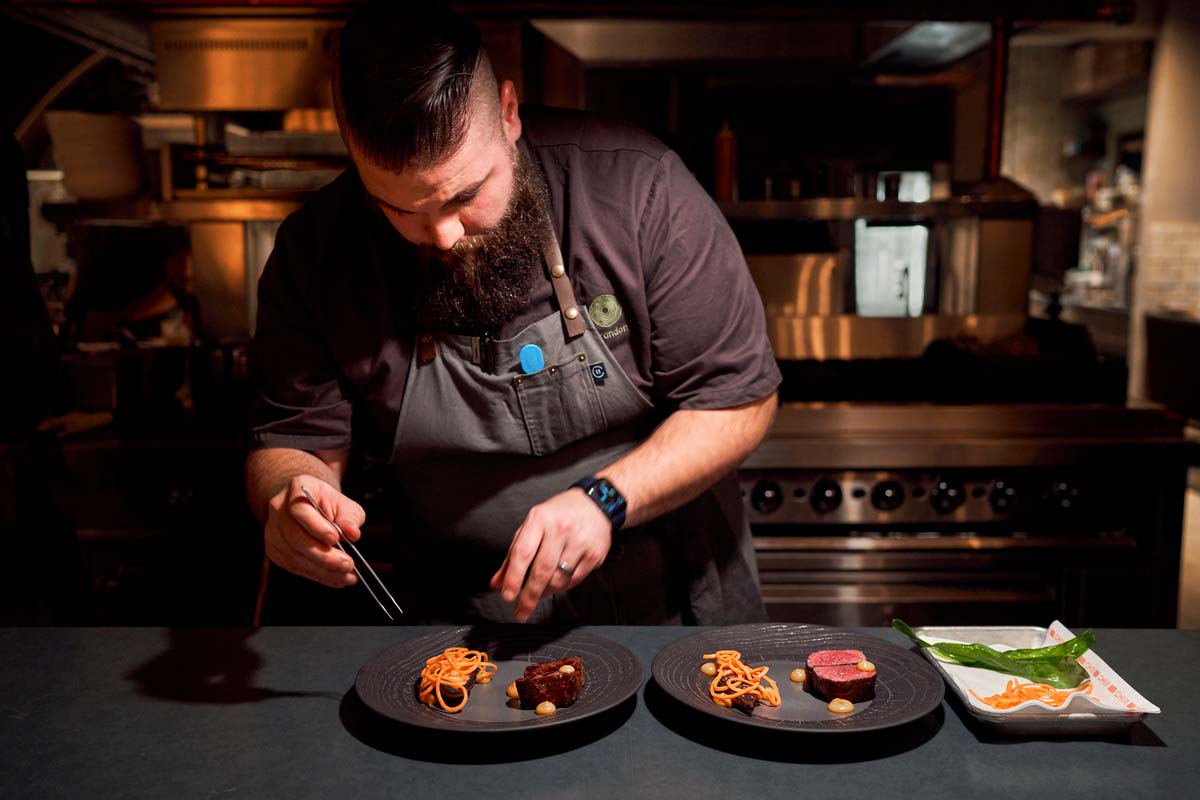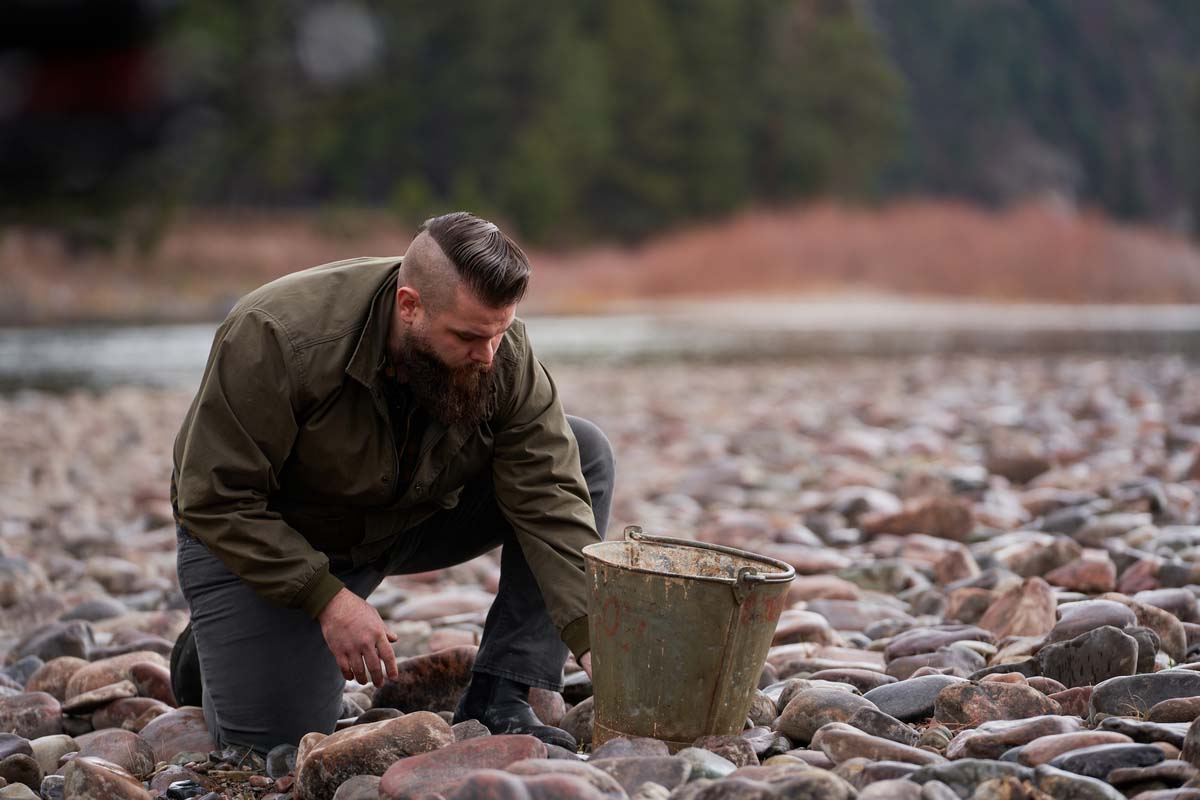 Due to the fantastic food at Paws Up, it's hard to pick a favorite, but another standout restaurant is the Social Haus at the green o, which is a sophisticated woodland adults-only resort hideaway located within a mile of Paws Up and by the owners of Paws Up. Executive Chef Brandon Cunningham's nine-course menu tasting dinner took our breath away. The food was amazing, and it was mesmerizing to watch Chef Brandon in action.
If you're looking for a luxurious and unforgettable location to take a break from the world, Paws Up Resort is the perfect choice. Whether you're seeking a family vacation, or, like myself, a romantic getaway, this is the place to immerse yourself in the serenity of Montana's magnificent wilderness.