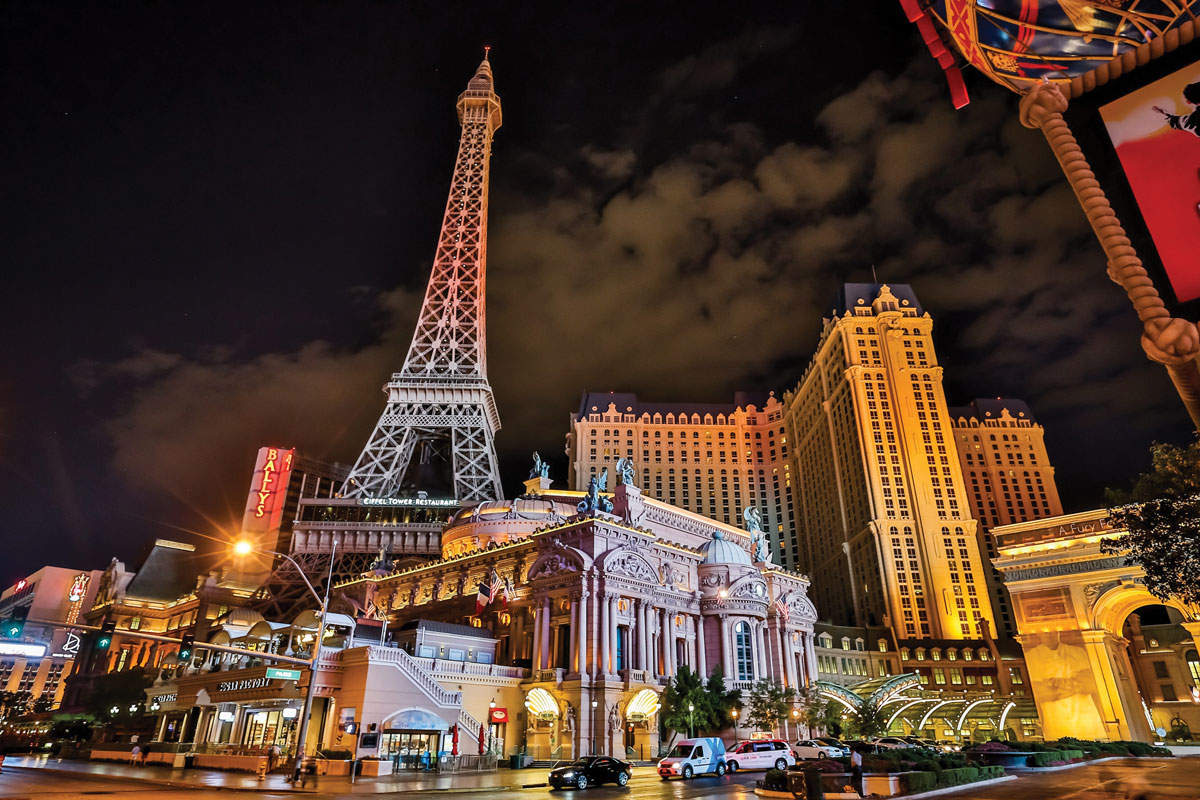 Last year, a record 42.9 million people visited Las Vegas. To most of them, the fabled city offered an unparalleled escape from their daily lives, a chance to let loose and enjoy some of the finest accommodations, dining, and entertainment known to man. But to a select few, this special place is even more special. I am talking about the few hundred-or-so ultra-VIP high rollers who frequent the city each year. To these select few elites who come for the highest-stakes gaming, the entire city is their oyster, with no lavish amenity or (legal) thrill off limits. When money is no object, Vegas becomes an even more extravagant paradise. This is how the highest of high rollers experience The Entertainment Capital of the World.

Rob Gorodetsky is the definition of a true Las Vegas high roller. Renowned as the most successful sports bettor in the world, the man known in elite circles as "Big Rob" wagers nearly a half a million on games (mostly baseball) every single day, and various HNWIs and celebrities turn to him for his betting advice. His current residence? One of the over-the-top suites at Aria. Few people have experienced Vegas how Big Rob lives Vegas every day, so I figured he would be the perfect guide to learning more about the adrenaline-fueled high roller lifestyle.
Casino Hosts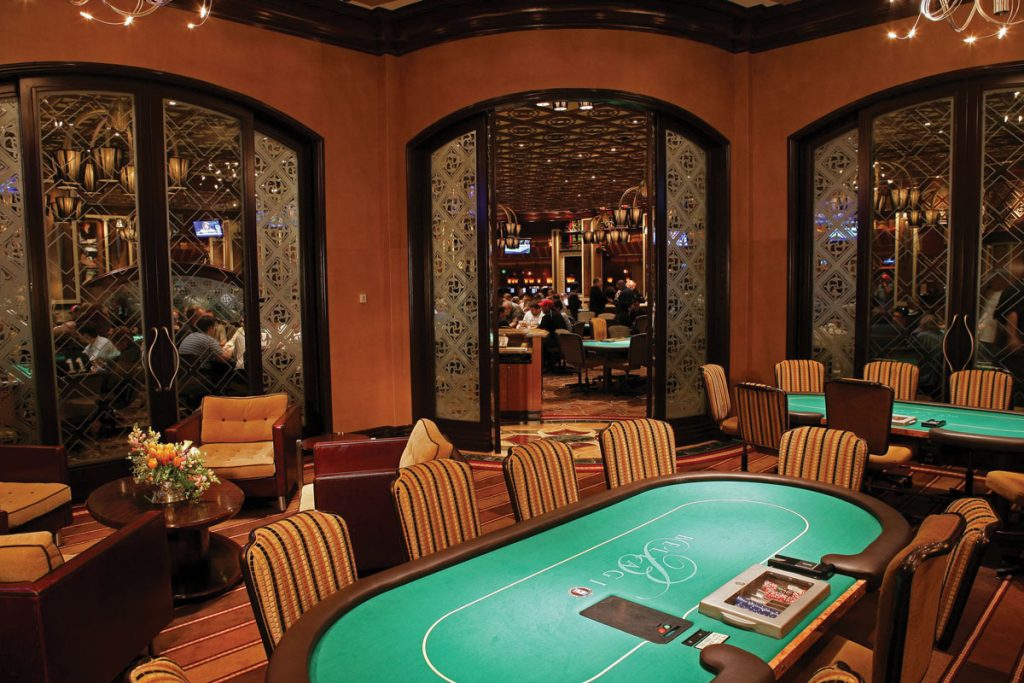 As Big Rob tells me, when you are a high roller, your Vegas experience is largely brokered by one person, your devoted casino host. This person's sole responsibility is to ensure that visiting big shots have the best possible experience…and thus spend the most possible money at their casino. "Good hosts are invaluable," Rob says. Real whales like him have hosts from all the major casinos competing for the right to manage their itineraries, and these hosts go to great lengths to ensure their stays are as epic as humanly possible. "Good hosts will do anything for their high rollers," one premier casino host tells me. "Comped meals, shows, nightlife and spa experiences…you name it." But as with a luxury concierge, it's really all about the relationship. "I want a host that doesn't make me feel like they are just milking me," Rob says. "Major bettors value an honest rapport with their casino host."
Transportation and Accommodations
Unless you're like Rob and live in Vegas year-round, the high roller experience begins when they touch down. If you are flying private into Las Vegas, then odds are you are landing at either Atlantic Aviation or Signature Flight Support. Both FBOs offer plush amenities and consistently reliable service. "They know me by name at the FBO," Rob says, "and I love how my car is always waiting for me when I land." Any serious high rollers flying into Vegas are sure to have their casino host dutifully waiting on the tarmac as well, but regardless of whether you are gaming or not, giving your tail number to the concierge at your hotel almost always guarantees a chauffeured car is waiting for you upon arrival.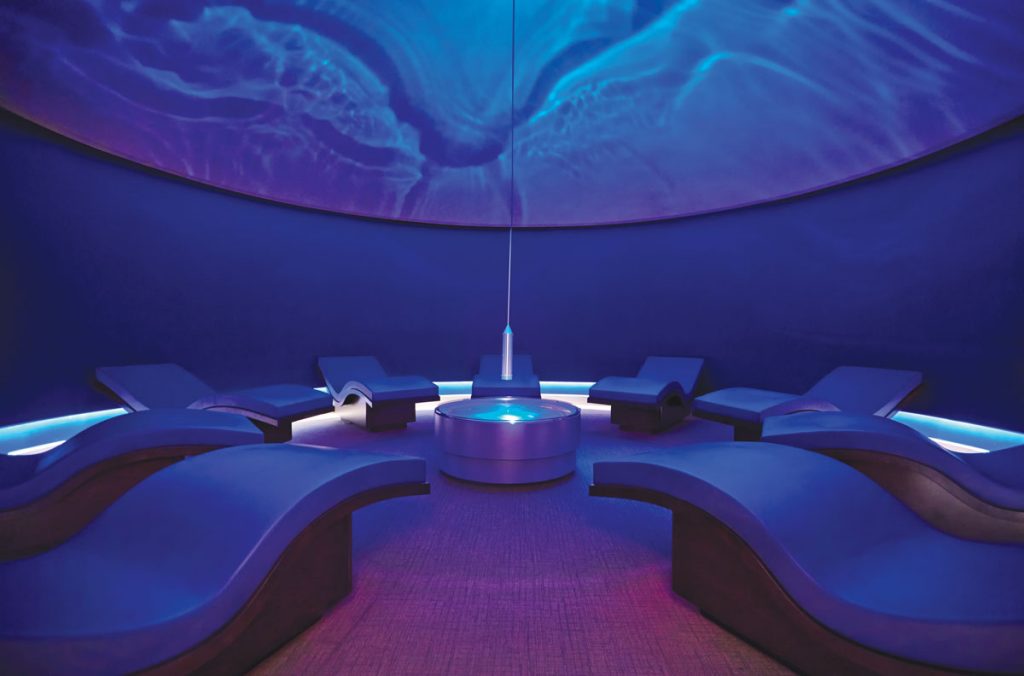 As a high roller in Vegas, the sky is quite literally the limit when it comes to where you wish to hang your hat. "High rollers are almost always sure to have one of the best suites in the casino comped for the duration of their stay," the casino host tells me. No city in the world offers such a collection of lavish and inventive hotel suites this vast and impressive, and there are even some "secret suites" that are only available to high rollers. "We have one suite that we won't even rent to Justin Bieber," the host says, "strictly for high rollers." As someone who literally lives in ridiculous hotel suites, Big Rob is certainly an authority on the subject. "I spent 30 consecutive nights at the Duplex Suite at the Wynn," he says of Jetset's favorite two-story suite with the elevator in it. "I am pretty sure that's the record."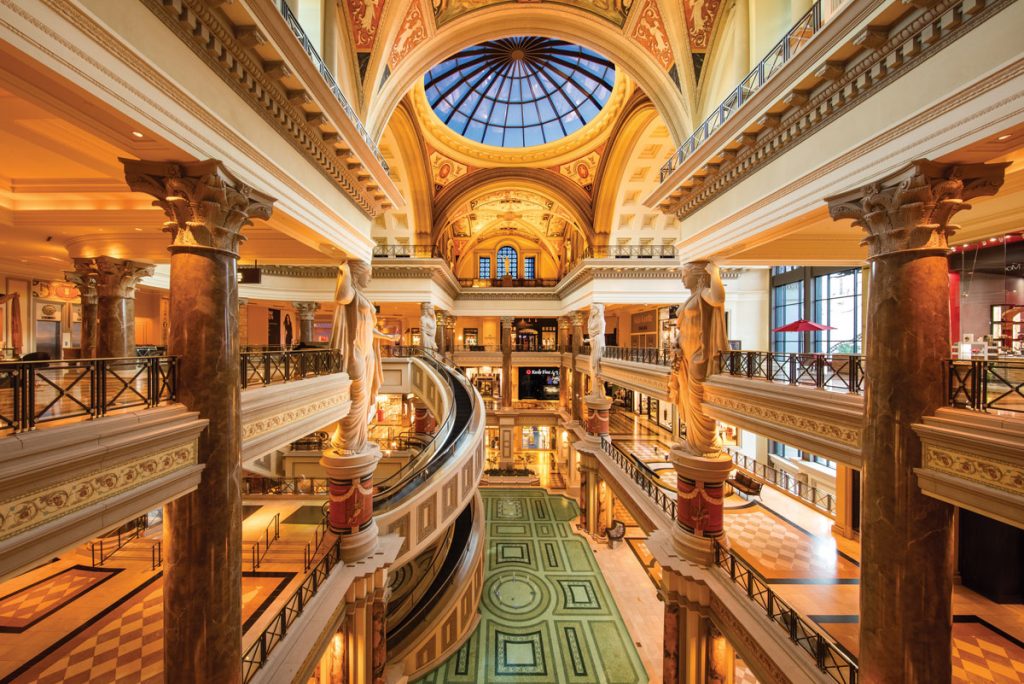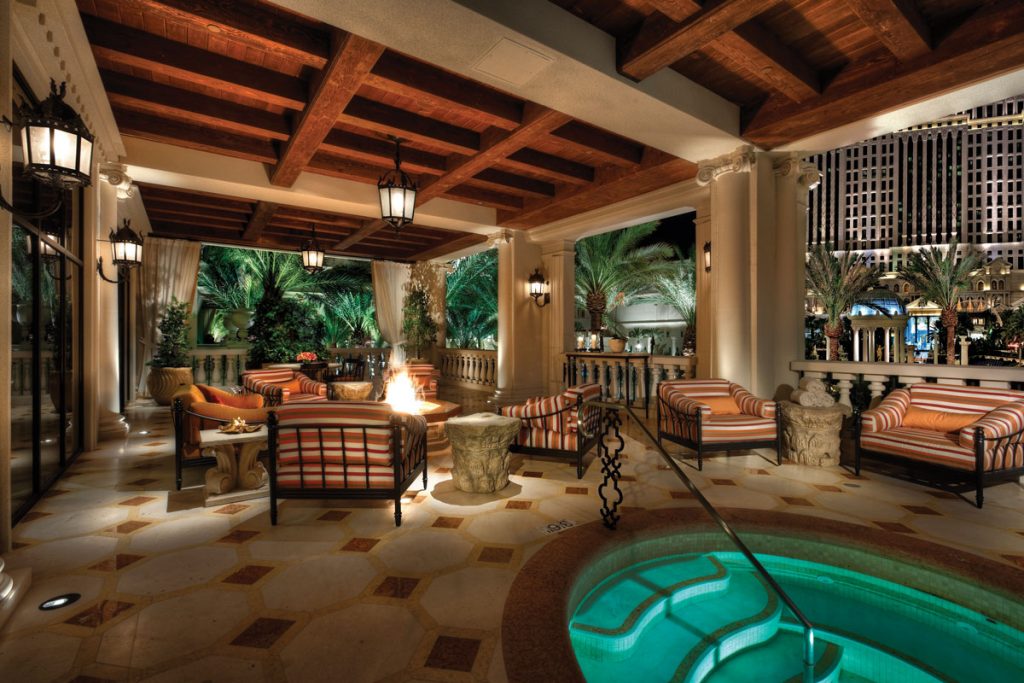 We're also big fans of the collection of luxury suites at the Venetian and Palazzo. Palazzo's Chairman Suite is a 6,367-square foot terraced wonder befitting of a Venetian prince containing its own private pool, spa, sauna, and steam room. (And yes, as with most ultra-premium suites, it has a butler.) Over at Caesars, the 9,500-square-foot Marcus Aurelius Villa is also a work of art, but our personal favorite is the 10,300-square-foot Nobu Villa. The hotel's only rooftop villa, it typically fetches $35,000 a night and offers unparalleled Strip views, fire and water features, its own private Zen garden, and, of course, signature cuisine personally prepared by Nobu chefs on hand.
Gaming, Dining, Shopping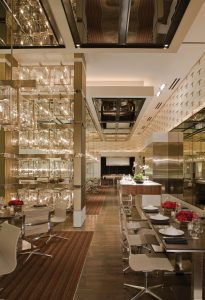 If you've ever stepped foot in one, then you know that high limit rooms are designed to be lavish and accommodating. Some of the best include the Wynn Sky Casino, Bellagio Private Gaming Villa, and Talon Room at Cosmopolitan. The Aria High Limit Lounge where Big Rob can often be found is an elegant escape from the casino floor. And the casinos go absolutely out of their way to make sure that their high rollers are in complete comfort when visiting these opulent private rooms. That means catering food from any of the hotel's elite restaurants, providing massage and spa amenities, and other at-table requests.
Whenever they're not gaming, casino hosts help ensure that their high rollers are having the best possible time. Vegas has some of the best restaurants in the world, and high rollers get reservations and comps at all the best restaurants within the casino they're playing at. Beyond that, restaurants tend to roll out the red carpet for visiting high rollers. "Off-menu items, rare bottles of wine, special accommodations, you name it," Rob says. The indulgent MR CHOW at Caesars is one place notorious for going out of their way with splurging VIPs. That means setting them up in private dining room, whipping up vintage creations from the restaurant's first location in London, and unearthing the rarest bottles of wine and spirits.
"Off-menu items, rare bottles of wine, special accommodations, you name it,"
From the in-hotel high-end selections like the Venetian's Grand Canal Shoppes and Caesars' Forum Shops to luxury malls on the Strip like The Shops at Crystals, Las Vegas also boasts some of the best shopping in the world. But if you are a high roller, odds are you are not taking the time to do your own shopping while in town. Therefore your casino host will arrange a private shopper well versed in your sizes and proclivities to assemble a variety of luxury options while you relax or game. "They know I love the Louis Vuitton/Supreme stuff," Big Rob says about the sold-out, red-hot collaboration featured here, "so they will go find pieces for me and text me pictures and prices." For guys like Rob who don't have the time to scour the strip for rare high-end threads, a personal shopper is a must.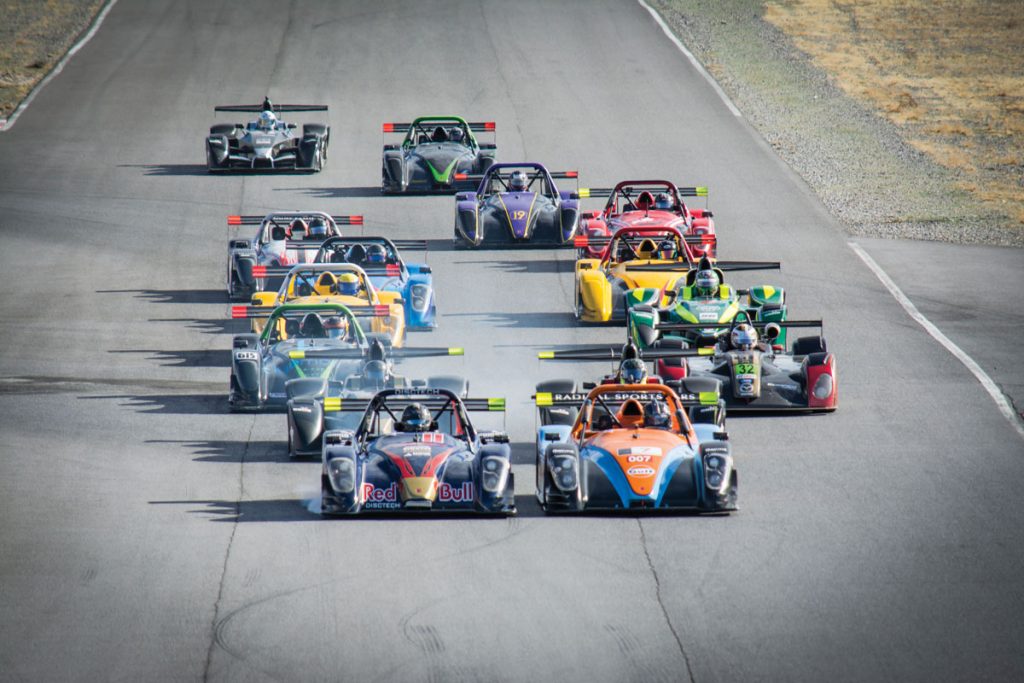 Entertainment
Vegas also offers the highest quality entertainment and nightlife in the world, so when it comes to having fun, there is a seemingly unlimited array of options available. "I'll get fantastic seats comped to boxing matches, concerts, events, anything I want," says Rob who attended both the Mayweather/McGregor and Canelo/Triple G fights. For entertainment off the Strip, the possibilities are numerous as well. Say a high roller wants a last-minute tee time at the wonderful Wolf Creek Golf Club in Mesquite? All they need to do is contact their host. Or if they need to teak a break from gaming in favor of a different sort of adrenaline rush, Spring Mountain Motorsports Ranch allows you the thrilling opportunity to race exotic cars in an upscale, country club style setting, while the very-VIP "Heli and Horsepower Experience" from Sundance Helicopters involves getting picked up in a limo and taking a helicopter tour of the Grand Canyon before racing exotics to Lake Mead and back.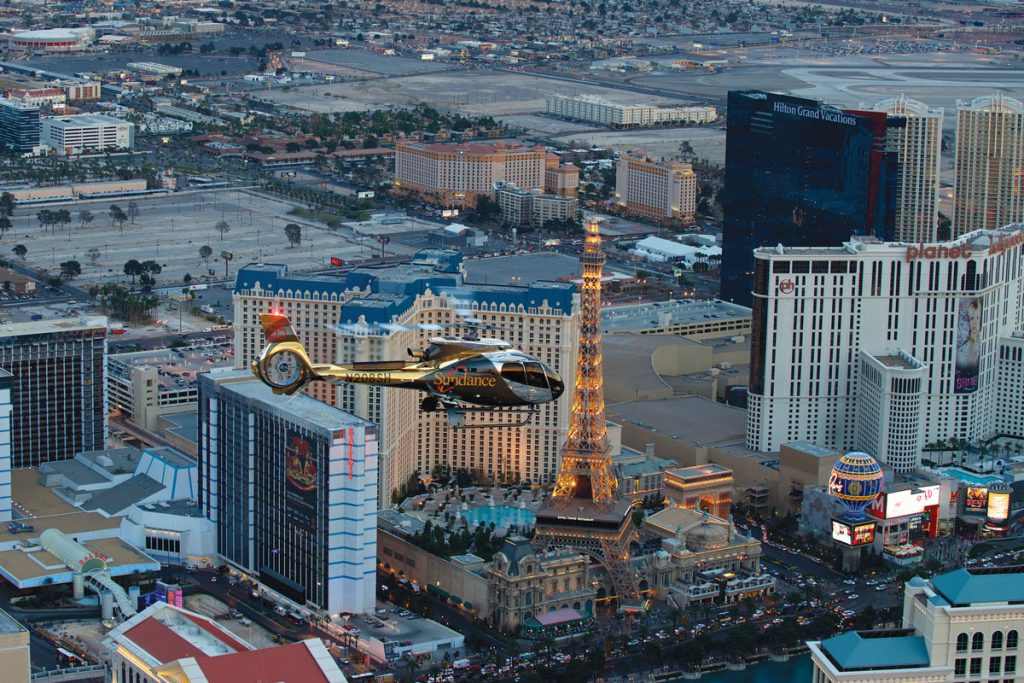 As for nightlife, casinos want to make sure that their high rollers are having a great time at their premium clubs. Andrew Pacheco is one of the premier VIP hosts for Wynn Nightlife (XS, Intrigue, Encore Beach Club), and was recently named one of Las Vegas' "Power 35" top VIP hosts. He tells me that comfort and effort are essential when dealing with high rollers at the Wynn's nightclubs. "We do everything we can to make sure that our VIPs have the best possible experience," he says. "We want to ensure that their every desire is attended to." These things range from placing them right in the DJ booth alongside red-hot acts like Diplo and The Chainsmokers, and special treatments like arranging grand entrances and carrying them in on Roman chariots. "If it's legal, then odds are we can make it happen for our VIPs," Pacheco says.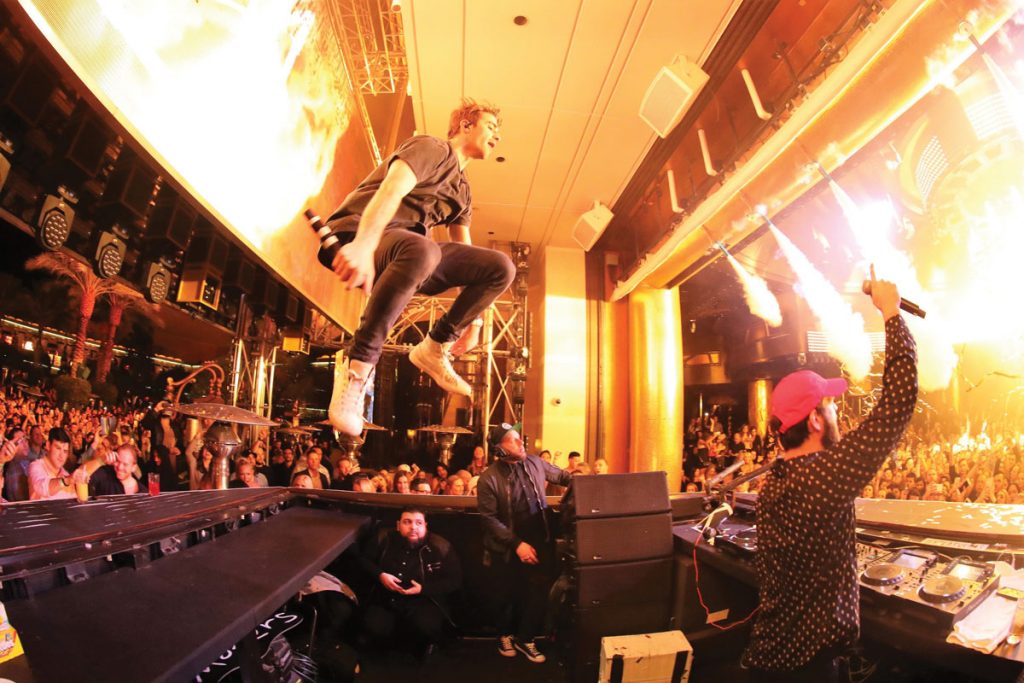 In conclusion, after spending a weekend with Big Rob, I can faithfully conclude that high rollers in Vegas live a lifestyle that the average person — even the average affluent person — might have a hard time comprehending. When anything you want is at your disposal in a luxurious haven like Las Vegas, life is exceptionally bright. As long as you're winning, that is….